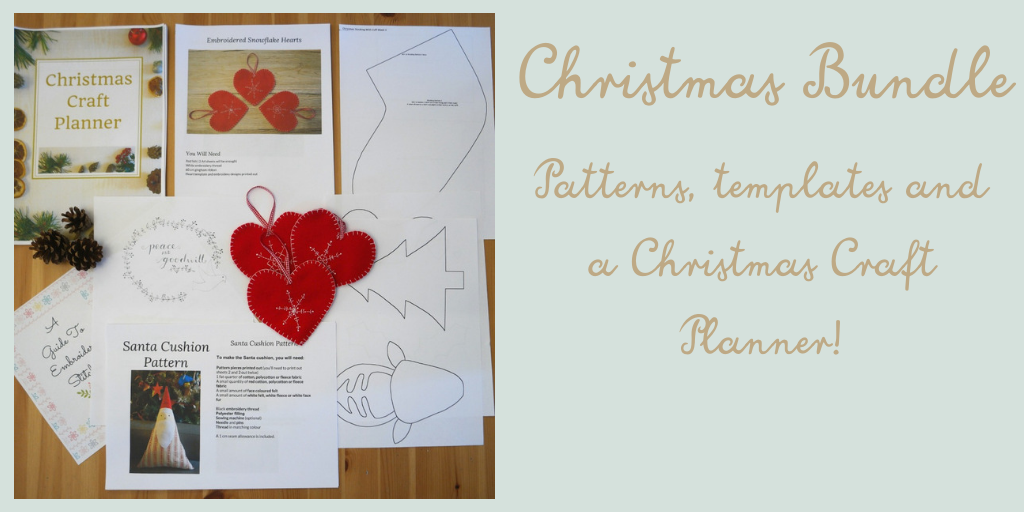 Here's an extremely good value bundle of Christmas goodies!
It contains:
A pattern for making a Santa cushion
Templates for a Christmas stocking
Templates for holly, a Christmas tree, a reindeer and a bird
A pattern for making embroidered Christmas hearts
"Peace and Goodwill" embroidery design
A mini guide to embroidery stitches (lazy daisy stitch, fern stitch, stem stitch, woven wheel stitch and French knots)
A Christmas craft planner which includes sections for colour schemes and making your home Christmassy, as well as a place to record ideas for decorations you want to make, handmade gifts and crafting with your children or grandchildren.
I've previously sold the Santa cushion pattern in my Etsy shop for £4.50, so at £5 this bundle is extremely good value!