Just for the people who took part in the Cherry Blossom Dress Sewalong.
If you enjoyed making a dress for yourself from your own measurements, then this is for you!
The bundle includes:
Designing and Making a Dress From Scratch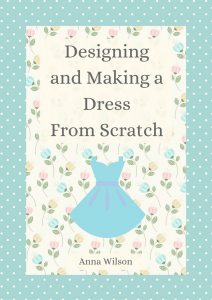 This is a 50 page ebook to help you design and make your own clothes. From collecting ideas and designing your dress, to drafting pattern pieces, to sewing it all together into something you love that only you will have, this ebook will set you on the path to designing and making your own outfits.
There are 7 printables to accompany the ebook. These include somewhere to record ideas, designs, measurements, shopping lists and more.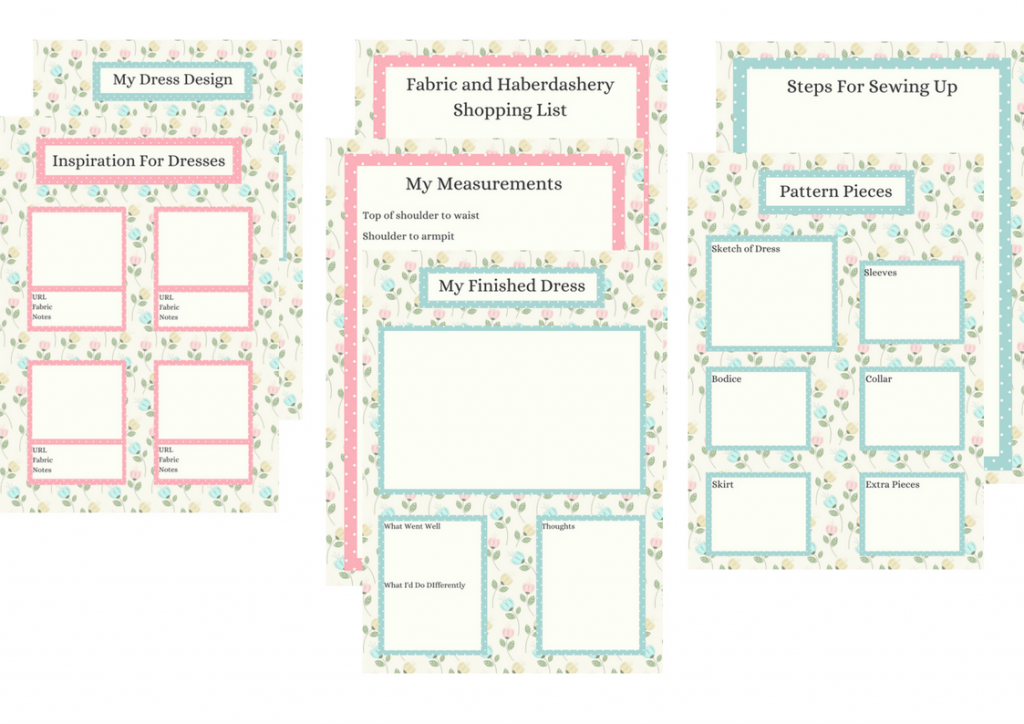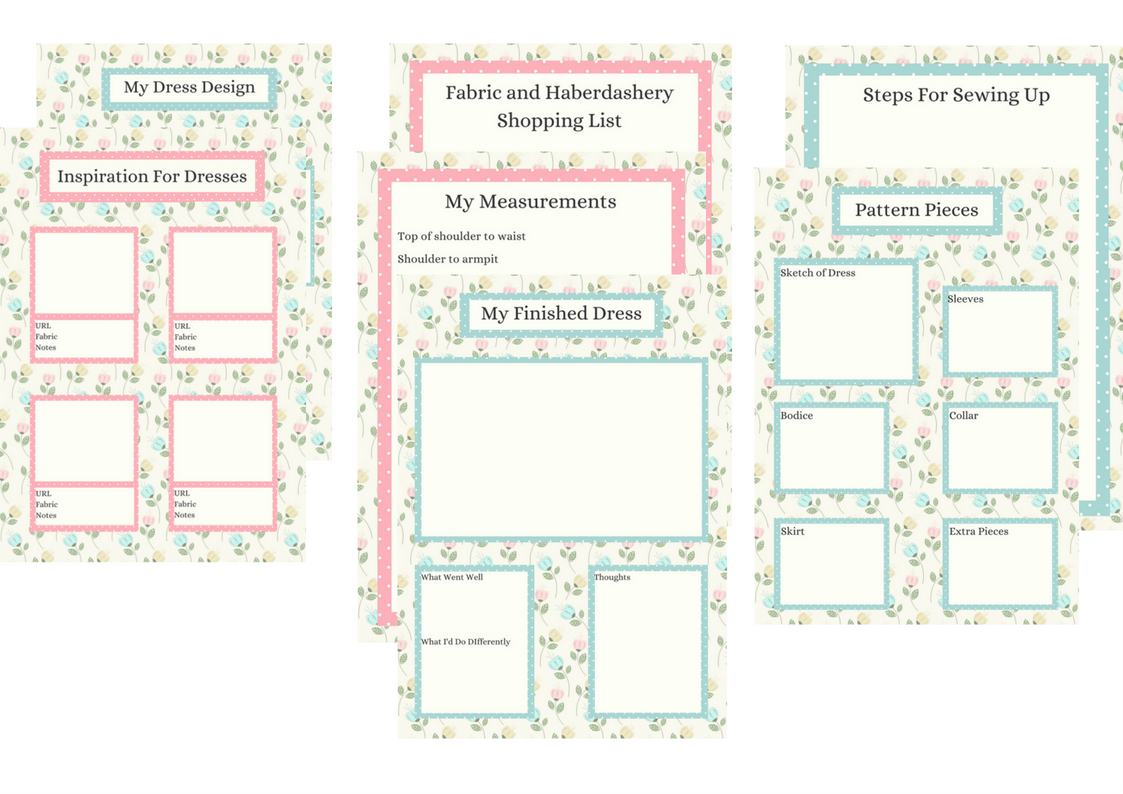 Project Planning Sheet
This is a 2 page planning sheet to help you plan your sewing projects.
Plus 2 printables for your sewing room or area.
At some point I'll list these separately, and altogether they'll cost about £10.
As a bundle, they are available for £4, but only for 3 weeks! After the 29th June, the bundle won't be available anymore.