Sewing Room Cleaning and Organisation Ideas
This is a guest post by Alex Farley who runs a cleaning business in London.
It is not easy to keep your stuff organised especially if you use it frequently.
Many people have this kind of problem, including me.You should see what my sewing room used to look like! I had dozens of projects on the go and somehow, as time was not on my side, you can imagine the chaos my sewing room was in.
That was the moment when I decided it was high time I found creative and easy ways to keep my place clean and organised.
If you are like me and you have the same or a similar problem, I would be happy to help you, and I'm going to  share with you several ways to help you with sewing room cleaning and organisation.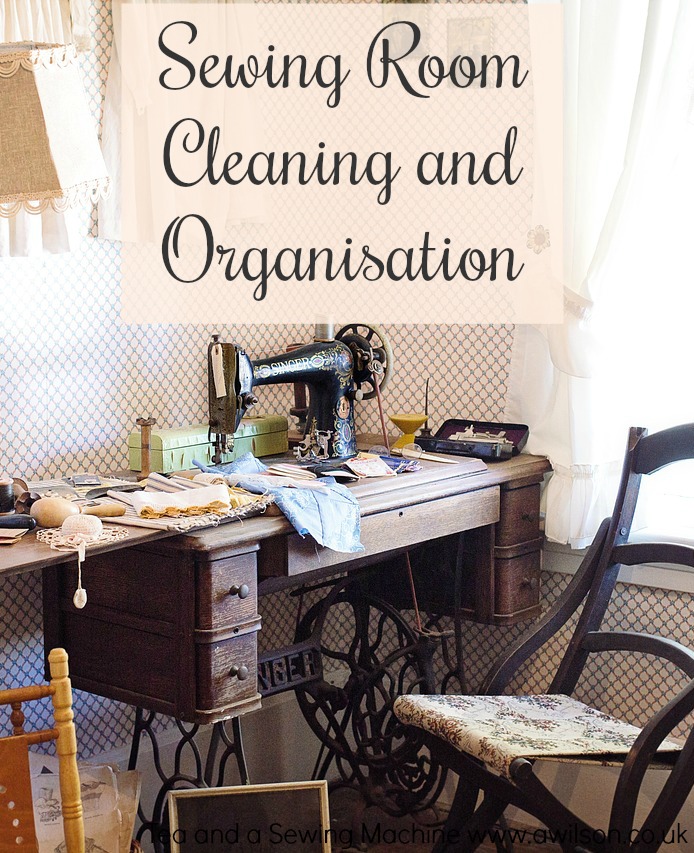 First Things First
Any time you are about to apply proper deep cleaning of an area, no matter whether a closet, a desk or a sewing room, you need to take everything out.
Leave the space free of any fabric, materials and tools. This will make it is as easy as a pie to dust all the shelves.
Vacuuming is also a lot easier if there is nothing in your way.
While you do the cleaning, you can use this as an opportunity to decide what materials need to be stored and what you are not using so that you can throw them away or donate them and free up more space. Remember that every space counts.
Organising
The best piece of advice I can give you is to categorise all your stuff.
Now when you have cleaned and emptied the shelves, place all the sewing supplies and materials there.
It is understandable that the place will get messy again in the very near future, but that is nothing to worry about. Just make sure that when you take something out, put it back in the same place. This way, it will obvious if you need to replace something you've run out of.
When you organise the place, think and act smart. I have pullout drawers and I have to say that they are very convenient as they make every inch of them accessible.
I do believe that the best sewing rooms are those which are regularly cleaned and well organised. You do not want to spend day and night searching for that exact colour of ribbon, do you? I probably have tons of ribbon scraps and at one point, they were taking over the entire room. A ribbon scrap here, a ribbon scrap there. So I decided to get my act together.
It is not nuclear physics so you can try it, too. Wooden spools, tape and pins is all that you need. Get a piece of tape and stick the ribbon end to the spool itself. This way you can easily wrap the ribbon around the spool and then use a pin to secure it. As I said, it is not nuclear physics, is it? Now it is much easier to organise ribbon scraps, don't you think?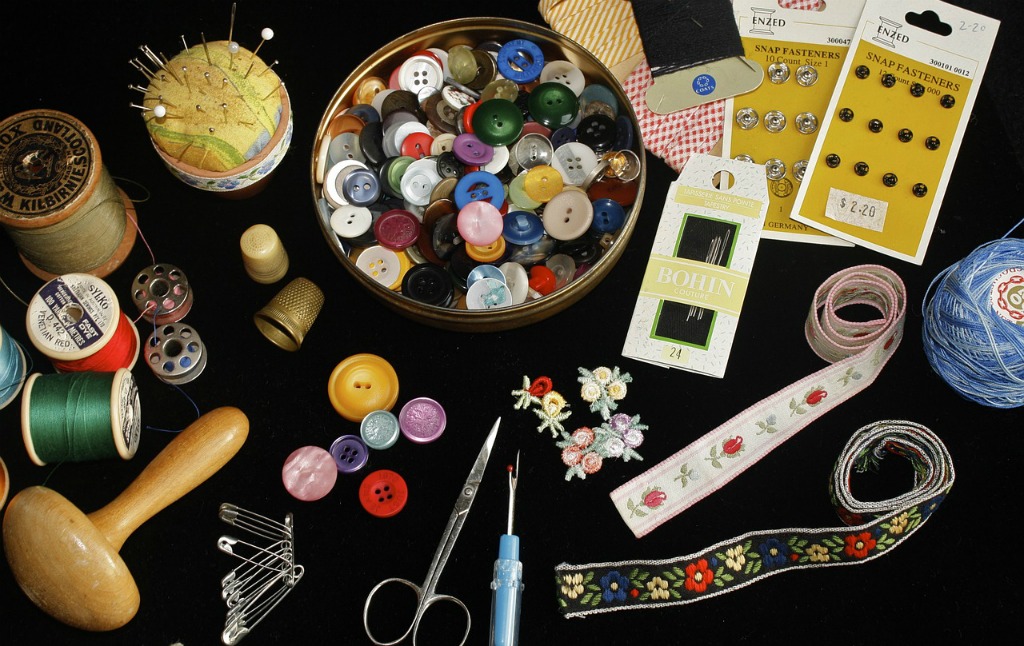 If you have a plethora of craft buttons, here's a simple way of storing them. All you really need is a hot glue gun, plastic storage tubes and a box or a basket where you will place the "invention" once you are done.First, sort the buttons into shape, size and colour. Then get the hot glue gun and stick a button as an identifier to the lid of the tube. Put all the buttons in the containers and that's it.
Hopefully, these sewing room cleaning and organisation ideas will come in handy to all of you.