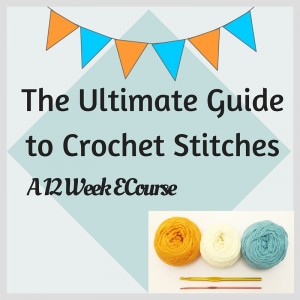 Have you been crocheting for a while and you want to expand your repertoire of stitches?
Are you new to crocheting, you've learnt the basics and now you need to learn some more stitches?
Then you've come to the right place!
The Ultimate Guide to Crochet Stitches Ecourse will teach you 12 new stitches!
Each week, for 12 weeks, an email will land in your inbox. In the email will be PDF instructions with pictures that you can print out if you wish and video tutorials (including a video for left handed people!).
There will also be a Facebook group so that you can ask any questions and meet other people who are also doing the course!
The stitches will include chevrons, mesh stitch, looped stitch, bobble stitch, start stitch, aran stitches and more!
The course will start on Thursday 7th January and run for 12 weeks, making it the perfect treat to look forward to after Christmas or as a gift for somebody!
The cost of the course is £15. Subscribers will be offered the course for half price.
Are you interested? Registering for the ecourse is easy and you can do so by following the instructions below.