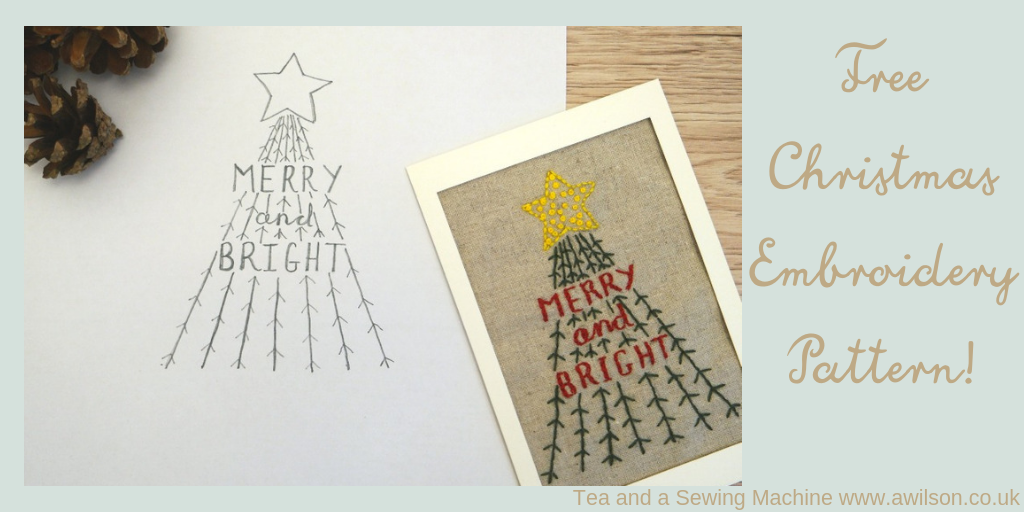 I worked this design in backstitch, with French knots inside the star.
To make the letters look like calligraphy, I added an extra line of stitches on what would be the downstrokes.
You can have the design for this for free by entering your email address below!
[chimpy_form forms="39″]
Please note that by doing this, you will be added to the Tea and a Sewing Machine email list. I don't send spam, just 1 email a week (usually!) with tips, updates and links to things I think you'll like. You can unsubscribe from these at any time.