Sewing For Project Linus UK and a Giveaway
Sometimes when we have so much, it's nice to think about what we can do for other people.
Every parent's worst nightmare is something awful happening to their child, whether through accident or illness. In our relatively safe modern world, with wonderful healthcare, our children usually enjoy happy, healthy childhoods.
But sometimes children fall ill, or are born with medical complications. And when it does, parents often feel very alone.
This is where Project Linus UK comes in.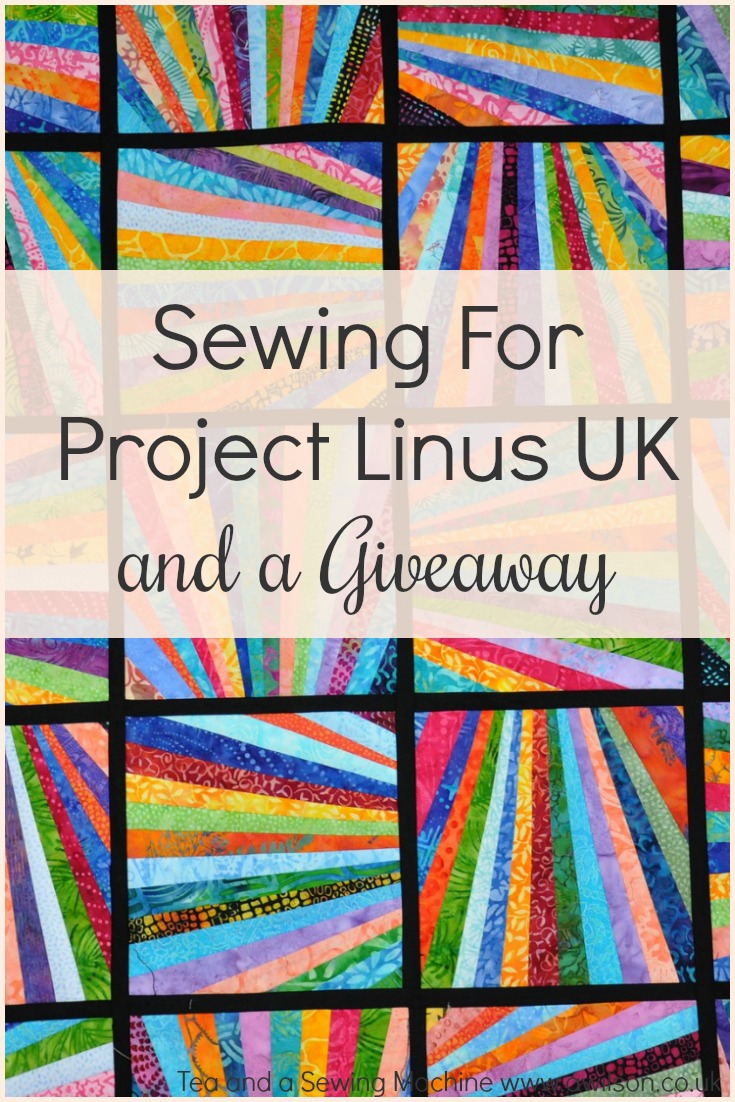 Comfort and support come in all different forms. Anybody who's ever been given a handmade blanket or quilt will know what a treasure these are. It's like somebody is giving you a hug, even if they're not there!
Project Linus is a volunteer organisation that distributes handmade quilts and blankets to ill babies and children in hospital. It was started in America in 1995 by Karen Loucks who wanted to help children who were receiving treatment for cancer at her local hospital.
Since then, 4 million quilts have been delivered worldwide.
Not only do the quilts provide comfort and reassurance for the children who receive them, it makes a difference to the parents who feel that there are people who care.
So if you've got some time, you need a project and you want to help people, it's easy to get involved!
Quilts are welcomed in a variety of sizes (there's more information here). There are free quilt patterns, and a pattern for an incubator cover here.
If you'd prefer to knit or crochet, there are patterns here for blankets, and also for hats for premature babies.
To find your local co-ordinator, there's a list here.
Giveaway
To promote the work of Project Linus UK, the magazine Sew Inspired are featuring a quilt-along to encourage people to have a go at making a quilt, and to donate the finished quilt to Project Linus UK.
Sew Inspired have worked with sewing manufacturers Threaders to produce a quilting starter kit.
The kit contains an A3 cutting mat, an acrylic ruler and a rotary cutter, and Crafters' Companion have one to give away.
You can find out more about the kit here.
If you'd like to enter the giveaway, please fill in the form below. The giveaway ends at 11.59 pm BST on Sunday 15th April 2018, and the winner will be notified by email.
***The giveaway is now closed***
Please be aware that by doing this, you will be added to the Tea and a Sewing Machine email list. This means that you will receive emails from me, usually on a Saturday. These contain links to things I think you might like, updates and the occasional freebie. Your email address will not be shared with anyone else.