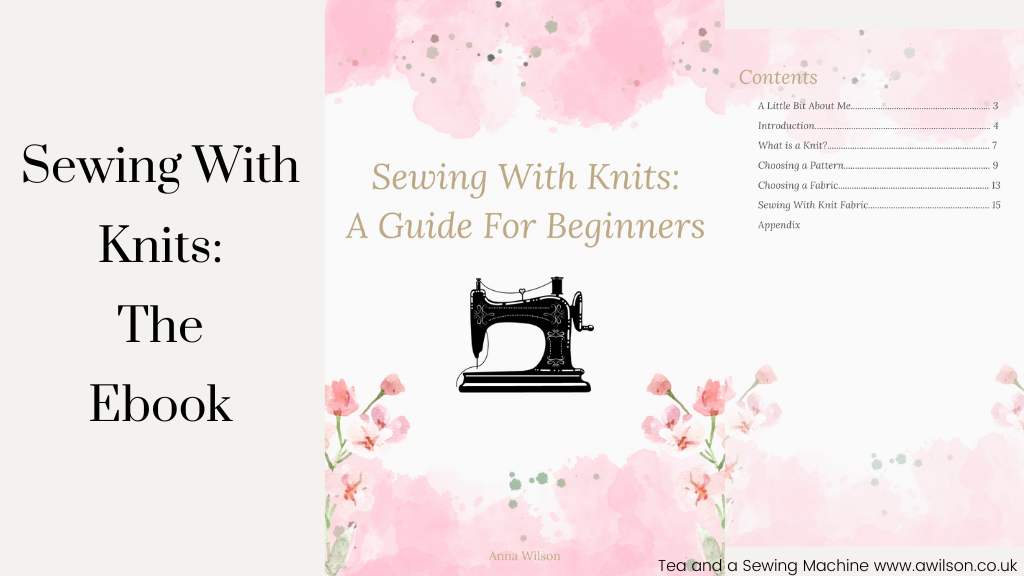 Over the last few months on Tea and a Sewing Machine, I've been writing a mini series called Sewing With Knits. It's covered everything from what knits are, why you might want to sew with knit fabrics and what the potential problems are, to how to choose a pattern, which kinds of knit fabrics are easiest to sew with and how to go about cutting out and sewing up.
If you have missed any of the posts in the series, there is a page here with links to all of them.
This last post in the mini series introduces Sewing With Knits: A Guide For Beginners. It has all the information you might need if you are new to sewing with knits. In addition, it also has 3 checklists for you to print out and keep handy. One for choosing a pattern, one for choosing fabric, and the third for getting ready to sew with knit fabric.