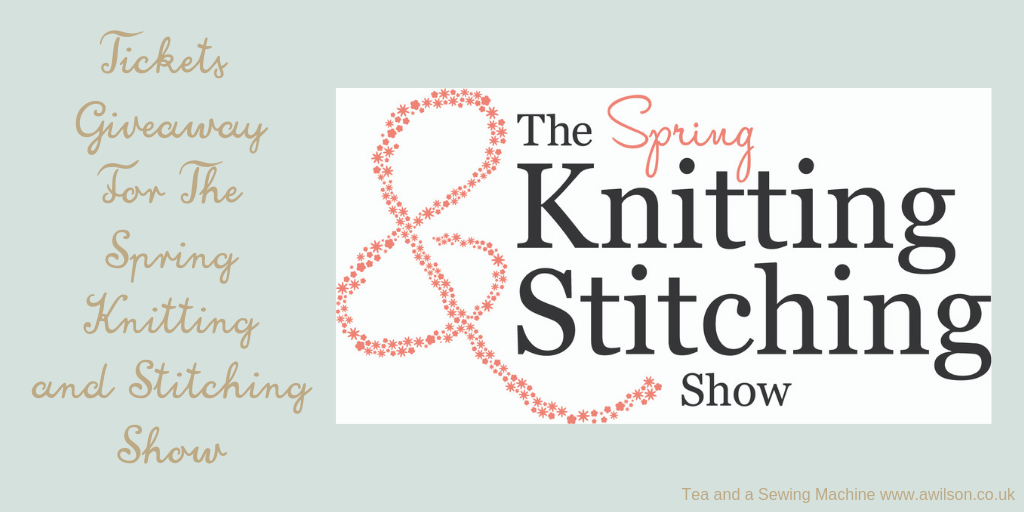 Spring Knitting and Stitching Show Tickets Giveaway 2019
The Spring Knitting and Stitching Show is returning to Olympia, London from 28th February to the 3rd March 2019, and you could win one of 5 pairs of tickets in a tickets giveaway!
It's the UK's biggest textile craft event with workshops, demonstrations, exhibitions and specialist retailers.
This year there's a special focus on dressmaking. Included is a dressmaking competition and the Spring Sewing School with top tutors hosting full and half-day dressmaking technique and upcycling workshops.
There will be live dressmaking competitions too and a show theatre featuring handmade fashion.
There's also going to be a taster of a forthcoming exhibition at the Fashion and Textile Museum celebrating Zandra Rhode's 50th anniversary.
The show will also be offering an extensive programme of workshops and demonstrations, gallery exhibitions by leading textile artists and drop-in knitting and crochet lessons.
There will be a display of the latest sewing and knitting equipment, a Bag4Life competition and an display entitled The Enchanted Wood which is entirely knitted!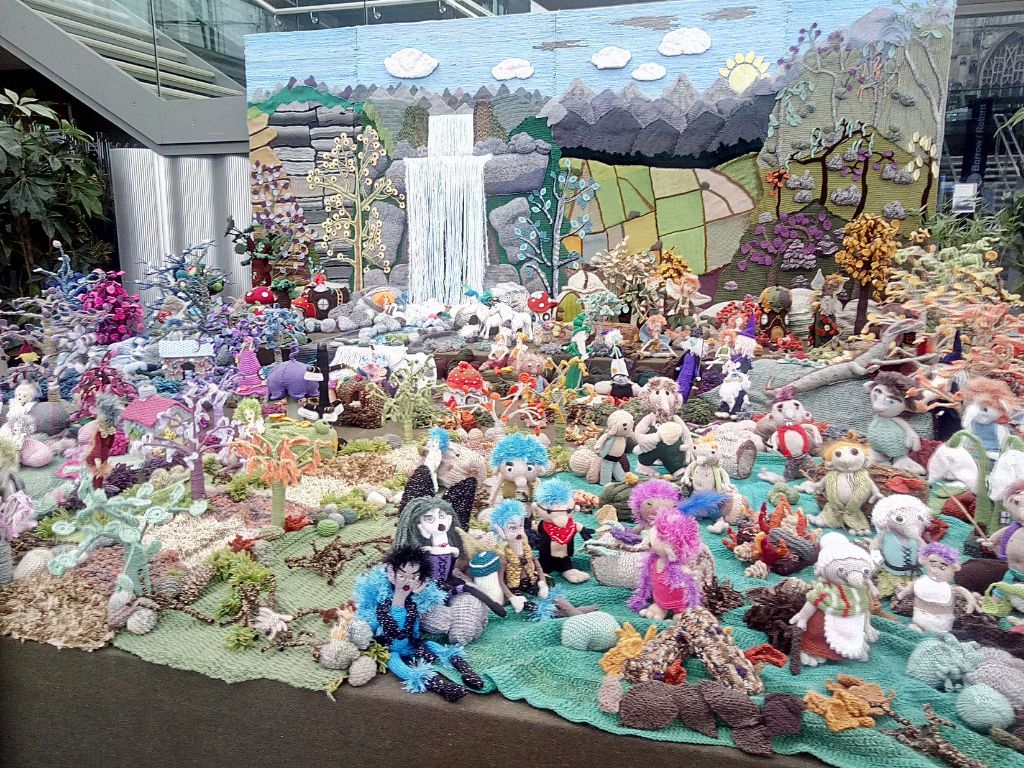 If you're thirsty while you're there, there will be a prosecco bar (I'm hoping they'll be serving tea as well!), and over 150 specialist retailers.
For the second year running, the show will be hosting the National Needlecraft Awards with Sew and So.
More information about the Spring Knitting and Stitching Show 2019 can be found here on their website.
If you fancy going along too, I have 5 pairs of tickets to give away! The tickets giveaway will run from today (20th January 2019) until 11.59 pm on Sunday 10th February 2019. The winners will be notified by email.
***Please note that the tickets are only redeemable on the 28th February and the 1st and 3rd March 2019. You won't be able to use them on Saturday 2nd March, so you would need to be free to go on one of those days.***
The tickets usually cost £14 for advance bookings and £13 for concessions plus £1.75 booking fee.
If you don't win the giveaway, or if you want to go on the Saturday, you can get £2 off the full adult price and £1 off concessions by using the code TEAANDSEW19 at the checkout.
If you'd like to enter the Spring Knitting and Stitching Show 2019 tickets giveaway, please enter your email address in the form below. If you can't see the form, please click here.
[chimpy_form forms="42″]
Please be aware that by doing this, you will be added to the Tea and a Sewing Machine email list. This means that you will receive emails from me, usually on a Saturday. These contain links to things I think you might like, updates and the occasional freebie. Your email address will not be shared with anyone else.