Bunting Makes Everything Better Tote Bag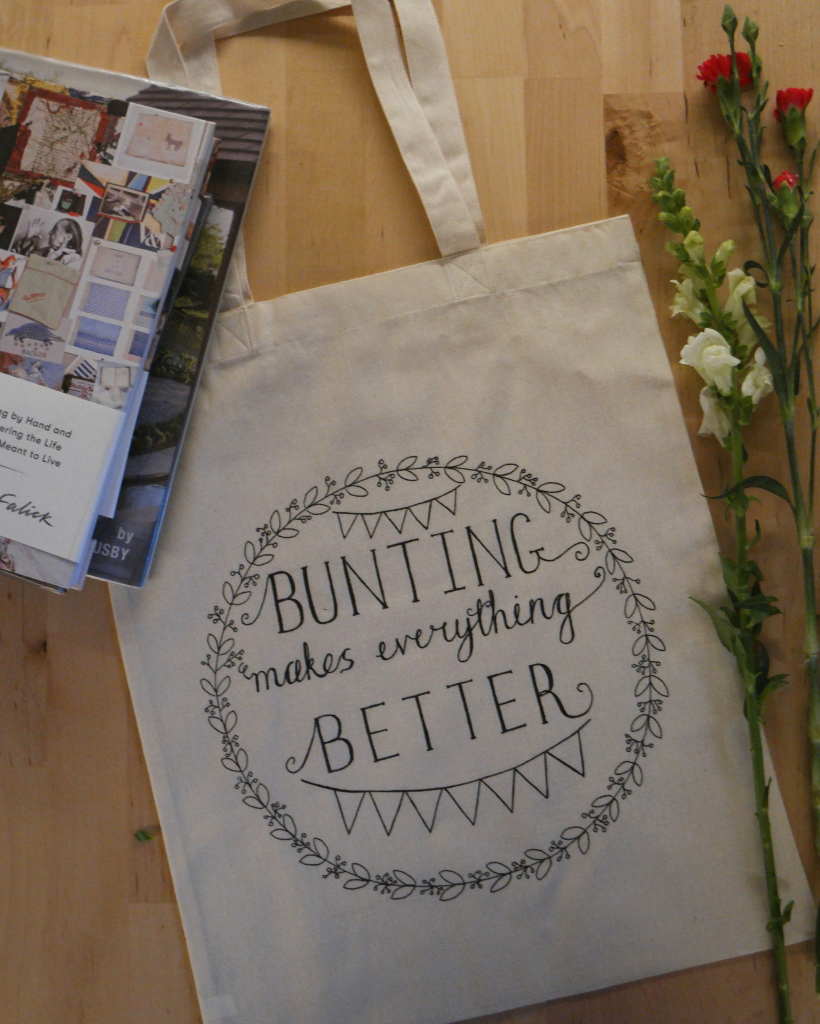 Tote bags are useful for so many things. Shopping, library books, knitting, unfinished projects, they're great for keeping in a pocket or a handbag for bag emergencies and they make good presents for people too.
In honour of The Year of Bunting 2019 (not an official thing, I made it up! You can read about it here), I have some tote bags!
The design features the words "Bunting Makes Everything Better" inside a garland.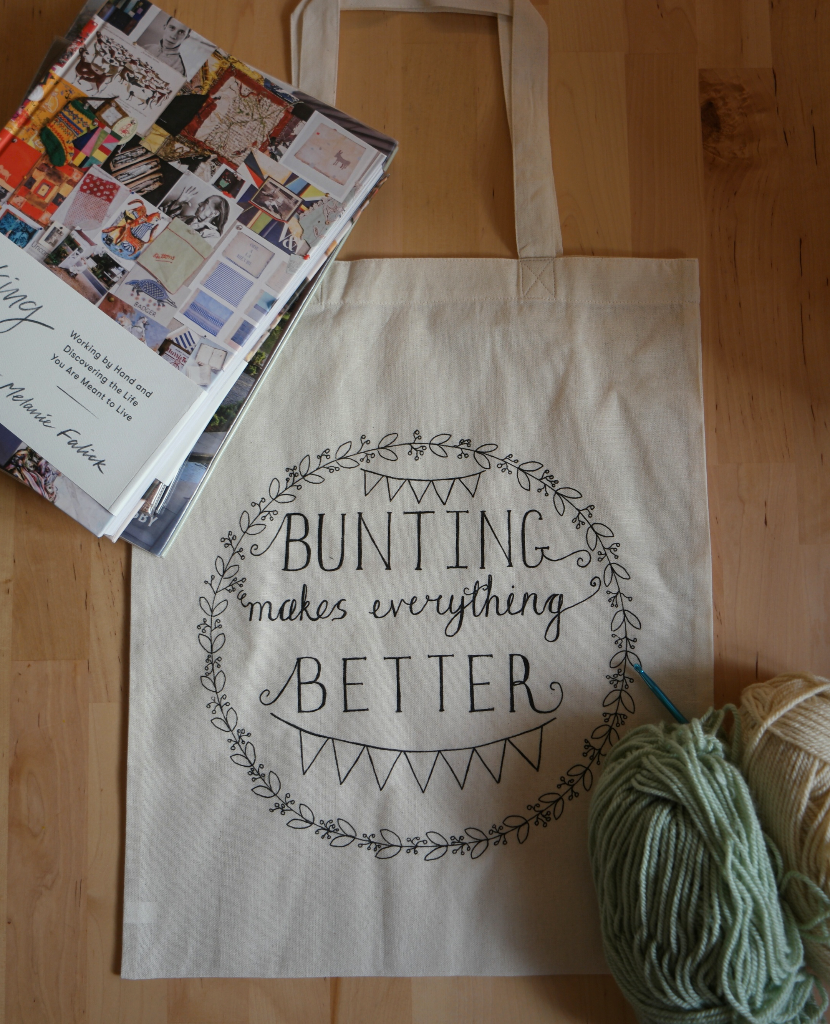 The bags measure 38 cm x 42 cm, have a capacity of 10 litres and are 100% cotton.
The bags are priced at £7. I'll post them to anywhere in the world and these are the postage costs:
UK £1.30
Europe £3
USA/ Canada £3.70
Everywhere else £3.80