Please check your email because that's where the link to the embroidery pattern is! If you have difficulty finding it, let me know and I'll help you :).
You might be interested to know that I have a Christmas bundle for sale!
It contains:
A pattern for making a Santa cushion
Templates for a Christmas stocking
Templates for holly, a Christmas tree, a reindeer and a bird
A pattern for making embroidered Christmas hearts
"Peace and Goodwill" embroidery design
A mini guide to embroidery stitches (lazy daisy stitch, fern stitch, stem stitch, woven wheel stitch and French knots)
A Christmas craft planner which includes sections for colour schemes and making your home Christmassy, as well as a place to record ideas for decorations you want to make, handmade gifts and crafting with your children or grandchildren.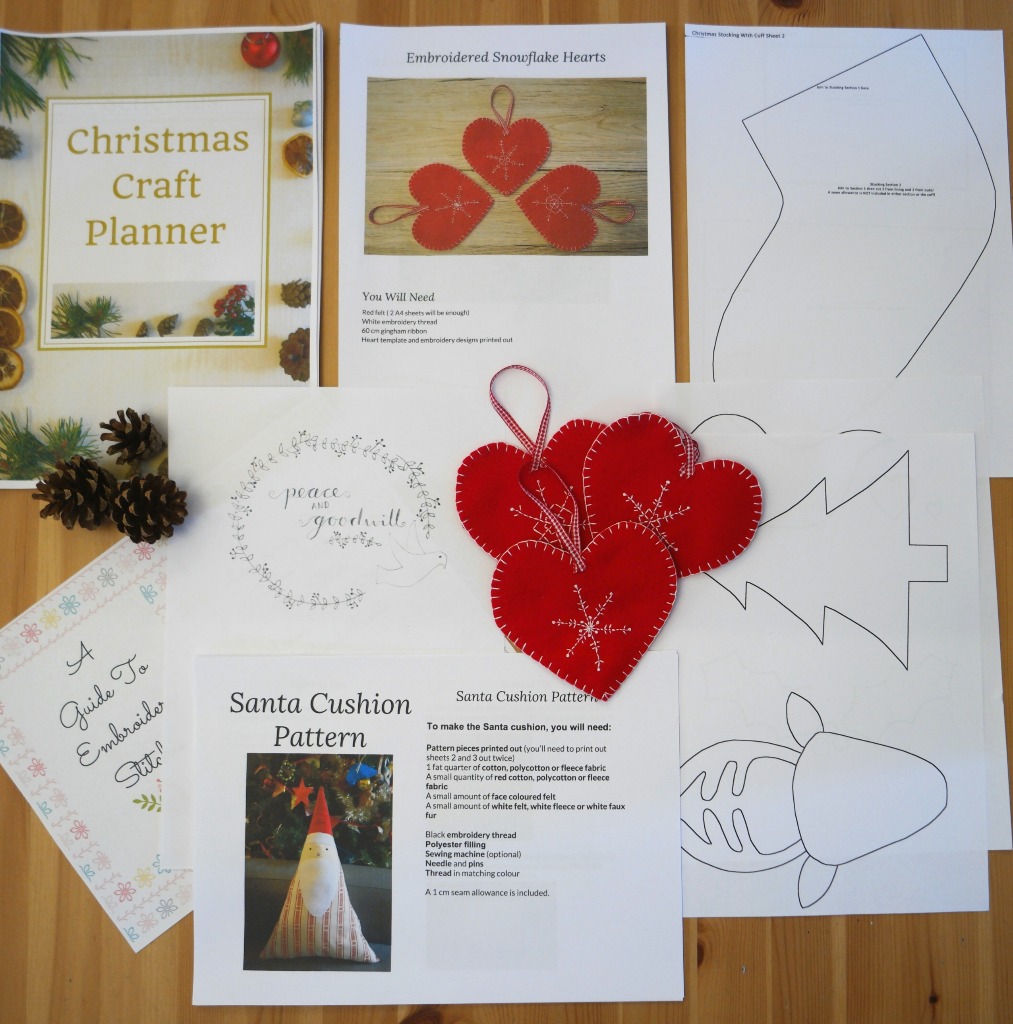 It's extremely good value at £5!
To buy it or to find out more, please click here.