Cherry Blossom Dress Sewalong Stage 7: Sewing the Zip
Welcome to Stage 7 of the Cherry Blossom Dress sewalong!
We're almost there, so take a minute to pat yourself on the back and admire what you've done so far!
By the end of this stage, not only will you have something that looks like a dress, you'll be able to get into it too!
If zips have caused you problems in the past, don't worry because the way we're going to sew the zip into this dress is easy and not too fiddly.
One advantage of making your own clothes is that you can decide which side to have the zip. Usually zips are in the left side because that suits right handed people better. If you are left handed, you might prefer the zip to be on the other side.
Before You Start
You'll need:
Your dress
An invisible zip
Pins
Needle and thread
Seam ripper.
It's easier to sew a zip with a zip foot but it's still possible without one.
Installing the Zip
Did you press the side seams open? If you didn't, you'll need to do that first.
Decide which side you want the zip to be on. The left side is usually easiest for right handed people.
On the wrong side, pin the zip right side down over the seam.
For ease of getting the dress on and off, part of the zip will need to go over the waist/ bodice seam.
Check that the teeth are over the side seam, then tack the zip in place. You'll need to keep checking that the teeth are aligned with the seam, that's very important.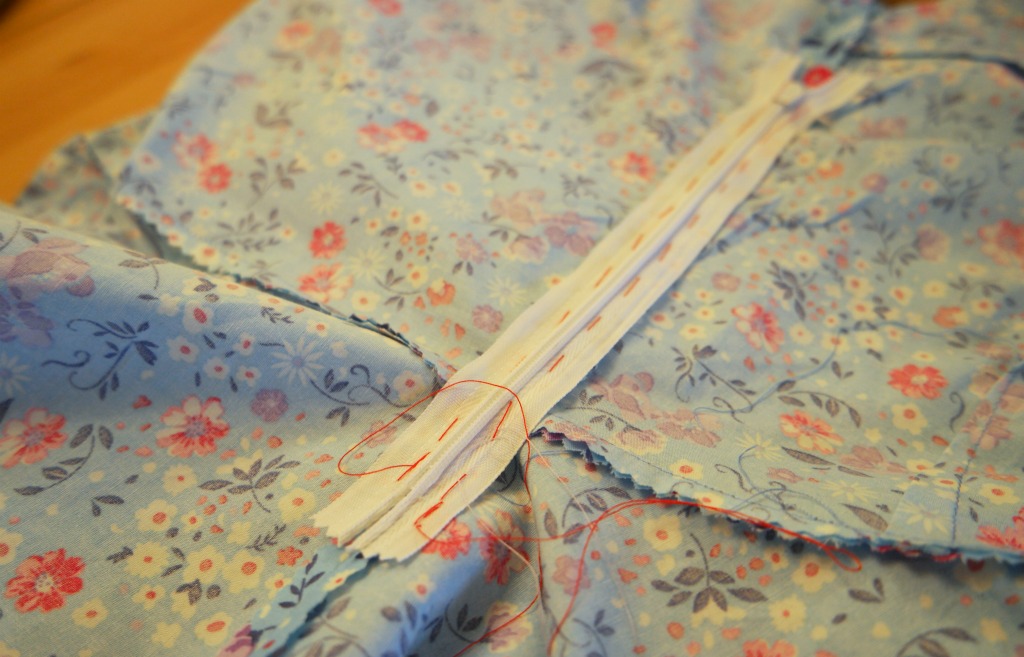 Once you have the zip tacked over the seam, you can sew it in place with the sewing machine. If you have a zip foot, using it will allow you to get close to the teeth and keep the stitches straight and neat.
It can be tricky to sew past the zip pull, so start a little way down past it. Sew both sides of the zip.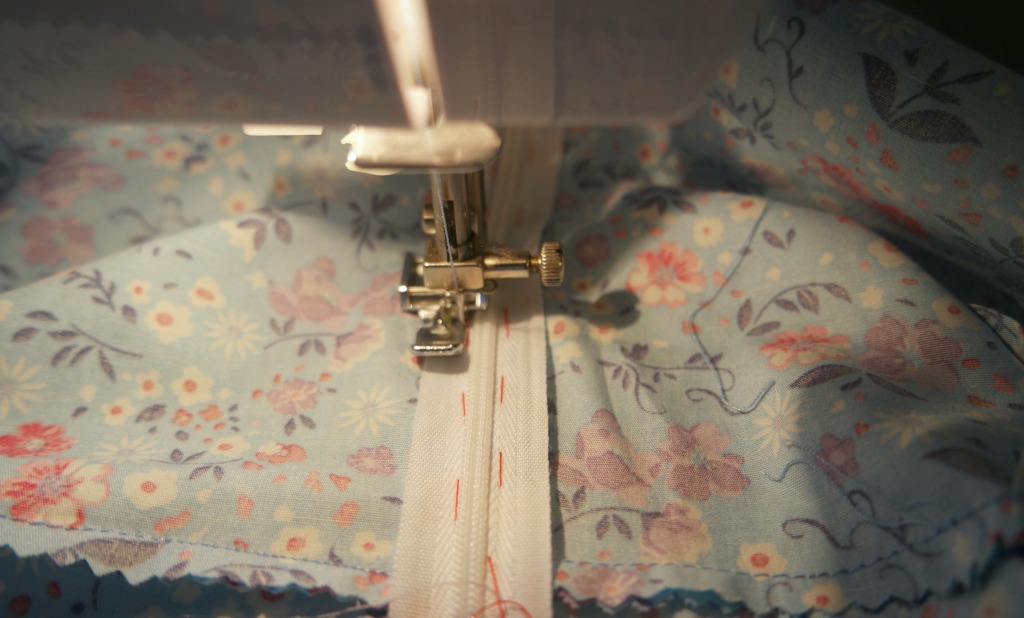 When you check the right side, there should be a neat row of stitches on either side of the seam.
Now grab your unpicker! Unpick the part of the seam that is covering the zip to expose the teeth.
To sew the top end of the zip, move the zip pull down. Sew the top ends of the zip.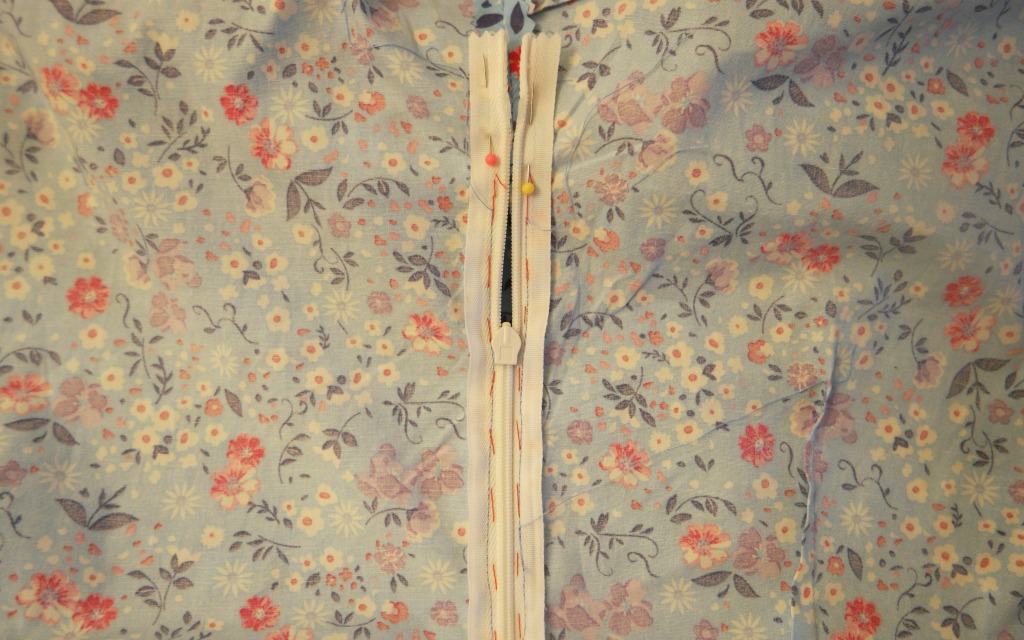 If you find that on the first attempt it goes wonky, don't worry. Just unpick it and try again. The important thing here is to make sure that the teeth of the zip are lined up with the seam. The other thing is to not unpick the seam until you've checked that the stitches are in the right place.
Now try your frock on again to check that it still fits! Then remove the tacking stitches.