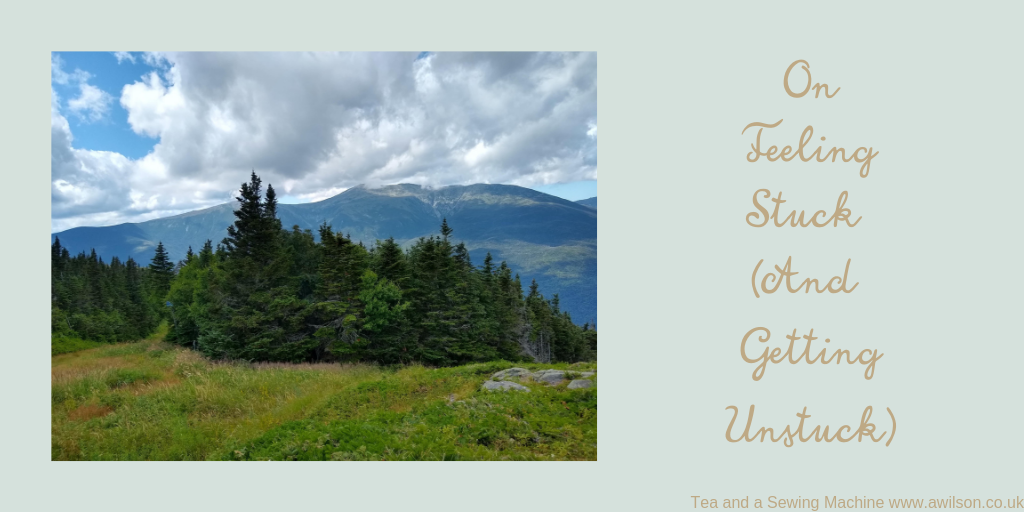 On Feeling Stuck
Where do you have your best ideas?
Apparently Alan Turing had his in the bath.
I find that a good, brisk walk is often the answer. If a problem needs solving or if I need to work through some ideas for a project, fresh air and exercise really helps.
My best ideas often come while I'm on holiday. I've read about the health benefits of trees, forests and everything green. Throw in some mountains and a lake or two, and not only do I feel better, I have masses of ideas too!
While we were on holiday in the first half of August, I had some space to think. It was a chance to get some perspective on how I've been feeling about things over the last year or so. We were in the north eastern United States, and in New Hampshire and Maine there are lots of forests, lakes and mountains, so perfect for feeling good and having ideas!
Over the last year I've had a serious case of feeling stuck. We all say, "Goodness, where's 2019 going?" and, "I can't believe it's almost September!" and it's true! Time goes by very fast. But this was different.
Although things have improved since Easter (sometimes the realisation of what's going on is enough to cause a change), I don't want to feel that life is rushing by and I'm missing it. I want to engage with life as fully as I can.
One of the ways in which we can feel less caught up in the busyness of life is to slow down a bit and notice the seasons changing.
Our ancestors lived much closer to nature and their lives echoed the rhythm of the seasons. Their lives were busy and our lives are busy too, but in a different way.
I believe that the way in which so many of us live our lives now is hurting us. We are not designed to be constantly rushing around, working long hours to pay for stuff we don't really need, eating too much and having no time for what actually matters.
Our lives don't echo the seasons. Our food comes wrapped in plastic from the supermarket. We eat strawberries in February because we can. We only go outside to get into the car. We've lost touch with this thing that we are actually part of.
In Little House in the Big Woods (affiliate link), Laura Ingalls and her family were always busy. The things they did and they way they lived varied according the seasons as each one came round again. Life was probably quite hard and they didn't have a lot, but they were happy.
So part of my plan for becoming unstuck is to slow down and engage with the seasons more fully than I have been. Living in a temperate climate is something I would never want to change so I'm going to enjoy it! Time will probably still fly, but at least I'll notice it more. And as this is something that I want to pass on to my children, my home ed boys can join in too.
These are the things that I think I might do. It's not a checklist because I don't want to feel bad if I don't manage to do all the suggestions!
If this is something you might like to do too, I've made the suggestions into pdfs. Details about downloading them can be found at the end of the post.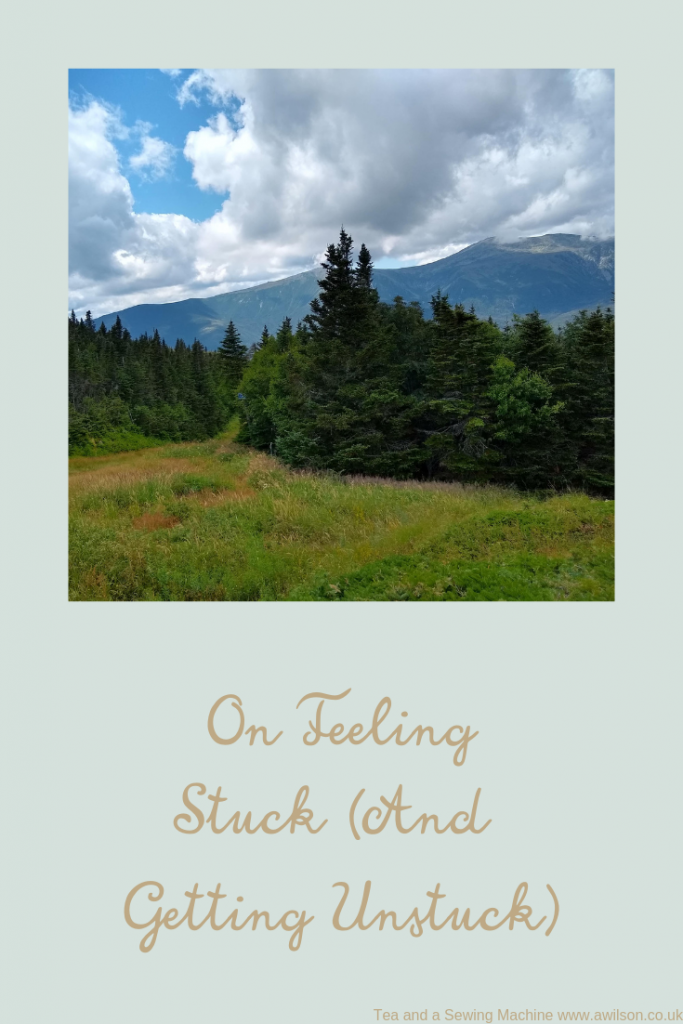 September
Go blackberry picking
Make jam
Bake scones and eat them with the jam
Make apple crisps
Make apple pie and apple crumble
Plant bulbs
Make an autumn wreath for the door
October
Go for a walk in the woods
Collect leaves
Make leaf rubbings and leaf paintings
Make pumpkin gingerbread
Bake cakes for the freezer
Make pumpkin spice everything!
Start (or rediscover) a knitting or crochet project
November
Go to a fireworks display (might not apply if you're not British!)
Drink hot chocolate in the woods
Put extra blankets in the living room
Light a fire or candles (if you don't have a fireplace)
Make cinder toffee
Start preparations for Christmas (if you haven't already!)
You can download the pdfs by filling in the form below. For more information about why I ask for an email address, click here.
[chimpy_form forms="43″]