Scandi Style Felt Birds Craft Kit Giveaway
It's giveaway time again!
My Scandi style felt birds have proved to be quite popular, and I'm giving you a chance to win a kit for yourself and an extra one for a friend.
I was inspired to design these 2 years ago by some pretty Scandinavian style Christmas fabric I'd bought. It was one of those impluse buys where I like the fabirc but didn't have a clear plan of what I was going to make with it!
In the end, I did make a couple of things and I also designed these little birds.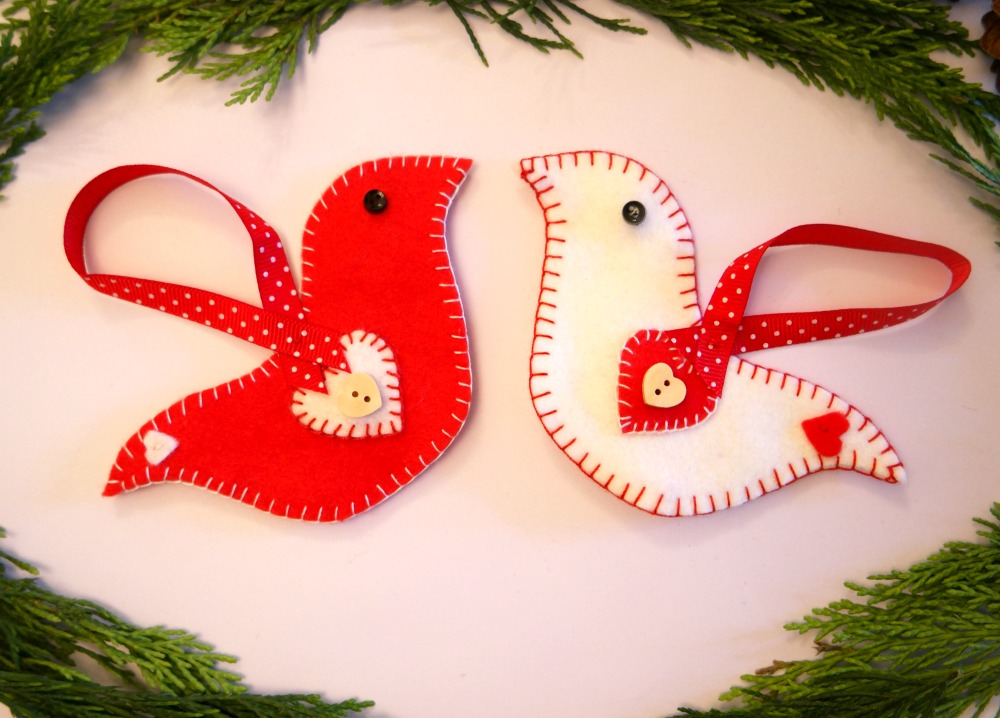 One of the reasons I like them is because although they look at home as part of the general decorating for Christmas, they're not too Christmassy! If you like them, you could probably get away with leaving them up all year round!
The kit contains everything you need to make 2 birds, a red one and a white one. There's felt, the templates, buttons for the eyes, little heart buttons to go on the wings, thread, templates and printed instructions with plenty of step photos.
The kit comes a little box to keep all the bits safe while you're working on it.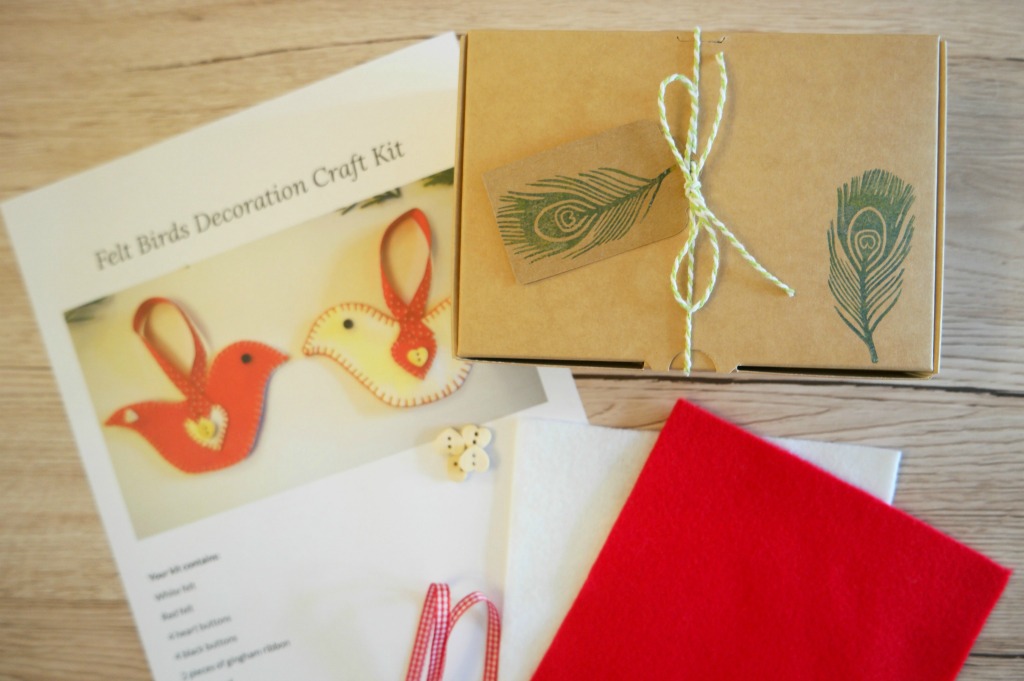 It's actually a project to sew by hand, not on the sewing machine, so perfect for long gloomy evenings at home!
I'm running the giveaway on Facebook. To enter, you will need to make sure that you've liked the Tea and a Sewing Machine page, like the post, and also tell me who you would give the 2nd kit to.
You haven't got long, only until 11.59 pm GMT on Friday 10th November 2017! The winner and their friend will be chosen by random name selector on Saturday 11th November 2017.
If you want to enter the giveaway, all the details are here on Facebook.
You can see the original tutorial for the felt birds here.
If you'd like to have a look at the kit, you can find them on Etsy here.
Happy crafting!