A New Year's Embroidery Project
Who's up for a little bit of a New Year's embroidery project?
I'm in the process of writing several posts on the theme of handlettering for embroidery, and it occurred to me that it might be fun to have a project that we can do together.
I've been working on some handlettered designs for embroidery including this one.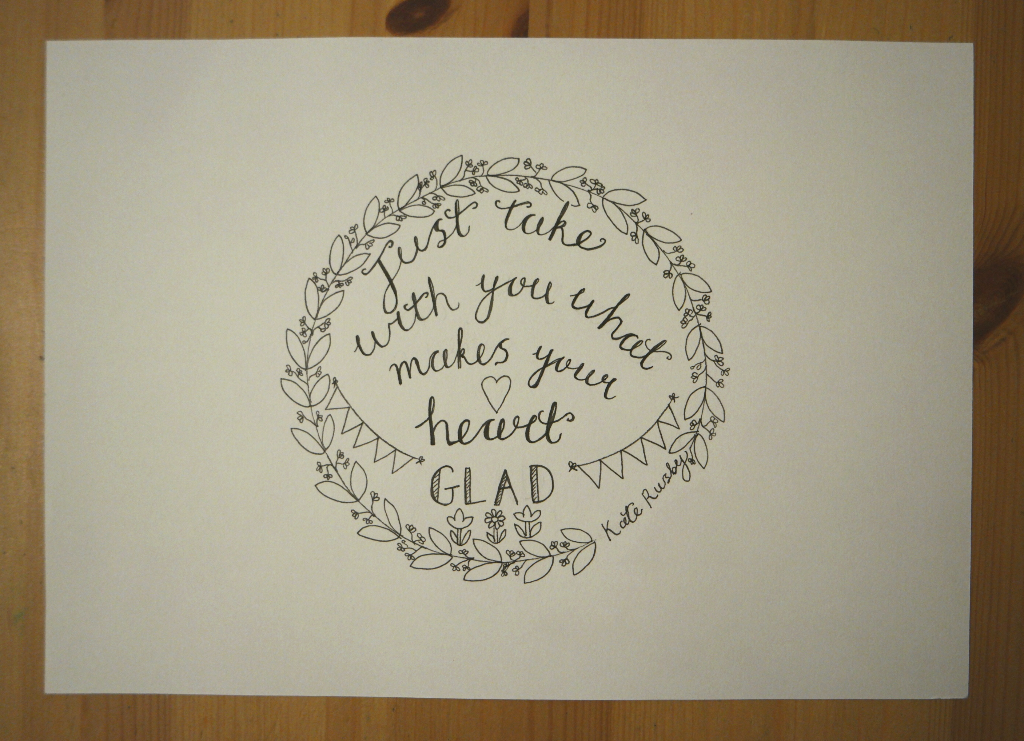 The text is taken from one of my favourite songs, Let the Bells Ring by Kate Rusby. It refers to a Cornish tradition where everybody goes down to the sea to watch the sun rise on New Year's Day.
A new year represents a new start, although I think it's possible to have a new start whenever you like! It doesn't even need to be a new day, never mind a new year, because it's about our attitude.
Having said that, the end of a year and the beginning of a new one can be a good time for a kind of emotional stocktaking. It's often worth having a look at what's going on, what we need to leave behind us and what we can take with us forwards in our journey.
Without wanting to overshare, I do have some things I need to let go of. I think most of us probably do! It can be a hard thing to do sometimes, and focusing on the things that make our hearts glad is a step in the right direction.
So if you like the idea of an embroidery project to start off the new year, you can download the design for free at the end of the post. I will require an email address in exchange for it, and if you want to know why you can find out more here.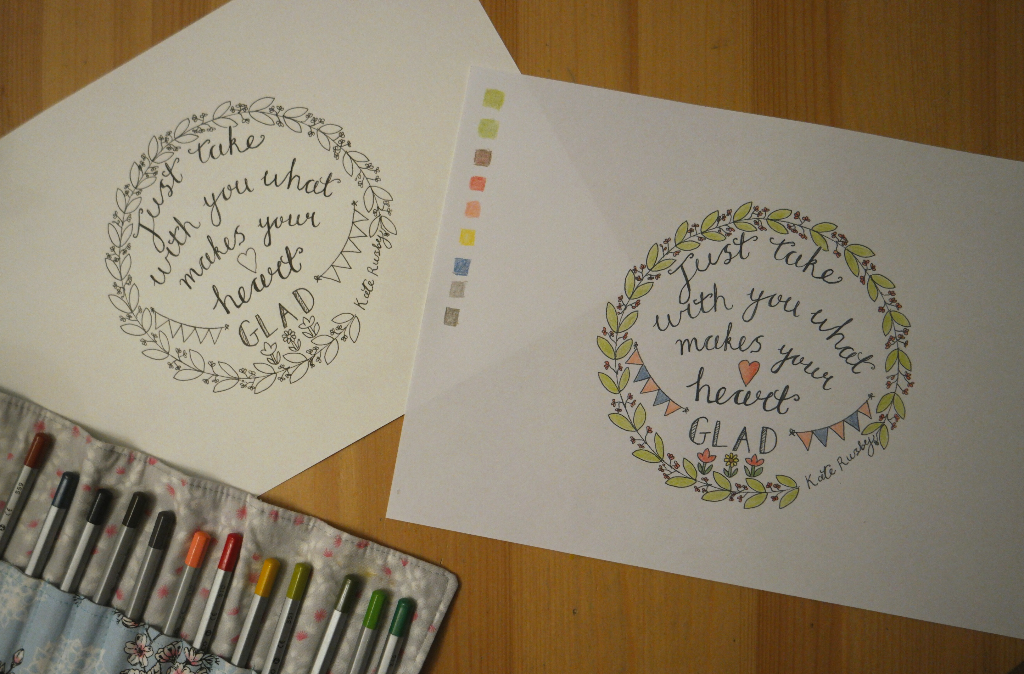 If you've never done this before, don't worry! Everything will be covered as we get going. There's a post that I've almost finished explaining how to embroider handlettering, and I'll also explain how to transfer a design to fabric. There'll be another post with suggestions for how to choose a colour scheme, although it's fine to use the same colours I have if you don't want to do your own.
So if you'd like the design, please enter your email address in the form below. Your information won't be shared and I won't send spam, but you will receive weekly (usually!) emails from me with updates, tips, freebies and links that I think you might like. You can unsubscribe from these at any time.
[chimpy_form forms="46″]

You might also like these tutorials:
"Joy" Christmas embroidery hoop project
Appliqued winter embroidery hoop
And if you like embroidery projects, you might like to take a look at the craft kits in my Etsy shop!