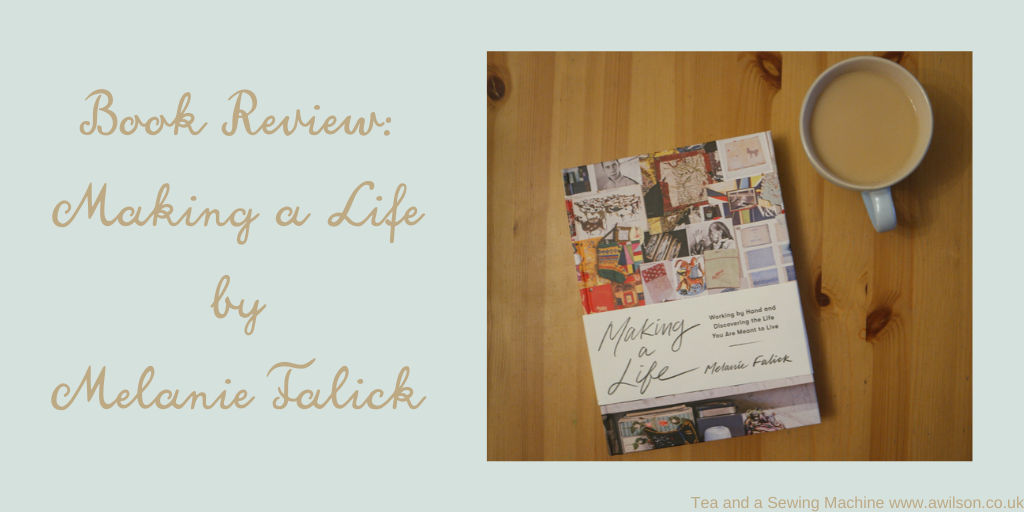 Book Review: Making a Life By Melanie Falik
I was sent a copy of this book to review. All the opinions expressed are my own.
About the Book
One of the things I love as much as making things is reading, so when I was offered a copy of a book about making things, of course I said yes!
And I'm glad I did because I've thoroughly enjoyed it.
Making a Life is an interesting, beautiful and inspiring book.

It is not a "how to" kind of craft book or one of those aspirational "Look at my space" kind of books (thankfully because I don't really like those!).

It's about why people make stuff as well as what they're making, how they got to where they are, why it matters and how it affects their outlook.

In some ways it's similar to Jacob Nordby's book, Blessed Are The Weird, which I read last summer. Both authors talk about the important role played by craftspeople in times gone by, and how and why things have changed and the impact this is having on us as human beings.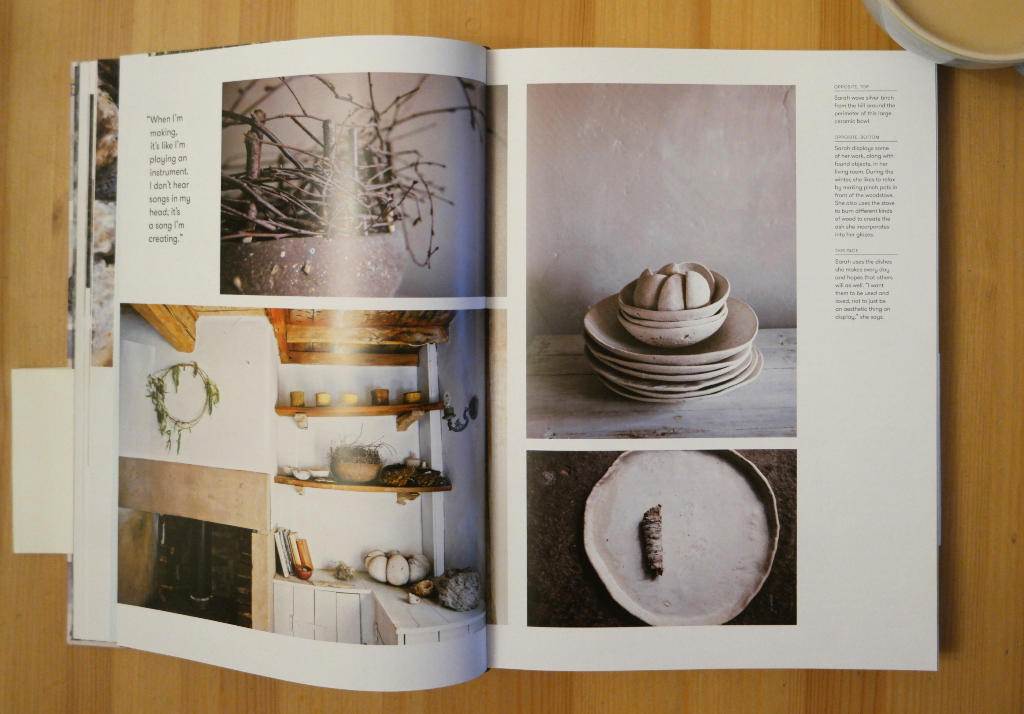 The Journey

Melanie Falick begins by talking about her own journey and how the book came to be written. She's previously written books about knitting, but wanted Making a Life to be a different kind of book.

She also refers to the journey she undertook to find out about different cultures via their making traditions. Travelling changes a person's perspective, and learning about handcrafts and how they fit in to a different culture affects the way in which we see our own.

Like Jacob Nordby, Melanie Falick talks about the journey of how we've got to where we are here in the west.

In our earliest days, if nature didn't provide exactly what was needed, then something had to be made. Craftspeople and makers of all kinds, had a vital role to play in the community and were held in high regard.

The author refers to the people who wove by hand the cloth that made the sails on Christopher Columbus' boat, enabling him to sail to America.

Now the arts have been largely reduced to the status of an unnecessary hobby enjoyed by those with time on their hands.

This is reflected in the underfunding of the arts, both in schools and elsewhere, and also in the status and salaries of science related jobs. Science is valued; the arts are not.
Yet there is an increasing feeling among people who make things that maybe this is something we don't want to lose. It's part of out heritage and our history, and part of our humanity as well.
Some of these are the people in the book. They don't just have creative jobs. They've figured out a way to live in a way that gives their lives authenticity and meaning.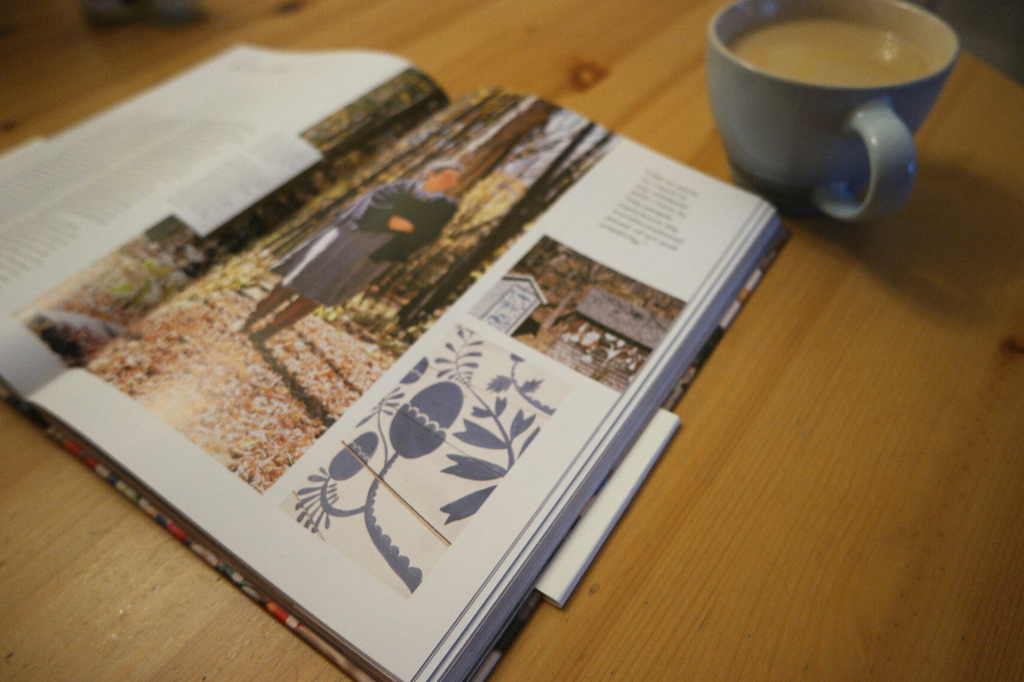 The Chapters

The rest of the book features interviews with 30 different makers, arranged into 5 chapters: Remembering, Slowing Down, Joining Hands, Making a Home and Finding a Voice.
Obviously there's some overlap between them. Making something by hand involves slowing down, as anyone who has ever made anything by hand will attest!

The second chapter refers in particular to slow fashion, and adopting a slower pace not just because the making process demands it, but to allow for family life as well.

The third chapter, Joining Hands, talks specifically about makers who are creating communities. There's the African American Quilt Guild of Oakland, who through their quilts document African American history and cultural and social issues such as gun violence.

There's also a shoe making collective in Brooklyn, New York, and an Englishwoman who runs crafting workshops at her castle in France.

But even the makers who are not directly building a community through their crafts, are still in a sense linking hands with the crafting community past and present. There's a history and a set of skills, even if the makers use the same techniques to make something different. Annemarie O'Sullivan is a basket maker in the South of England. She makes baskets in the traditional way, but also uses some of these skills and techniques to make sculptures from willow.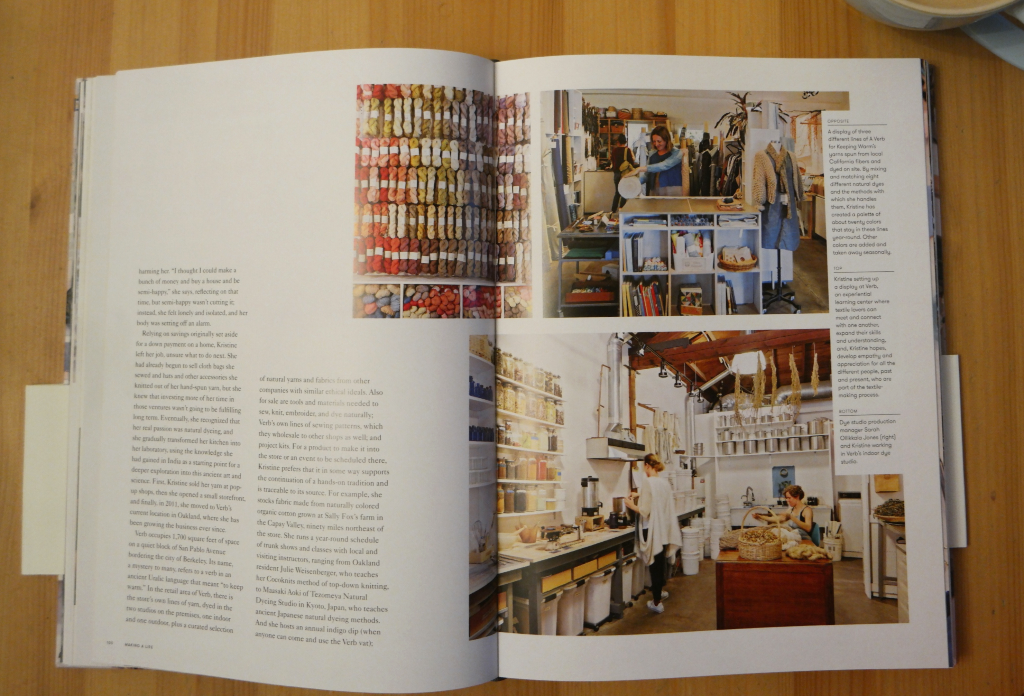 Threads Running Through Making a Life

Several interesting threads run through the book and through the lives of the makers featured.

The first is that not many of these talented men and women were on a clear path to a creative life from their early childhood, but came to their craft later in life. There are several women featured who took craft classes as a way of getting a break when their children were tiny, and these turned out to be the first steps on their journey.

Having said that, the seeds of creativity were often sown while they were children. Sometimes it was a parent, a neighbour, a family friend or a favourite teacher. Often it was a grandparent.

We live in a society that downplays the useful role older people have to play in passing on skills and knowledge. Lots of us can relate to learning all kinds of things from older relatives.

It's also interesting that the sweet elderly ladies of the African American Quilt Guild of Oakland (the oldest member is 92) are not just sewing and chatting, but are politically involved through their quilting.

The second is the idea that making things and being creative is an intrinsic part of being a human being. It's a thing we are designed to do, and to be. It gives our lives meaning.

Not being creative is to lose part of that that makes us human and somehow makes us less than what we could be. Ellen Dissanayane, the first interviewee in the book, says that the emptiness and dissatisfaction we often feel could be due to not satisfying a primitive need to create.

The third idea that runs through the book is that the creative process enables us to connect spiritually with the Divine, nature or the universe depending on what you call it. It is a way of connecting with the Something that is greater than ourselves.

What Now?
There was so much of this book that struck a chord. I've felt for a long time that there is something very wrong with the way that lots of us live our lives.
It's making us ill. We're stressed out, depressed and overweight, and dealing with the consequences of all of these. We've lost sight of who we are and what matters. We're destroying the world around us. 

There's a lot to be said for slowing down and reengaging with nature, the seasons, our creativity and our humanity.

These people in Making a Life are lights in the wilderness. They have slowed down. They have time for their families. They are forging new kinds of community, where people and the environment are not exploited at the expense of others' success and are able to be creative and live in a way that give their lives meaning.

I don't know at the moment how that might look in my own life, but I'm planning on spending a good chunk of 2020 figuring it out.
The book is here on Amazon (affiliate link).
You might also like this post about how sewing enabled the survival of the human race.