A Wrist Pincushion Tutorial
There is an updated version of this tutorial which you can find here! Also the craft kits are back on Etsy, and you can find them here.
I have a confession to make.
I used to put pins in my mouth. And when I think nobody is looking, I still do.
It's awful. I know I shouldn't do it, but I do anyway.
This article describes what happened to somebody who managed to inhale a pin while she was holding some in her mouth. And much closer to home, when Cosmo was about 18 months old, I caught him copying me by putting pins in his mouth.
The problem is it's convenient. Having pins in a little tin is not. In your mouth, they're where you are, within easy reach and all the same way up.
But aspirating on a pin is probably not much fun. And what might happen to a little child with a mouth full of pins doesn't bear thinking about.
So when I saw the pretty pincushion that Angeline was wearing on her wrist in The Great British Sewing Bee, I decided to make one similar.
I'm so happy I did! It's pretty, it's comfortable, and I can take my pins with me without losing them under a pile of fabric or behind the sewing machine.
So if you are a pins in the mouth person, or if you have more restraint but you want a better option than jabbing yourself in the finger with your pins every time you put your hand in the pin tin, here's a tutorial so you can make one too!
*** You might be interested to know that I have pincushion kits for sale on Etsy here. ***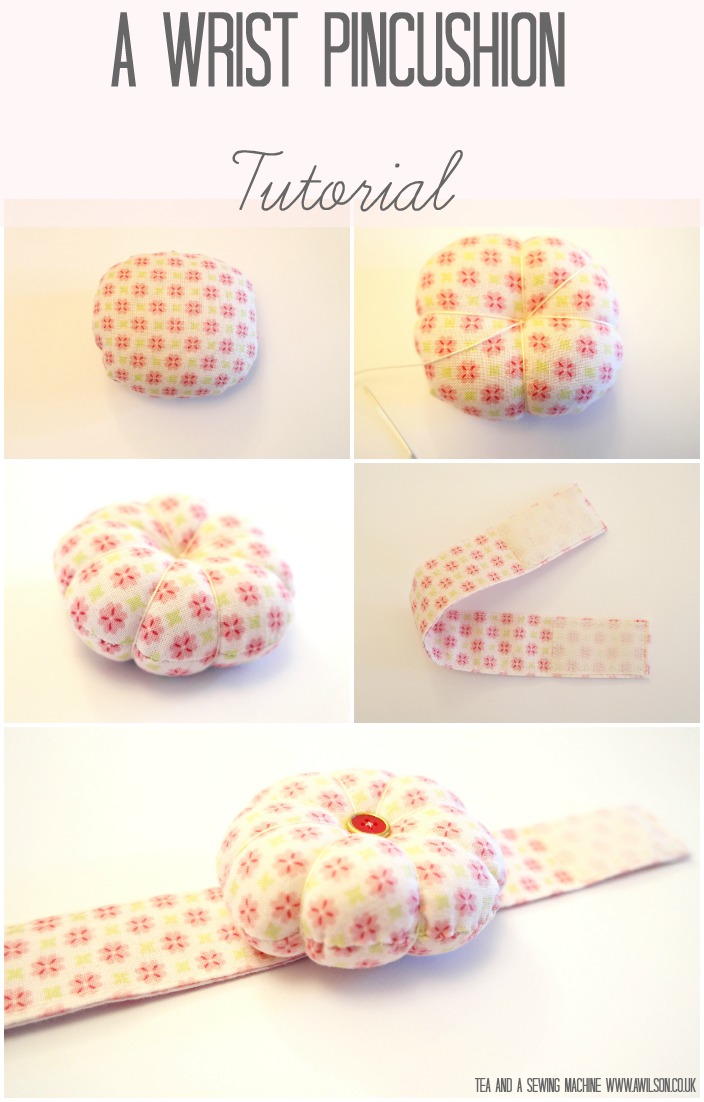 How to Make a Wrist Pincushion
You Will Need
Scraps of cotton fabric (I used this, but if you have a rummage you may well find that you have a scrap of something gorgeous that you've been saving for a project just like this), a small piece of velcro, a button (my button was a spare one from a cardi I bought from Primark!), polyester filling, strong thread in a complimentary colour, usual sewing supplies.
Cutting Out
From your fabric, cut 2 circles about 10 cm in diameter (distance across the circle passing through the middle). I used a roll of sellotape.
Cut a rectangle about 10 cm wide and long enough to go around your wrist and overlap by 3 -4 cm. Mine was 25 cm long,but I have freakishly skinny wrists.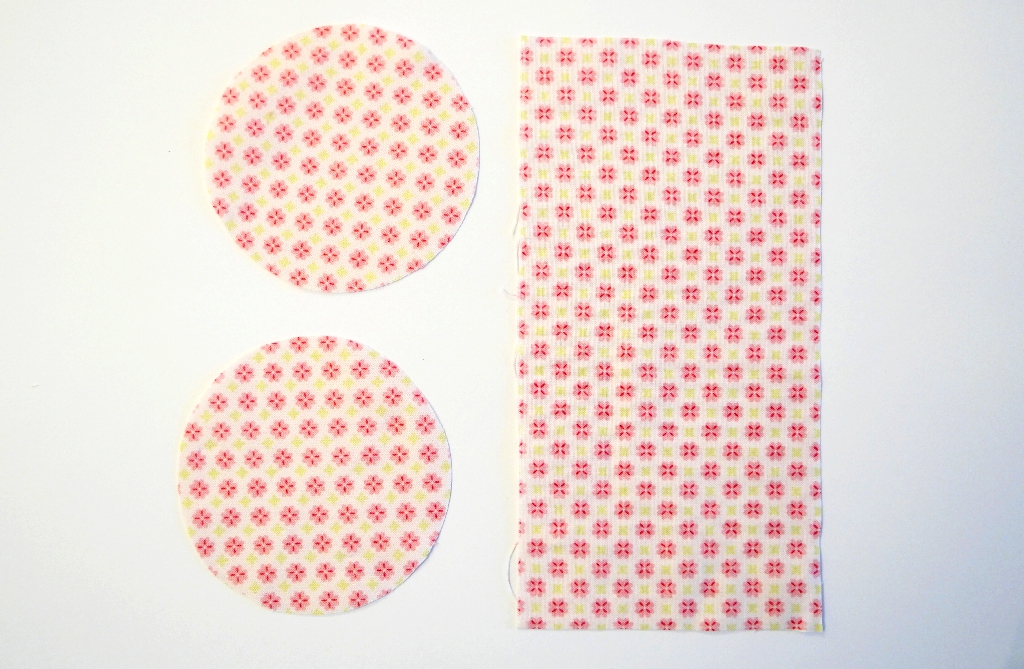 Sewing Up
1. Sew the 2 circles together with the right sides together. Leave a gap. Clip the seam allowance.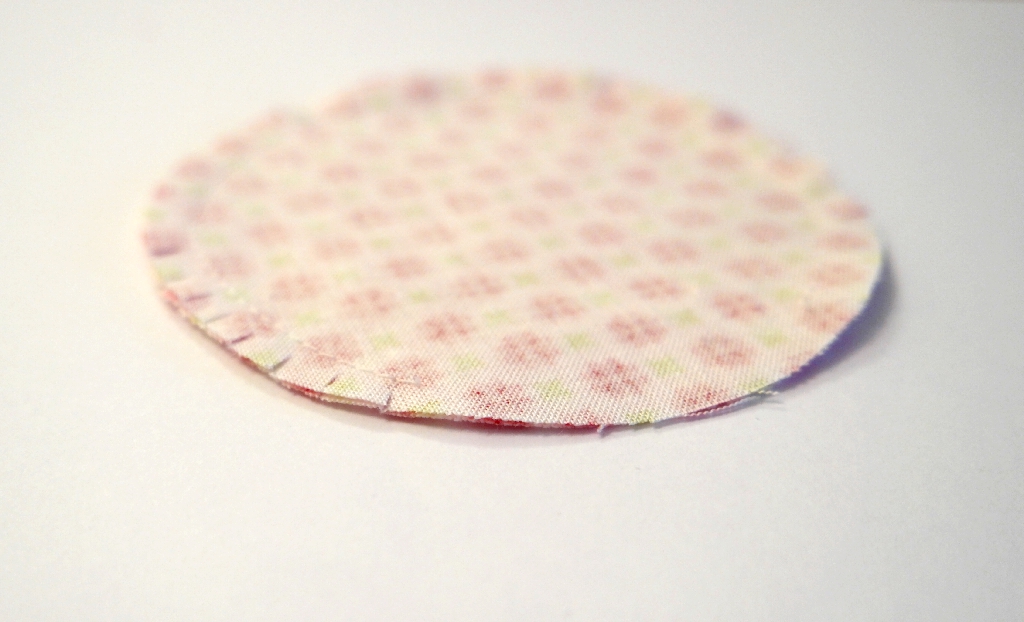 2. Turn the circles the right way out and stuff with polyester filling. It will need to be firm so that it doesn't yield too much when you stick the pins in it. Slip stitch the opening.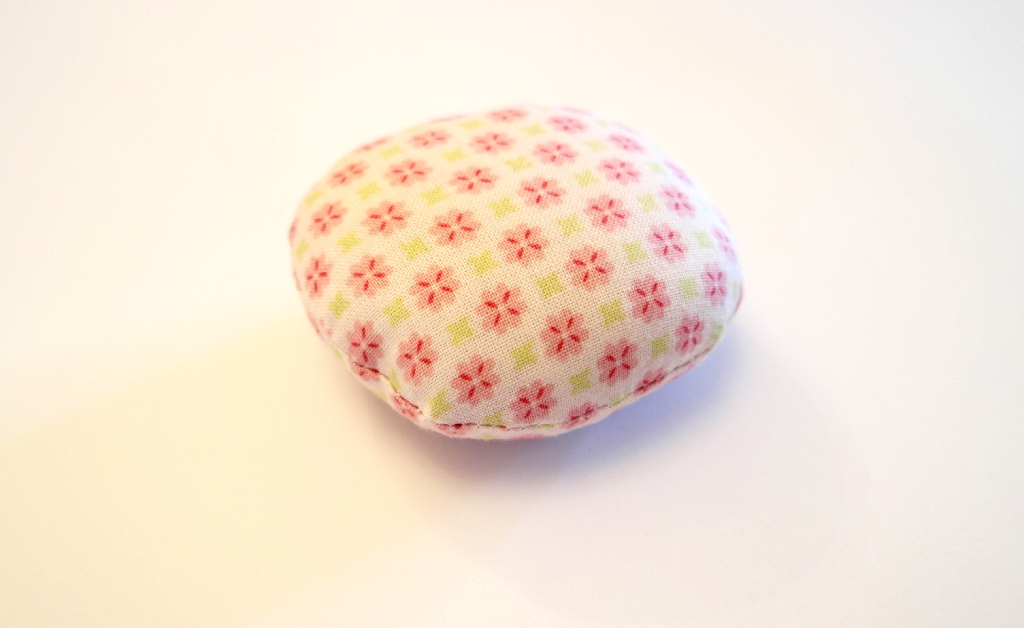 3. Cut a length of your strong thread (I used Perle cotton embroidery thread, but sewing thread doubled will probably do) and tie a good big knot at one end.
4. Bring your thread through the middle of your pincushion. Take the thread over the pincushion and put the needle in again where you started. Bring it through again and pull it tight.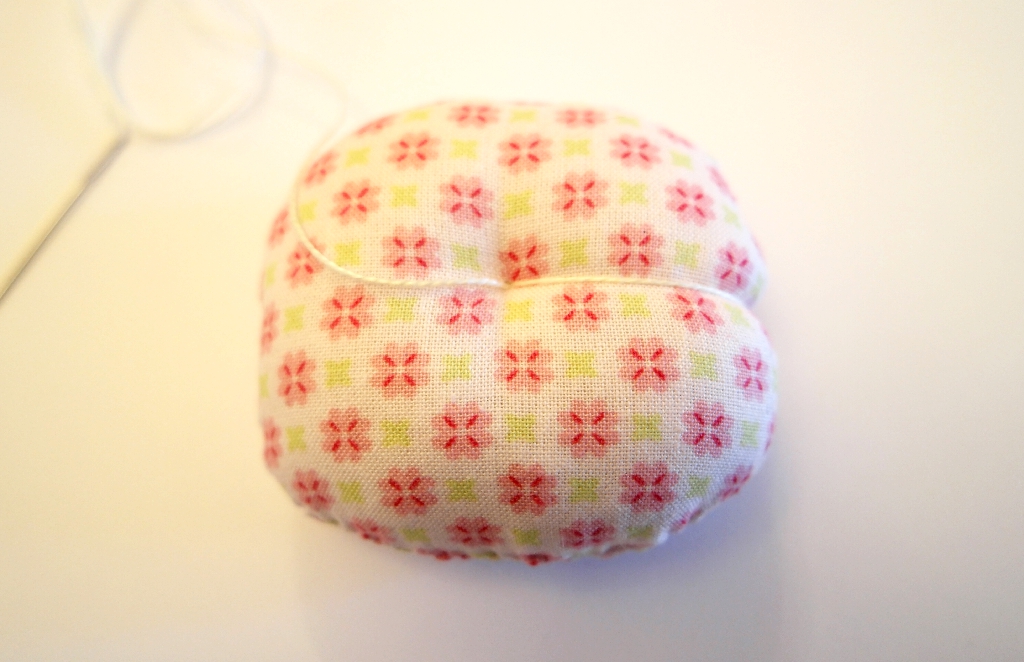 Take the thread round the outside of the pincushion on the opposite side, then back in through where you started.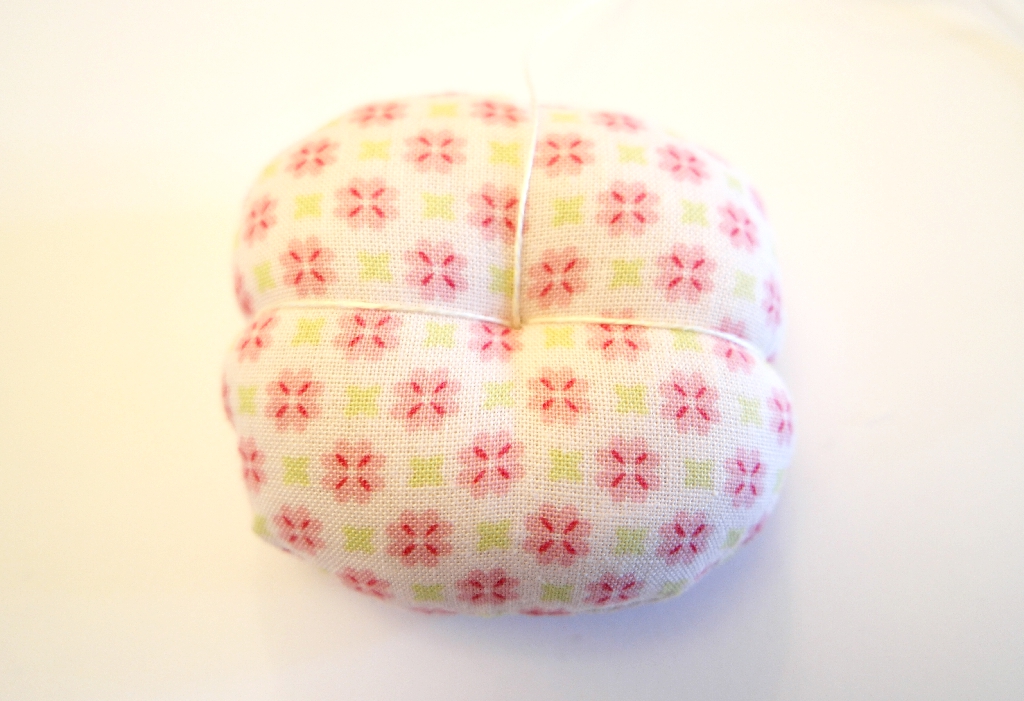 Keep going in this way until the pincushion is divided up into 8.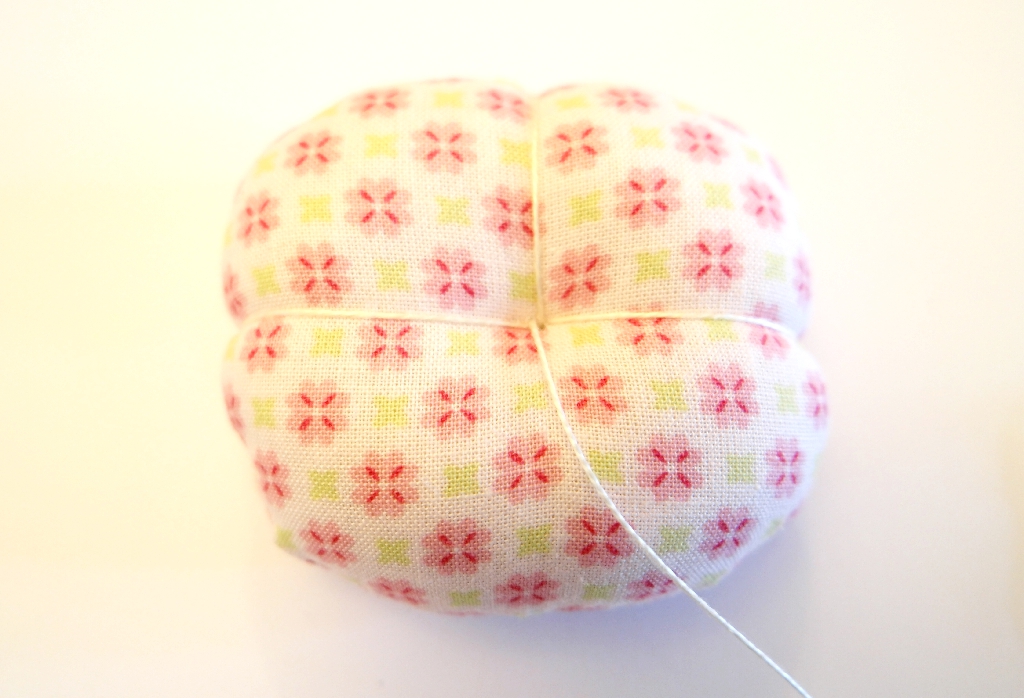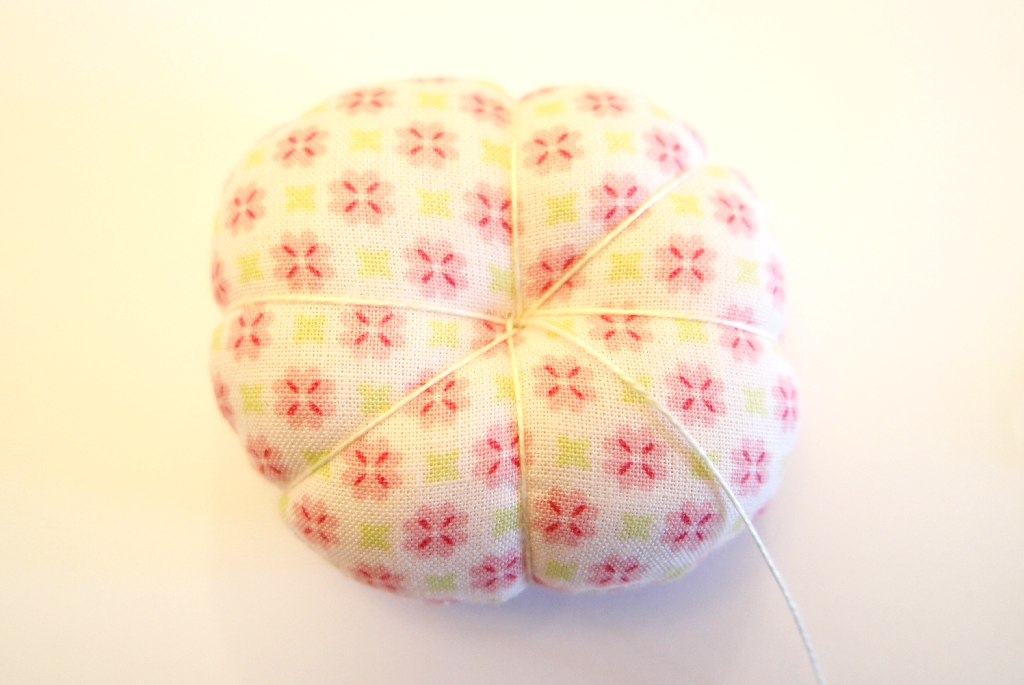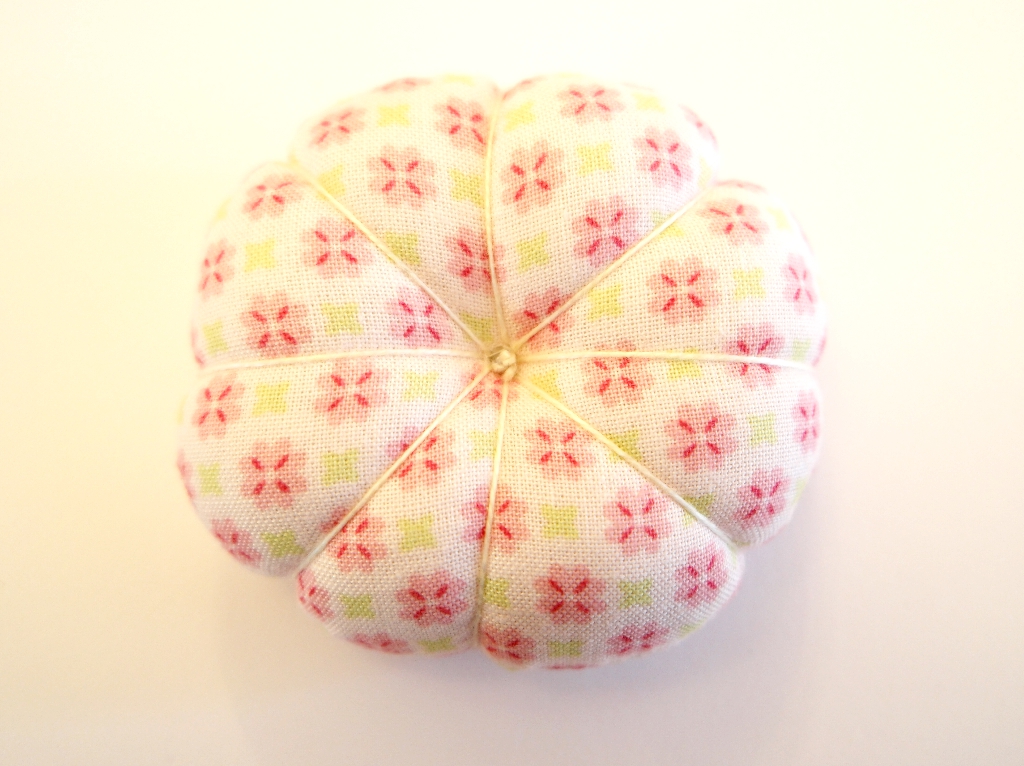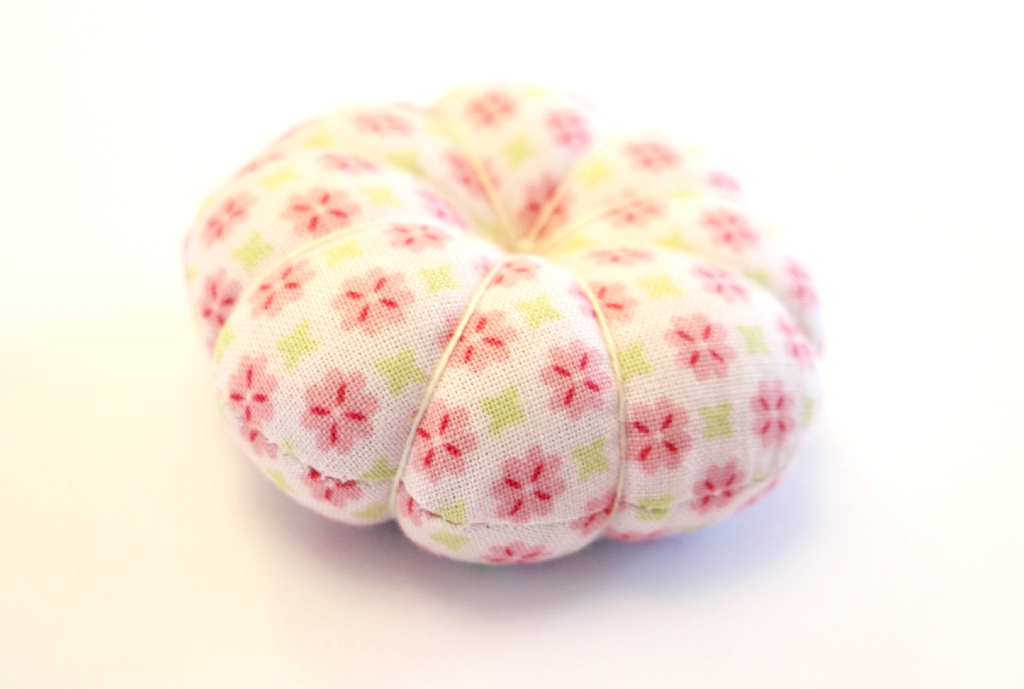 Tie the thread off.
5. Pick the side that looks neatest and sew a button at the centre.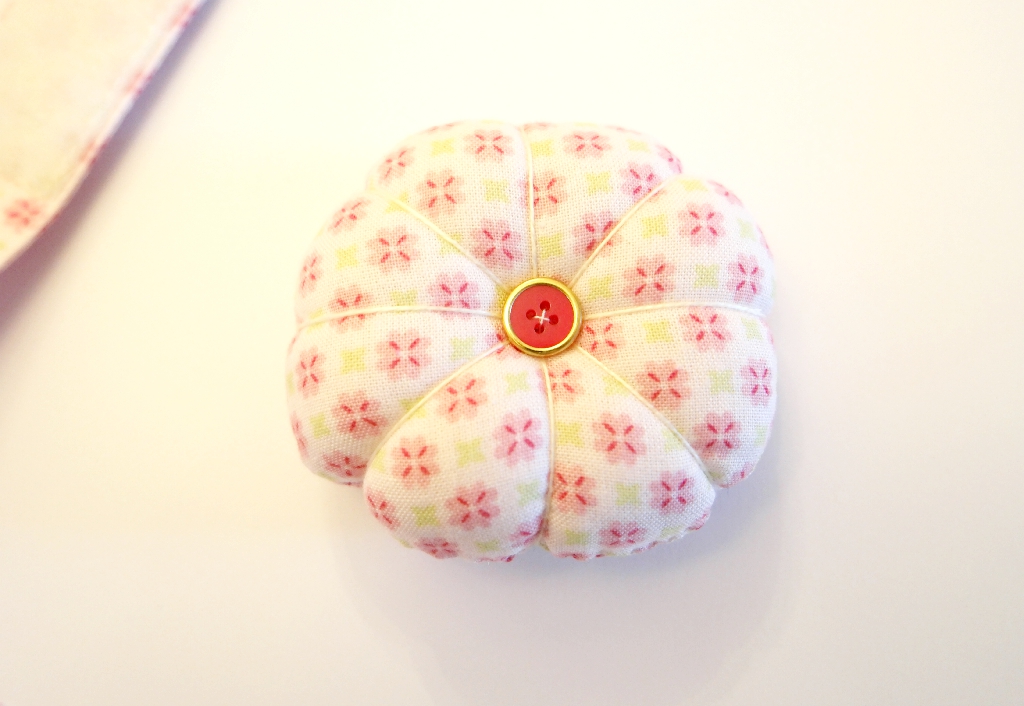 6. To make the strap, fold your strip of fabric in half lengthways. Open it out, then fold the raw edges inwards to the centre.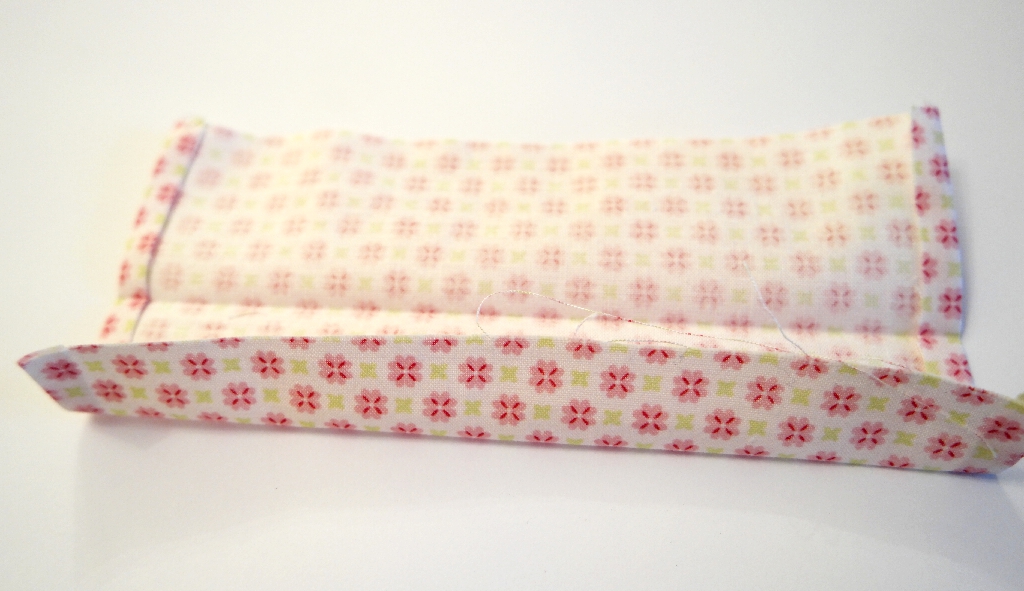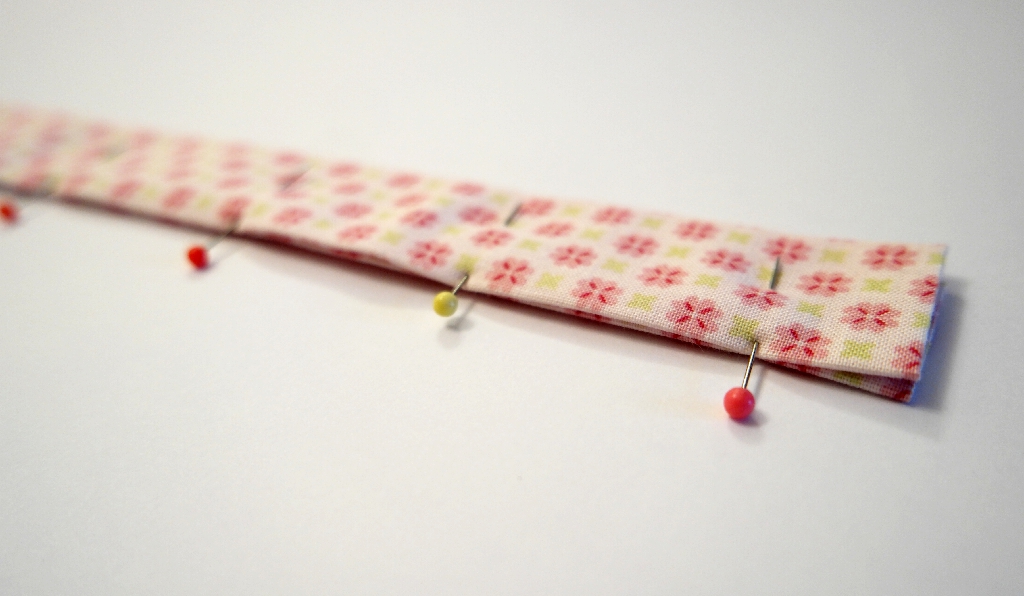 7. Tuck the ends in, then sew along both long edges of the strap. You don't really need to sew down both edges as only one is open, but I like to so that it looks symmetrical.
8. Cut a small piece of velcro (about 3-4 cm) and sew to the ends of the strap. You will need one piece on one side, and the other piece on the other side.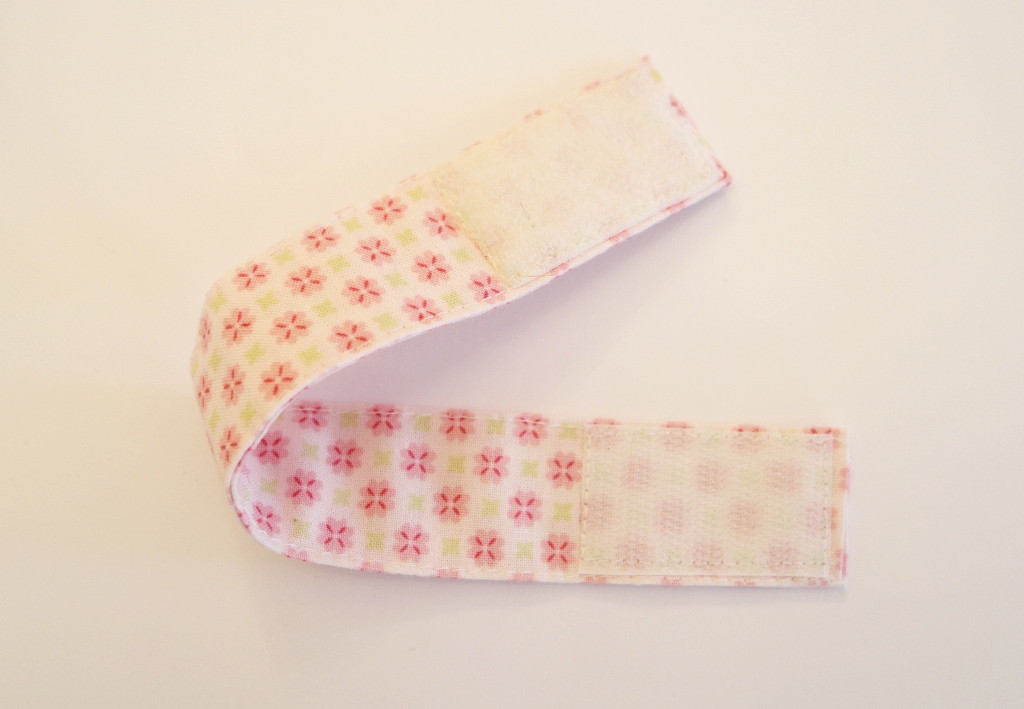 9. Hand sew the pincushion to the middle of the strap.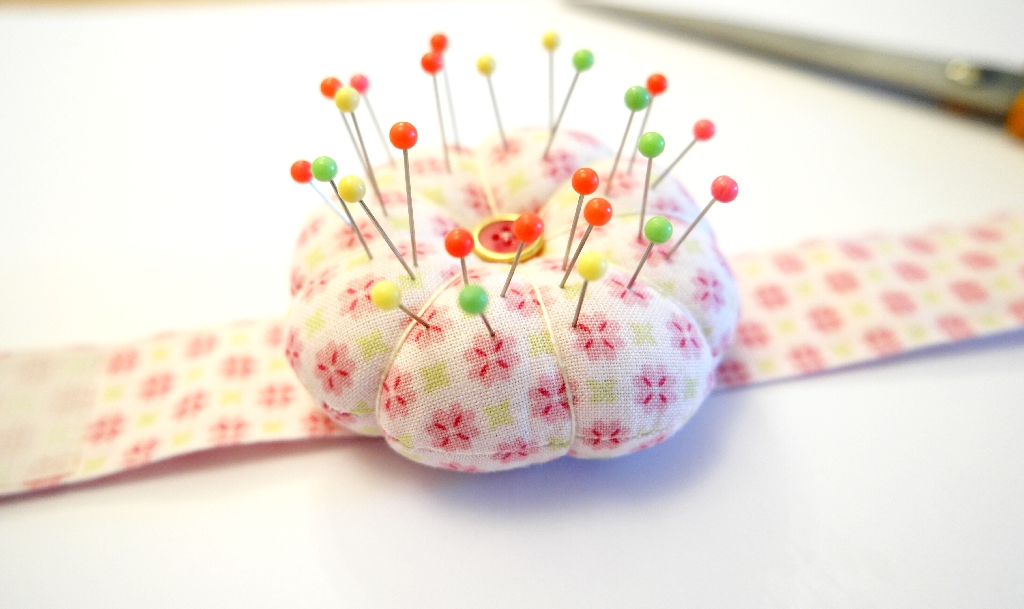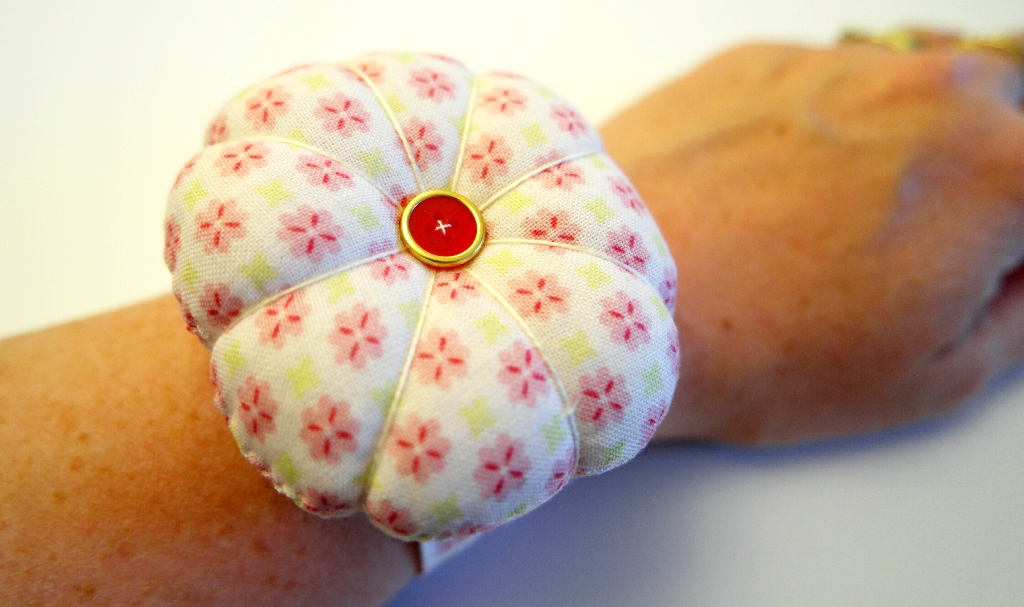 If you like quick projects to use up odds and ends, you might like these:
Little Purse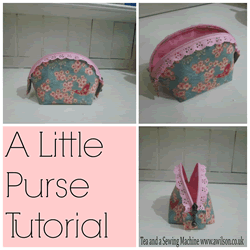 Quilted Mug Cosy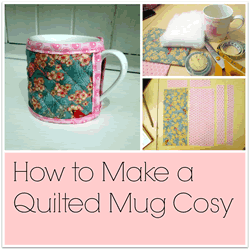 Diary Cover