Setting Yourself Up For Success: 15 Tips for Successful Sewing
The idea of setting yourself up for success is one of my favourite things at the moment.
I suspect people might think I have it all together. I really don't!
Recently I started the Flylady thing again as the mess in my house was out of control. A big part of this is that we've been redoing the kitchen, but it's not all kitchen stuff! I'm finding it very difficult juggling everything at the moment and feeling that I'm failing is not very nice.
So I set myself up for success. The Flylady is about keeping on top of things. Even tiny things like putting all the shoes onto the shoe rack in pairs, or making the boys' lunches the night before, can make a huge difference to how smoothly things go in the morning.
This idea can be applied to sewing too!
Here are my tips for successful sewing and what you can do to set yourself up for success.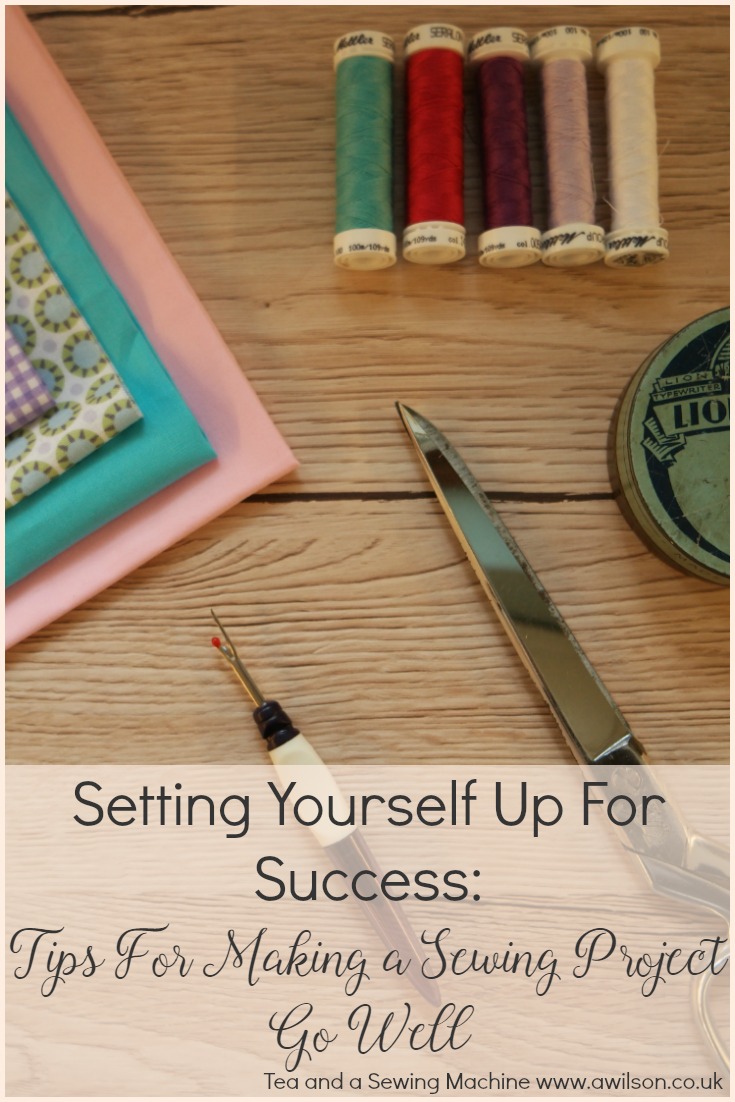 15 Tips For Successful Sewing
Before You Start
Decide When to Make Your Thing
Identifying some time when you can work on your project greatly increases the chance of you actually doing it! Just sticking it on your to do list isn't enough. You need to decide when.
Finding time can by tricky, especially when you are busy. If you need some ideas of how to find time to make stuff, there are some tips here.
Find a Place Where You Work
It's much easier if you have somewhere where you can leave things out while you have a project going on. If you can find yourself a space, you can also get things ready beforehand. That way, when you're ready to start, you can get going straight away.
If you live in a small house and/ or have lots of kids, this can be difficult. Remember, it doesn't need to be a whole room! Just a corner where you can leave your sewing machine out. I've written a post about finding a space to sew which you can read here.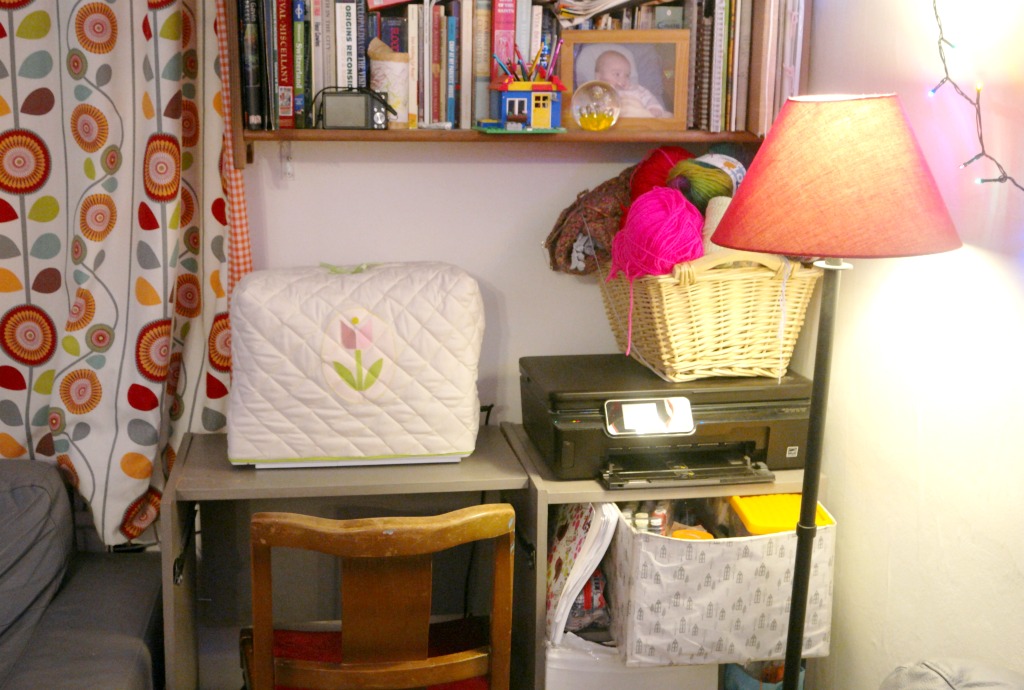 Check That You Have Everything You Need
It is very frustrating to start making something, only to discover that actually you need velcro, or that you don't have thread in the right colour.
Even if you live opposite a shop that sells this kind of thing, the shop is unlikely to be open at 5 am, in the evening or on a Sunday afternoon. So check that you have everything first!
When you do have everything, it's a good idea to put it in a box or a basket. Then you can put the box or basket near your sewing machine and you won't end up wasting time hunting for stuff because you can't remember where you put it (been there! 😉 )
Check That You Know What To Do
If you're using a pattern or a tutorial, read through it a couple of times so that you know what you've got to do.
You might decide that you want to do things in a slightly different way.
You might want to change the order of the steps, or do something else differently, like add a button instead of a zip, or add an appliqued design.
It might be that you want to make things easier, like sew bias binding to a curved hem or a neckline, instead of hemming or using facings.
If there's a technique you're not sure of, take some time to have a think about how you're going to do it. You can find out how to do pretty much anything online. YouTube especially is very good for this.
Other Things You Can Do Beforehand
Thread your machine with the correct thread.
Make sure that you have anything else you might need to hand. This will probably include pins in a pincushion, scissors, unpicker, tailors' chalk, tape measure.
If you're making clothes for yourself, check your measurements against those on the pattern. Jot them down so that you don't end up having to re measure yourself.
Get any other measuring done before you start and write it down somewhere.
If you're using a digital pattern, print out pattern pieces and instructions.
Iron your fabric.
Iron pattern pieces if you're using a paper pattern.
While Sewing
If you need a break, take one. Studies have shown that less breaks actually mean lower productivity. Having a break is not a waste of time!
If you are tired, go to bed. Last summer I made a dress for a family party. I sat up late and I rushed it. The dress ended up being a total car crash and I couldn't wear it. I had to buy something instead.
Take time to do the things that will make a difference to the finish. Trim your seams in half. Finish the raw edges. Press your seams. If you need to let something hang over night, then let it hang. Don't rush it!
Try to keep tidy. I want to take my own advice on this one! If you put things back where they live, fold up fabric and move it once you've finished cutting out and generally control the mess, you'll waste less time hunting for things and there'll be less to clear up at the end.
In the End
Sometimes things go wrong. To borrow some words from Robert Burns, sometimes the best laid plans of mice and men go awry. Not everything is within our control.
Yet by following these tips for successful sewing, taking a little bit of time to do some preparation before you start, and taking time where it counts, lots of little things that could go wrong probably won't.
If things do go wrong, well, this is why you need to locate your unpicker before you start! And lots of mistakes can be disguised with a ruffly flower 🙂
If you have made something and it's not gone according to plan, you might like to read this post about what you can do when a sewing project goes wrong.
Linking up here.