How to Make a Ruffly Flower
As I've mentioned using a ruffly flower several times over the last few weeks, I thought it might be a good idea to share with you how to make one!
Making a ruffly flower is great. Not only do they add a pretty detail, they are very useful for hiding messy areas where it's all gone a bit wrong.
I used a ruffly flower when I made this green wrap dress a couple of years ago. This was actually one of my first attempts at making a dress without a pattern, and although I was quite pleased with the results, there were some areas that went a little bit wrong. One such area on this dress was where the skirt and bodice joined at the front edge. So I whipped up a ruffly flower and the mess was hidden!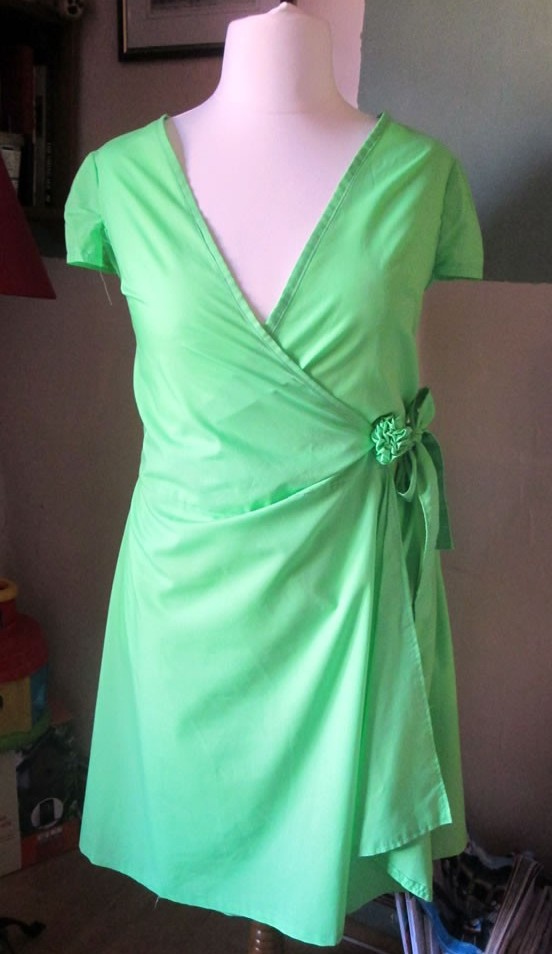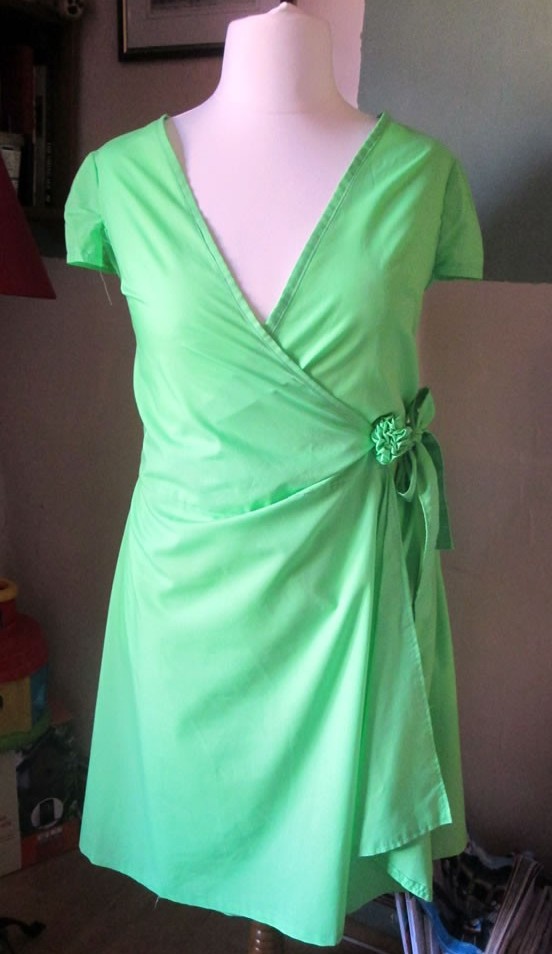 I also mentioned them in this post about fixing sewing projects when they go wrong. A ruffly flower can be used to cover a hole chewed by the sewing machine (I don't know why mine does this!), a button hole error or anything else where a fairly smallish messy patch can't be fixed but can be hidden.
They are very easy to make. For this one I used a strip of fabric 75 cm x 5 cm. You could use ribbon or lace or bias binding. A longer piece of fabric will give a fuller flower.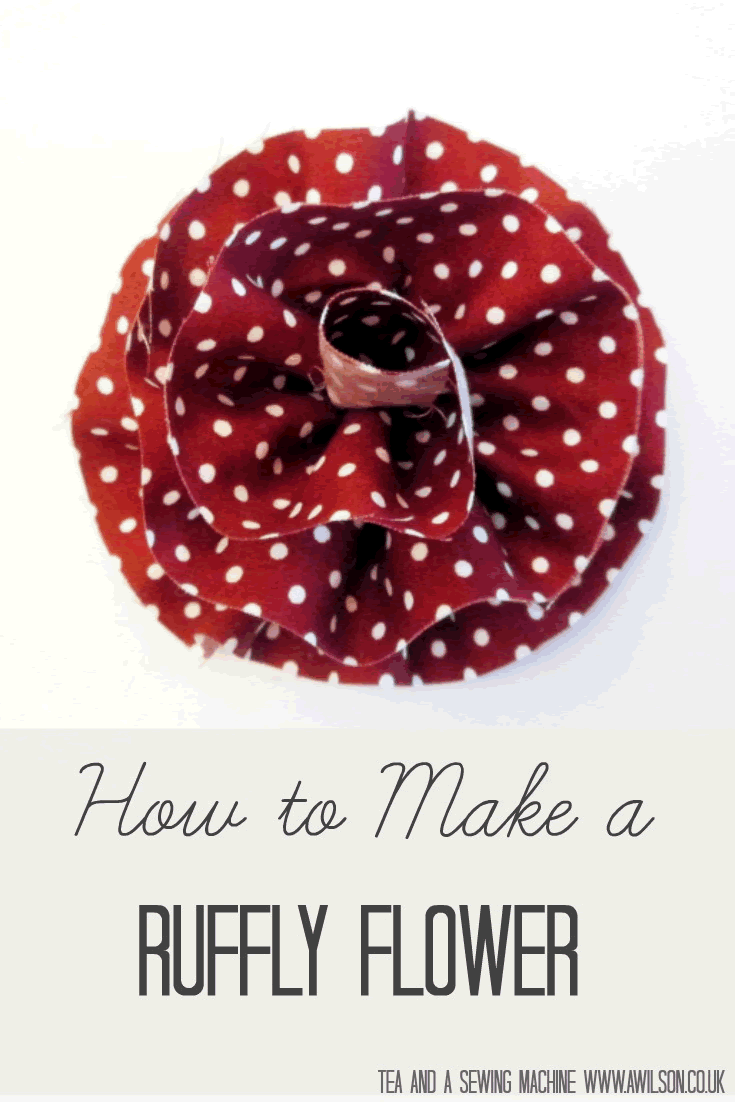 Instructions for Making a Ruffly Flower
Cut a length of fabric. To make this flower, I used a strip of fabric 75 cm x 5 cm.
Sew along one of the long edges, keeping close to the edge. You can do this by hand or you can use the sewing machine. If you are using the sewing machine, sew 2 rows of stitches close together. They will need to stay separate so don't sew over one lots of stitches with the other!
Knot the threads at one end. Take the top stitches at the other end and gently pull them to gather the fabric. Keep pushing the gathers down to the end. You will find that the fabric starts to curl round of its own accord.
Once you have gathered it all the way along, tie off the thread. Don't cut it, you can use it in the next step!
Start to roll the gathered edge of the flower round like a Swiss roll. When the rolls overlap, hand sew a stitch or 2 to hold it in place, then continue rolling.
Sew the end of the gathered edge to the rest of the flower.
That's pretty much it! I left the rest of the thread so that I can use it to sew the flower on to the dress it's going to be decorating!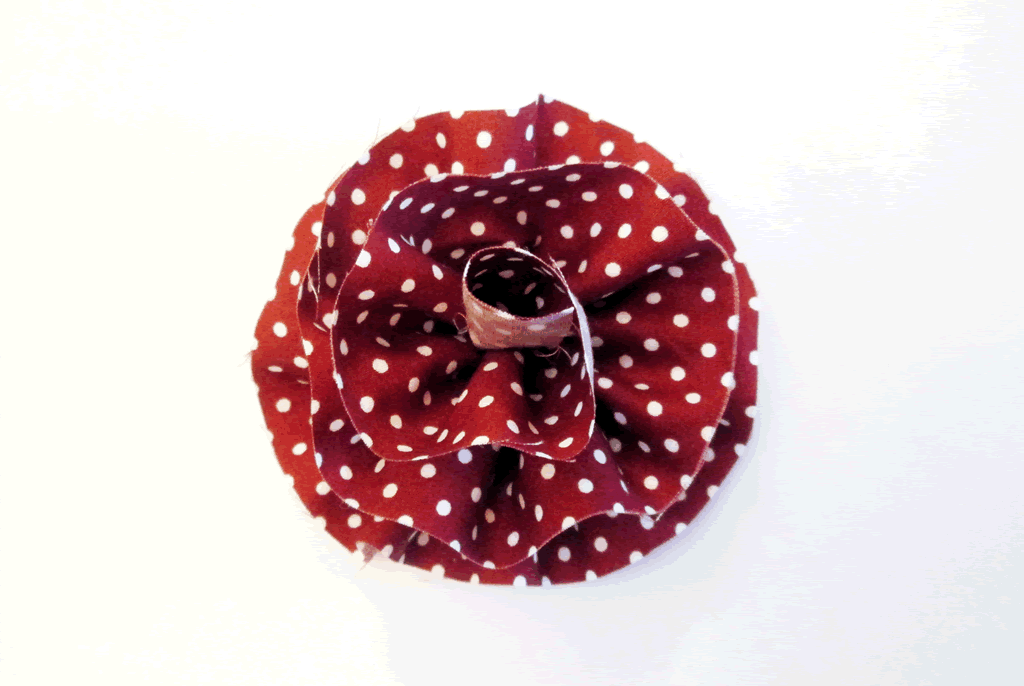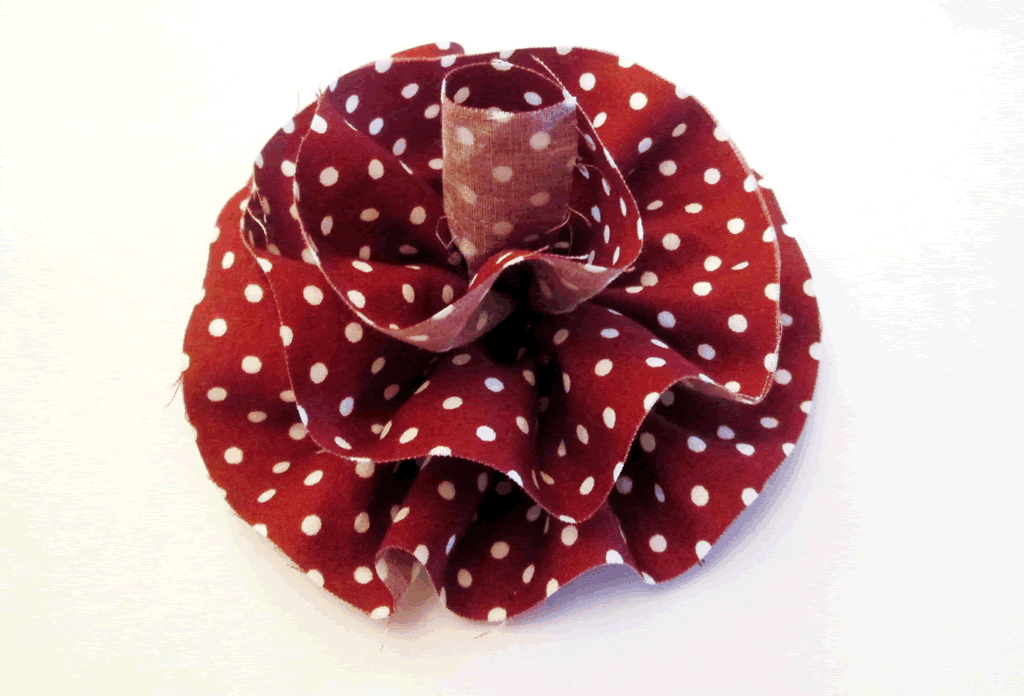 For a fuller flower, you can use a longer strip of fabric. Smaller flowers will need less.
Other Ideas to Try
Try using ribbon, lace or bias binding.
Try different fabric for different effects: net or tulle, taffeta, denim.
Make tiny ruffly flowers and sew them to the neckline of a jumper.
Sew one to a ribbon and wear it as a hairband.
If you don't want to wear it in your hair, tie it to you wrist.
If you liked this post, you might also like these:
Flower Bobble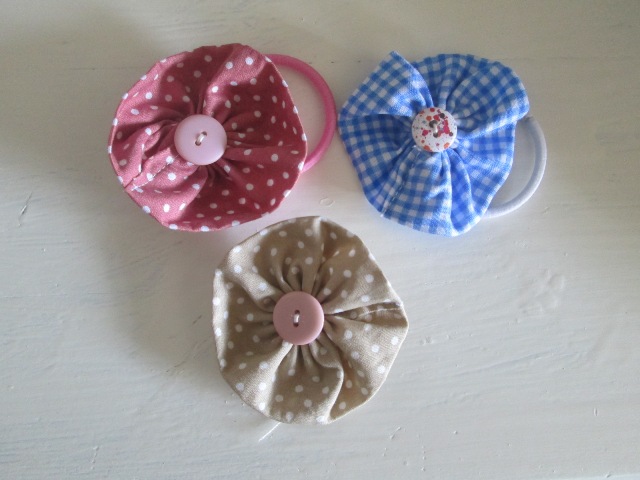 Crocheted Lace Flowers