It must be nearly Christmas. How do I know? Apart from the date, obviously. I know because Boy 3 is bouncing off the ceiling. When he came out of school yesterday I thought his teachers must have given him coffee!
The Advent Calender is up, the pockets are stuffed and the sweeties are being eaten. The decorations and the tags with the Christmas story on are slowly making their way onto the boys' tree. Instructions how to make one of these can be found here!
The tree for downstairs is still in the cupboard, so the decorations I have been making are in a box, which is filling up nicely.
Here are some ribbon Christmas decorations I'll be putting in it.
How to Make Ribbon Christmas Decorations
These are very easy and quick to make. Christmas ribbon could be used but any ribbon will look Christmassy once it's up on the tree.
You Will Need: 60 cm ribbon and 1 button for each decoration, needle and thread.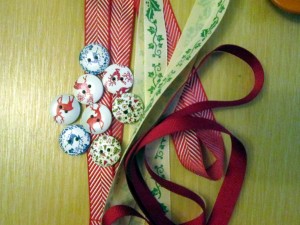 1. Cut the ribbon into 4 15 cm pieces.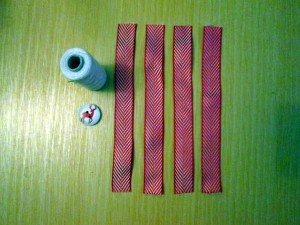 2. Take one of the ribbon pieces and fold in half to find the middle. Fold the ends into the middle so that they are overlapping. Hold with a few stitches.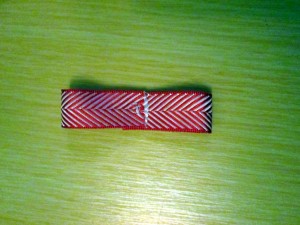 3. Repeat for the other three pieces of ribbon.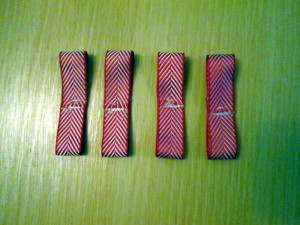 4. Layer the pieces on top of each other so that they make a star. Sew together with a few stitches.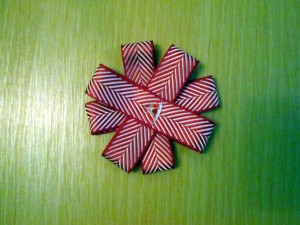 5. Sew a button onto the centre.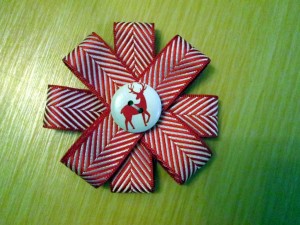 6. Sew a loop into the back of the decoration at the top.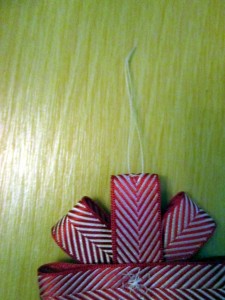 Here it is, finished!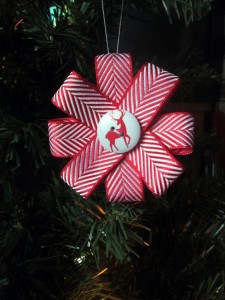 I made some others too with different ribbon.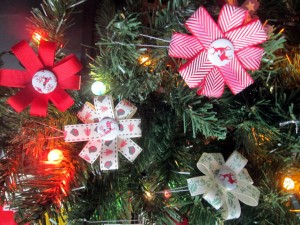 Have you taken a look at my other Christmas decoration tutorials?
There's a nice easy one here using felt and cookie cutters: Cookie Cutter Decorations .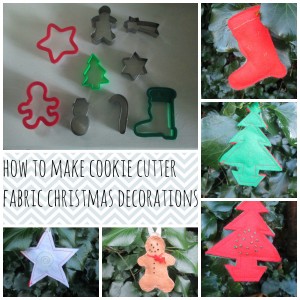 Or one that's a bit more challenging: Patchwork Star Christmas Decoration.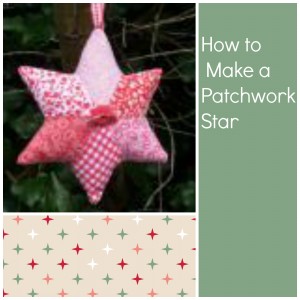 Happy Christmas Crafting! xx