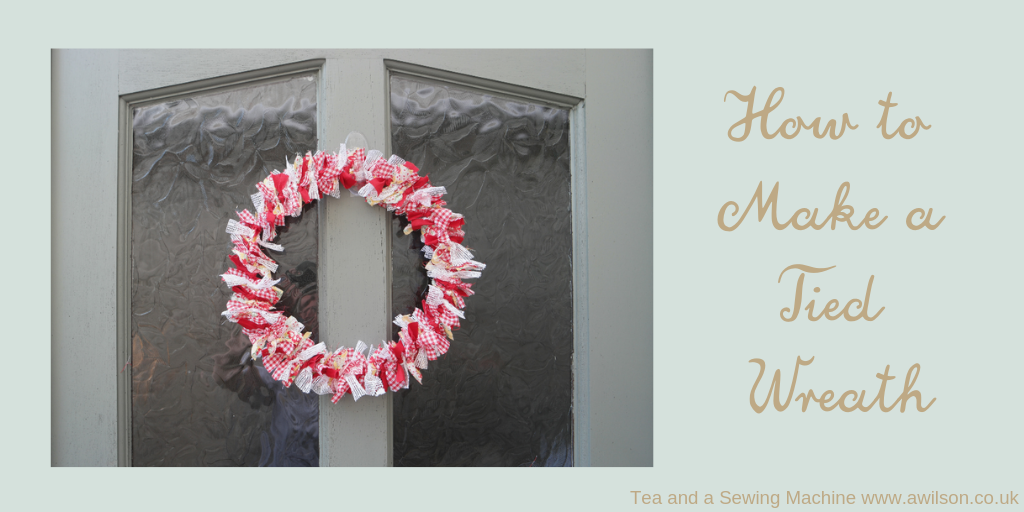 How To Make a Tied Wreath
Last week I decided it was time to make my front door a present in the form of a tied wreath.
A few years ago I made a new wreath for my door every couple of months.
What with everything else that was going on, I'd stopped doing this and my poor door was wearing a wreath that I made 3 years ago!
Making some more bunting to hang off the front of my house, it occurred to me that the bits left over could be cut up to make the pieces for another tied wreath, and I could get two things done at once (almost!).
Here's the bunting. I made it in the same way that I made this last year. The lacy looking bits are cut from an old net curtain. My funny old house looks so much more cheerful!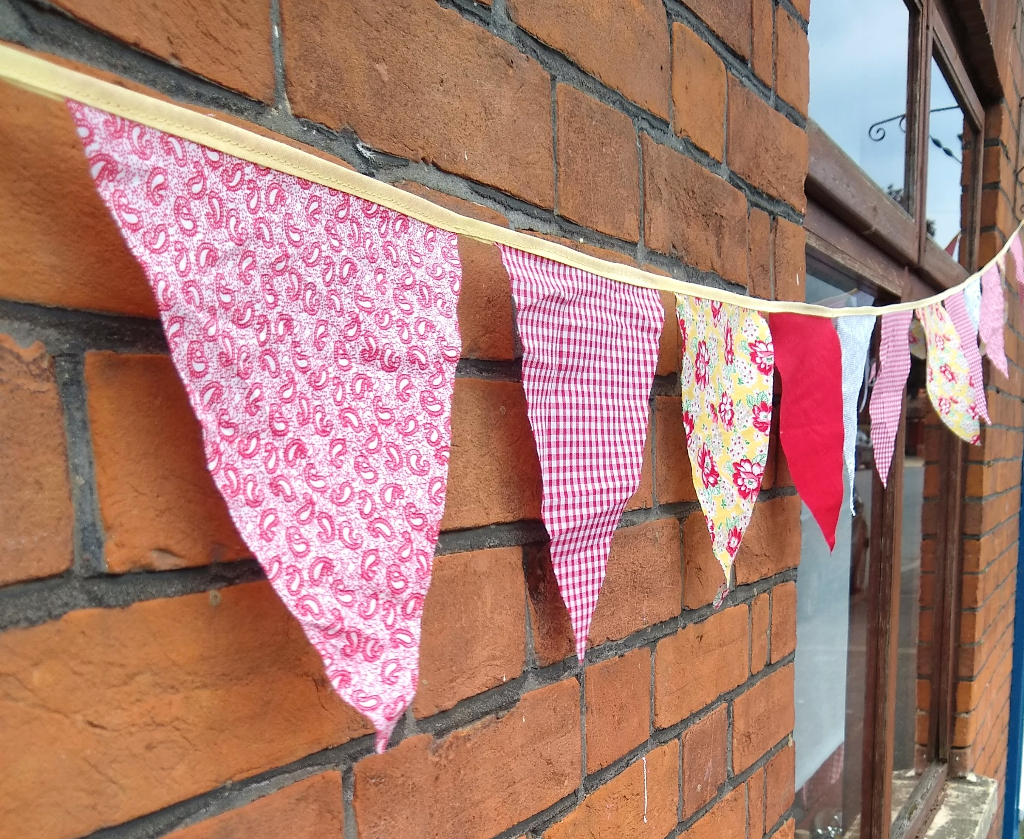 And here are the instructions for making the wreath.
Instructions For Making a Tied Wreath
You Will Need
Wire (I used garden wire, but a wire coat hanger would work too)
Strong tape
Scraps of fabric
Instructions
Bend the wire round into a circle about 25 cm in diameter. If the wire you are using is quite thin, wrap in round several times to make it stronger.
Secure the ends with the tape.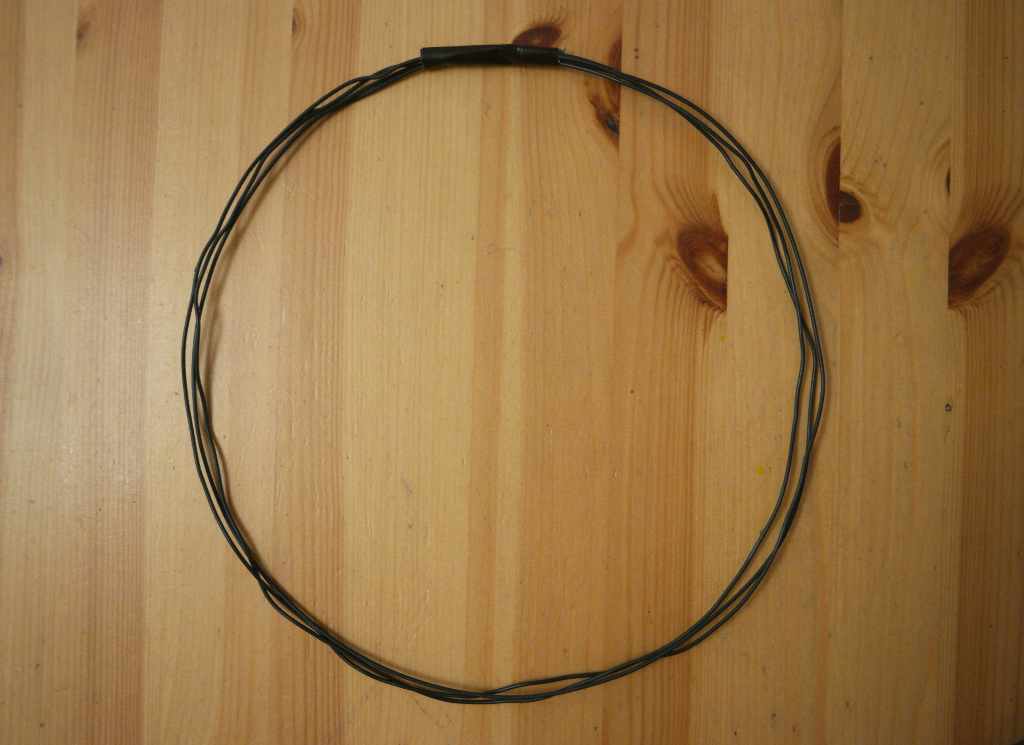 Cut your fabric scraps into pieces approximately 2 cm by 10 cm (3/4 inch by 4 inches).
Choose one of the prints and tie pieces to the wire, spacing them out evenly.
Just tying them once is enough. I wasn't fussed about having mine with the different prints all in a certain order, but I did want them spread out a bit.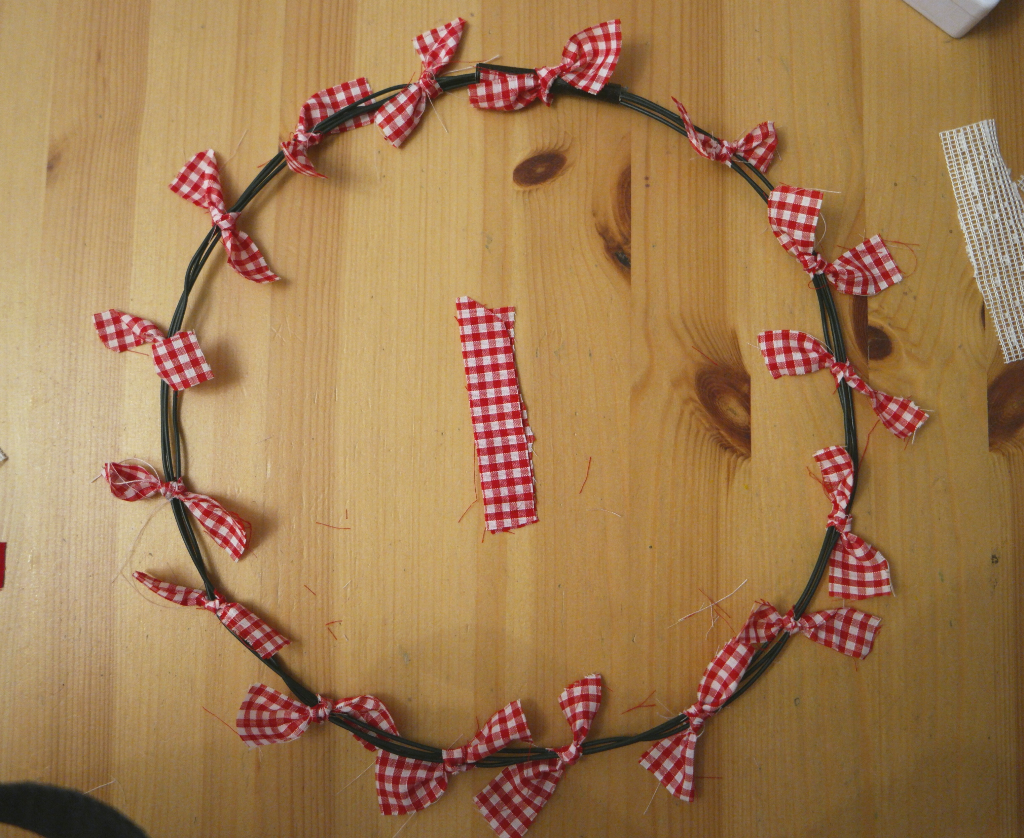 Then choose another and tie those on in the gaps.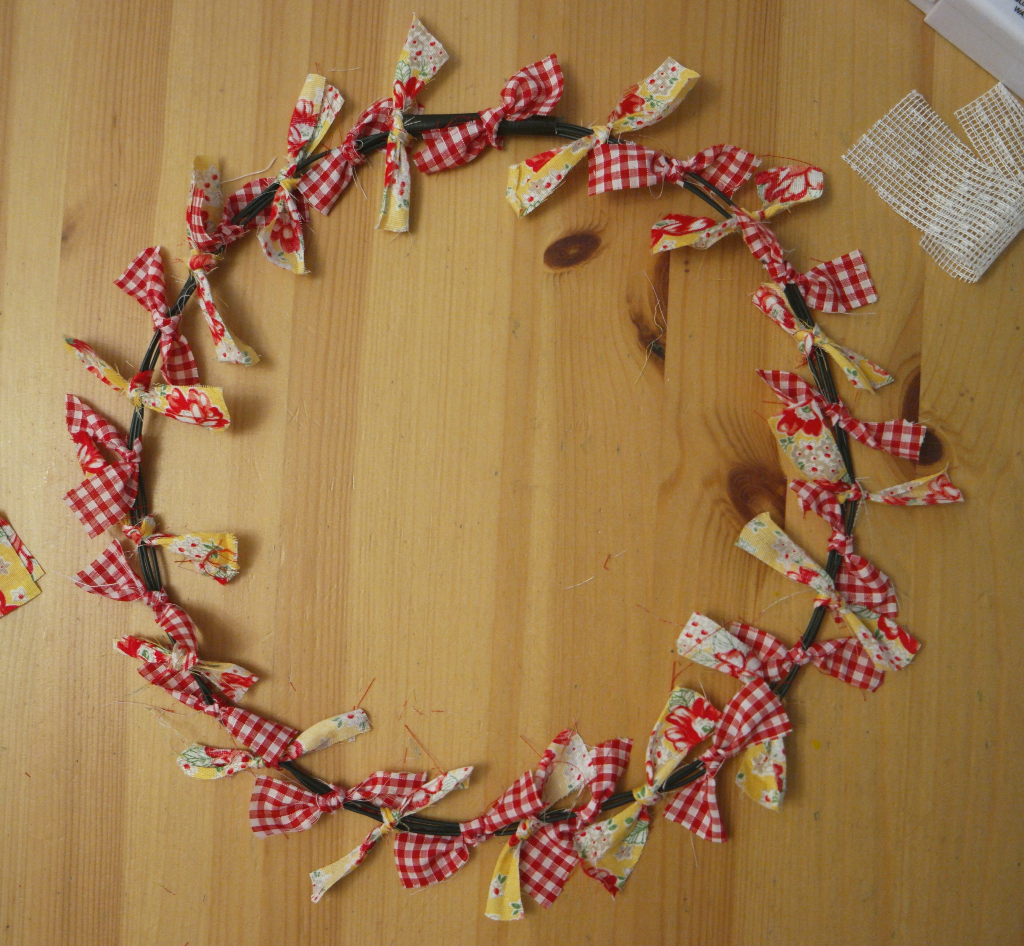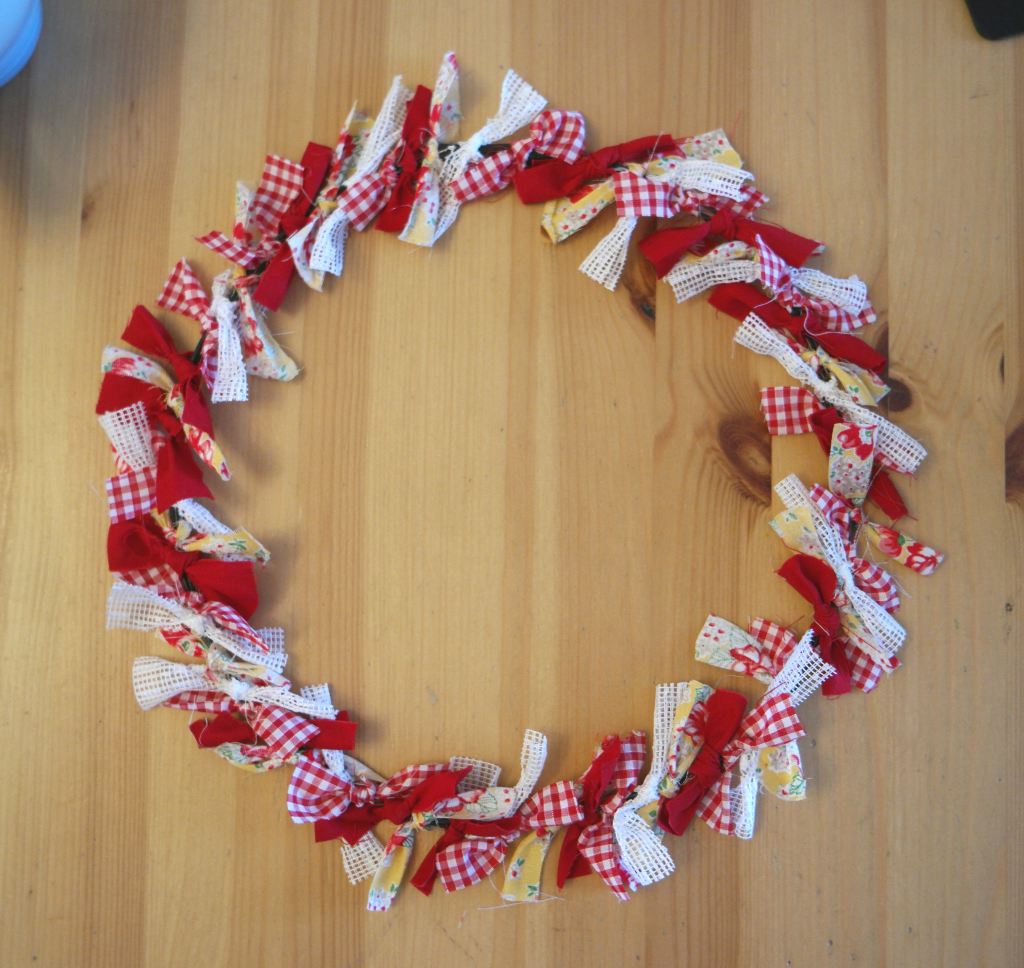 Repeat until you have some of everything tied on.
If you still have some spaces, fill them in with any remaining pieces.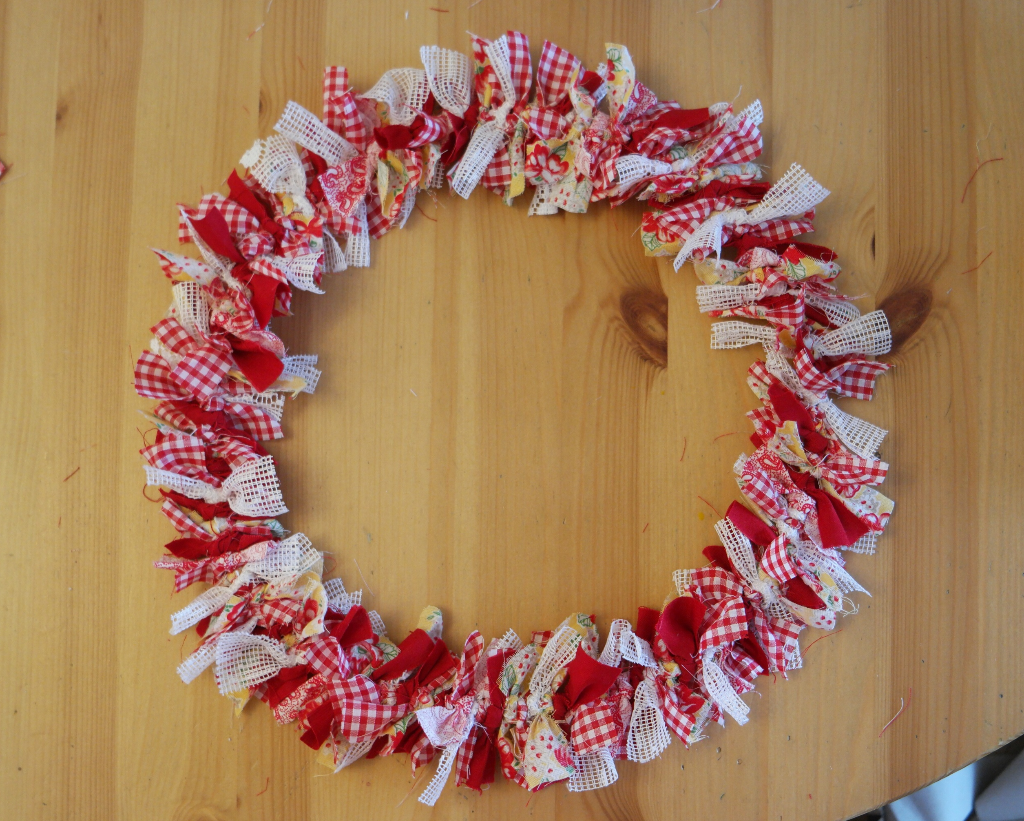 The wreath will look best if the fabric scraps are close together, so budge them up a bit so that you can fill up all the spaces.
Now I have a wreath that matches my bunting!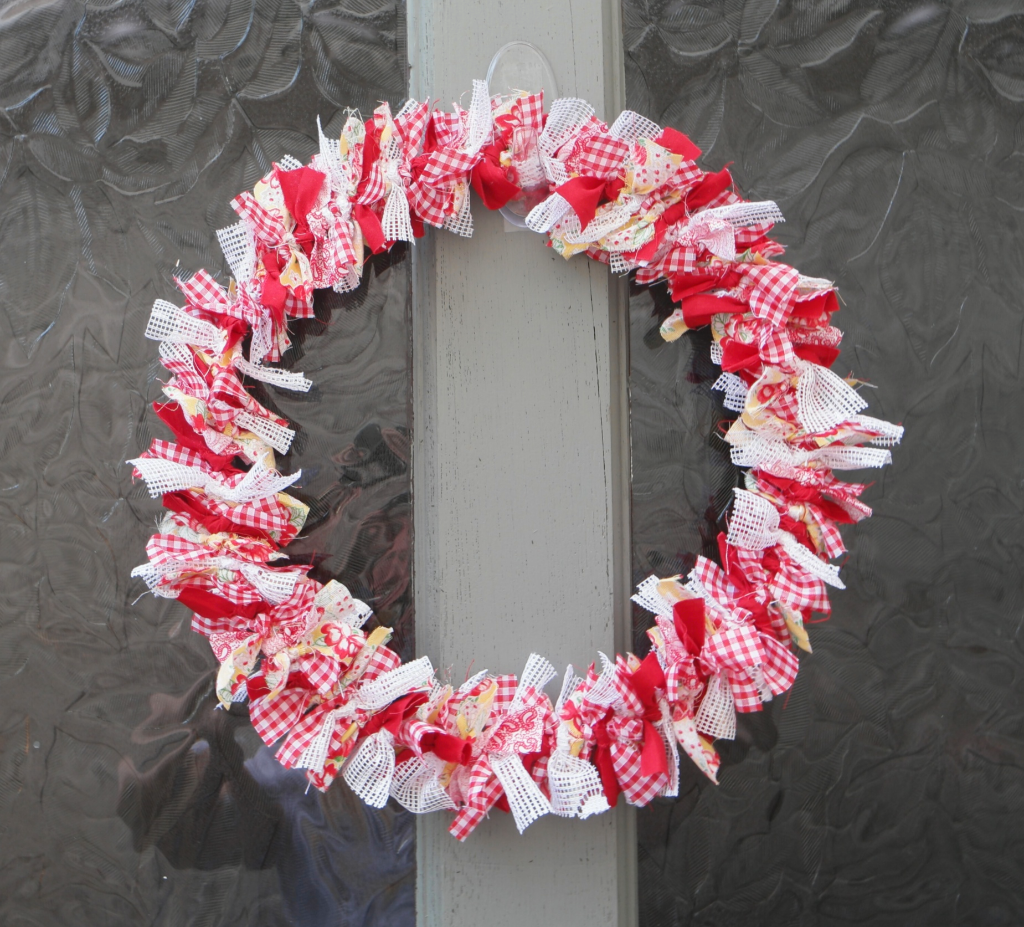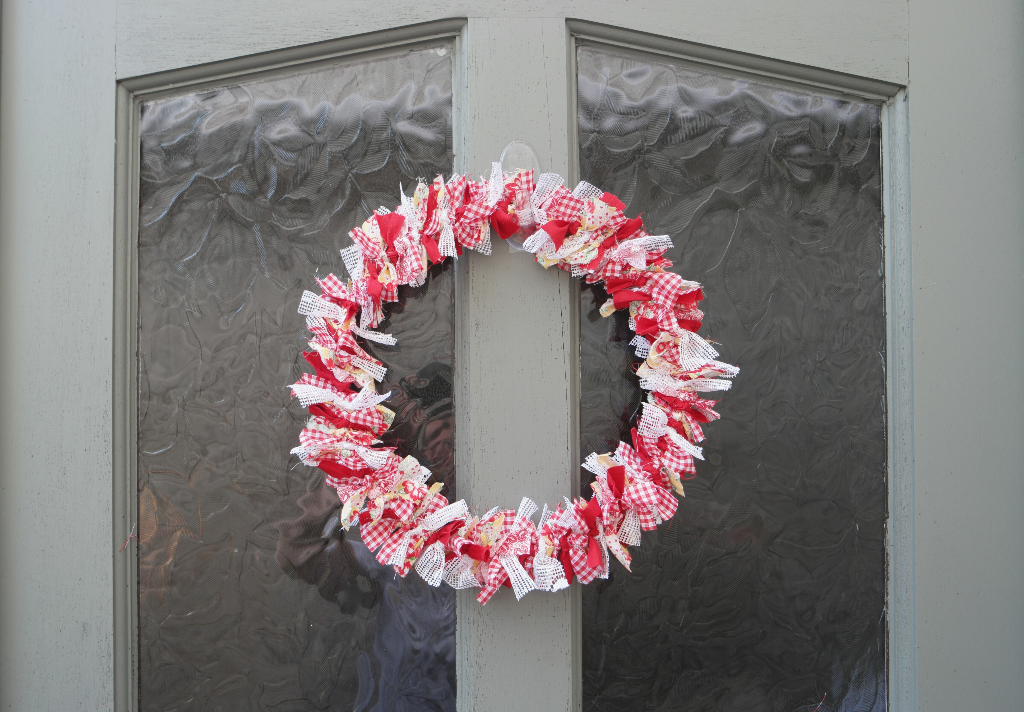 You might also like these wreath tutorials:
I also have a Pinterest board devoted to wreaths which you can find here!