It's wreath time again! This time I decided to make a burlap and lace wreath.
Up to this point I have had my Dried Fruit Wreath up on my door. I haven't been too worried about taking it down because it's not too Christmassy.
Finally however I have got round to making a new one!
It is a simple tied wreath, similar to the autumn themed one I made.
Here's how to make one!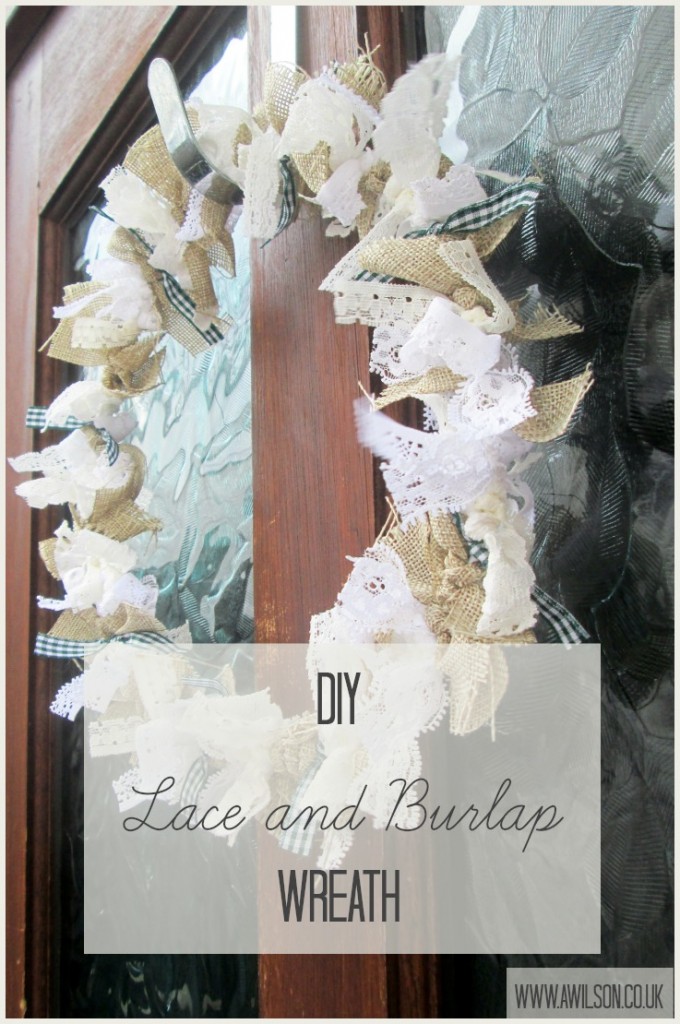 How to Make a Burlap and Lace Tied Wreath
You Will Need: a wreath form OR a wire coat hanger OR some garden wire
, strong tape like Gorilla Tape
or electrical tape
 if you are using wire or a hanger, lace
, burlap ribbon
, gingham ribbon
.
1. If you are using garden wire or a hanger to make your wreath form, you will need to bend it into a circle about 20 cm in diameter. Use the tape to hold it in place.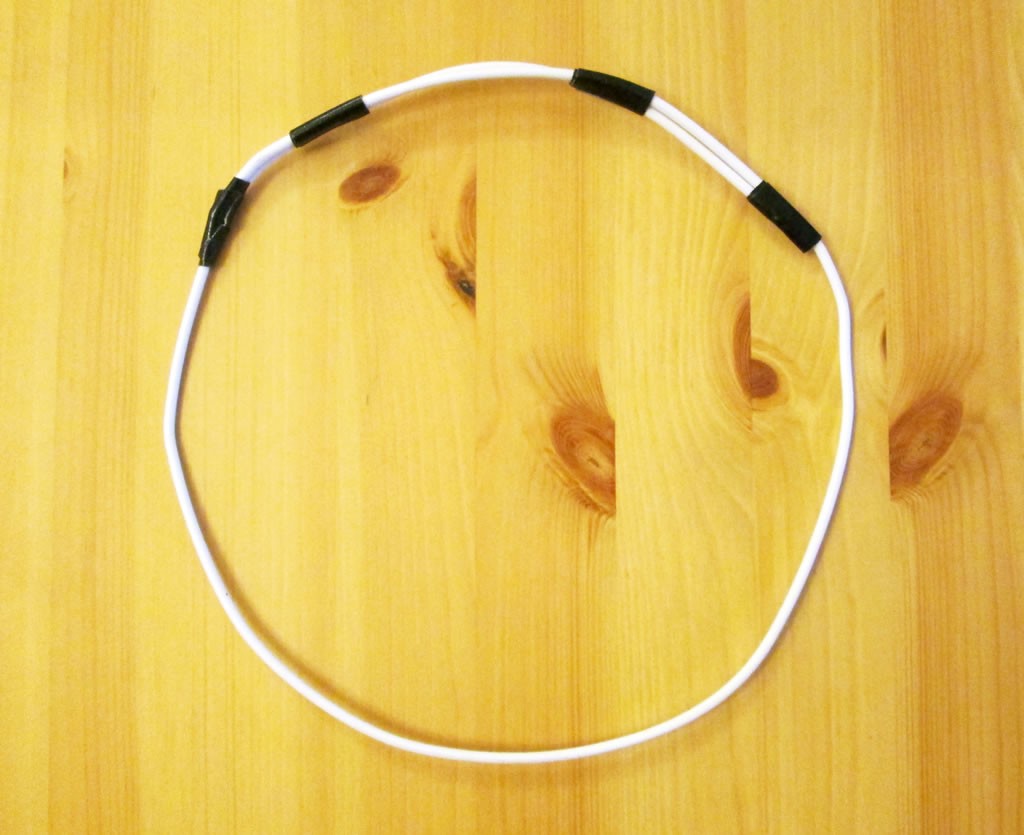 If you are using a coat hanger, you will need to untwist it and cut the hook off. If you don't have wire cutters, keep bending it back and forth until the wire snaps. It might take a little while but it will happen!
2. Cut your ribbon into lengths of about 10 cm. If you are using burlap fabric instead of ribbon, cut it into strips approximately 10 cm x 2 cm.
3. Starting with the burlap, tie the strips onto the wire. Space them out evenly. I tied mine in clusters of 3 with a single one in between.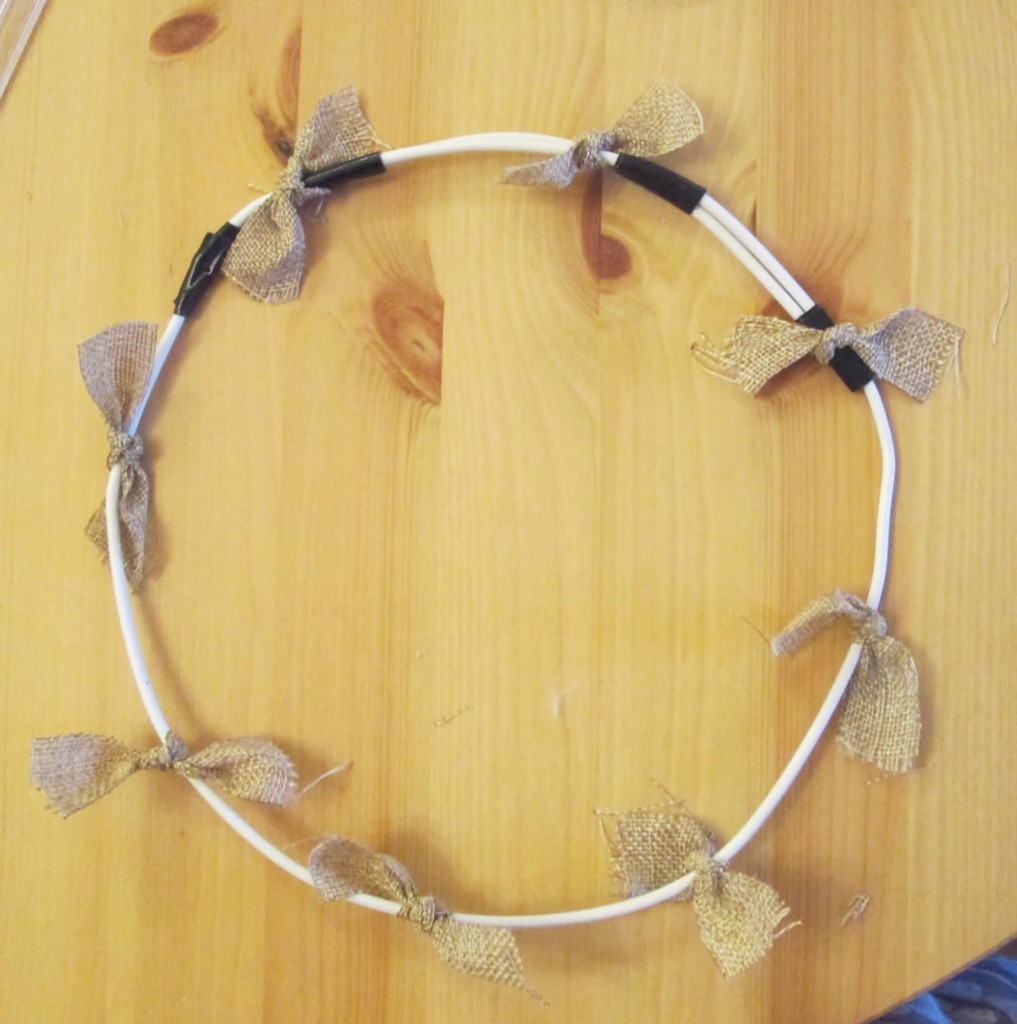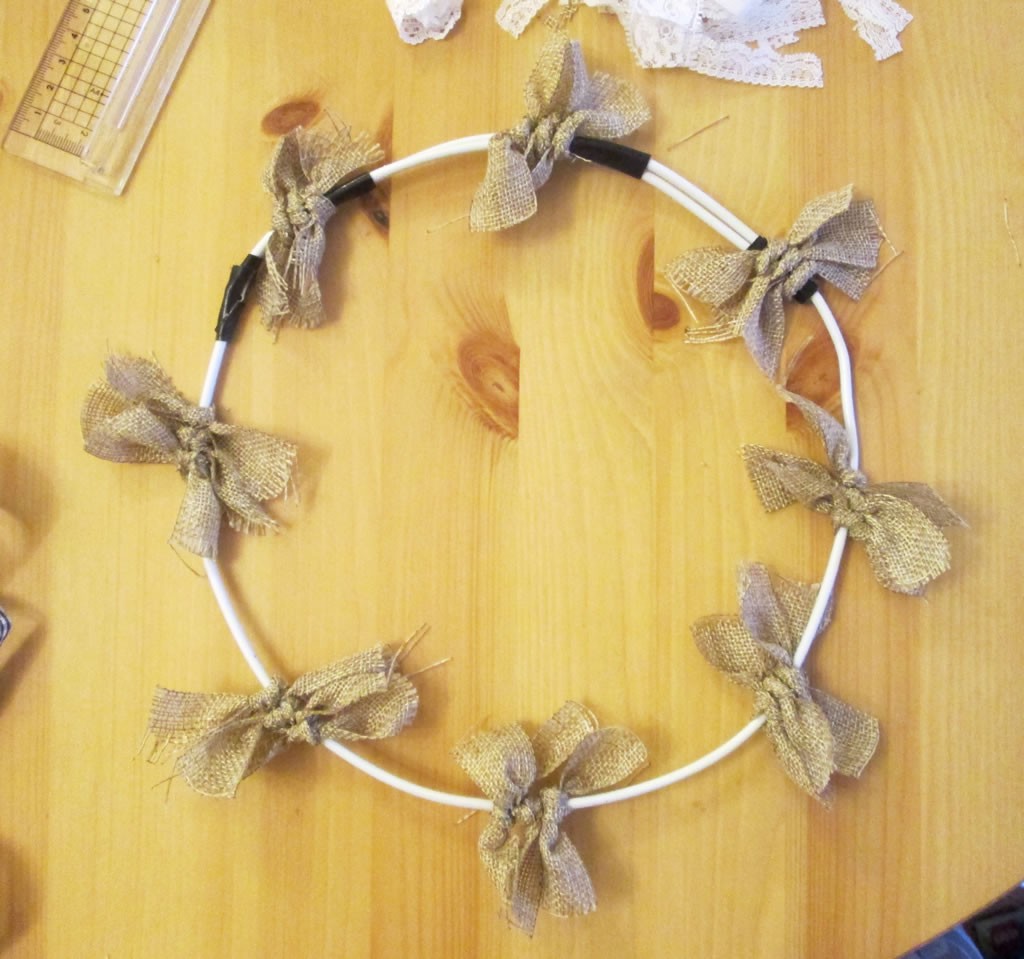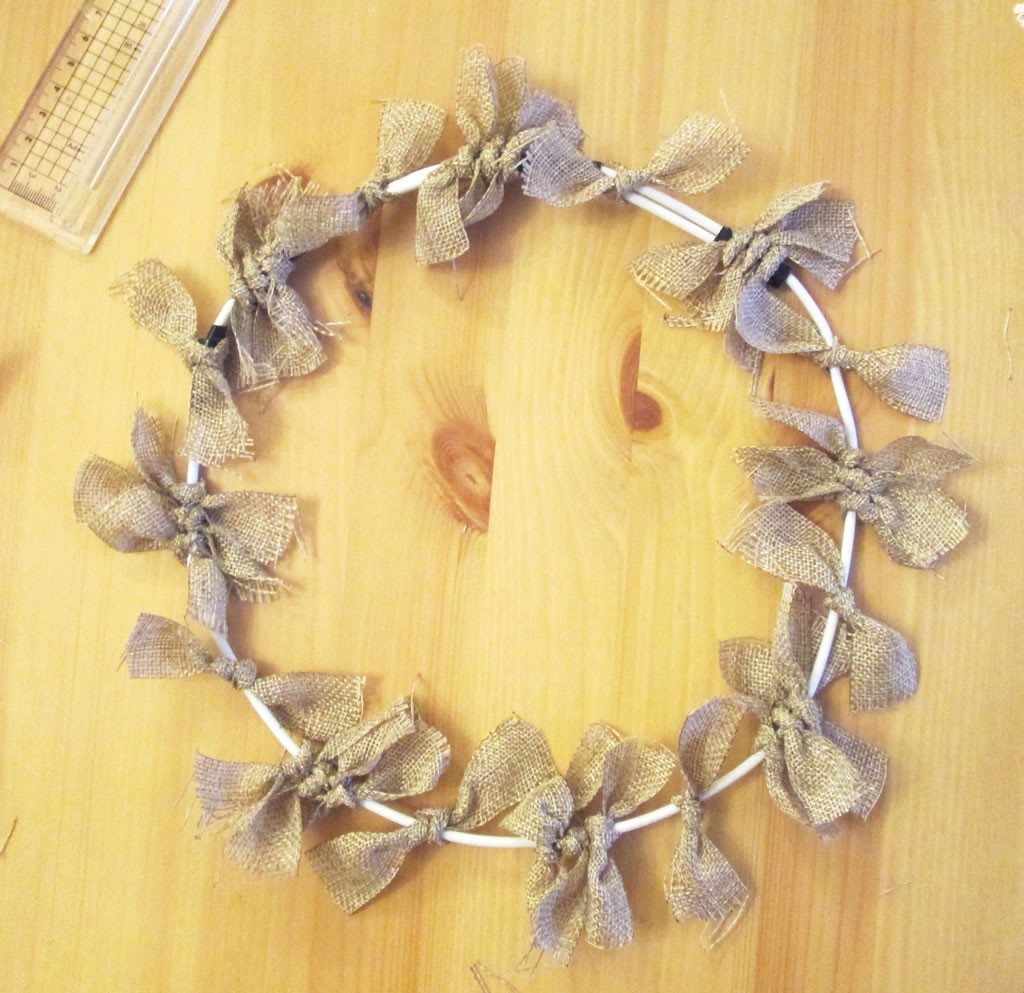 4. Then start to fill the spaces in with lace.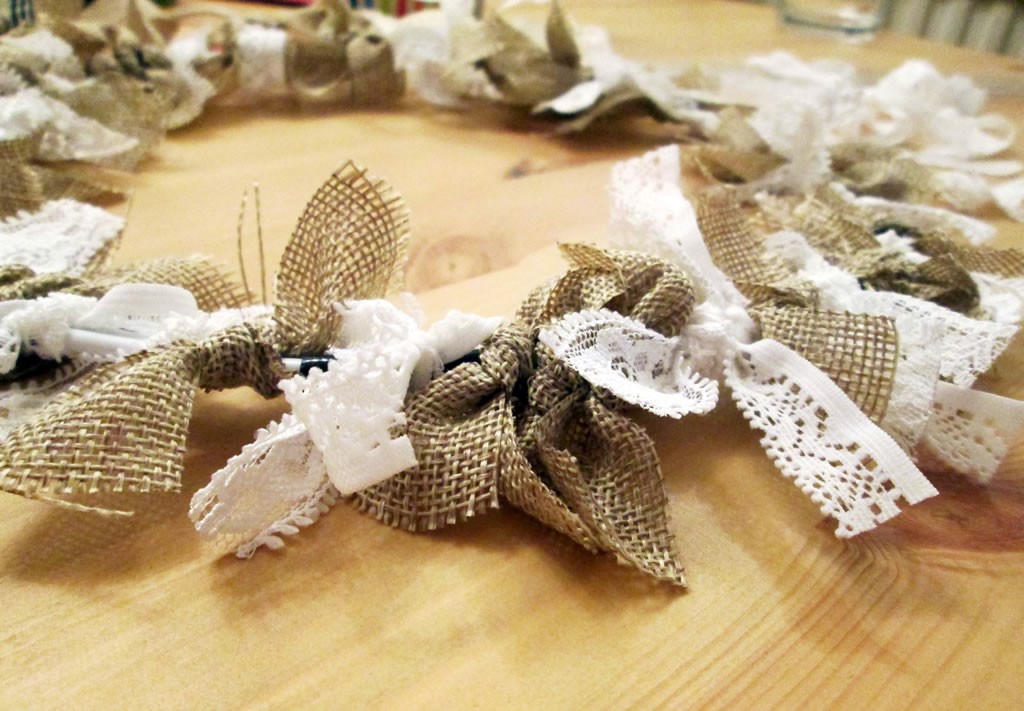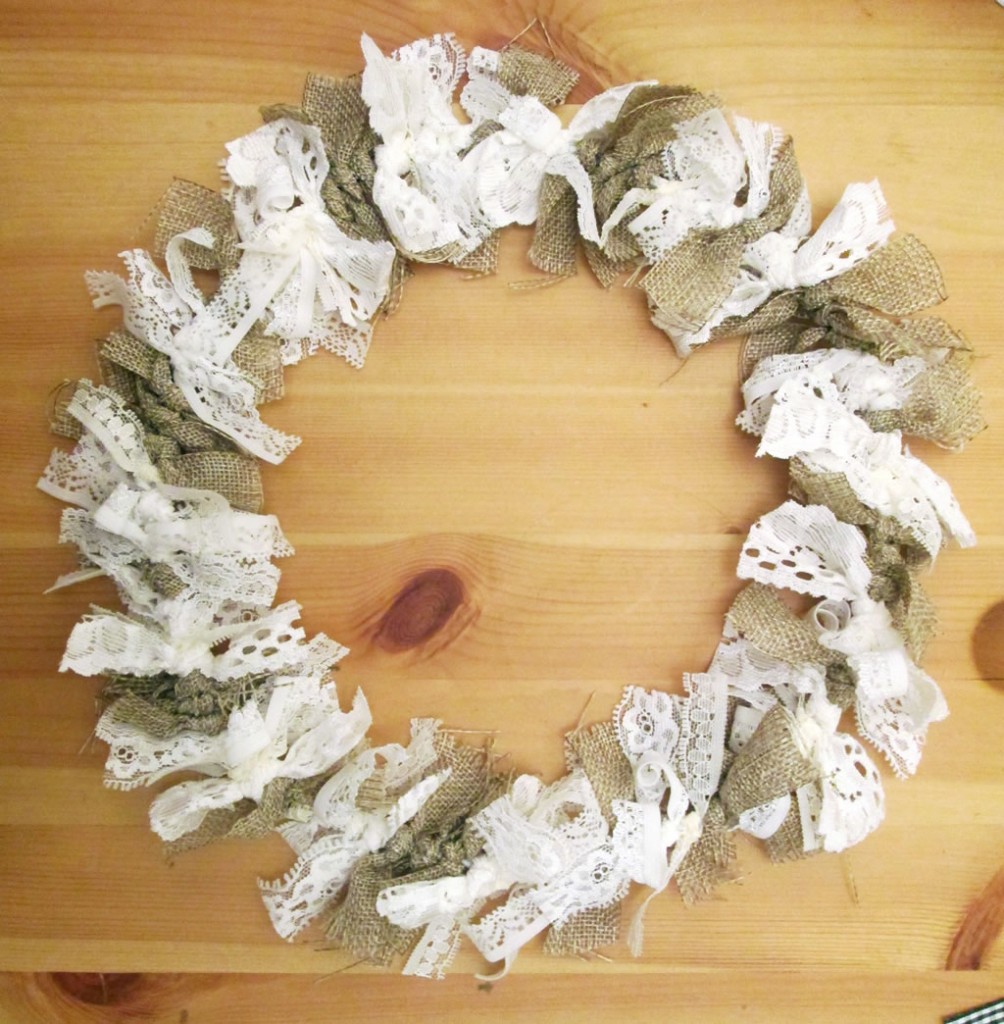 5. Tie on some lengths of gingham ribbon at regular intervals.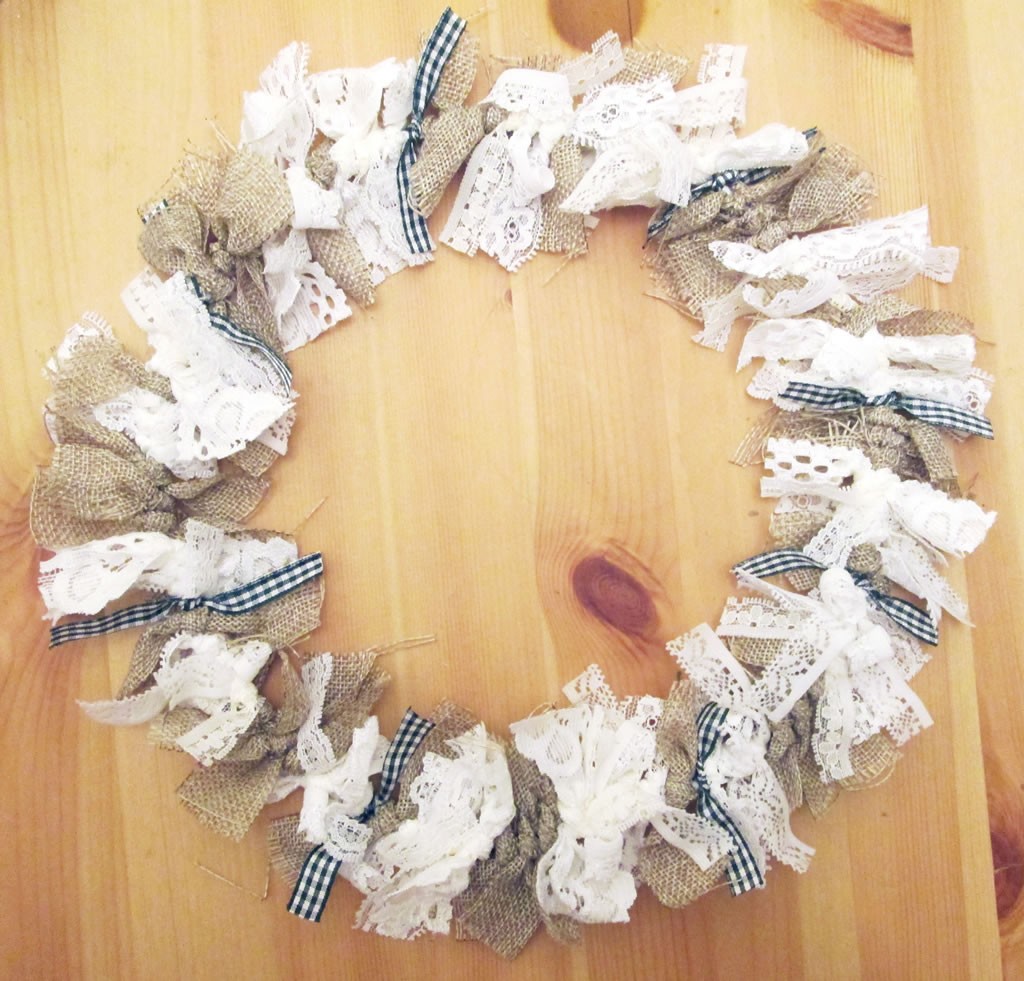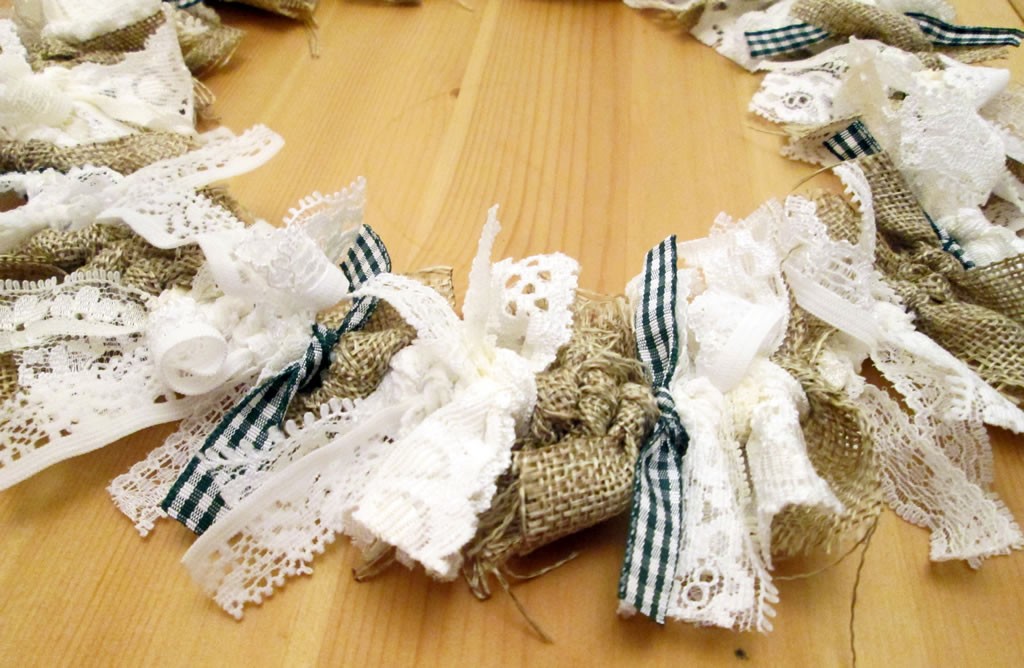 That's all there is to it! It's very easy, see?
Obviously with a diameter of 20 cm it is quite a small wreath. You could make a bigger one but you will need more stuff to tie onto it.
You might also like to take a look at these wreath tutorials:
Autumn Wreath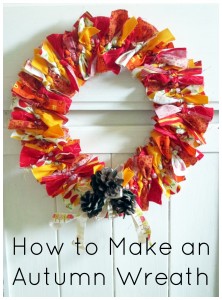 Spring Wreath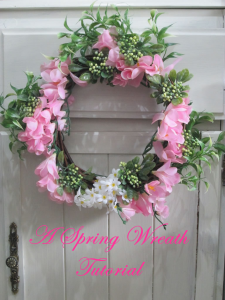 Dried Fruit Wreath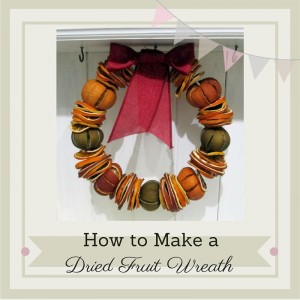 Burlap Wreath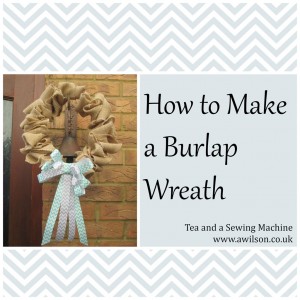 Summer Wreath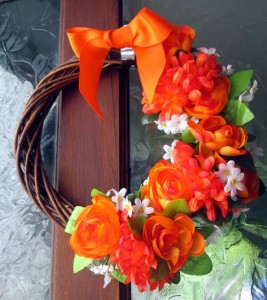 Christmas Wreath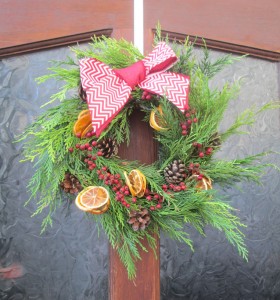 This post contains affiliate links.