A Guide to Sewing Machine Feet
The first sewing machine I had was a Singer that dated from about 1970. It had one foot and 2 stitch options.
Now I have a Silver 8000e
, which even as a fairly basic machine can do dozens of different stitches. It also came with half a dozen presser feet.
As wonderful as they are, modern sewing machines can leave a person feeling confused and overwhelmed, especially if that person is new to sewing or if that person has previously used a machine like my old Singer.
When I wrote a guide to sewing machine needles a few weeks ago, I had a comment from somebody asking if I would write something similar about sewing machine feet. She had a lovely new sewing machine but was put off even getting it out of the box because the number of feet the machine came with.
If you can identify with this, then this guide is for you!
It's not an exhaustive list.
It's simply based on what I use as somebody who sews a lot. I've also included sewing machine feet that I might use if I had them, and ones that I either don't or wouldn't.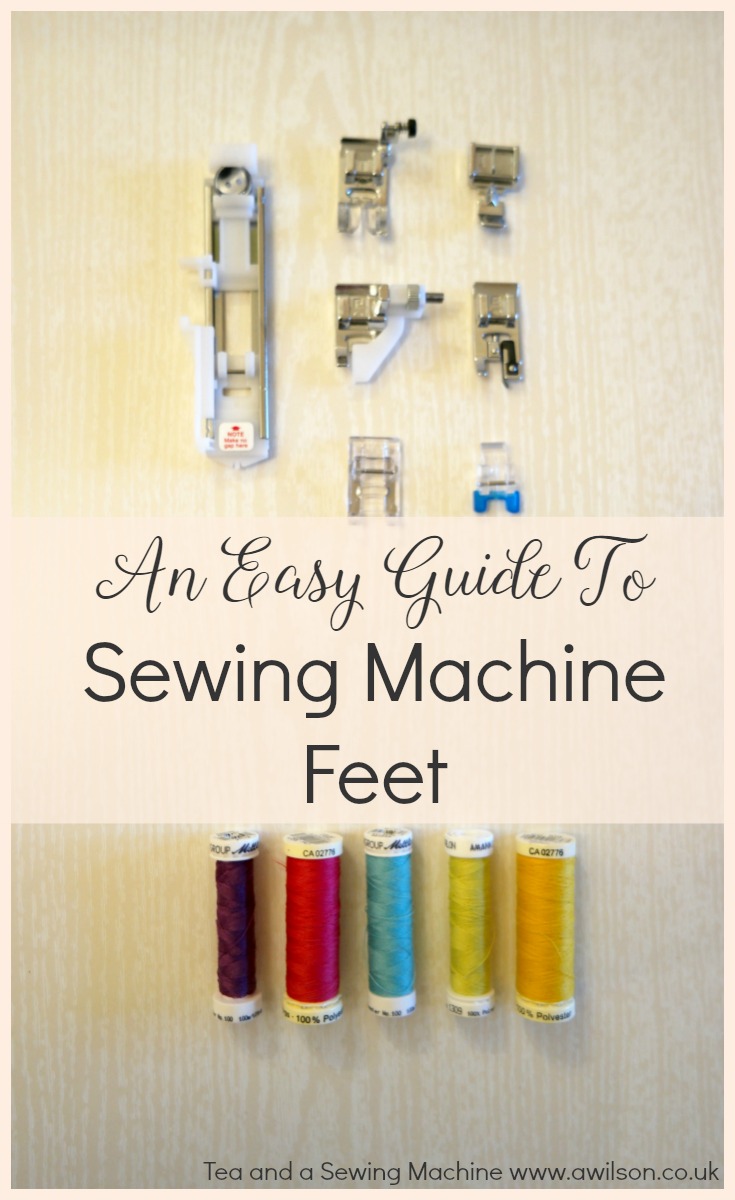 Sewing Machine Feet I Use Regularly
Regular Foot
It looks like this.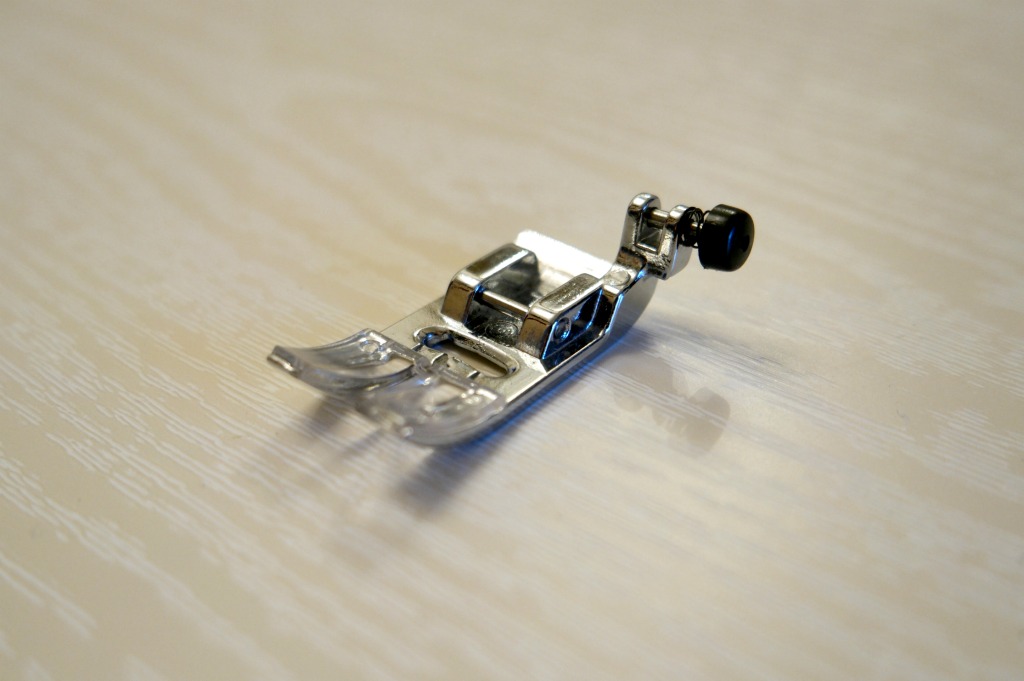 Obviously this is the one you're going to use most often.
Embroidery Foot
The embroidery foot is very similar to the regular foot. The main difference is that the front part is made from clear plastic instead of metal and there's an open bit at the front. This enables you to see more of what you are sewing, which is useful if you are doing machine embroidery.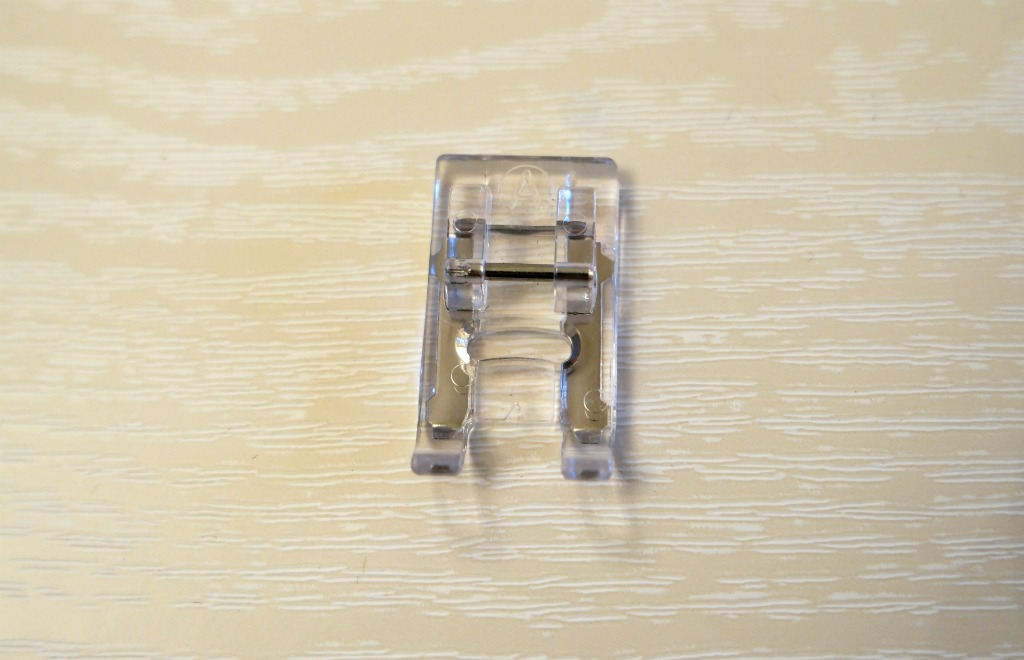 It's also a good stand in for your regular foot if you happen to have misplaced it. Thankfully my regular presser foot turned up eventually!
Zip Foot
A zip foot makes sewing zips a whole lot easier. Some zip feet will only let you sew on the right or left side. The one I have is double sided, so I can use it to sew on the left or right. I just have to clip the other side of the foot onto the machine.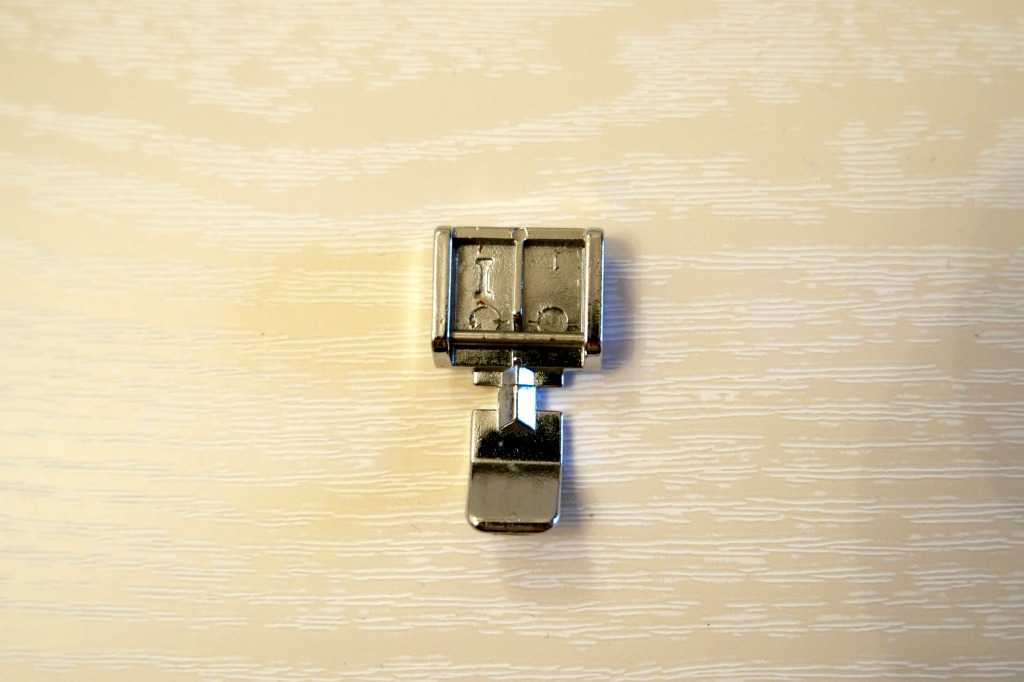 If you're buying a zip foot, it's probably best to get a double sided one, although they do cost a bit more. If you get a left or right zip foot, you may well find yourself buying the other one as well as being able to switch sides is useful, so you probably won't save anything in the long run.
Zip feet are not just useful for zips! They are designed to get close to the zip, which makes them good for sewing anything that is difficult to get close to with a normal foot. They are especially useful for sewing piping.
Overcasting Foot
Overcasting offers an option to finish raw edges if you don't have an overlocker. I don't use it that often, usually just on fabric that frays badly.
The foot has a little bit that sticks out, which you align with the edge of the fabric. Then the needle jumps either side of the little metal bit in the middle when the overcasting stitch is selected.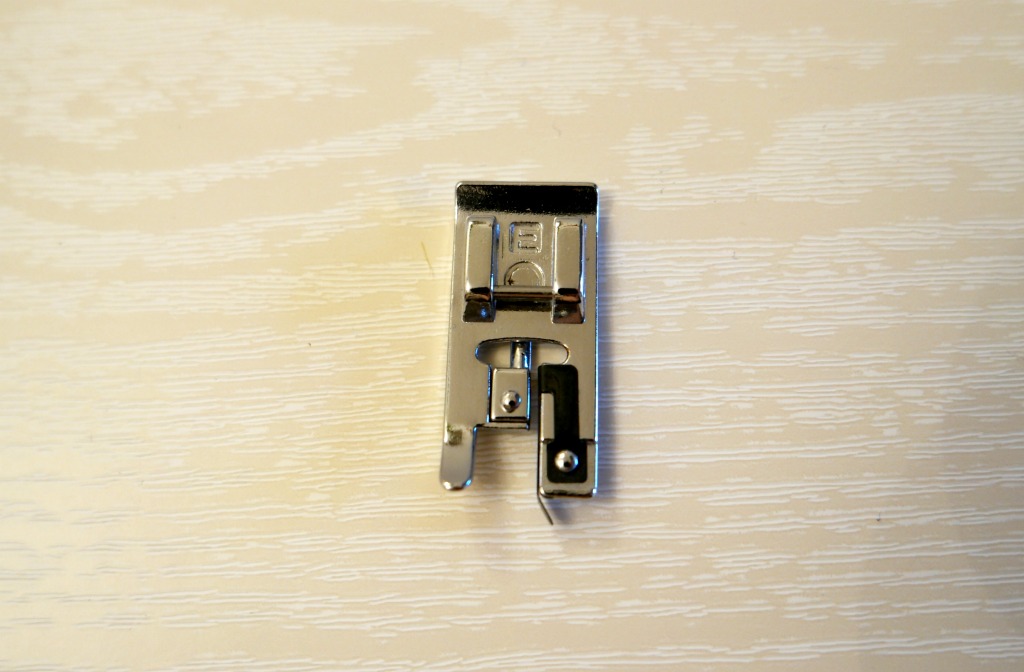 Buttonhole Foot
I think a lot of people are most scared by their buttonhole foot. I actually find it very useful! The one I have has a space at the back for the button to ensure that you make the hole the right size.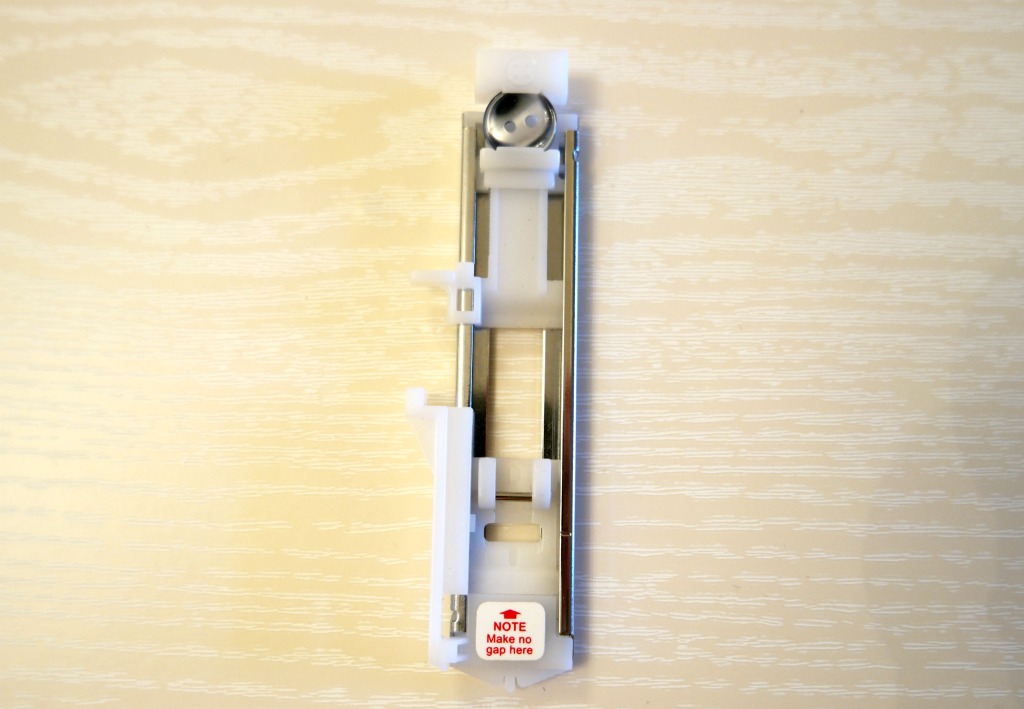 If you're intimidated by your buttonhole foot, the best thing to do is to check the instructions for using it in your sewing machine's manual, then practise on scrap bits of fabric. I always do this first because I can never remember where the buttonhole will start in relation to the foot, so I have to check so that I know where to line it up.
Other Presser Feet That Might Be Useful
Rolled Hem Foot
Trying to do a rolled hem without one is very fiddly, especially on a curved hem. I usually give up and use bias binding instead!
Free Motion Foot
This is a good one if you do a lot of machine embroidery. You can lower the feed dogs and pull the fabric in any direction, without sewing over your fingers.
Feet I Don't Ever Use/ Wouldn't Use If I Had Them
Generally I wouldn't use these feet because I don't do the things the feet are for, or I'd just use a different foot or a different technique.
Blind Hem Foot
I've never needed to sew a blind hem!
Button Foot
I prefer to sew buttons on by hand as I can wrap the thread around the stitches between the button and the fabric, making the button stand away from the fabric, so easier to get through the buttonhole. It might be useful if you sew lots of buttons onto things for decoration.
Bias Binding Foot
I actually didn't know there was such a thing until I did some research for this post!
Braiding Foot
This enables you to sew cord or braid to your project. The cord passes through the middle of the foot. I can imagine this being useful if you do a lot of this kind of thing.
Pintuck Foot
I don't plan on sewing anything with pintucks anytime soon! It looks very fiddly. If I was however, I would probably use a foot because it's probably even more fiddly without one.
Fringe Foot
Ruffle Foot
I don't ever sew fringes or ruffles!
Walking Foot
I think quilters find these useful as it gives more control when you're sewing several layers of different fabric. I only do small scale quilting!
If you can imagine a foot for something, there's probably one out there! Whether you need a particular foot depends on what kind of sewing you do a lot of.
If you are overwhelmed because your fancy sewing machine has 27 different feet, I'd start with the regular foot, then identify another 3-5 feet that you might want to keep in the cubby of your sewing machine. The others could live with the rest of your sewing stuff until you need them.
Which sewing machine feet do you use a lot? Share it in the comments!