Woven Wheel Stitch
One of the lovely things about embroidering by hand is that you can get all sorts of different textures that you just can't if you use the sewing machine.
Woven wheel stitch is a raised stitch and it adds a little bit of a 3D effect to your embroidery. Kind of like French knots, except that they are bigger. You can make them as big or as small as you like, depending on what you need!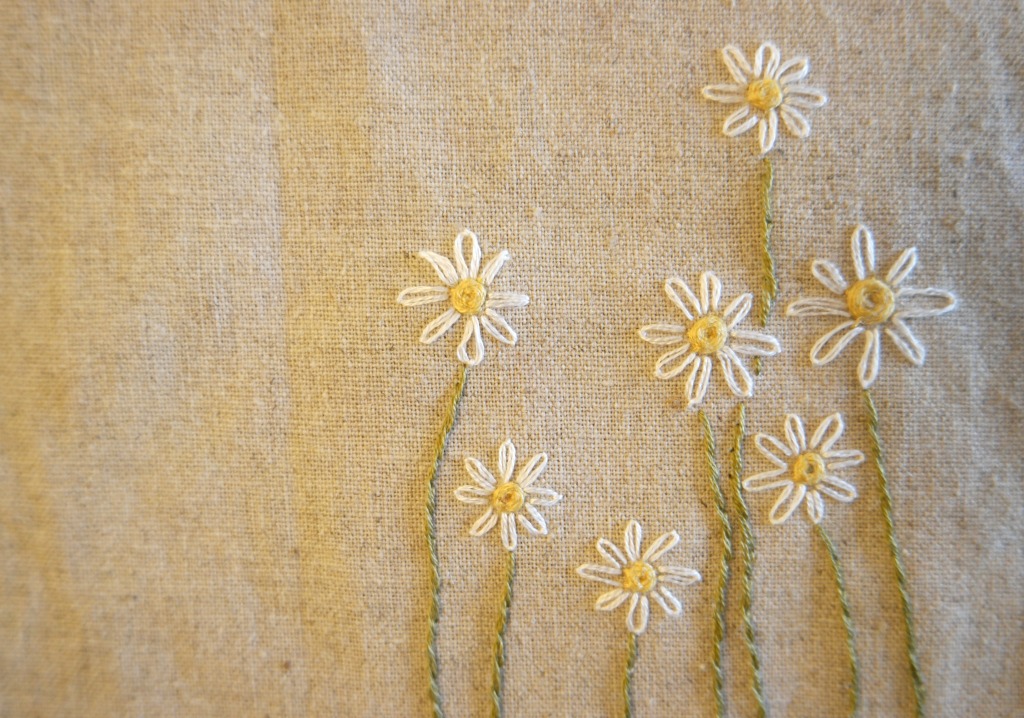 They are useful for making flower centres (I used them for the centre of these daisies), or you can use them as flowers on their own. I've used woven wheel stitch for the poppies on this piece of embroidery that I'm currently working on!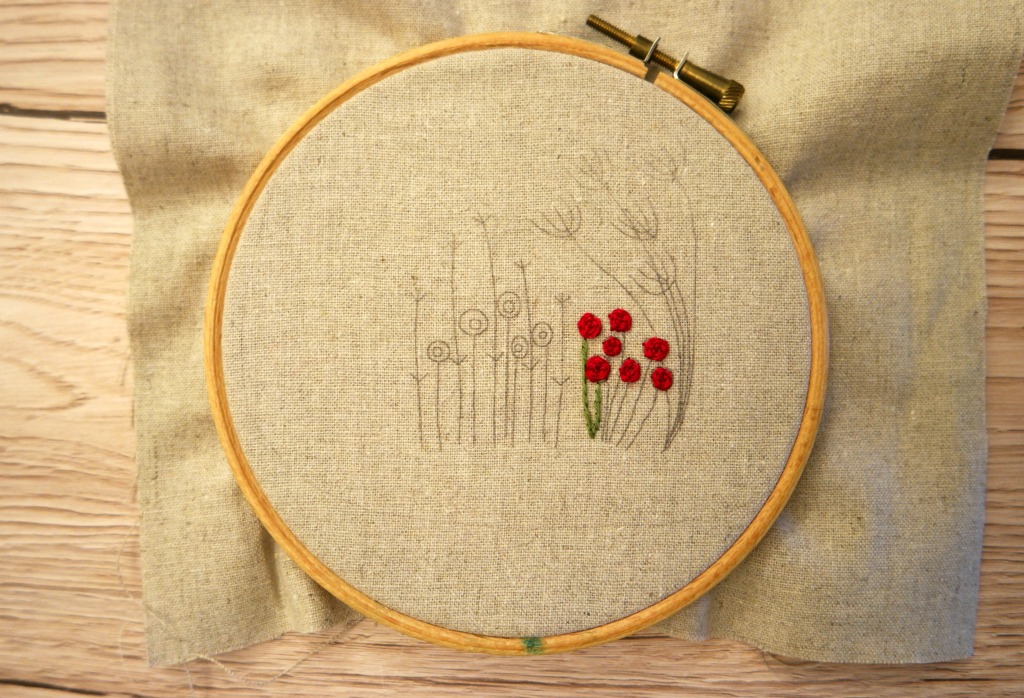 They can also be used as eyes, buttons, in fact anything where you might want a little raised circle!
It's easy and it's fun to do, although it does take a bit more time than some of the other stitches.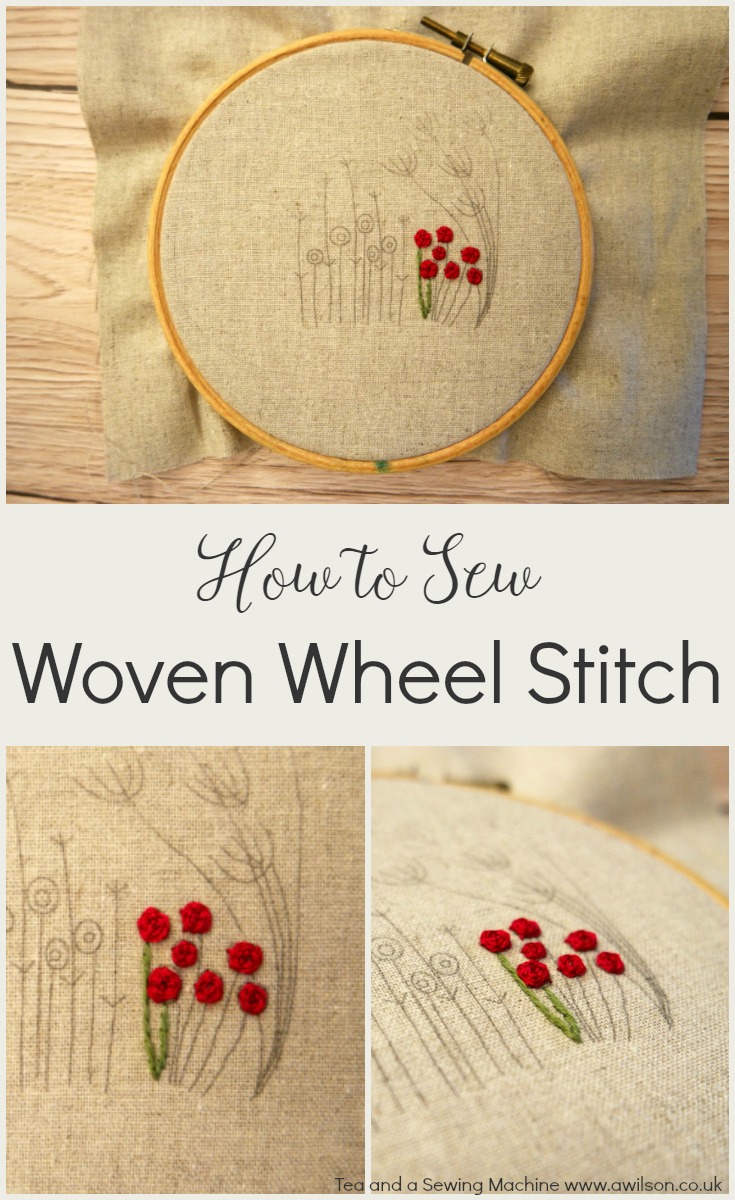 How to Sew Woven Wheel Stitch
1. Decide roughly how big you would like the wheel to be. You could draw a circle using a template, or just mark it with a pencil.
2. Bring the thread up from back to front into the centre of where you want the stitch to be.
3. From the centre, sew 5 stitches going outwards, roughly equal distance apart.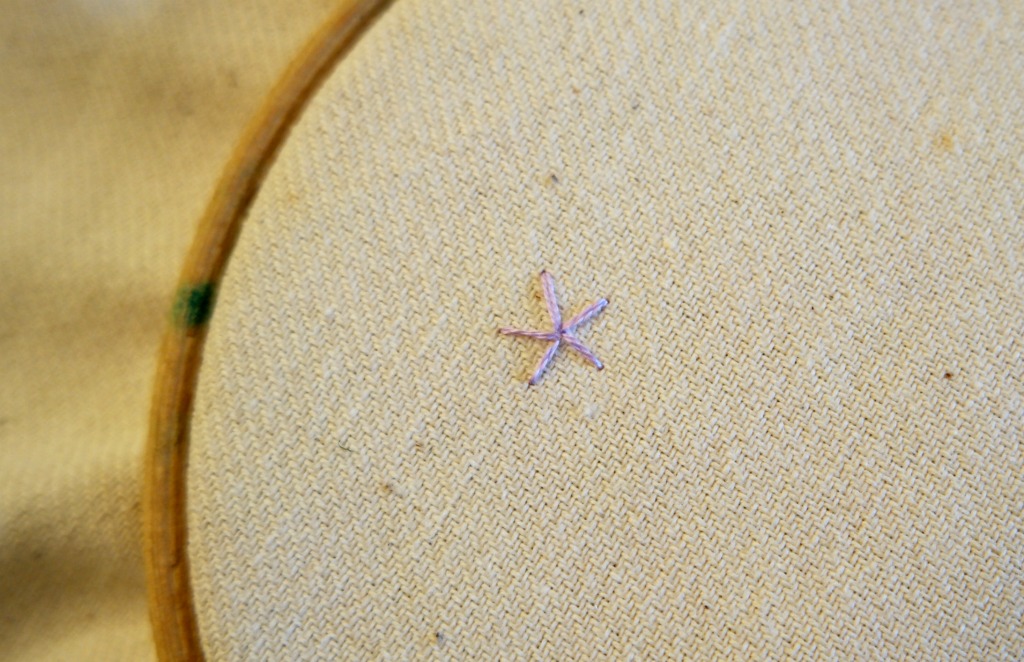 4. Now for the weaving! Bring the thread to the front again, between 2 of the stitches and near the centre.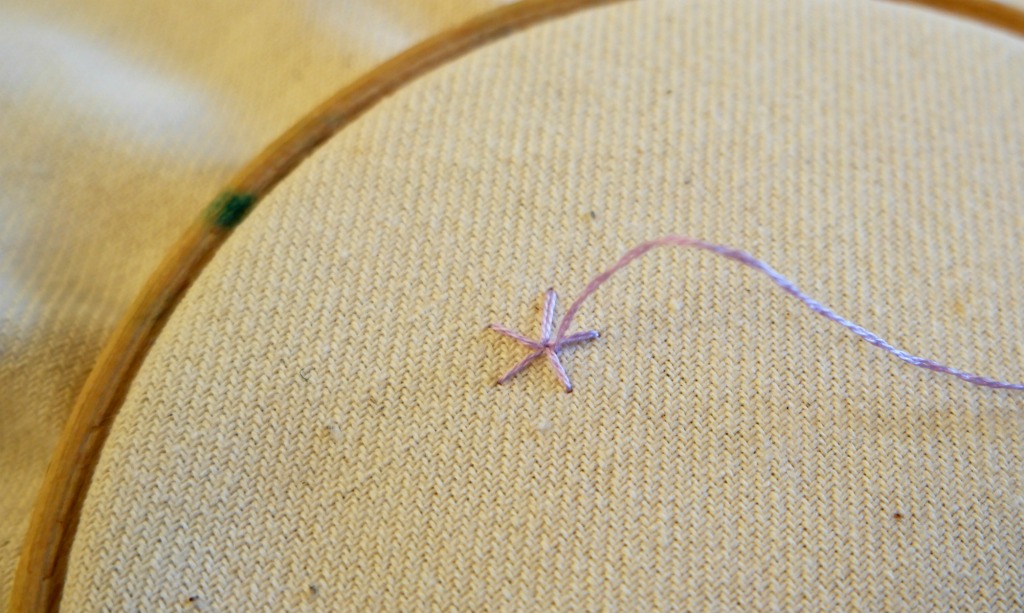 Take the needle over the first stitch, under the next, then over the next.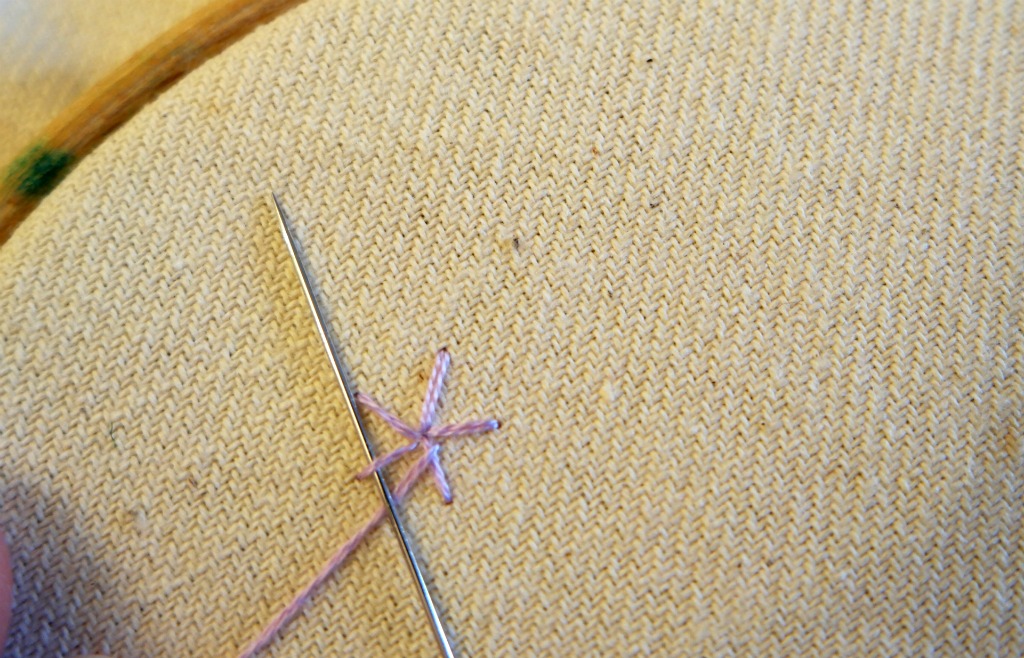 Keep going like this until you have filled up the stitches.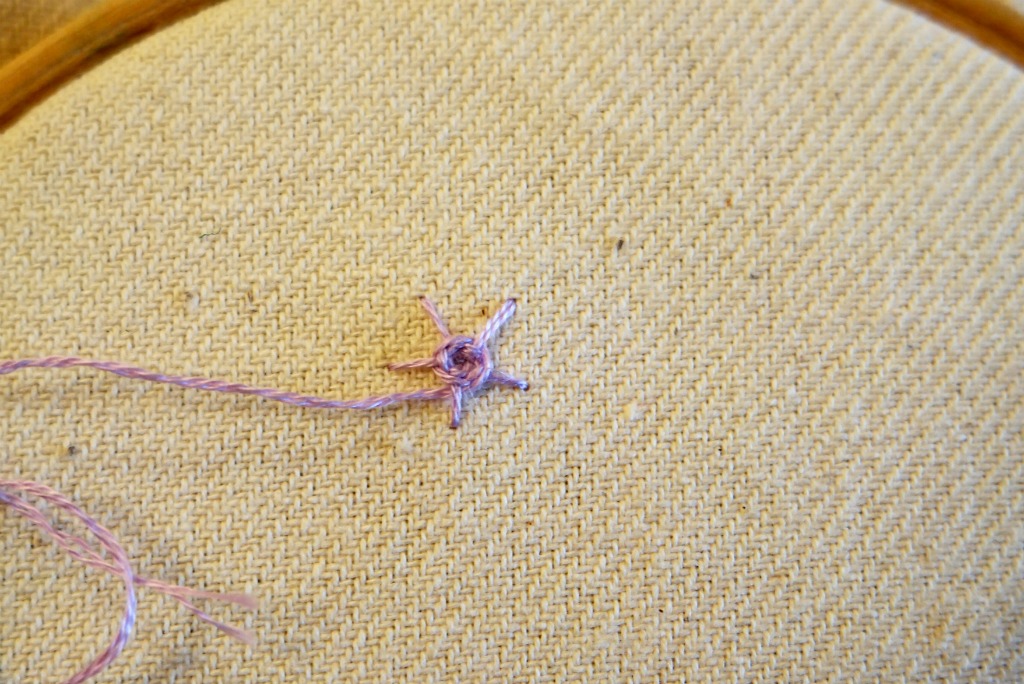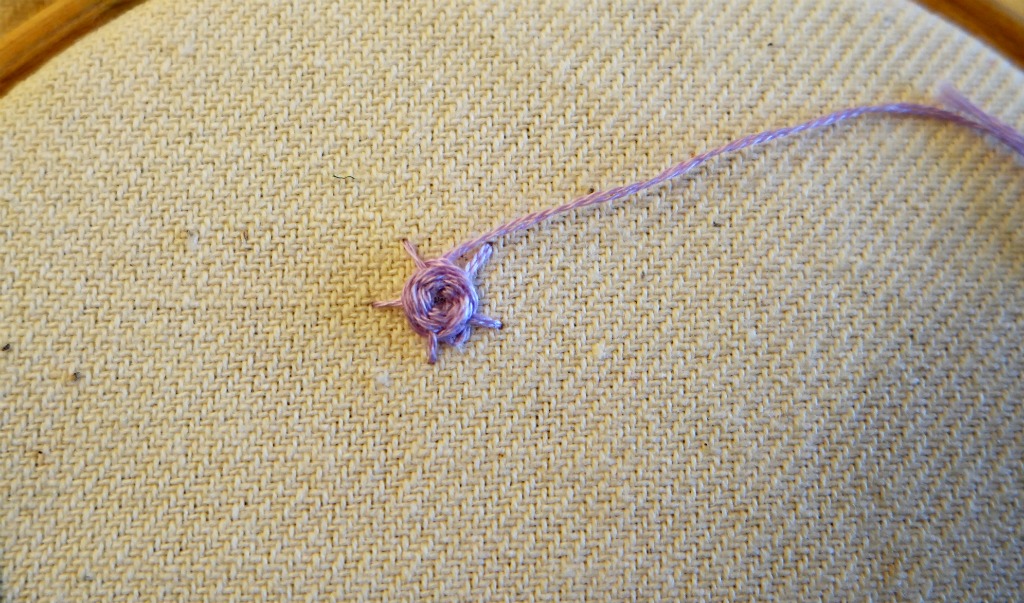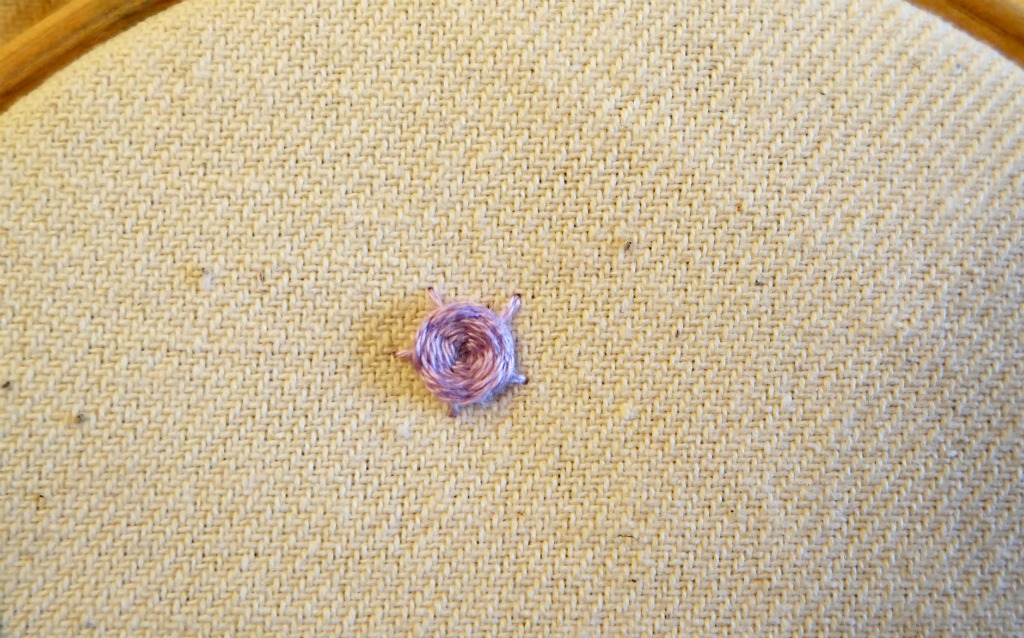 5. Take the needle through to the wrong side and tie it off.
If you want to make a larger woven wheel stitch, you can increase the number of stitches in step 3. It will need to be an odd number though.
If you like this tutorial, you might also like this one showing how to sew lazy daisies.
And if you would like 2 free embroidery designs to use however you like, you can download them here.
If you're wondering how to transfer designs to fabric, I have a post about doing that using your printer here.
These are affiliate links for embroidery stuff on Hobbycraft.
Linking up here.