Everything feels so flat after Christmas. The tree leaves a big space in the front room and I miss the twinkly lights. It's still cold and the days are still so short. Spring feels a long way off.
However there are lots of things we can do to make ourselves feel better! My favourite piece of advice is to buy daffodils every time you buy milk. For me that would mean lots of daffs every couple of days. We get through a lot of milk.
Here is a list of 10 crafty ways to beat the post Christmas blues.
10 Crafty Ways to Beat the Post Christmas Blues.
1. Get outside. This would be my advice for the glums at any t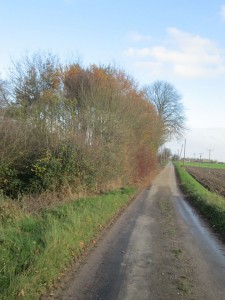 ime of year. Wrap up warm, wear decent shoes or, better still, boots, and get out there. Go for a walk. Look up. Breathe deeply. Take your camera because you never know when inspiration might strike!
I took this picture in December. It's about 10 minutes walk from my house. I love this road so much i've actually planned a project using the colours in the photo. More about that another time!
This works even better if you can also take with you a small child in a pushchair or a dog.
2. Sort out your craft supplies. You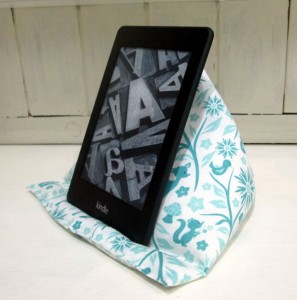 never know what treasures you might find!
The fabric I used to make this kindle pillow was buried in my fabric pile and I'd forgotten all about it! You can read how to make this here.
3. Make something for charity. Dress a Girl Around the World is an organisation that kits out little girls in the developing world with dresses and boys with shorts. More details can be found here.
4. Dig out your unfinished projects and resolve to finish them. If you know you won't, unpick them, unravel them, take them apart. Then add the bits to your craft supplies so that you can use them for something else.
5. Try a new craft. Learning to do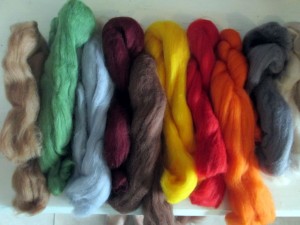 something new is fun! Raid the library for craft books or Google. I can recommend felting if you haven't tried it! You can read about a felted picture I made back in the autumn here.
6. Plan a big project. Planning projects can be almost as fun as making them! Perhaps a
quilt or a dress for a special occasion. This is an evening dress I made when I was pregnant with Boy 4. I spent ages planning how I was going to make it!
7. Make something for the house. It's harder to miss the Christmas tree when you have some beautiful new cushions or a snuggly throw!
8. Make something for yourself.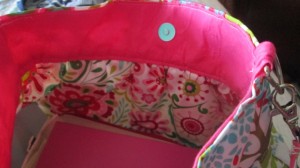 Last year I made my Tardis bag, so called because it seemed so much bigger on the inside! You can read about it here.
Or you could make something to wear. Choose gorgeous fabric  and make something over the top. Who cares if you only wear it for the school run?
9. Make some pretty storage for Christmas presents that don't have homes yet. It can be hard finding room for stuff  sometimes. This is especially true if you have kids. Last year I made some drawstring bags and put some hooks up in the playroom. Almost instant tidiness!
10. Make a new wreath for the door. Hanging a wreath on your door is something here in the UK that we only tend to do at Christmas. But why not do what  our American friends do and have one up all year round?
You can read about the wreath I made last spring here.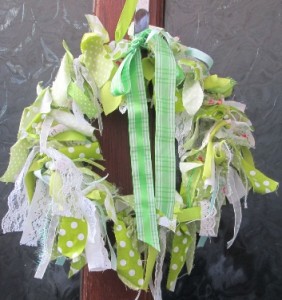 I also have instructions for other wreaths. They're for the wrong seasons but they could be adapted for winter or spring. I've got plans to make a new one in a couple of weeks!
A Summer Door Wreath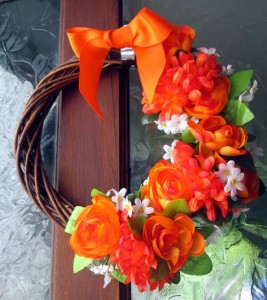 How to Make an Autumn Wreath
So don't be glum, get crafting! And before we know it, spring will be here. 🙂