Blue and White Dress Without a Pattern
Being able to make clothes for yourself is one of the best things about being able to sew.
So many times have I wandered round the shops, not seen anything I've liked, or I've liked the colour but the style makes me look fat, or the style is nice but the colour is awful.
It's also happened that I've been to things, or just out, and seen other people wearing the exact same thing as me!
When you make your clothes yourself, that's much less likely to happen!
Even if you use a commercial pattern, there's still lots of choice. It's also possible to customise patterns, and when it comes to fabric, there's a mind boggling array of types of fabric, colours and prints.
If you're feeling particularly adventurous, it's even possible to make clothes without using a pattern. Then the only limit is your imagination! I wrote a post about this which you can read here.
To be honest, things don't always work out the way I would like. With this dress, I actually don't like the neckline. It's too high. But I think this is part of the process! I can change the neckline. All I need to do is unpick the binding and cut a bit off. What I've learnt here is that sometimes things look different on the dress form than they do on me.
I was happy with the rest of the dress. It's the length I wanted, I like the frill and I love how the buttons compliment the fabric. As the fabric has a bit of a stretch to it, it will be comfortable to wear. My "uniform" at the moment is mostly dresses that I can wear with leggings and a cardi, boots if it's cold and ballet pumps if it's warmer. This fits into my uniform nicely!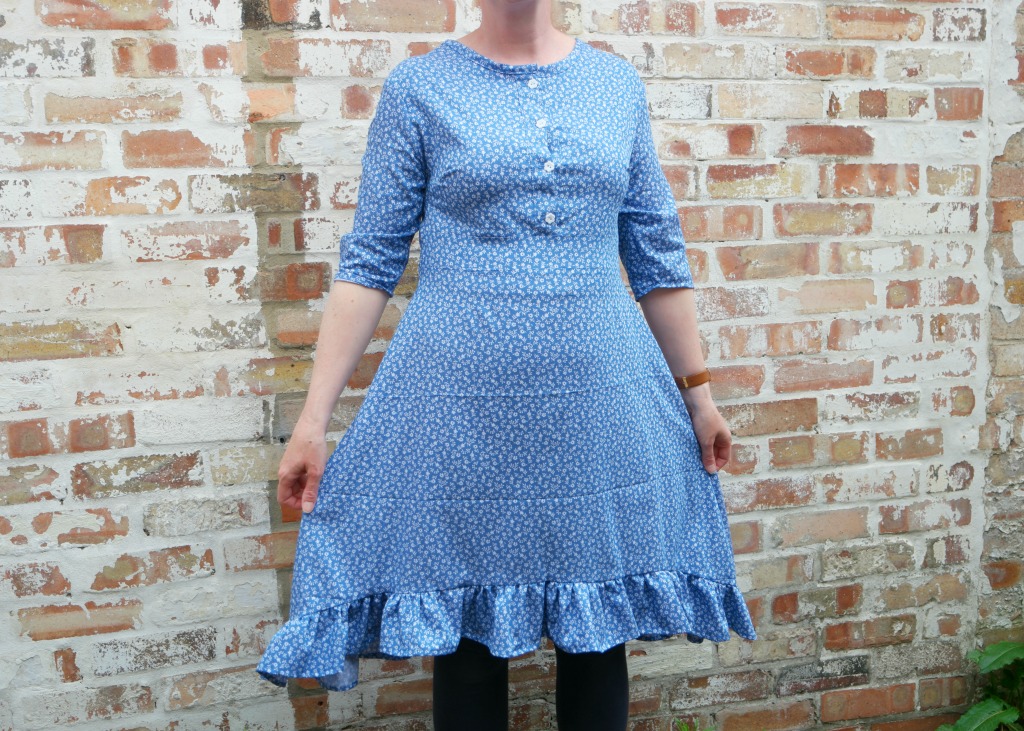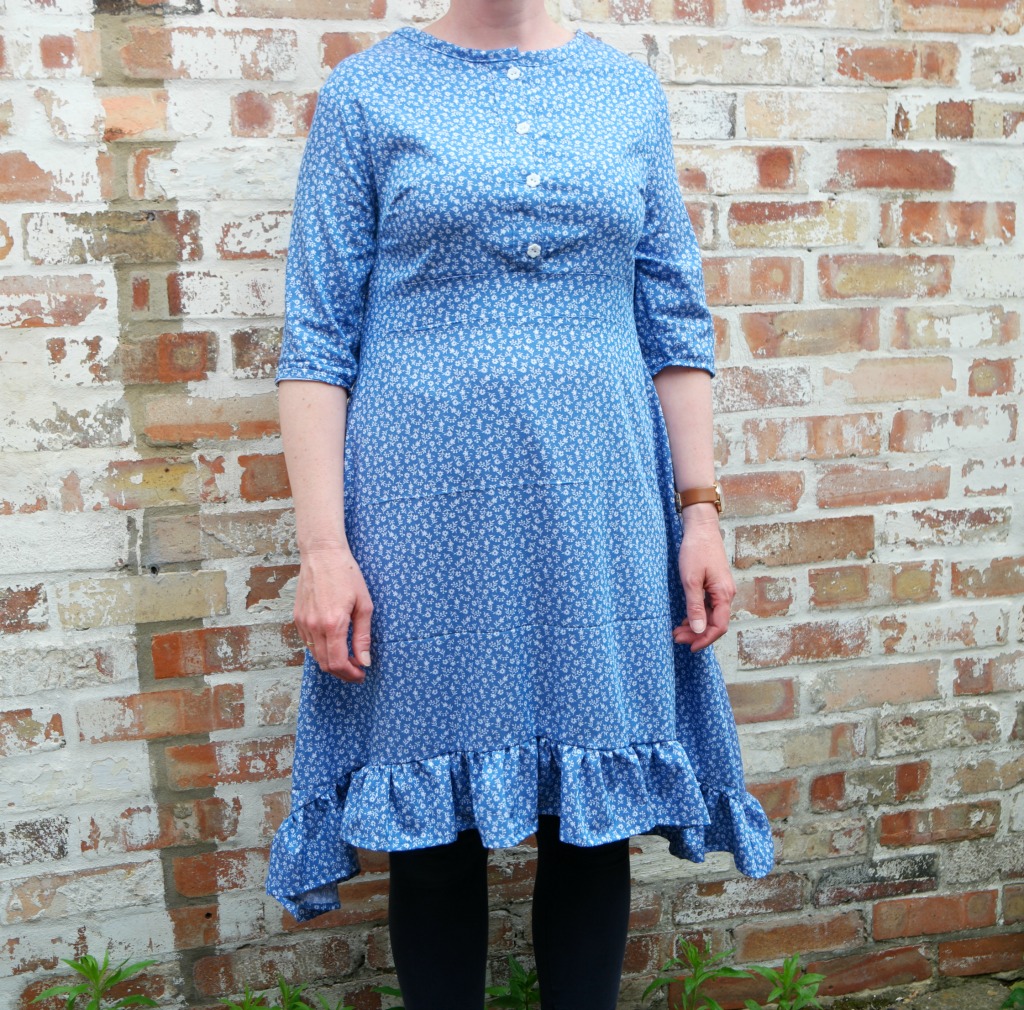 The tutorial for making this dress without a pattern is here on the Minerva Crafts Bloggers' Network.
The dress involves drafting the sleeves and the bodice pieces. The skirt sections are cut straight from the fabric. The front of the dress is assembled first, then the back, then they are joined together at the shoulders. Next the sleeves are sewn in, then lastly the side and sleeve seams.
This is what I used to make it. These are affiliate links.
Happy sewing!