A Pretty Burlap Bag Tutorial
I love burlap at the moment. There's something so charming about its rusticness and I love using fabric made from natural fibres.
There are so many beautiful, inspiring things on Pinterest where people have used burlap along with something else to make something amazingly gorgeous. It's often teamed up with lace to make things that are just beautiful, like these hearts.
I recently signed up for the Minerva Crafts Bloggers Network, so for my first post for this, I set myself a challenge to make a beautiful burlap bag out of this funny stuff that gets used for making sacks!
When I was having a poke around on the Minerva Crafts Website, I found this scrim fabric, which is basically like burlap but lighter. It proved to be quite nice to work with. It did fray a bit, as you'd expect, but it wasn't too thick and it held its shape pretty well. If it had proved more difficult, I would have used some fusible interfacing to stabilise it.
I considered prettying up the burlap bag with crocheted trim, but in the end I decided to use this beautiful fabric from the Gutermann Ring a Roses collection. Originally I was going to use this for the lining, but it was so beautiful it needed to be on the outside of the bag, not just on the inside!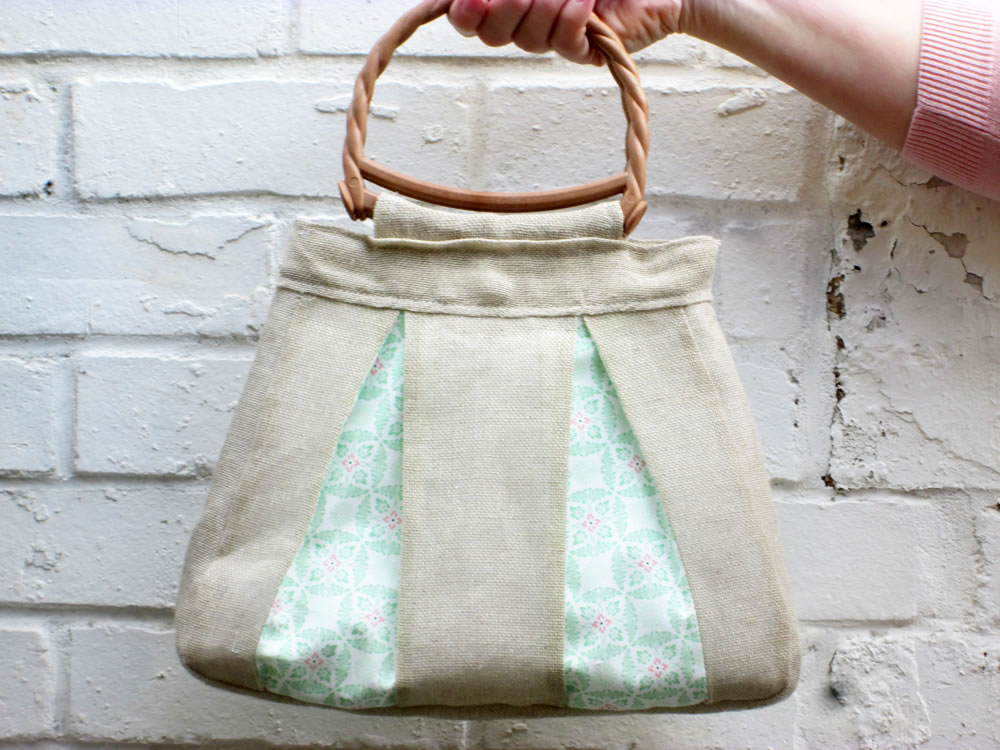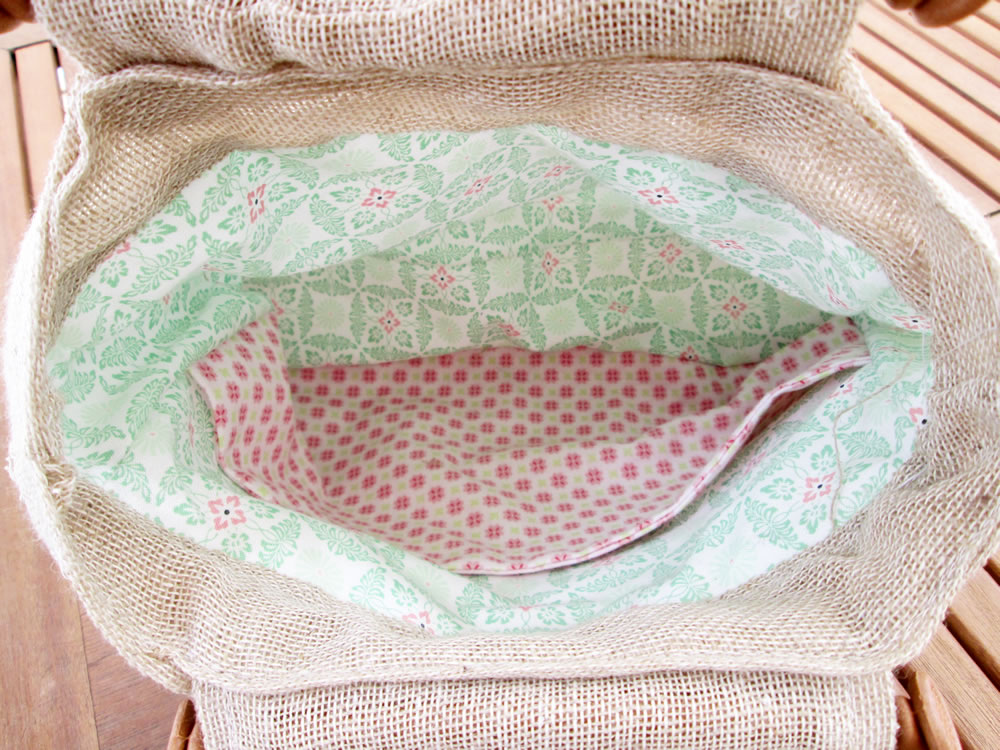 The tutorial for this bag can be found on the Minerva Crafts Bloggers Network. It's written in the same way as the tutorials for Tea and a Sewing Machine, so clear step instructions and plenty of pictures.
If you would like to buy a pattern for the bag, you can do so here.
These are affiliate links for the stuff that I used.
 Scrim Fabric

Gutermann Ring a Roses Summer Loft Kaleidoscope Poplin Quilting Fabric

Gutermann Ring a Roses Summer Loft Ring of Hearts Poplin Quilting Fabric

Twisted Plastic Bag Handles

Linking up here.