How to Take Measurements When Making Clothes
Making clothes is a lot of fun, but we want the things we have made to fit right.
In order to do that, we need to take measurements that are accurate.
This is true whether you are using a pattern, or if you are making something from scratch without one.
It is worth remembering that even if you find shop bought clothes in a certain size fit fairly well, the sizes on the back of a pattern are often totally different!
I have made the mistake myself in the past of assuming that the sizing on the pattern would be the same as for shop bought clothes, made the thing and then found it was too small!
Checking your measurements is probably the most important thing to do before you start making anything. If you're using a pattern, compare them with the size guide on the back.
If you're not using a commercial pattern but you are using a dress form, check that the measurements on your dress form are the same. If there is a significant difference, you might like to read this post about how to adjust a non adjustable dress form.
Once you've taken your measurements, jot them down somewhere so that you have them to refer to when you need them again.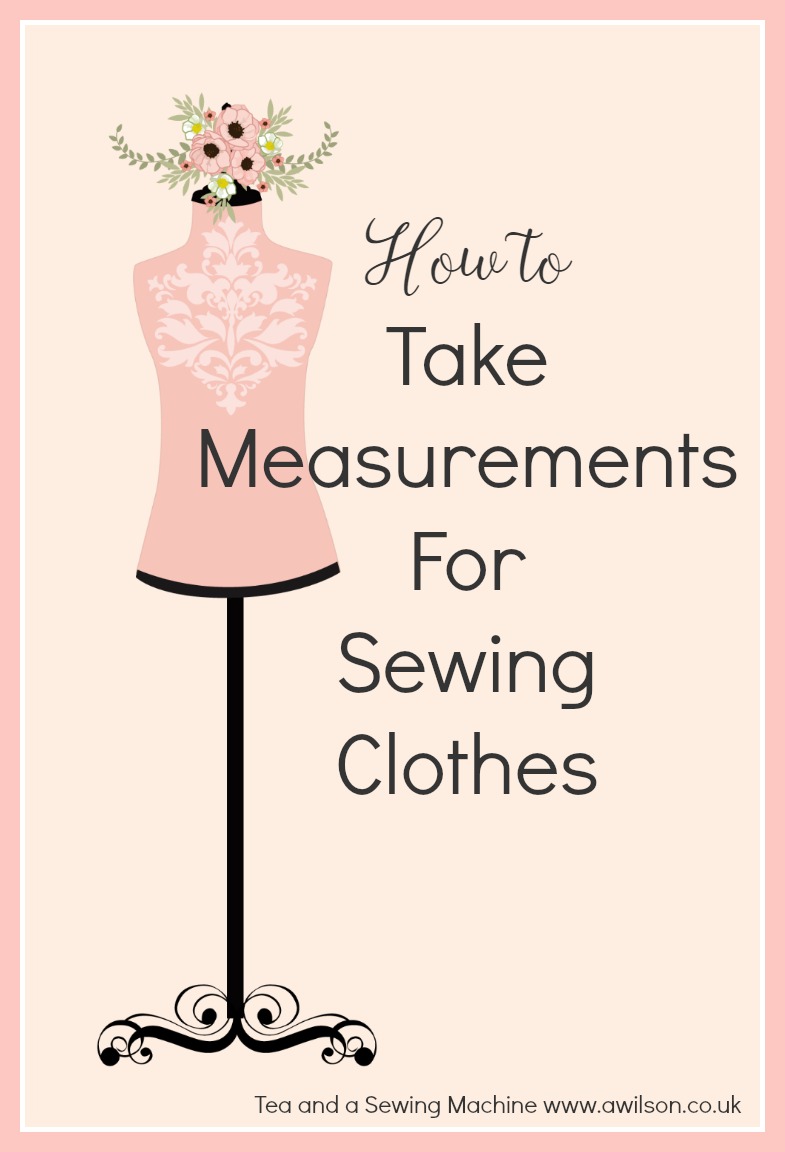 How to Take Your Measurements
Before you Start
You will find it easier if you have somebody to help you. If you don't, consider using a full length mirror so that you can check that the tape is straight when you are measuring.
Don't try to take measurements while you're wearing anything baggy or bulky. Something close fitting like leggings and a vest top is best.
Use a good quality plastic tape measure (affiliate link). The fabric ones sometimes stretch a bit, especially over time.
When measuring from your waist or your hips, dangle the tape measure so that the end of the tape measure is at the bottom. That way you can read your measurements easily.
Don't be tempted to pull the tape measure too tight! You want to be able to breathe and move about, so keep it loose. If your finished garment turns out to be slightly too big, it's easier to make something smaller than it is to make it bigger.
What to Measure
Top Half
From shoulder to shoulder
Across your collarbone
Around your chest under your armpits
Bust
Underneath boob area
Waist (where the tape measure sits comfortably)
Shoulder to armpit
Armpit to waist
Waist to hips
Bottom Half
Hips (at the widest point)
Waist to knee
Waist to ankle
Arms
Around the top of your arm
Around your wrist
Shoulder to elbow
Shoulder to wrist
For making trousers
Inside leg
Around thigh
Around the top of the knee
Around the ankle
If you are making a dress or a skirt and you want the hem to be at a mid calf kind of level, you will need to take this measurement too.
Whether you make clothes using a commercial pattern or without, keeping your measurements handy in a diary or a notebook means that you can refer back to them without having to measure yourself all over again.
PS If you want to sew clothes without using a pattern, you might like my ebook!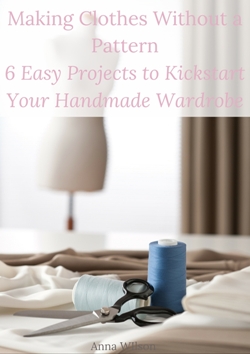 Linking up here.