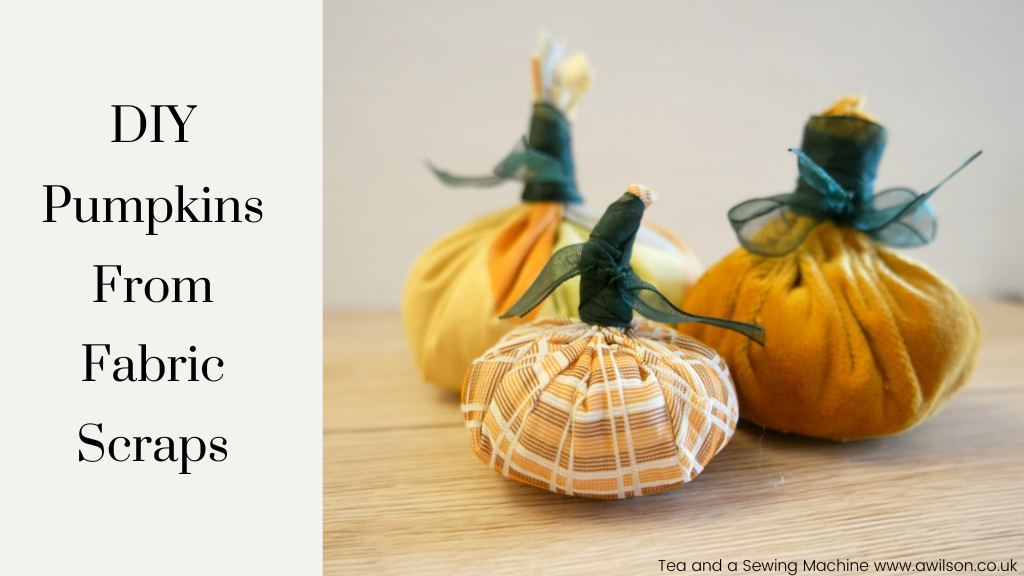 This a repost of a tutorial I wrote several years ago after our first trip to the USA. I kept the pumpkins for a year or two, then I gave them along with these felted pumpkins to an American friend who misses the beautiful Minnesota autumns of her homeland.
How to Make Easy To Sew Pumpkins
You Will Need
Fabric scraps in pumpkin colours, strong thread or sewing thread doubled, a needle, ribbon, rice or barley or nut shells, polyester filling.
Instructions
1. Draw round a bowl onto the wrong side of the fabric. For smaller pumpkins you could use something smaller than a bowl, and for larger pumpkins use something larger. You could use a plate, or for much bigger pumpkins, a bucket.
2. Using strong thread, sew a running stitch along the circle than you've drawn. Don't knot the ends!
3. Pull the thread to gather the stitches. Once you have a bowl shape, put your filling in.
4. Pull the threads some more so that there is a small hole at the the top. Now fill it with something. I used pistachio shells! You could try dried beans or rice.
5. Pull the thread tight and wrap it around the top of the pumpkin a few times. Tie the ends of the thread.
6. If the top is very bulky, trim some of the bulk away. Then wrap ribbon around it tightly to make a stalk. Tie the ribbon tightly.