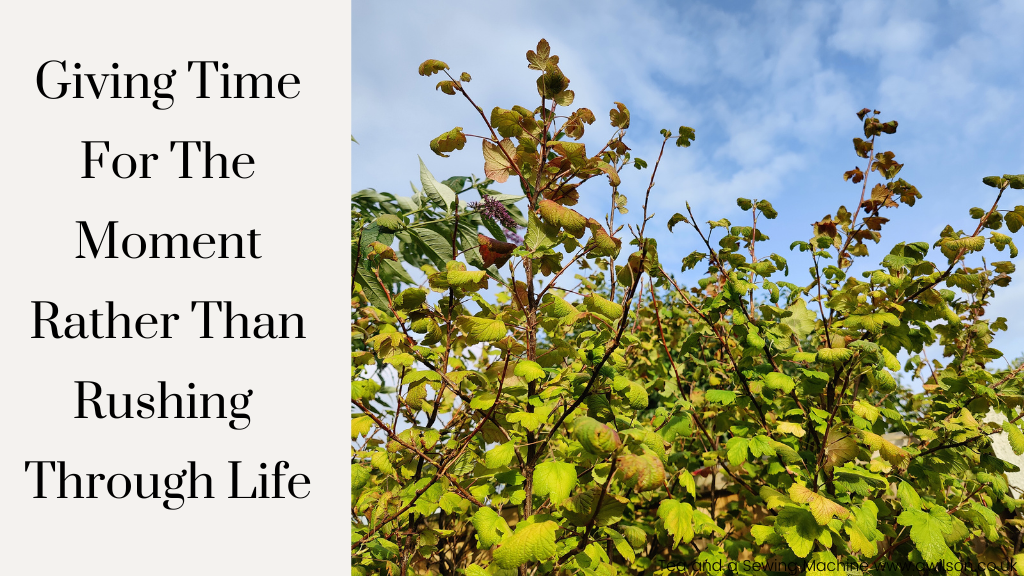 A little while ago, I was scrolling through Instagram when something caught my eye. It was a video of a lady making a flower arrangement. It was beautiful, with seasonal flowers and foliage, and was both rustic and sculptural.
When I read her post, it was one of those moments when a chord chimed in my soul. She said that if she saw one more post telling her to buy plastic pumpkins, her head would explode. It was early September, and she said she wanted to enjoy the last of the flowers, the berries and the sunshine. She didn't want to be rushing forwards into the next season.
So often I feel like this myself. I think lots of us do. It's why, in our English way, we sigh and roll our eyes when we see Christmas stuff appearing in the shops at the end of September. There's no harm in getting the odd thing in early, but nobody wants mince pies that will go out of date 2 months before Christmas! There's also a whole season to enjoy first!
The flower arrangement lady on Instagram said that the blame for endlessly pushing us onto the next thing lies squarely at the feet of capitalism. By dangling the next season or big event in front of us, we are encouraged us to buy more stuff. We are told that what we have isn't enough. In order to be prepared for what is coming, we must buy excessive amounts of stuff now or we will run out or miss out.
But will we? Do I need mince pies now? And what about plastic pumpkins?
Forward Planning
There's nothing wrong with thinking ahead a little bit. I'm generally quite bad at this. The idea of a Sunday basket has really helped. There are certain things I do on a Sunday night that include checking the diary and making sure my kids have lunch money. I've also written posts and email newsletters that have included a bit about forward planning for the next season.
But there's a difference between having a bit of a think, making a list and perhaps getting the odd thing, and completely missing what's there in front of you because you're so focussed on what's coming up weeks ahead.
And this is the problem. By focussing on plastic pumpkins in August, or making Christmas decorations and buying presents months in advance, we miss out on the season we are currently in. We miss the last of the sunshine and the flowers, the crisp mornings and the warm afternoons.
There is a belief that preparing for the next season enables us to enjoy it more when it comes. Sometimes this is true. We have a friend who buys all his Christmas presents before the beginning of December, and he says that by doing this, he is then free to enjoy the Christmassy things without panicking over presents.
But all too often, when the next season arrives, we don't take the time to enjoy it, because we're focussing on what is coming up afterwards. There's months of advertising for Christmas, then it's all about the sales. If we're not careful, we can barely enjoy Christmas for even one day. And then life starts to feel like a pointless treadmill with us endlessly rushing from one thing to the next.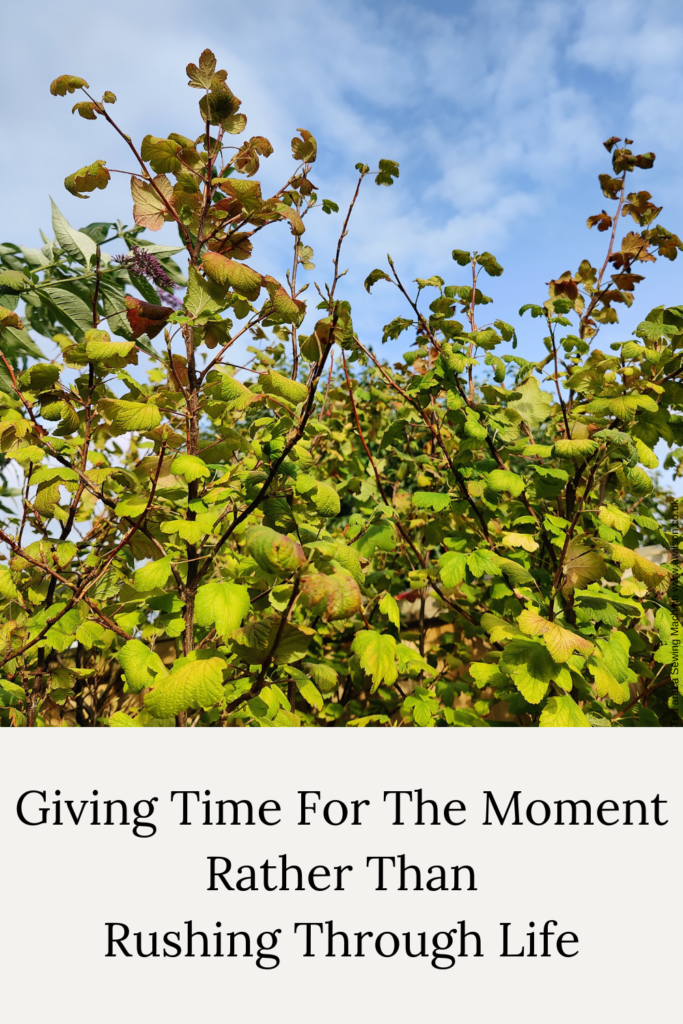 Scarcity
One of the biggest problems we face in our modern world is scarcity. It's not usually a scarcity of resources. Even with the cost of living crisis, most people in the affluent west are not struggling for survival. The thing that we lack is time. So much of our time is spent rushing from one thing to another. We're always being told that we don't have enough time, and we tell ourselves the same thing, and our children. There's not enough time, time's running out, we mustn't waste time, things must be done in time.
But why do think like this? Is time a commodity that can be wasted? Why are we rushing? Is making money the only thing that counts? Is resting, or doing creative things, a waste of time? Who decides all this stuff? When I reach the end of my life, will I regret not buying plastic pumpkins in August? Especially if the reason for buying them would be to free me up to spend October buying things for Christmas?
If you have children, whatever age they are, you will know what it is like to feel that you have missed what is right there in front of you. This can be a painful thing to think about. However attentive you are, one day you realise that your child is taller than you, and it has crept up without you noticing. Suddenly you can't see the top of their head anymore. Their shoes are enormous and you feel like a midget. We sigh and wonder where the time went, while gazing into the a face that was so recently squidgy and childish, but is now sporting the hint of a moustache.
If we're not careful, the years slip buy without us really noticing. The seasons roll into one. Before we know it, it's Christmas again, and another year has passed. We can't stop the march of time, but we can make a point of slowing down and noticing what's there in front of us. It's October now, a beautiful month for many, although here in England, it's still quite green. We won't have the beautiful reds and yellows of North America, but there will be some, and I'm going to make a point of looking out for them.
A Solution of Sorts
Sometimes a post or an article will catch my attention, and then I'll realise that it echoes what I was thinking all along. Although a little bit of forward planning is necessary, I want to enjoy what is going on now.
So one of the things I have decided is not to think about Christmas at all until my boys' birthdays have all passed for another year. This actually isn't new. It's what I normally do. But usually it comes with feelings of guilt and shame, when I see other blogs with lots of Christmas stuff all ready, and knowing that some of our friends and family members will have finished Christmas shopping before October is over.
Instead, I'm going to enjoy the current season guilt free. I'm going to notice the leaves changing, the berries, the flowers dying, the smells changing. I'm going to enjoy the nip in the air and the golden sunshine. I'm going to light the fire and listen to the rain. What needs be done will still be done. But in the meantime, I'm going to take the time to enjoy and appreciate what is going on now right in front of me.