The Knitting and Stitching Show is usually held in various locations around the UK.
Obviously it's not happening this year. But as we've found over the last few months, we are fortunate enough to live in an age where we can do things and get together without even having to leave the house!
Instead of hosting a large show in a location that might not be easy to get to anyway depending in where you live, plus the usual stress of parking, public transport and not knowing where the loos are, the Knitting and Stitching Show are hosting an online event instead.

This is going to run for a month in November. There will be online workshops, competitions and shopping discounts From their website, it sounds like they're still putting it together, but you can sign up for their email newsletter if you'd like to know what's going on when they've sorted it all out.
One thing that is definitely be happening is a textile self portrait competition.
Anna Baptiste, the Event Director of the Knitting and Stitching Show, says, "With the textile community unable to come together in person at our autumn shows this year, we have designed the next best thing – a creative, colourful way to see each others' faces online. We can't wait to see crafters sharing their lovely faces and smiles through their favourite textiles and techniques."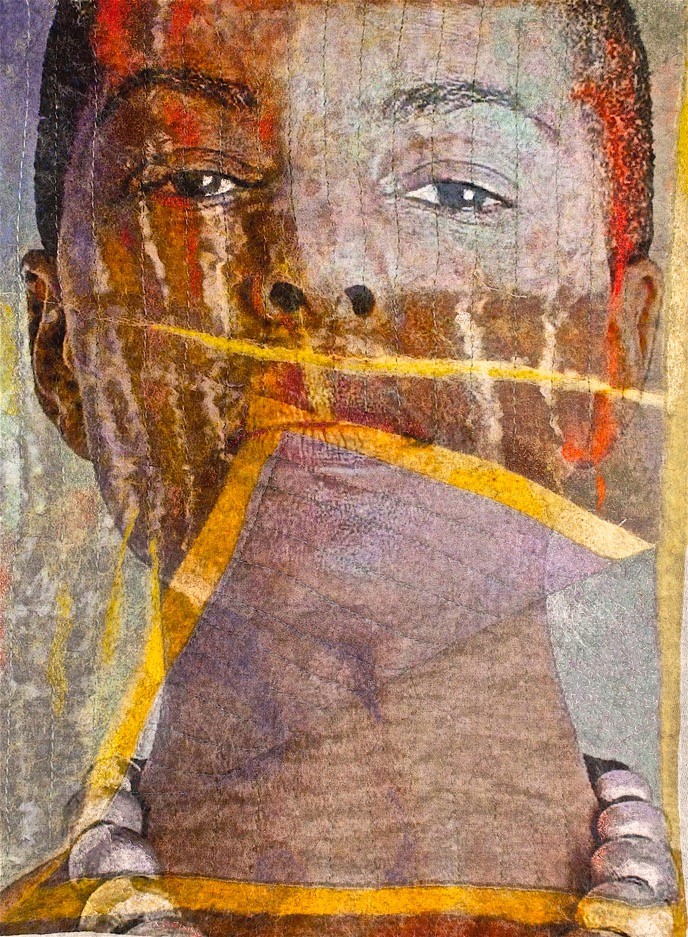 I've included details included rules and things below, but there's something else I need to say first!
You might not think of yourself as an artist, but if you are here, you are a creative person.
People talking about composition, mastery of techniques and execution and other arty terms always makes me very aware that I wasn't good at art at school.
But there's more than one way of doing things, and creativity takes lots of different forms.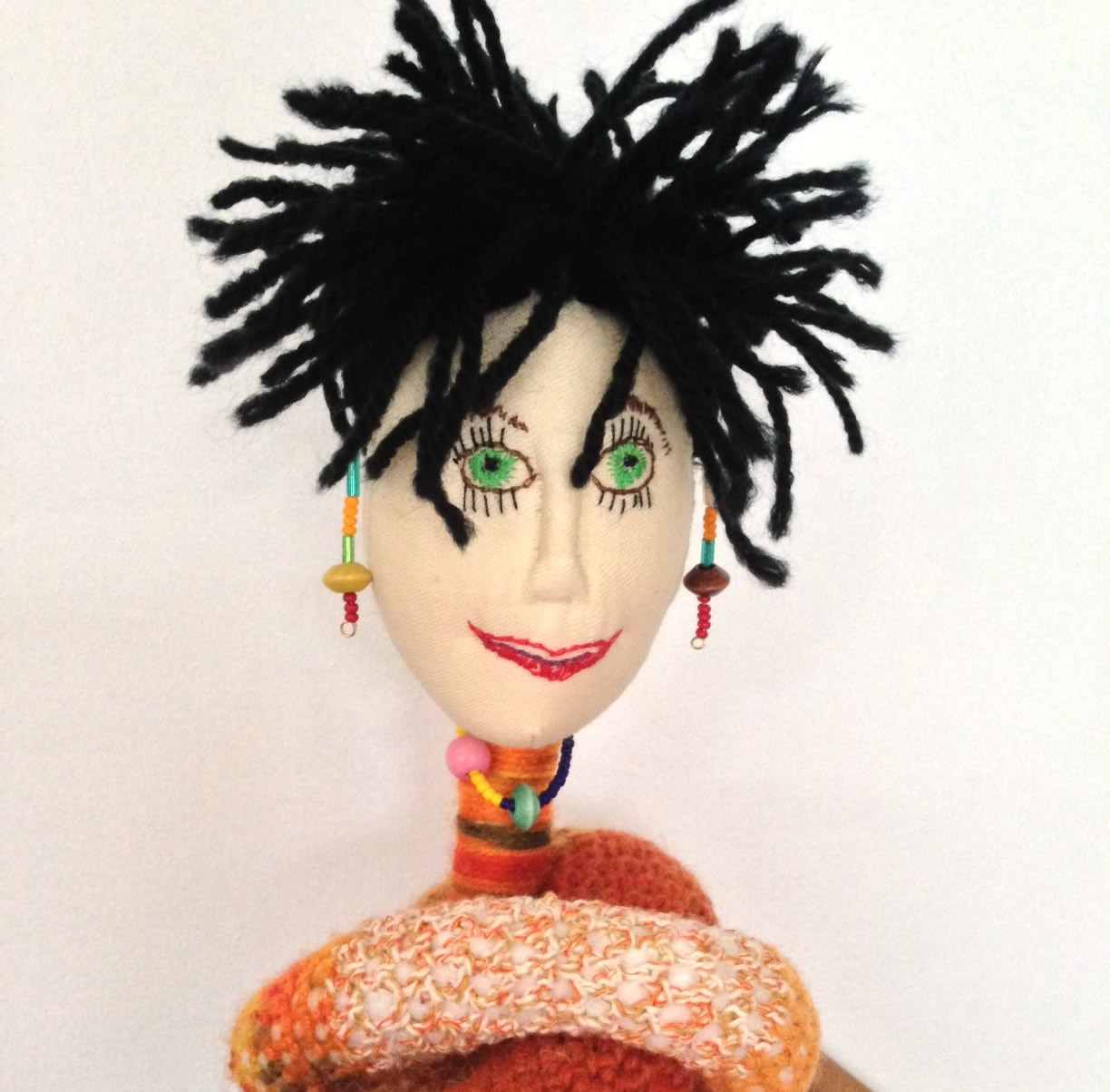 The first attempt doesn't have to be perfect. In fact, the finished thing doesn't have be perfect, because I suspect that it's the little quirks that give individual artists their style.
I'm hardly an expert in these matters, but I would say that if you want to have a go, then do! The process is fun. Identify what you like to do, choose colours that you like and that reflect who you are. Think about what a self portrait could say about you, even if it's just that you're a knitter who likes pink!
Obviously copying another person's work is never a good idea, but if you have no idea where to even start, looking at what other people have done can be useful. With that in mind, I have started compiling a Pinterest board of textile portraits, which you can find here.
If You'd Like To Enter, Here Are the Rules:
Any textile medium will be accepted. You could use embroidery, cross stitch, make a quilt, knit a jumper, it's up to you!
Entries need to be 15-20 cm wide and 24-30 cm long. Life sized and 3D pieces are also welcome.
The self portrait can be from any angle, and should be of your face and/ or your head.
Abstract is fine, but it needs to be recognisable as a face.
Entries don't have to be made specifically for this competition. It's fine to enter something that you've entered previously in another competition or exhibition, as long as you didn't win. If you have something that you've made already, you can enter it if you want to.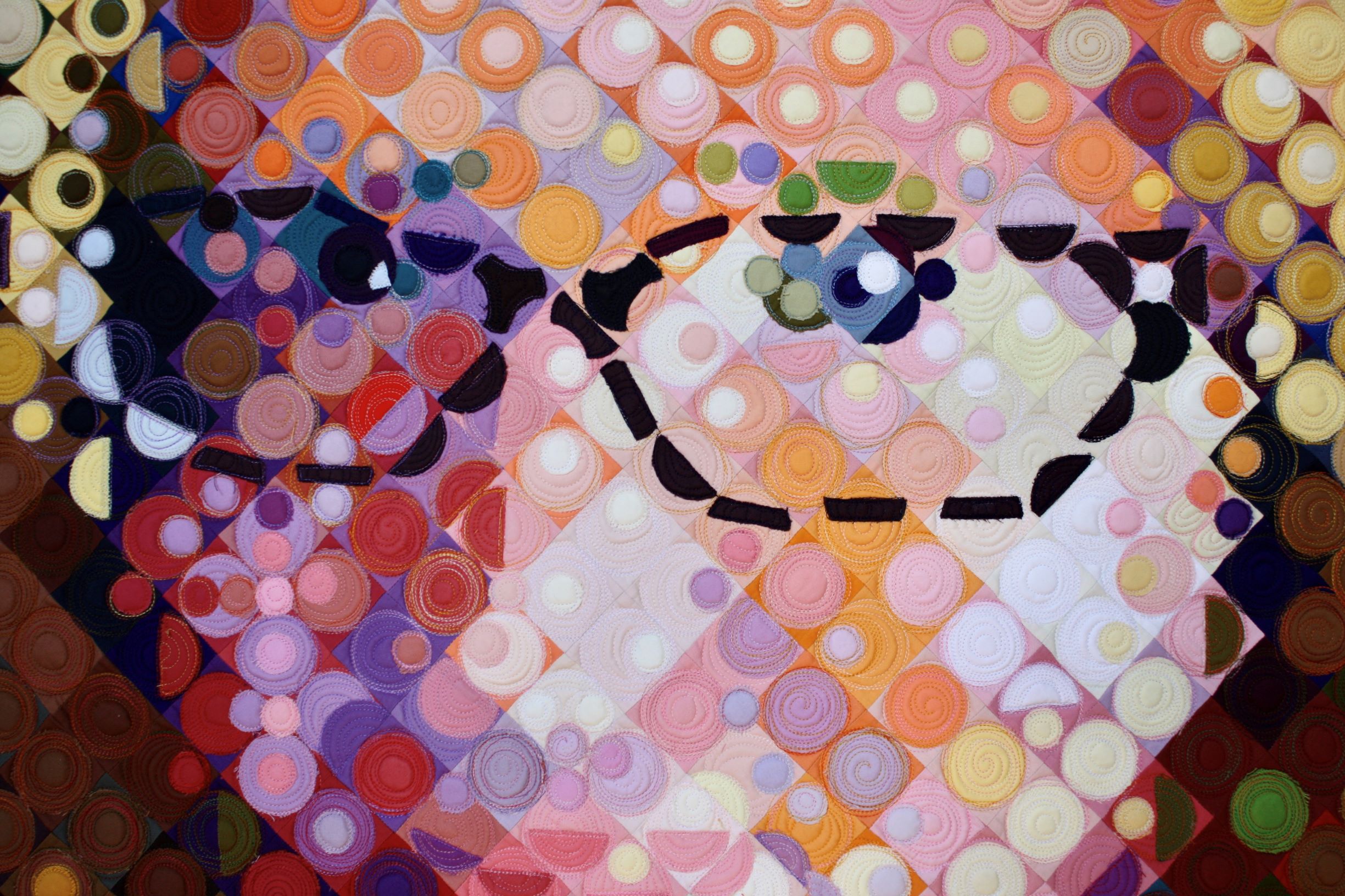 The Judges
Entries will be displayed in an online competition gallery, and the portraits will be judged by Jan Beaney and Jean Littlejohn, who are both textile designers.
There will be a public vote as well for The People's Choice Award.
What Will the Judges Be Looking For?
A strong visual and aesthetic impact
Appropriate choice of thread, fabric and materials
Use of colour
Composition
Mastery of techniques used
Good execution
What Happens if I Win?
The competition is being sponsored by Pfaff and they've donated a prize of £1,000.
There will also be runner up prizes, and prizes for the children's catgories.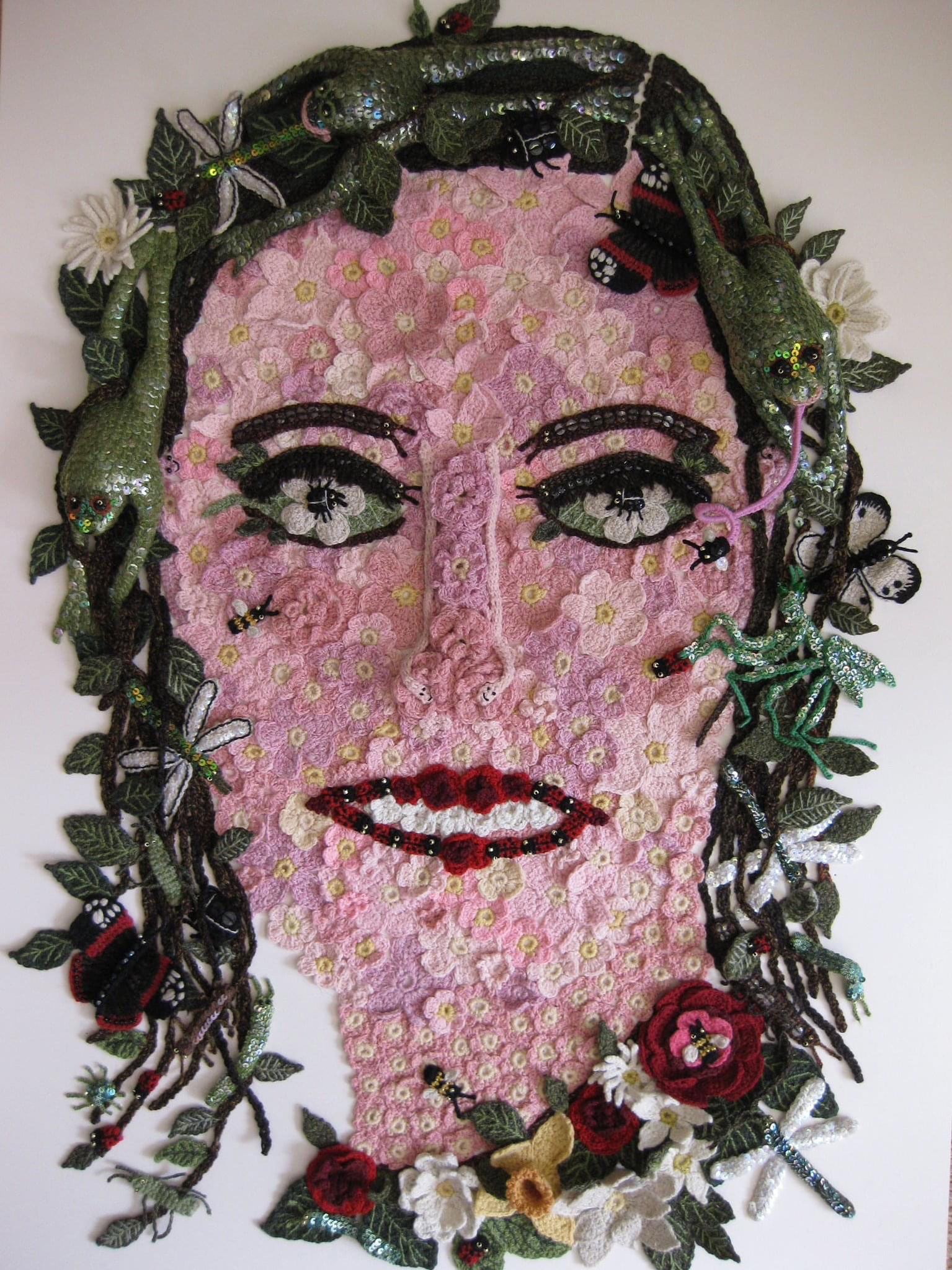 How Do I Enter?
The deadline is Friday 20th November, and you'll be able to enter from the end of October.
You'll need to fill in the online form on the Knitting and Stitching Show website.
There's an entry fee of £10 for adults and children's entries are free.
The competition gallery will go like on Friday 27th November, and the winners will be announced on Friday 4th December
Full rules and terms of entry can be found here: www.theknittingandstitchingshow.com/self-portrait competition/