Easy Plastic Bag Storage Tutorial
One of my tasks for this week was to venture into the black hole that is the utility room and declare war on the mess. I battled with the mess in the autumn and won 🙂 but unfortunately the utility room has been a dumping ground for stuff that we don't know what else to do with for so long that six months on it is a mess again.
I've seen so many beautiful laundry rooms on Pinterest I'm determined to make ours if not beautiful then at least less manky.
In the last War of the Utility Room I did not tackle the bags of stuff that were hanging on the back of the door. My main objective was to clear it up enough to be able to admit a man who could fix the boiler, so this was a job that was overdue!
Most of the mess was carrier bags. Some of them had stuff in them. Most of the stuff was rubbish. So stuff that was rubbish went in the bin, stuff that was not rubbish went away, leaving me with a pile of plastic bags.
Now I know it would be a good thing to go bag free. Apparently turtles mistake them for jelly fish and they take forever to biodegrade. However I do actually use plastic bags a lot: for nappies, for rubbish, for clearing up cat sick, for putting clothes in that have been weed on/ pooed on/ sicked on/ are wet/ are filthy, as a dry patch on a wet bench, for wellies, for shoes, even for shopping sometimes.
The plastic bags were living in another plastic bag, but this had spread to a couple of other plastic bags, a rucksack and the floor. Needless to say none of the beautiful laundry rooms on Pinterest had plastic bags on the floor.
So I've made a pretty plastic bag storage bag from a couple of fat quarters I had lurking upstairs in my fabric hoard. Here's the tutorial if you want to make one yourself!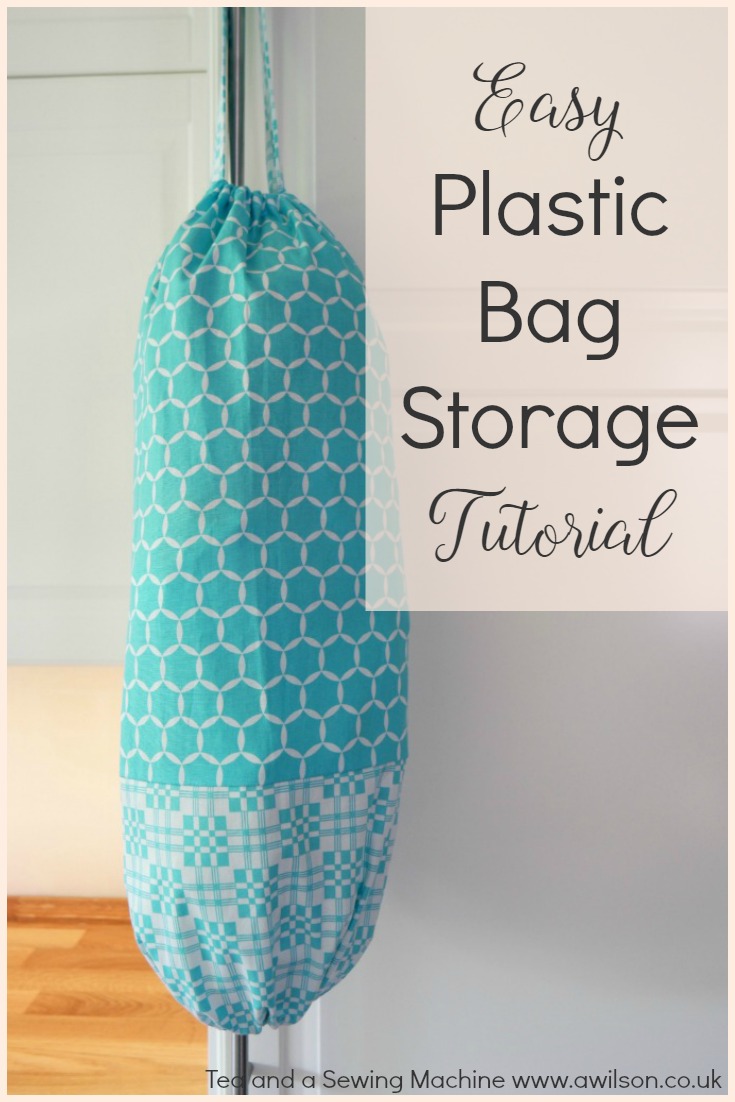 How to Make a Plastic Bag Storage Bag
You Will Need
Some fabric (2 fat quarters or half a metre is enough), 40 cm elastic, safety pin, usual sewing supplies.
Cutting Out
For the main part of the storage bag, cut a rectangle approximately 64 cm x 56 cm. If you're using 2 different fabrics, join them together to make them the right size. I used one piece 45 cm x 56 cm and a second piece 21 cm x 56 cm, then joined them along the longer edges.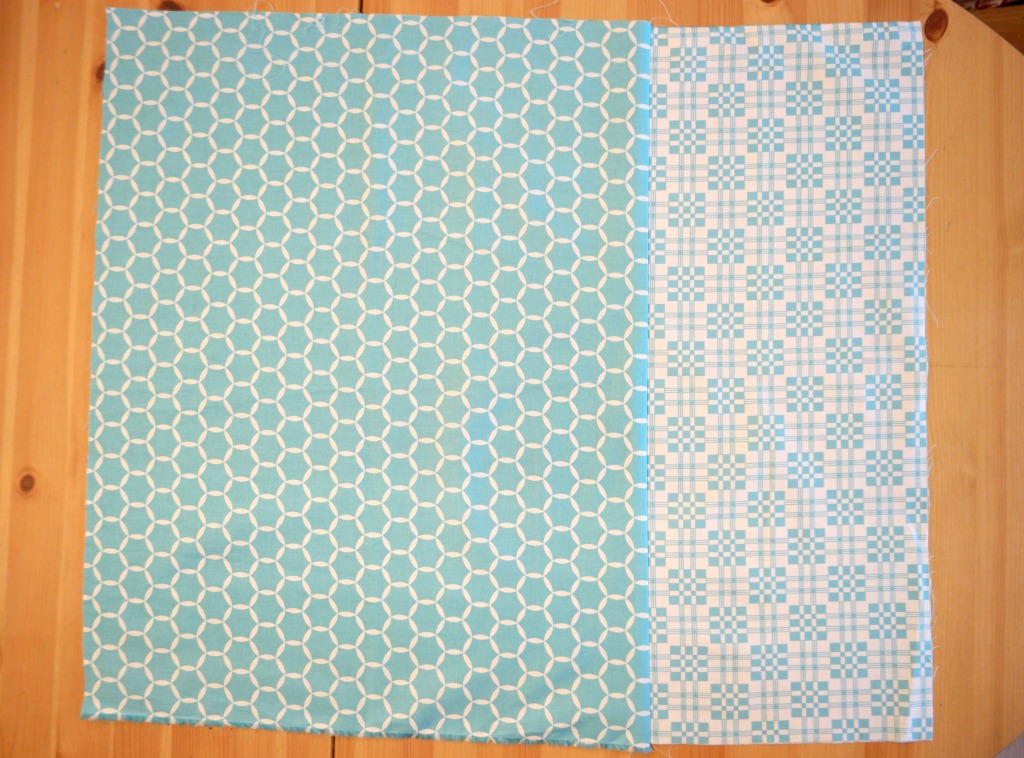 For the handle, cut a strip 56 cm x 12 cm.
Sewing Up
1. Fold the strip in half lengthways.
2. Fold the raw edges into the middle, then fold it in half again so that the raw edges are enclosed.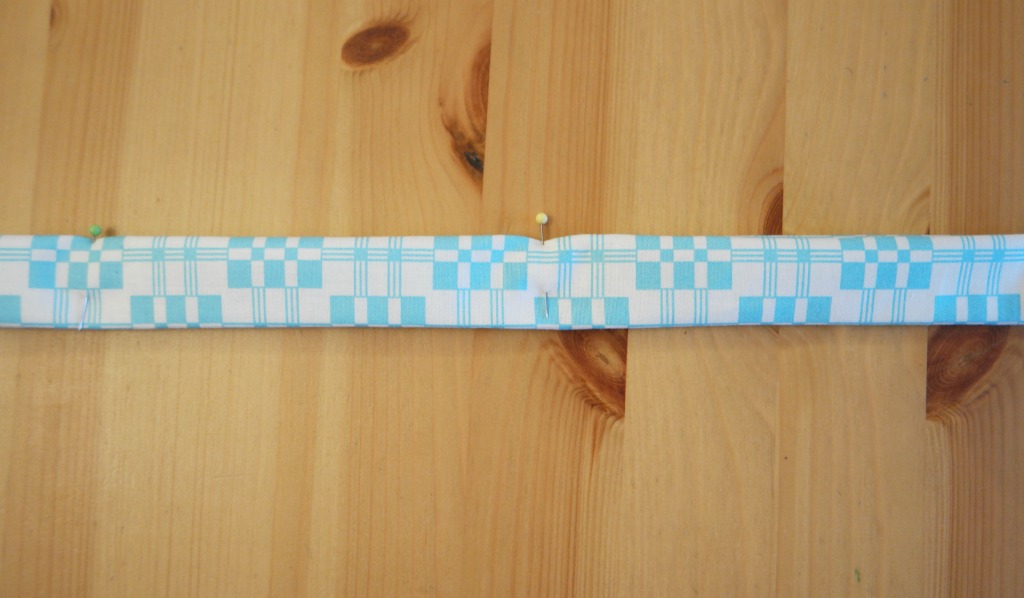 3. Sew along the open edge. To keep things symmetrical, you might like to sew along the other edge too.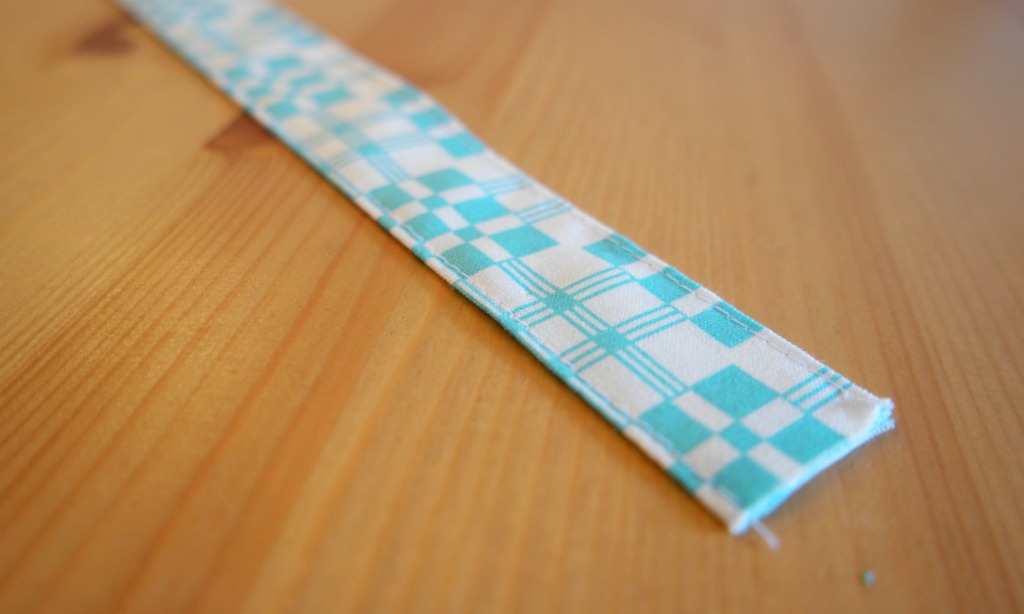 Put the handle to one side.
4. Fold the large rectangle in half so that the long edges are together. Pin, then sew.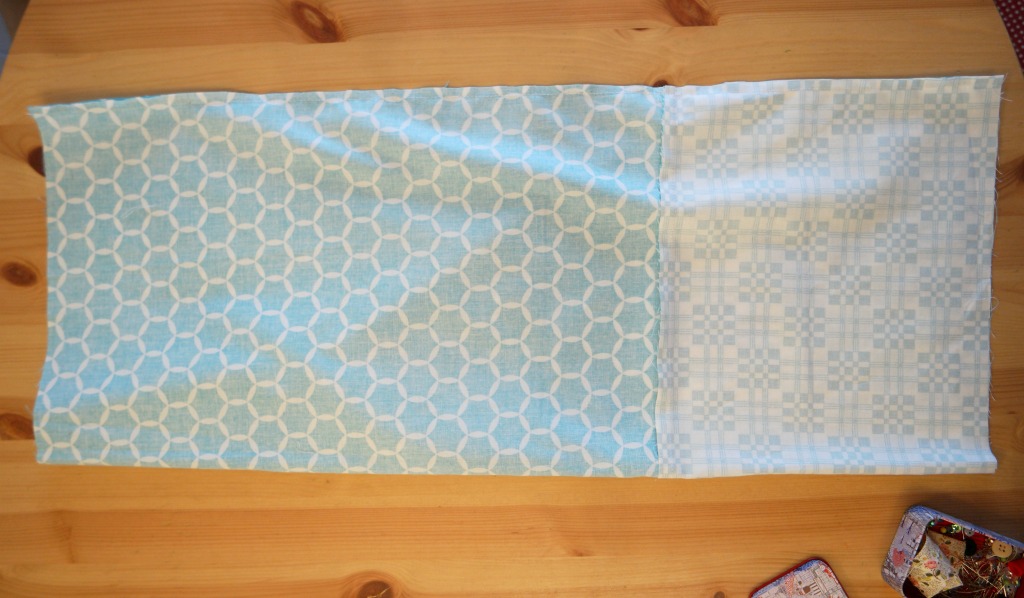 5. Take one of the ends and fold the raw edge over about a cm. Fold it over again and pin it in place. How much you fold over depends on the width of your elastic, so make sure it is wide enough, plus a bit extra.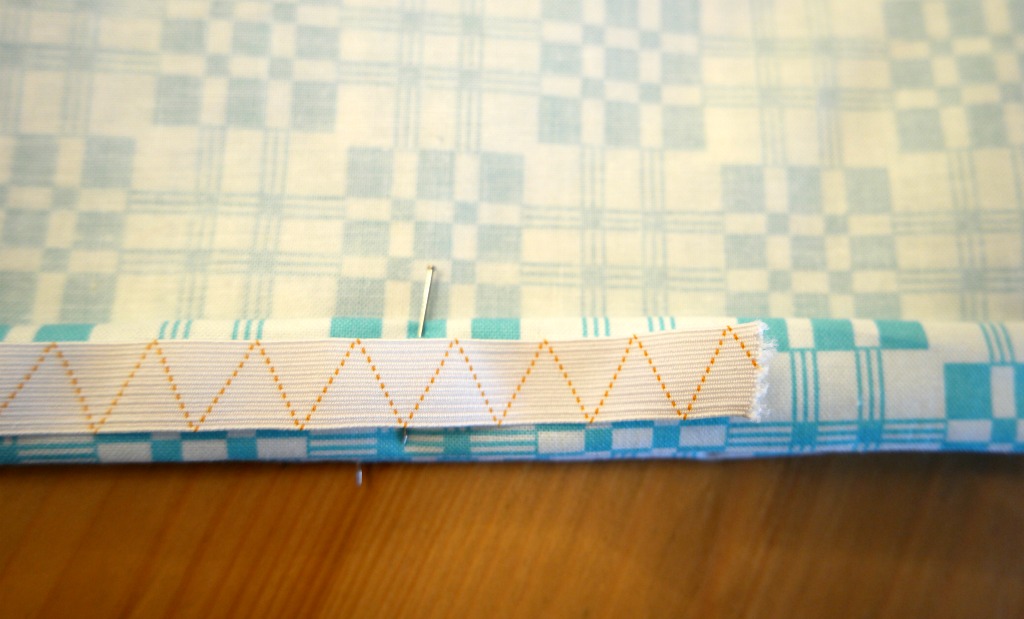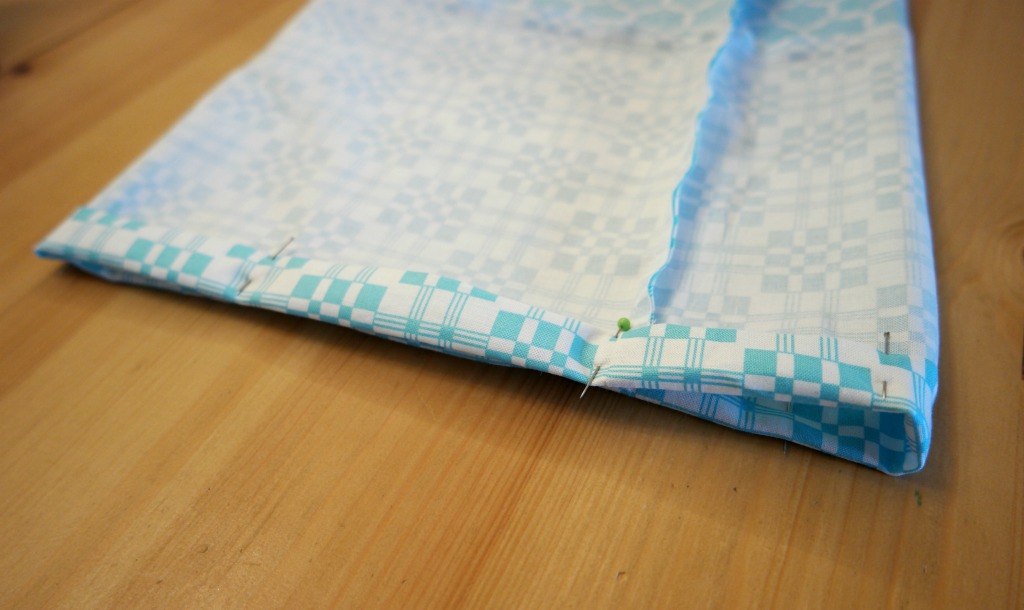 6. Sew along the lower edge, keeping close to the fold. Stop sewing about 2 cm short of where you started so that you have a gap for threading the elastic.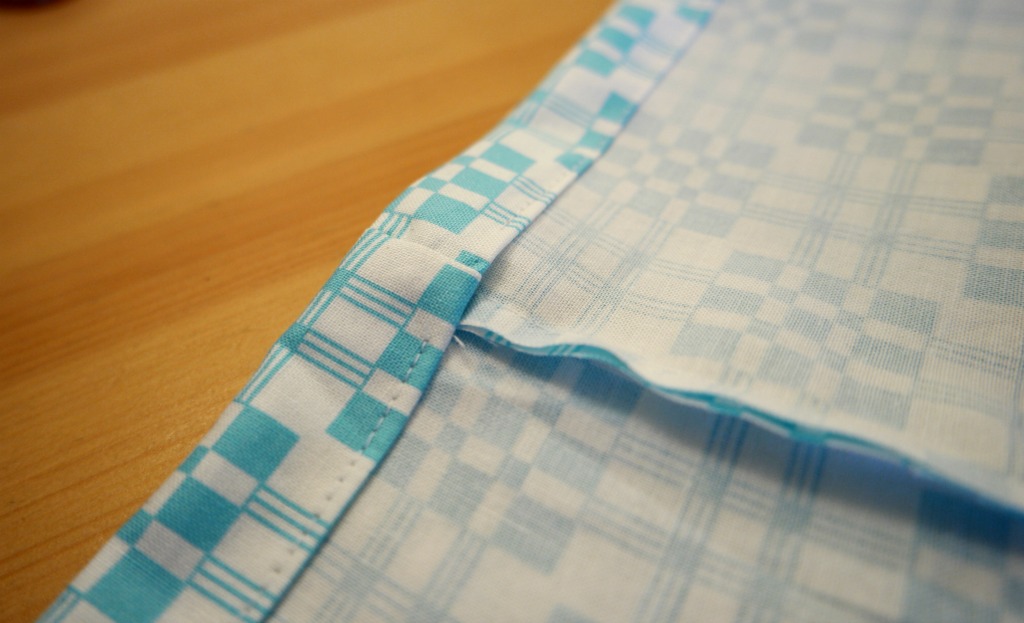 Repeat with the other end.
7. Take the handle and pin it to the casing. Sew it in place over where you sewed the casing, and also at the top of the casing, close to the folded edge.
8. Pin, then sew the other end of the handle to the opposite side of the storage bag.
It's probably a good idea to sew over the handle end a few times. Although bags are not heavy, people might pull on it while they're getting bags in and out.
9. Cut the elastic in 2 20 cm lengths. Using a safety pin, thread one piece of elastic through the casing at one end. Tie the ends together. Repeat with the other end.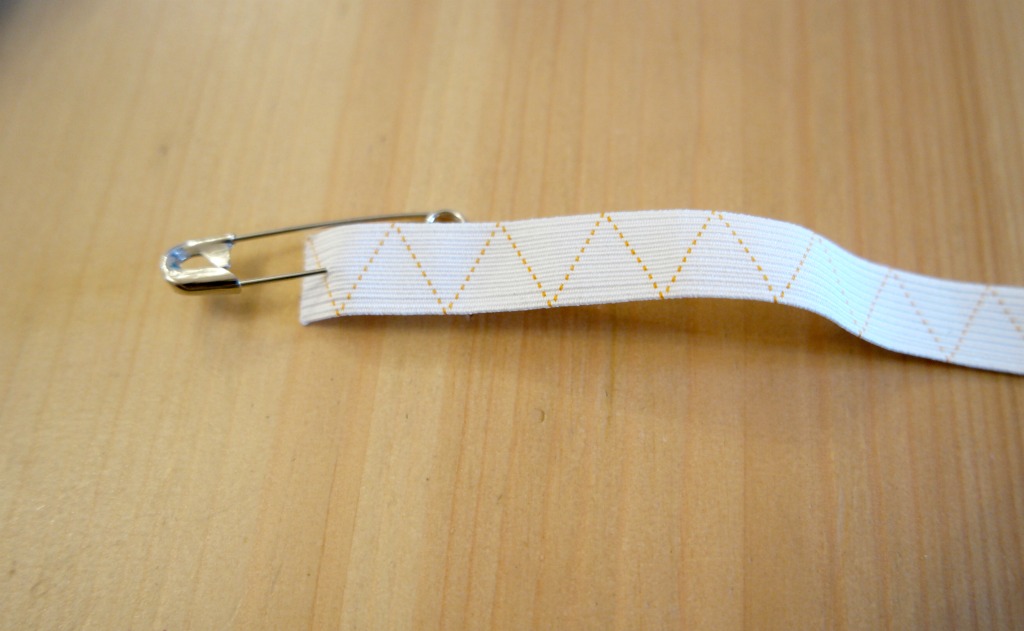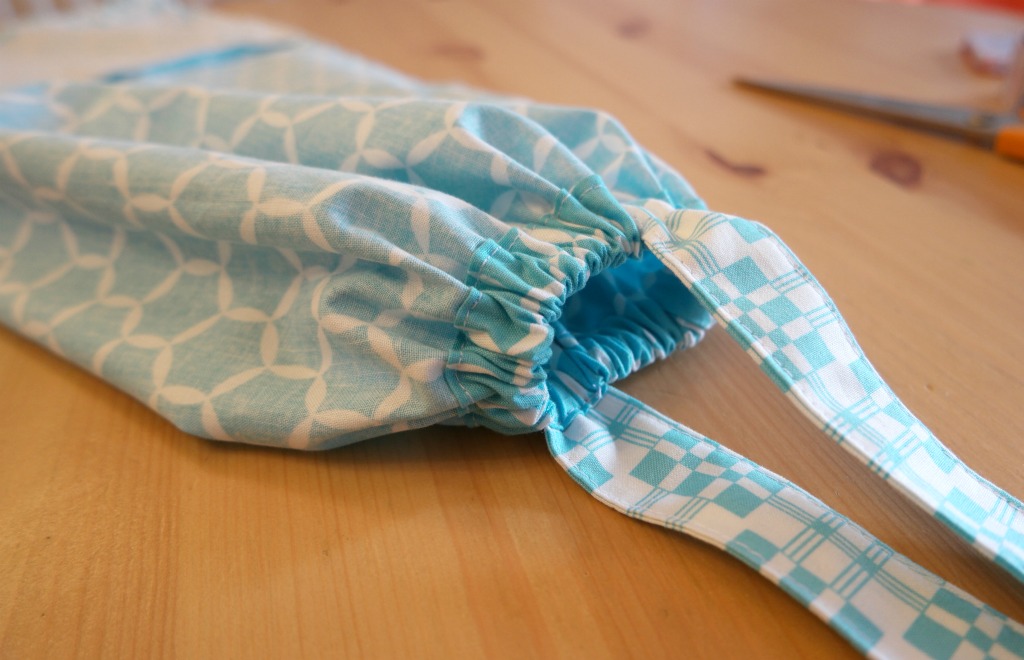 10. Turn your plastic bag storage bag right way out and stuff with plastic bags!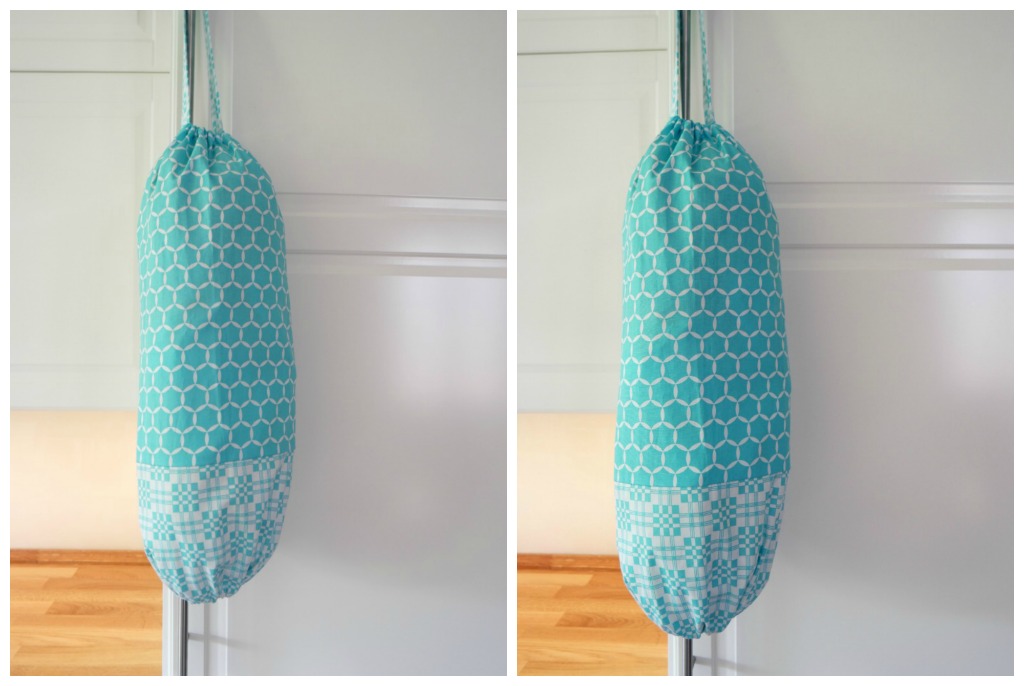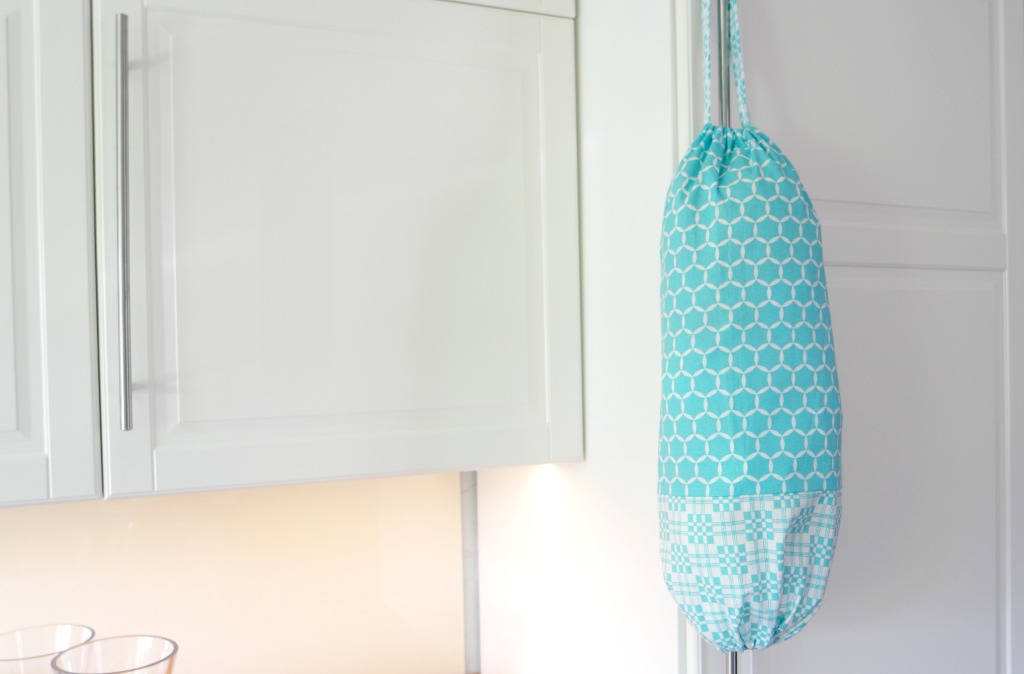 You might also like these posts:
Linking up here.