An Oven Gloves Tutorial
The full oven gloves tutorial is on the Minerva Crafts Bloggers' Network.
This post contains affiliate links.
When we moved into our current house, one the things we wanted to do was redo the kitchen. Now, almost 14 years later,this might actually happen!
I wanted to make something with some fabric I'd seen, with the intention of maybe making more stuff from it for the new kitchen. Oven gloves seemed like a good place to start!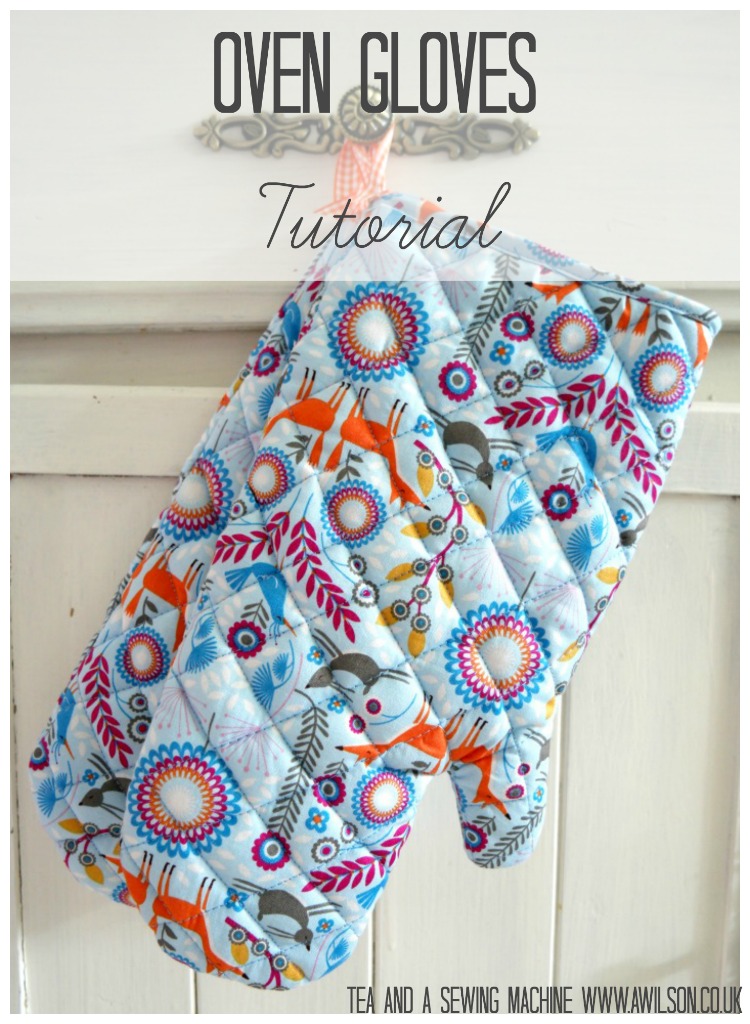 They are easy to make. To get the shape of them, you can either draw round your hand, or draw round a pair of old oven gloves, or download the template I used.
The outer is quilted and the oven gloves have a separate lining, also made from pretty fabric. I wanted my oven gloves to have a pretty lining. Even if nobody else sees, I see it and it makes me happy. And possibly a bit odd.
For the quilting, I used thick wadding. According to Aidan, my science loving 8 year old, oven gloves should be made with nomex, which is a heat and fire resistant material. However they did not have that on the Minerva Crafts site, so I just used the thickest wadding they had.
To finish the oven gloves, I made some bias binding using a gadget. It is a bit fiddly, but I definitely found it easier than last time. Practice helps! If you only need a bit, it's nice to have binding that matches your project perfectly. Otherwise I would just buy some.
The hanging loops were made by sewing pieces of ribbon to the oven gloves.
I have not yet tried out the oven gloves, mainly because they are pretty and I don't want to get food gunk all over them. I can't vouch for how heat resistant they are, but like I said in the tutorial, they're probably more heat resistant than a tea towel!