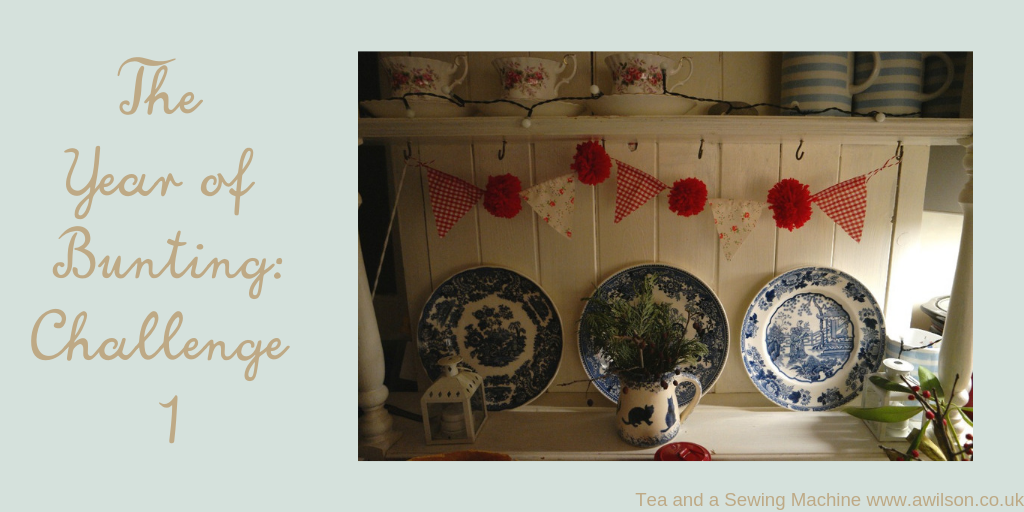 The Year of Bunting Challenge 1
I announced at the beginning of January that 2019 would be The Year of Bunting.
It's not a national thing (or an international thing!). It's not been endorsed by the sewing community. It is just me in my little corner of internet land. I'm hoping it will catch on though, as I can imagine dozens of people happily making bunting at home and thinking about how much they'll enjoy it.
I published the first bunting themed tutorial earlier in the week. If you missed it, it's here. It's for some appliqued bunting cushion covers.
To make it more fun that just a lot of sewing tutorials (not that those aren't fun!), and so that everybody can be involved, there are going to be challenges too.
This is the first one. Are you ready?
Challenge 1 is to decorate a piece of furniture with some bunting.
How you do this is entirely up to you.
It can be sewn, knitted or crocheted. You could even paint it if you like!
The piece of furniture is also to you. I have bunting on the dresser and the fireplace. Bookcases and shelves are easy places to attach bunting to, but you can put your bunting on whatever you like.
This is the bunting I've made for my dresser to replace the Christmas bunting that was hanging there until a few days ago! It didn't take very much fabric to make the little flags so I was able to use stuff I already had. The bakers' twine was in with the Christmas stuff, and the wool was left over from another project.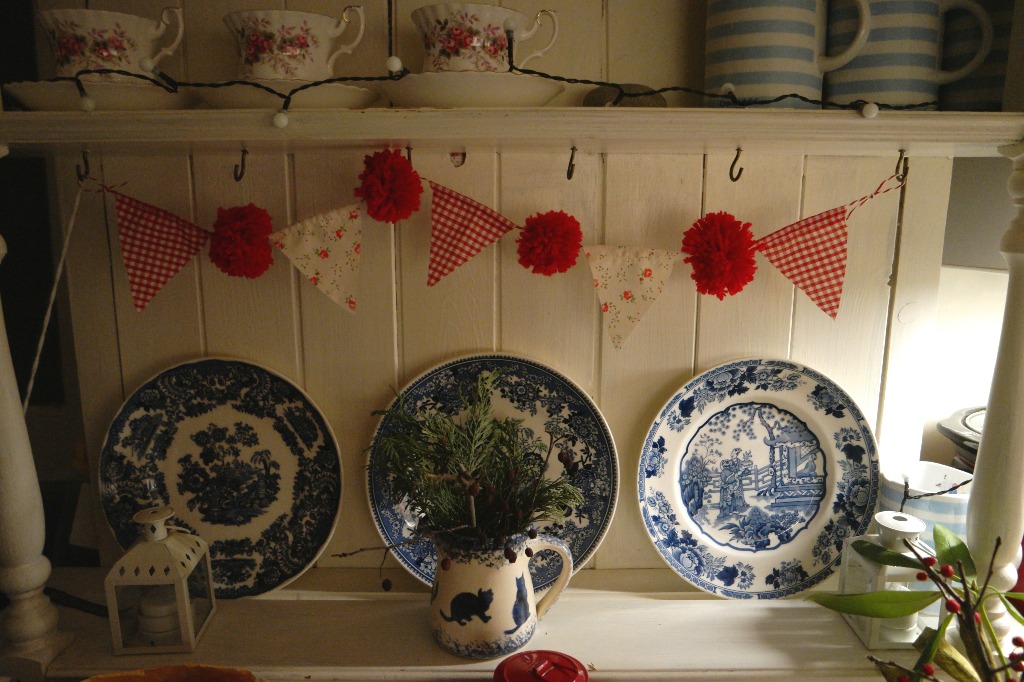 When you've made it, you can either post it on the Tea and a Sewing Machine Facebook page, or Twitter, or Instagram with the hashtag #yearofbunting. That way I'll find it!
If you don't do social media, you can email me a picture instead at teaandasewingmachine@gmail.com.
I'm looking forward to seeing what you make!