How to Sew a Log Cabin Quilt Block
I've been planning to make quilts for my boys for ages, and before Christmas I finally got my act together and started on the first one.
Having the attention span of a gnat (I'm really starting to think I might have an adult version of ADD!), it's necessary to keep things as simple as possible or the quilt will end up on the pile of unfinished projects.
So instead of making dozens of tiny blocks, I'm making 12 big ones.
Not wanting to mess it up, I planned out what I was going to do before Christmas. If you'd like to read about planning a quilt, you can find that post here.
As well as using large blocks, I'm also planning to back it with fleece and not actually quilt it all. I know this is cheating! But in the end, I want Dominic to have his quilt and I also want to keep my sanity.
Now all the bits are cut out and I'm ready to start sewing!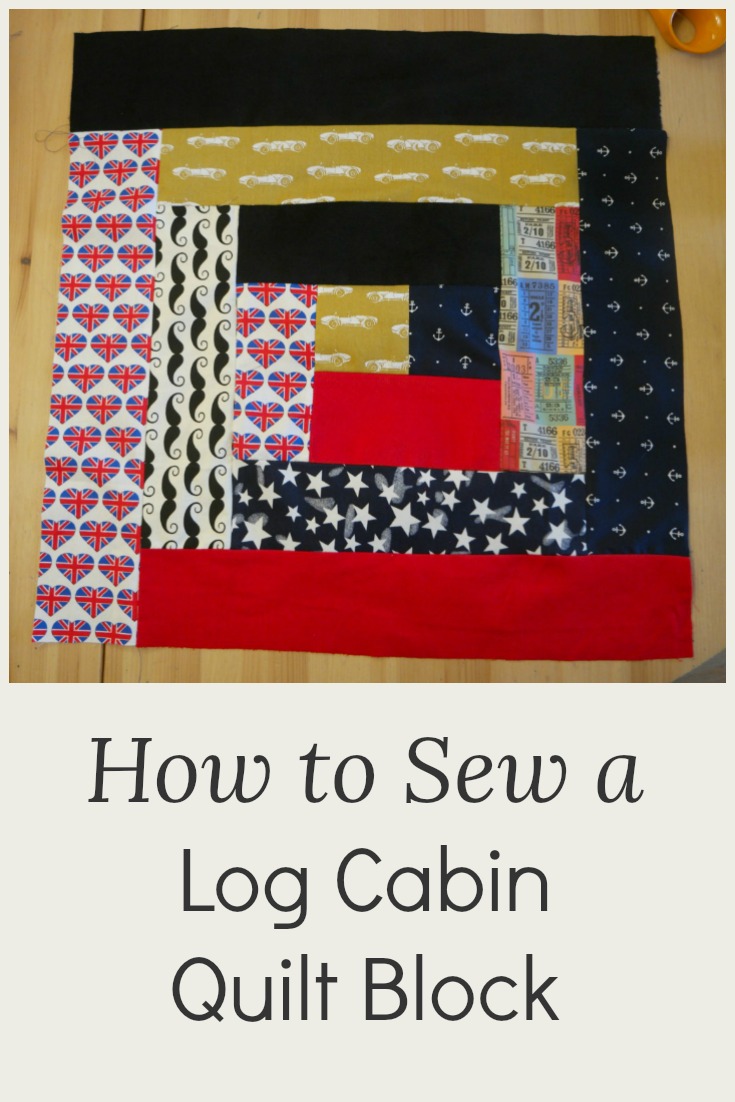 Log Cabin Quilt Block
The log cabin quilt block I'm using is made up 13 pieces, 7 different pieces in total.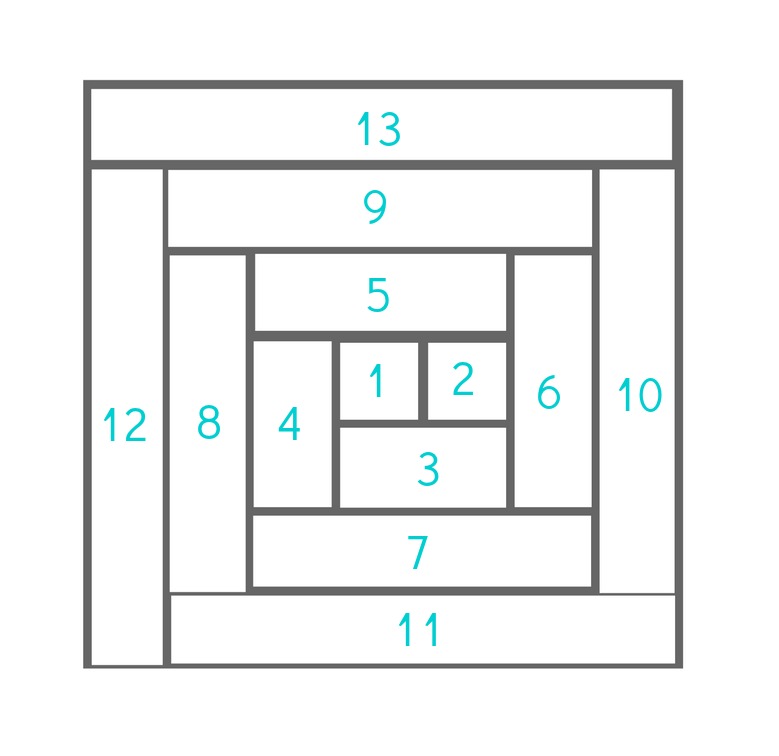 During the planning stage, I worked out how many of each piece I would need. Pieces 1 and 2 are the same, as are 3 and 4, 5 and 6, 7 and 8, 9 and 10, 11 and 12.
So that's 6 different sized pieces, plus the 13th.
For those 6 pieces, I cut 24 of each, and 12 of the 13th piece.
Here's a table showing the sizes for each piece and how many you need.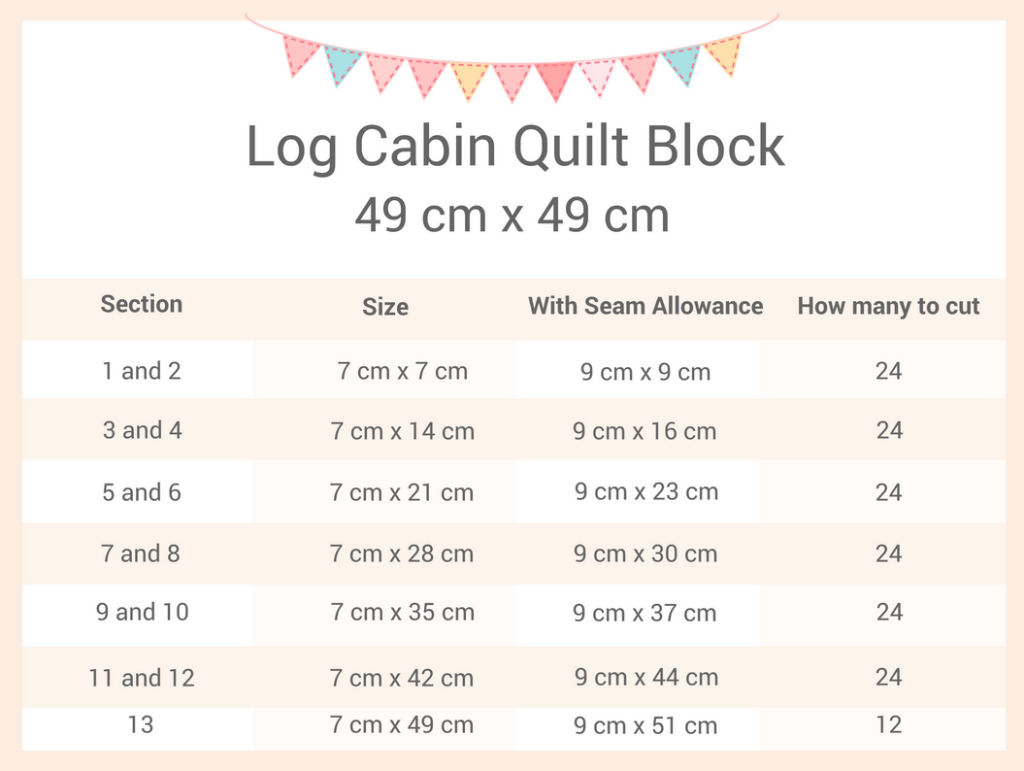 Sewing the Log Cabin Quilt Block
To sew the log cabin quilt block, you start in the centre and work outwards.
Pieces 1 and 2 are the same size, so take 2 of the smallest bits and sew them together. Trim the seams and press them open.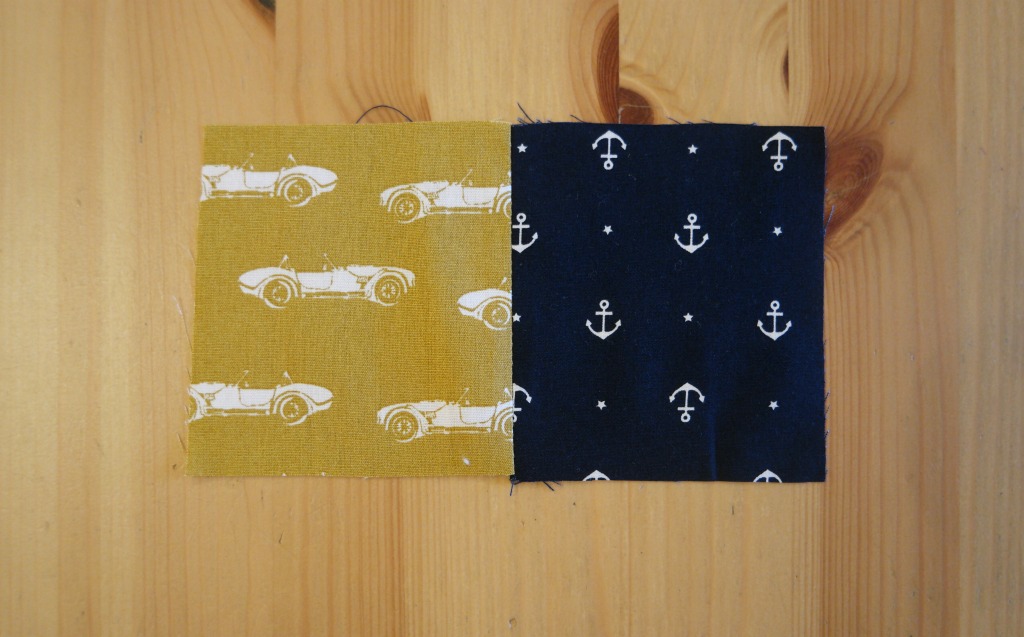 Then along the lower long edge, sew one of the second size. Then sew the other piece this size at right angles to it.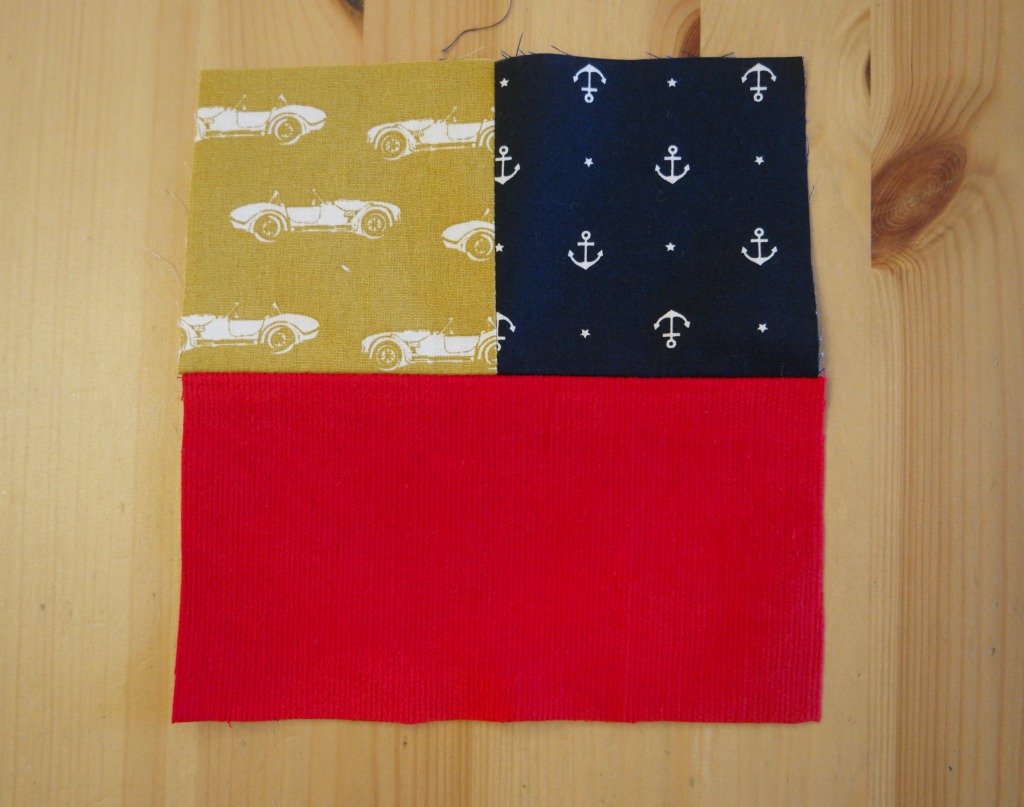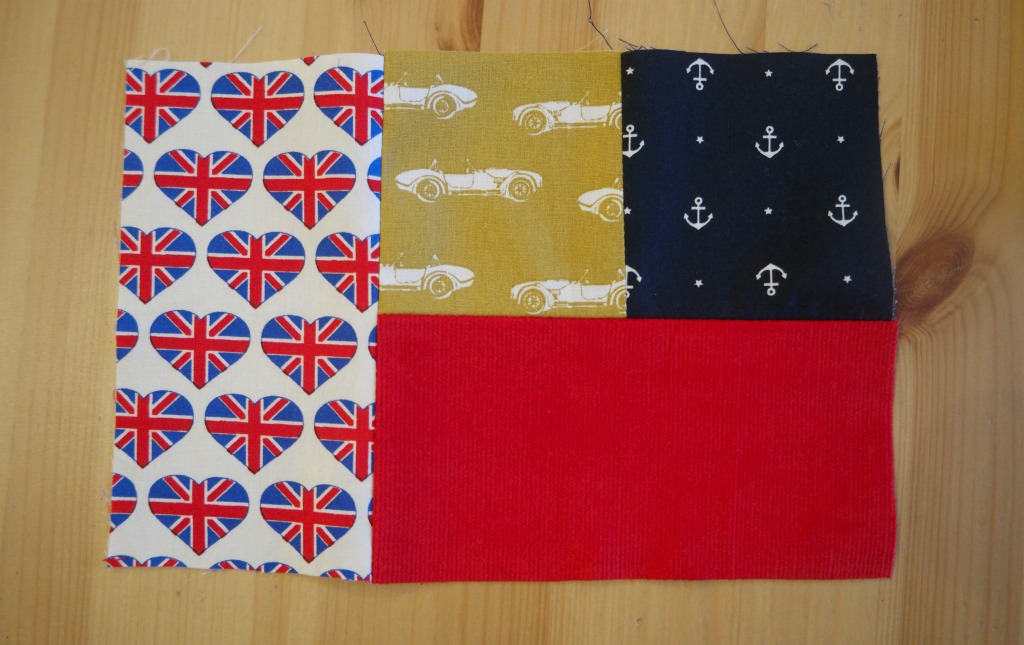 Pieces 5 and 6 are the 3rd size up. Sew one of these along the opposite long edge to piece 3, and the other one to the side opposite piece 4.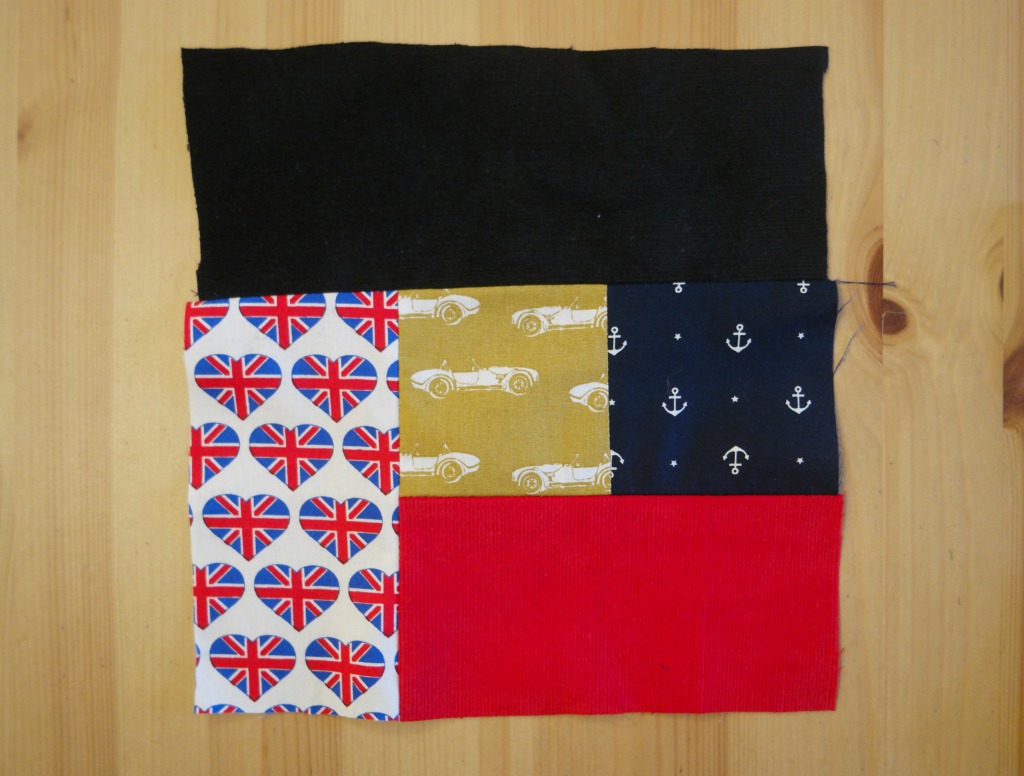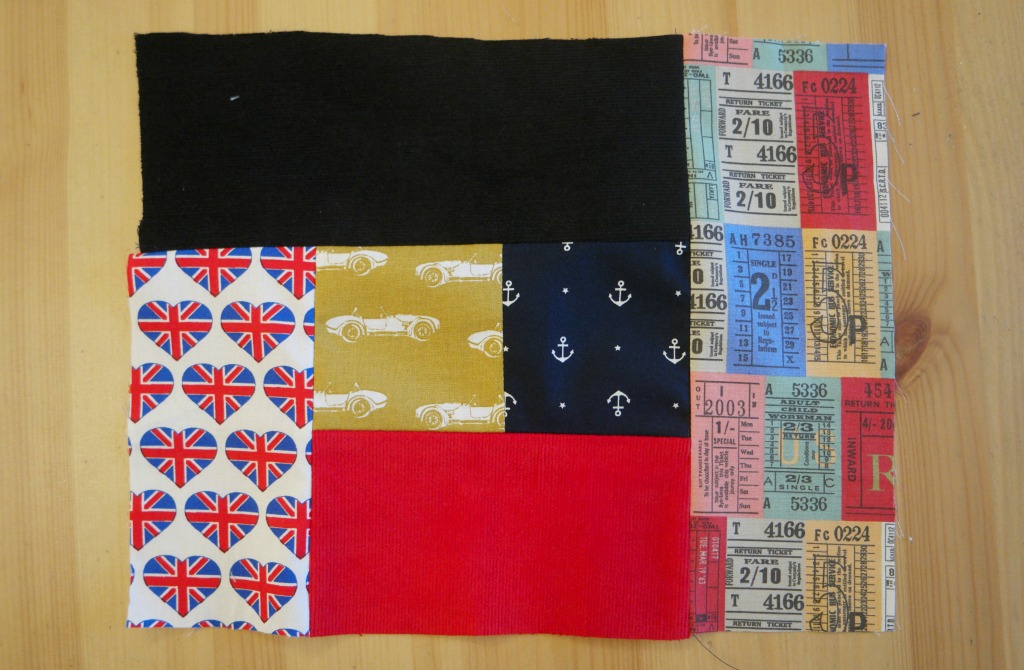 Keep going like this so that you're making up your block in a clockwise direction. You could go anti clockwise if you prefer, but it will look better if you don't change your mind half way through!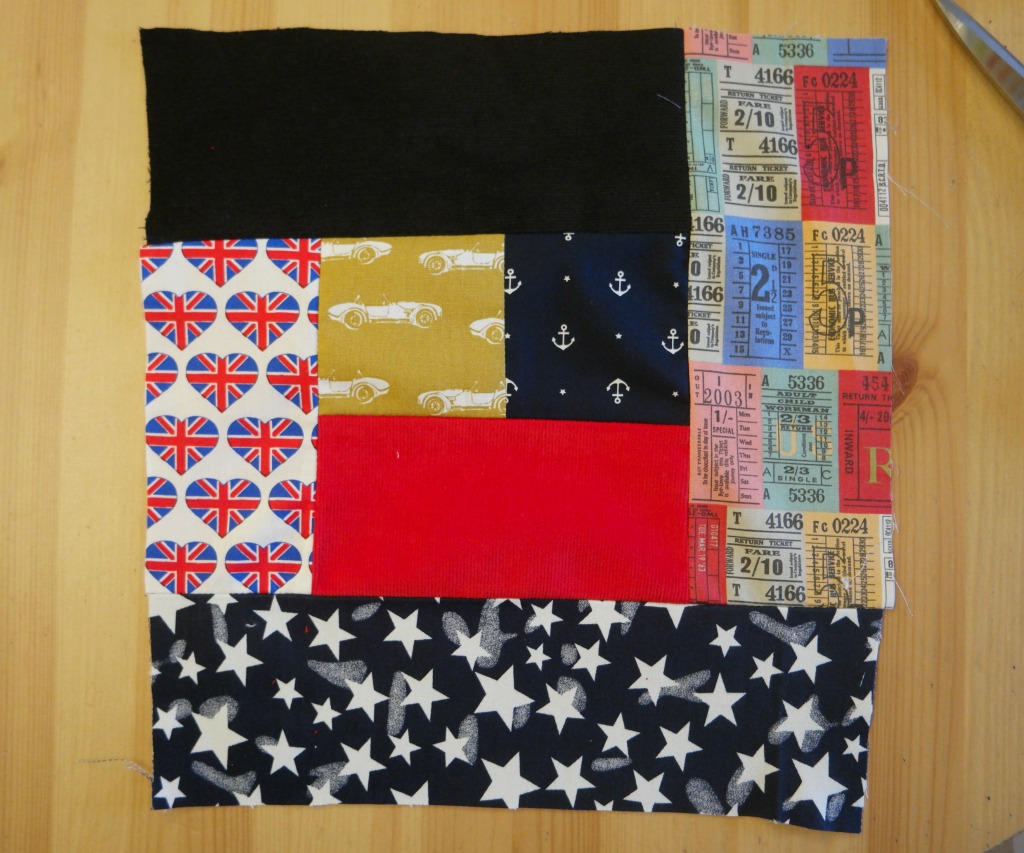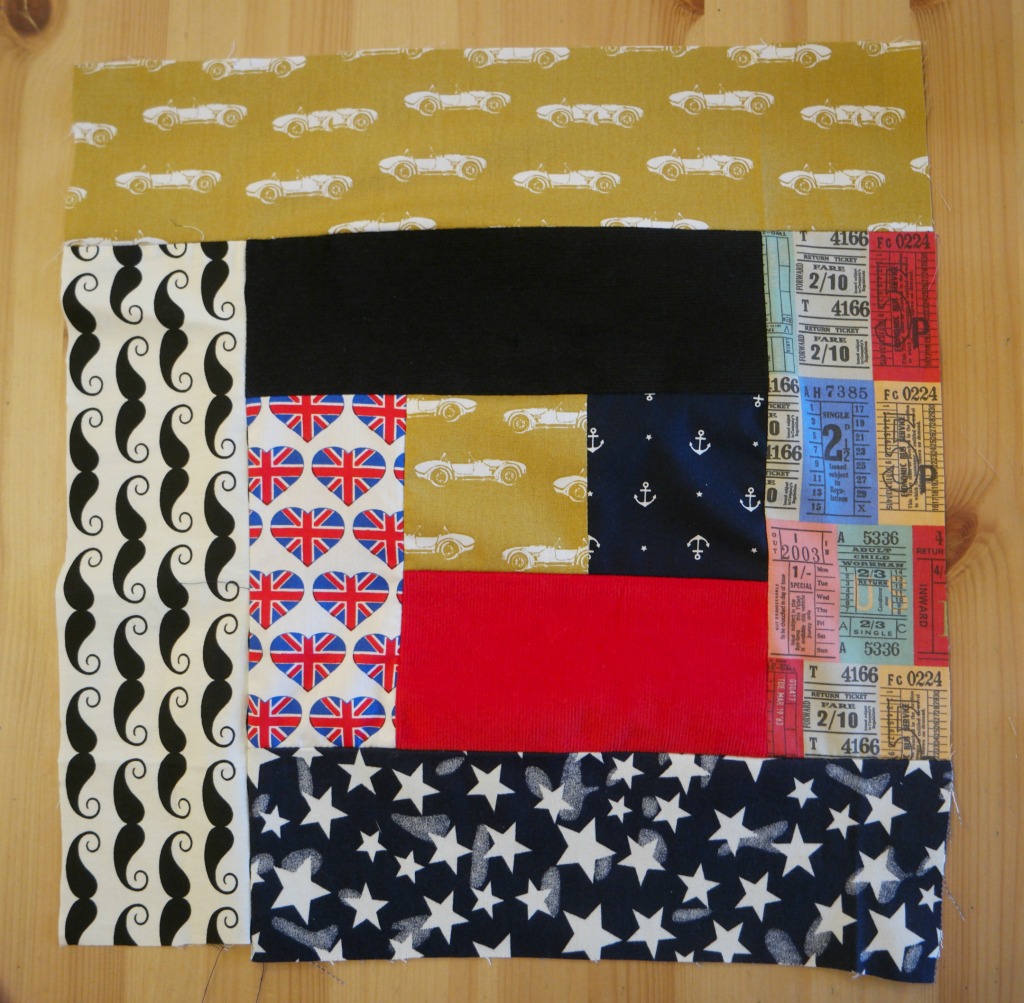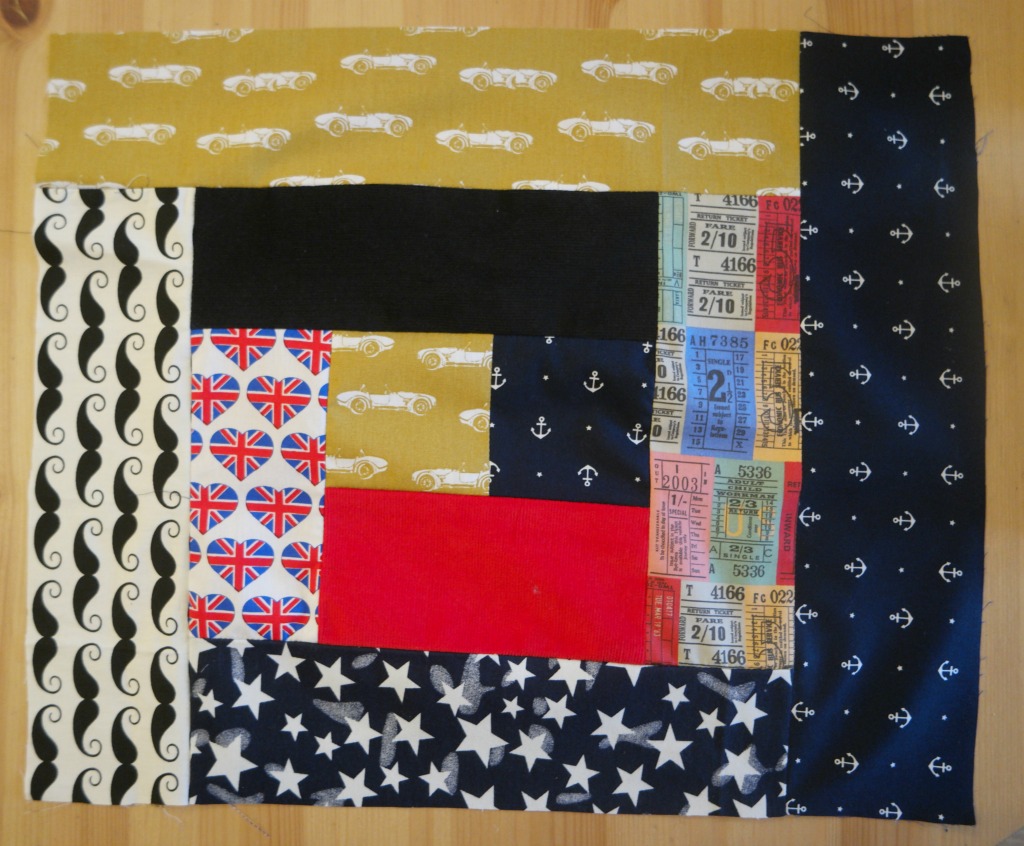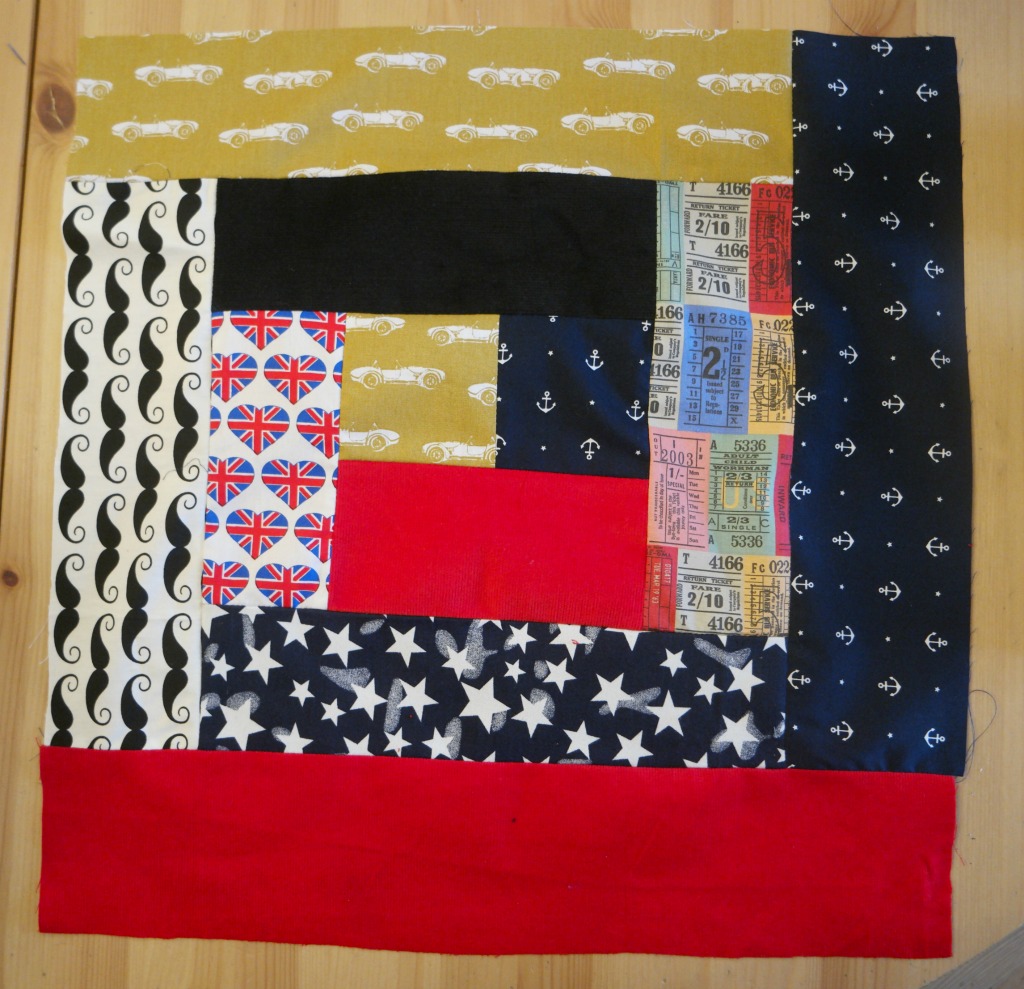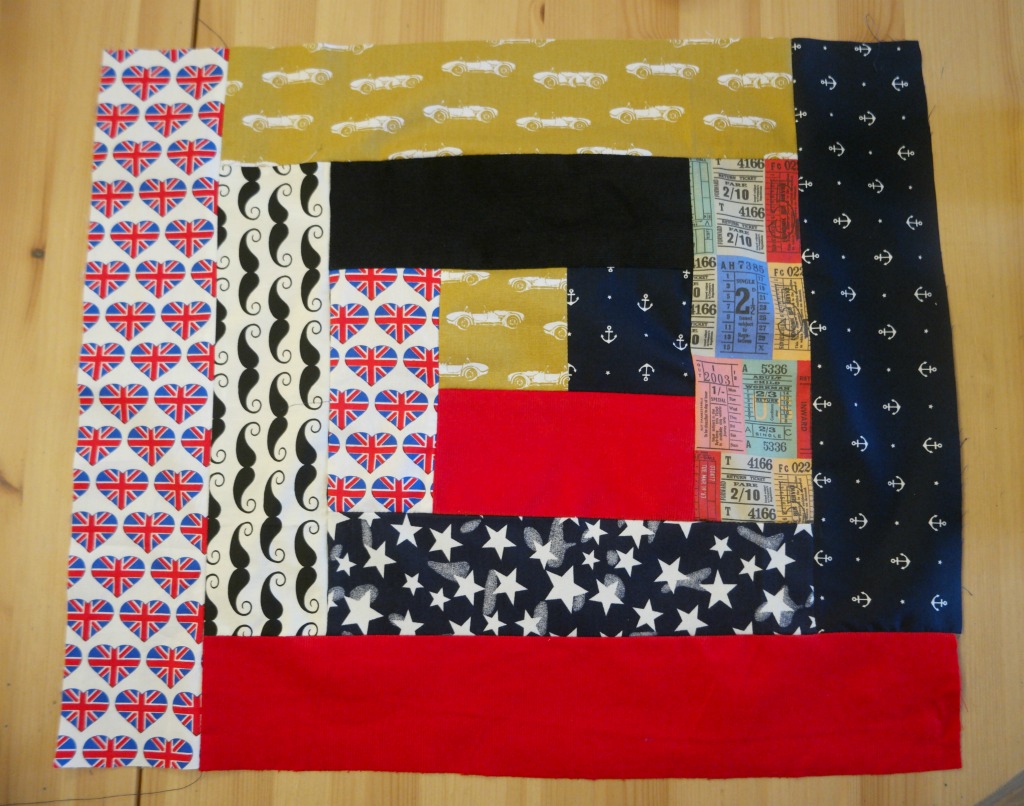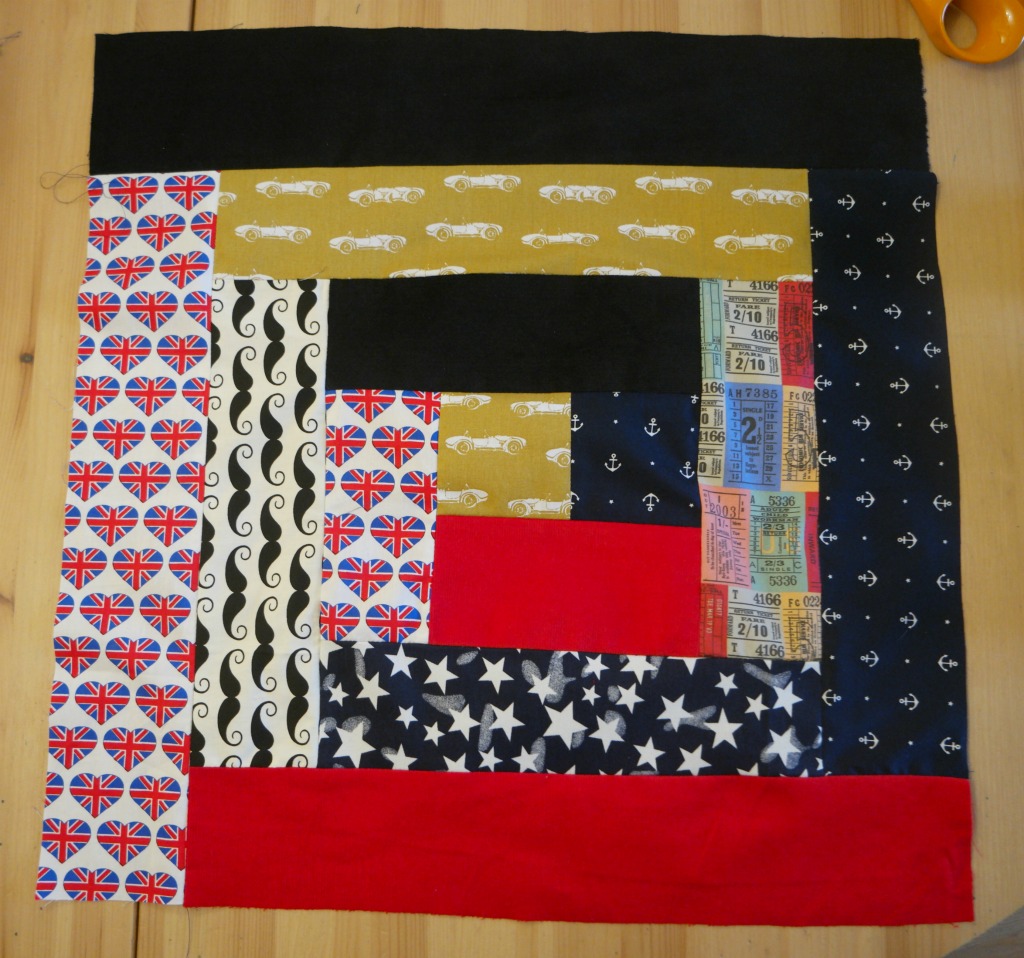 Remember to trim and press seams as you go. And if you find that the pieces aren't quite the right size, you can trim them down. Just be aware that the blocks will be easier to sew together if they're the same size!
The next post will be showing how to sew the log cabin quilt blocks together and sewing the backing.