DIY Reusable Bags For Bread and Veg
I'm not one for making New Year's resolutions, but one of the things I want to do this year is cut down on the amount of plastic we use.
I don't think anybody who heard that plastic has been found in the Mariana Trench wasn't shocked (I know about the Mariana Trench thanks to Octonauts!). And the amount of plastic washed up on beaches is awful.
Since the law changed in England in 2015, making it illegal to give out plastic bags in shops, the amount of plastic waste on British beaches has dropped by 40 %.
Although it took a little bit of getting used to, I wouldn't dream of going out now without a bag or a basket to put my shopping in. I'd no sooner leave the house without a bag than go out without my purse or my phone.
A lot of it is difficult to cut out. When I buy pasta, it comes in a non recyclable plastic bag and there's no option to buy it loose.
But there are other ways to reduce plastic bag use. The most obvious is DIY reusable bags for fruit and veg, and the other is bags for bread if you buy it fresh and they put it in a plastic bag, like they do at the little bakery near my house.
DIY Reusable bags are very easy to make. I've used cotton muslin to make one for bread and some more for fruit and veg.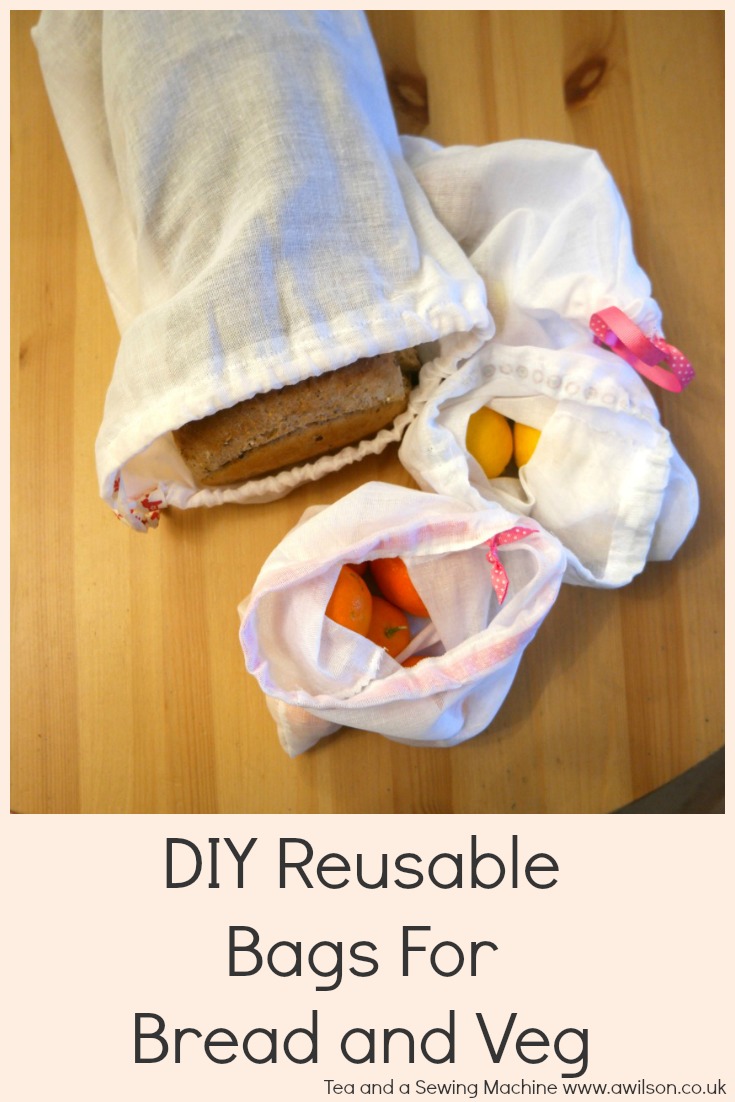 DIY Reusable Bags for Bread
You Will Need
Cotton muslin or some other lightweight, semi transparent fabric (old net curtains will do the job if you have some, or you could raid charity shops), bias binding or something else for the drawstrings (there are some ideas here on Threading My Way), usual sewing supplies.
Making the Bags
1. Cut a piece of fabric 33 cm x 76 cm.
2. Fold the fabric in half and pin the sides.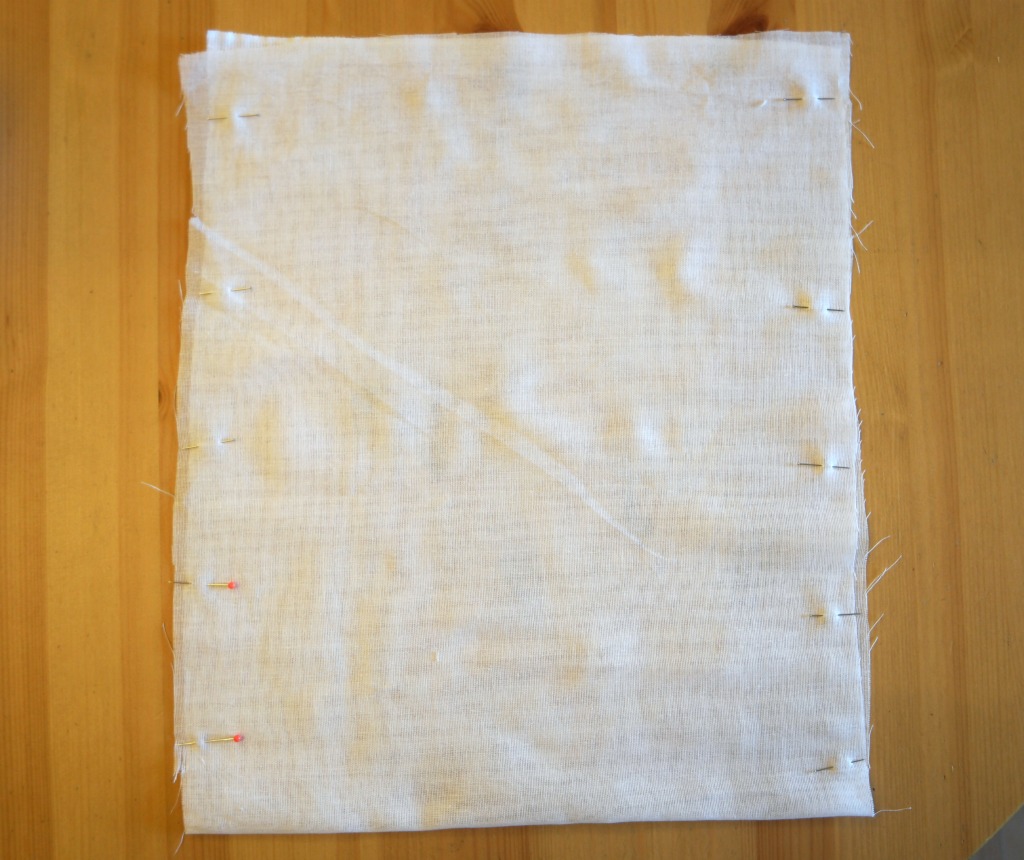 Sew the side seams and trim.
3. Take one of the corners and squash it flat so that the side seam is next to the bottom.
4. Measure 6 cm up from the corner. Pin, then sew across the corner.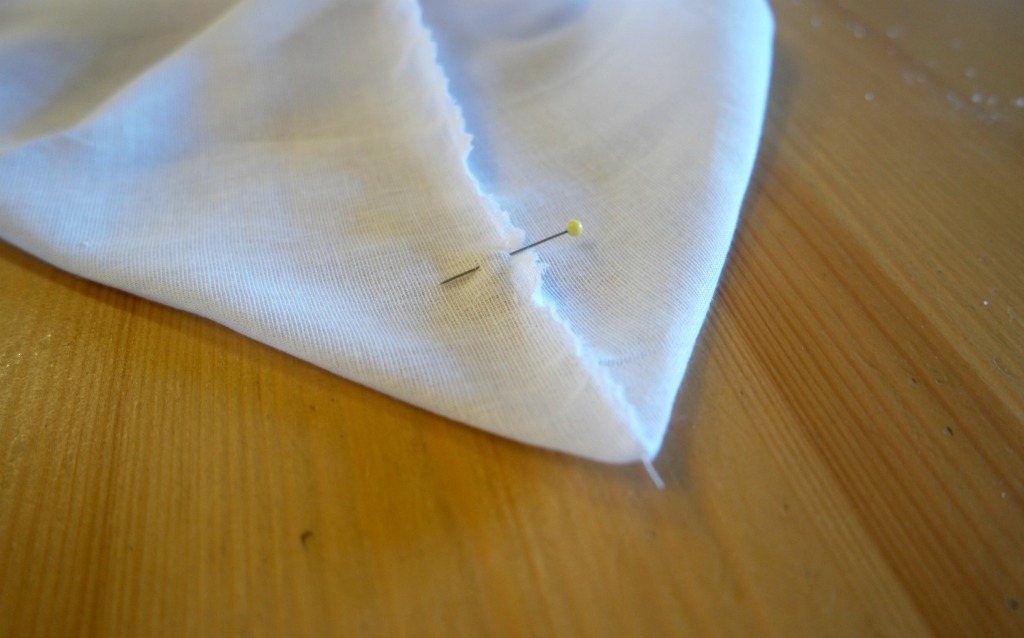 Cut the corner off. Repeat for the other corner.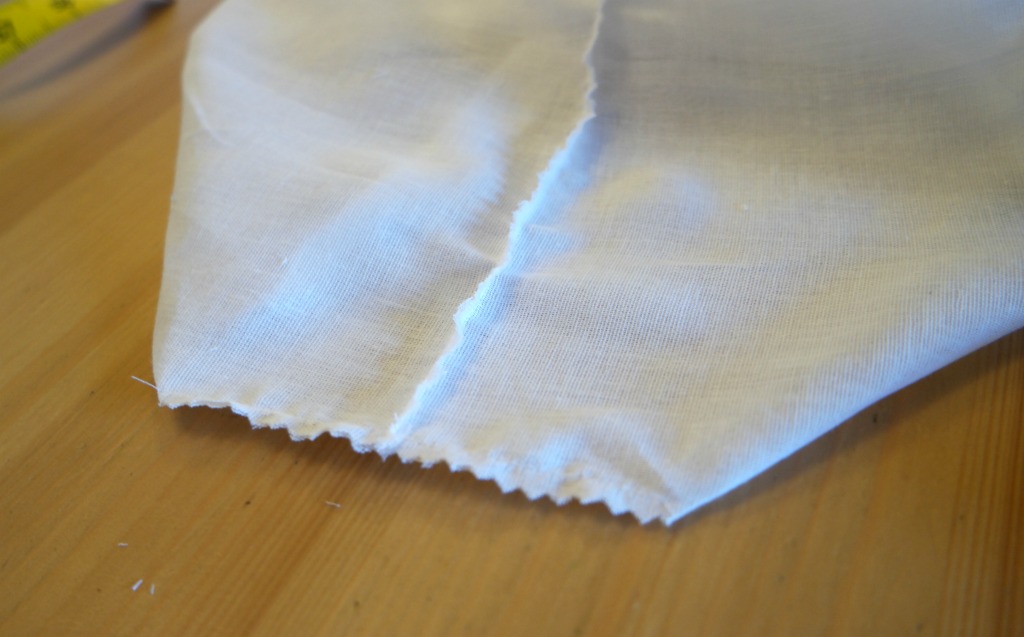 5. Fold the top of the bag over, then fold it over again. It will need to be wide enough for the drawstring cord. Pin, then sew, keeping close to the edge. Remember to leave a gap for the cord.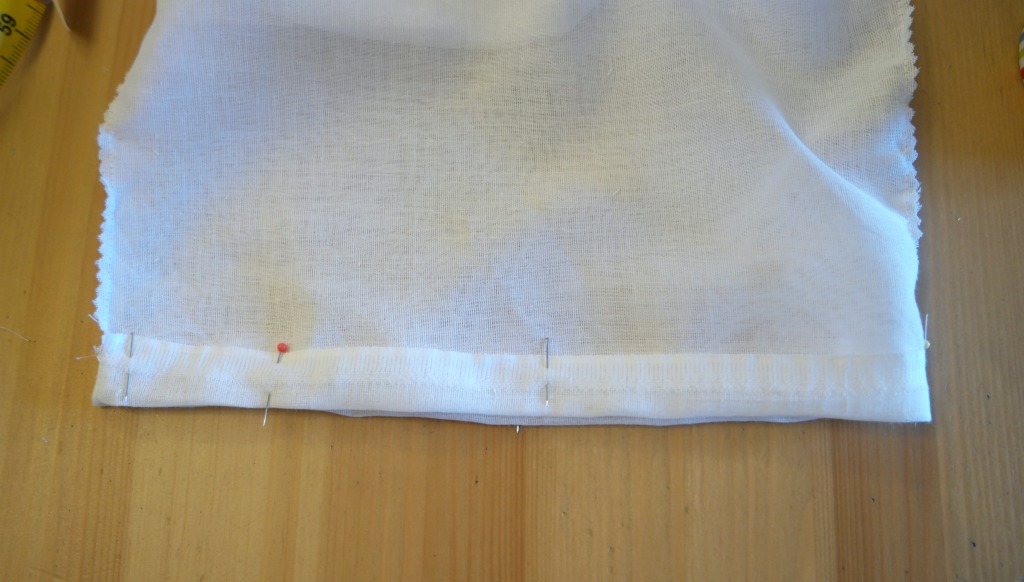 6. Thread the cord through the casing.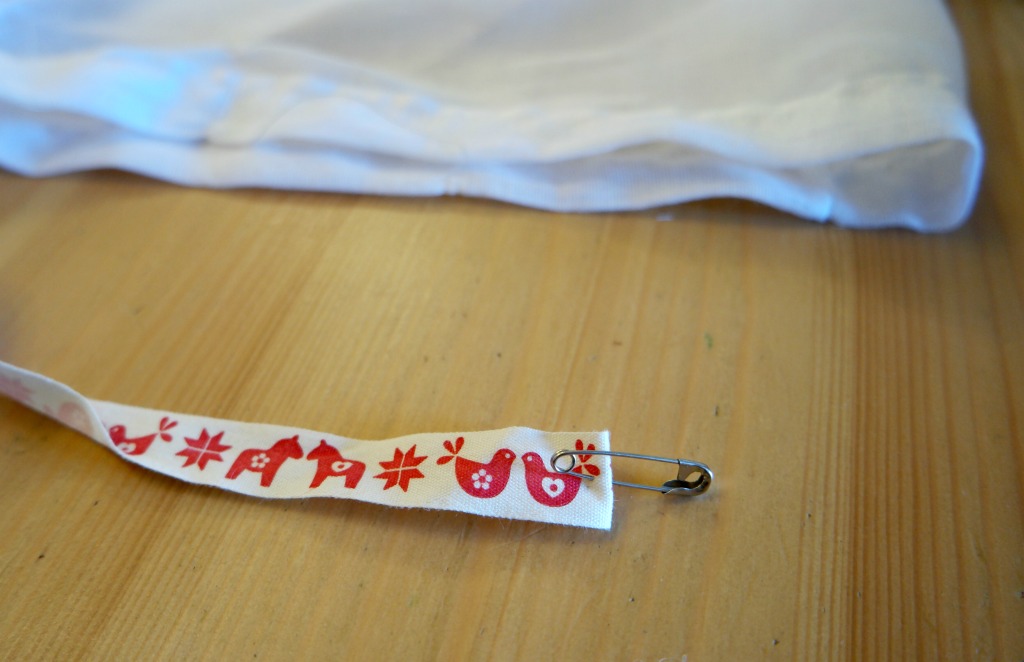 Making a Version For Fruit and Veg
To make a fruit and veg bag, cut a piece of fabric 20 cm x 60 cm. Follow the same steps as for the bread bag, but skip the boxed corners.
They're easy and quick enough to make all the bags you need in an evening!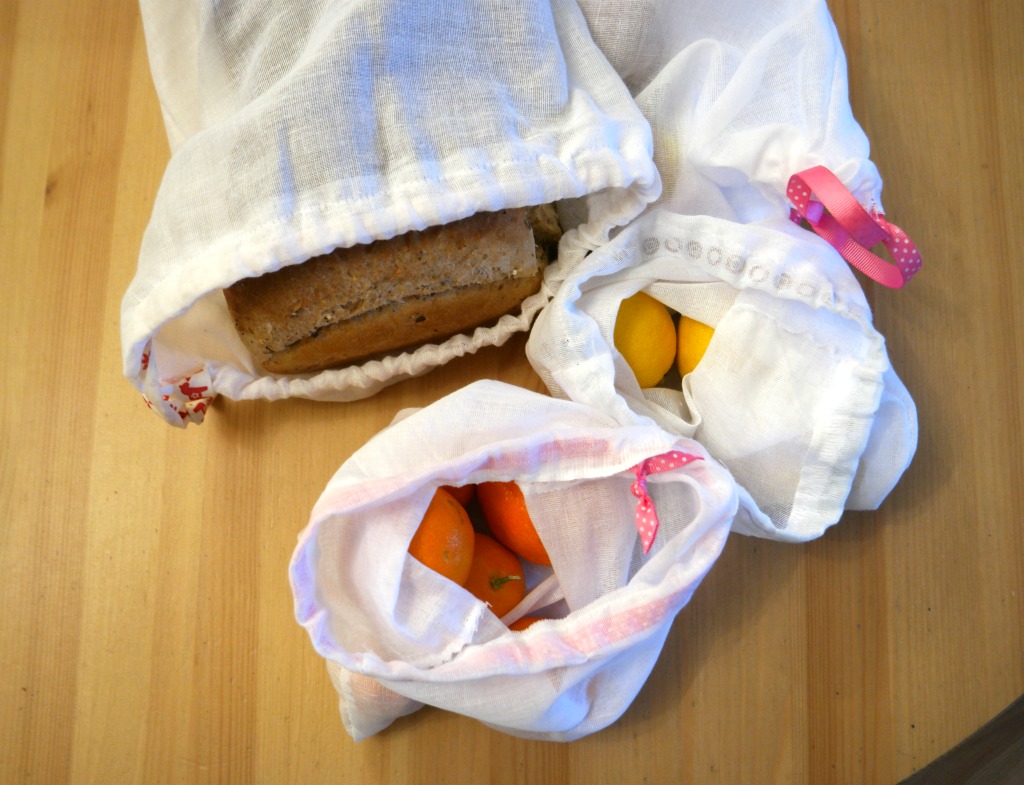 You might also like this tutorial showing how to make a reusable shopping bag!