Ok, so I've been going beserk with the crocheted flowers lately. My excuses are as follows:
I like them.
I like winter but I'm bored with it now. I'm looking forwards to flowers, sunshine and being able to leave the house with the boys in under 20 minutes. So until the great outdoors can provide me with them, I'm making my own.
They're great for using up odds and ends of yarn.
They are very quick to make so I'm not adding to my pile of unfinished projects, although my pile of crocheted flowers is pretty impressive on it's own!
Here is one last little crocheted flower tutorial. This one is for a crocheted daffodil.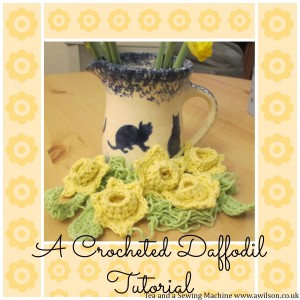 If you would like to download the pattern as a text only pdf you can do so here:Crocheted Daffodil Pattern
Happy St David's Day!
A Crocheted Daffodil Tutorial
2. 6 dc into ring. Join with ss. 6 stitches.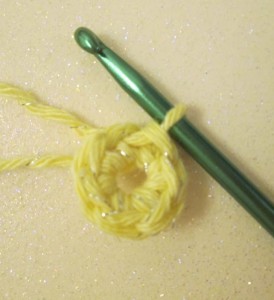 3. 1 ch, then *2 tr into next stitch* 6 times. 12 stitches.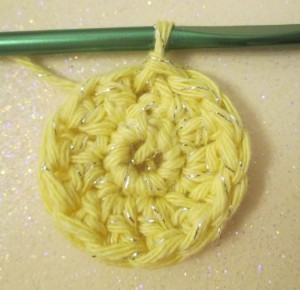 4. 3 ch, sk st, dc into next st, *2 ch, sk st, dc into next stitch* 5 times. 6 ch sp.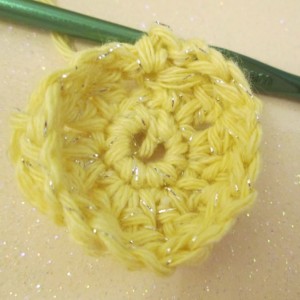 5. 1 ch, then *1 dc, 1 tr, 2 ch, ss into 2nd ch from hook, 1 tr, 1 dc* into each ch sp. Join with ss. Fasten off.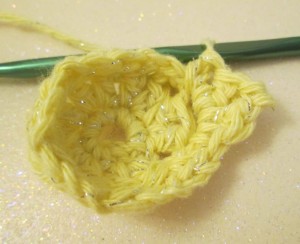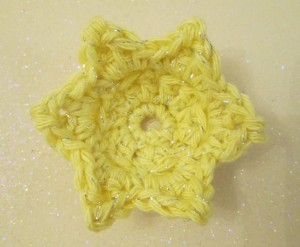 6. Rejoin yarn. 1 dc into each tr in the middle of the flower.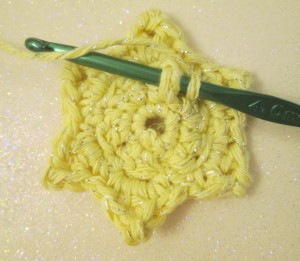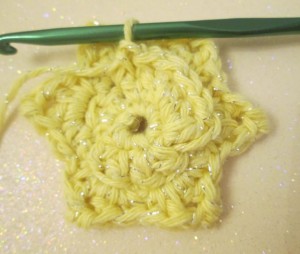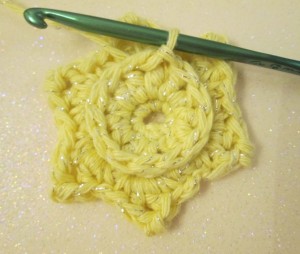 7. 1 ch, then 1 tr into each dc.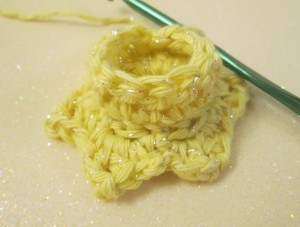 8. 1 ch, then 1 ss into each tr.