Having a dress form or tailors' dummy can make making your own clothes so much easier. It's very difficult pinning things to your back and then drawing on yourself with a pen! It's equally difficult trying to pin a hem and check that it's straight.
They're not so useful if they are not the same size as you! This is when you might need to alter a dress form.
The best kind of tailors' dummy is the adjustable sort
. These are more expensive than the kind that are a fixed size
. The fixed sized ones, although cheaper, can be where you can run into problems.
As have I.
My dress form, known as Betty, has never been a great match size wise and this has resulted in some slightly peculiar results.
Living in quite a small house as we do, there is no room for large items of clutter, which Betty has unfortunately become.
So there's a choice:
Get rid of Betty (I feel bad doing this as she was a Christmas present a few years ago).
Get a new one (I already have one and there's not space for 2, which takes me back to #1)
Fix Betty up so that clothes that fit her also fit me.
I decided to go for option #3. If it worked, I'd have a dress form that was the right size. If it not, I'd still have options 1 and 2.
Thankfully it did work, although she does still need a little bit of adjusting.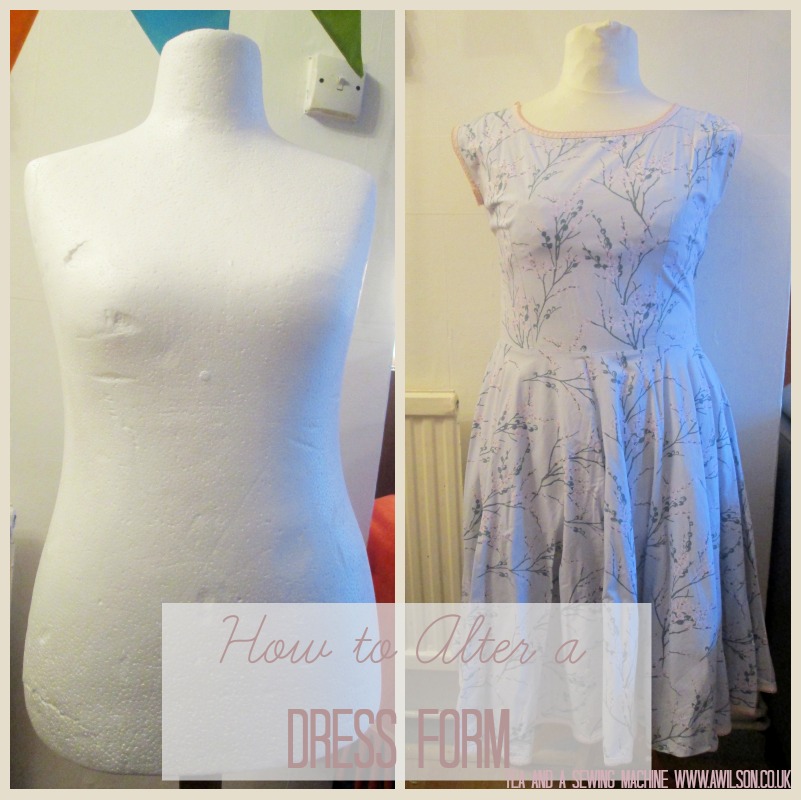 How to Alter a Dress Form
The first thing to do is take some measurements.
The measurements I took were:
Round my neck
The distance between my shoulders
Shoulders to armpit
Round my top area under the armpits
Boob area
Under boob area
Waist
Hips
Distance from waist to hips
Distance from armpit to waist
I then took Betty's measurements.
Her top half needed to be slimmed down a bit. The rest of it was fine, although the fact that she is not squashy is still a slight problem.
How to Make a Dress Form Smaller
The cheaper dress forms are usually made of polystyrene and covered with a nylon cover. So remove the cover and find a sharp, serrated knife.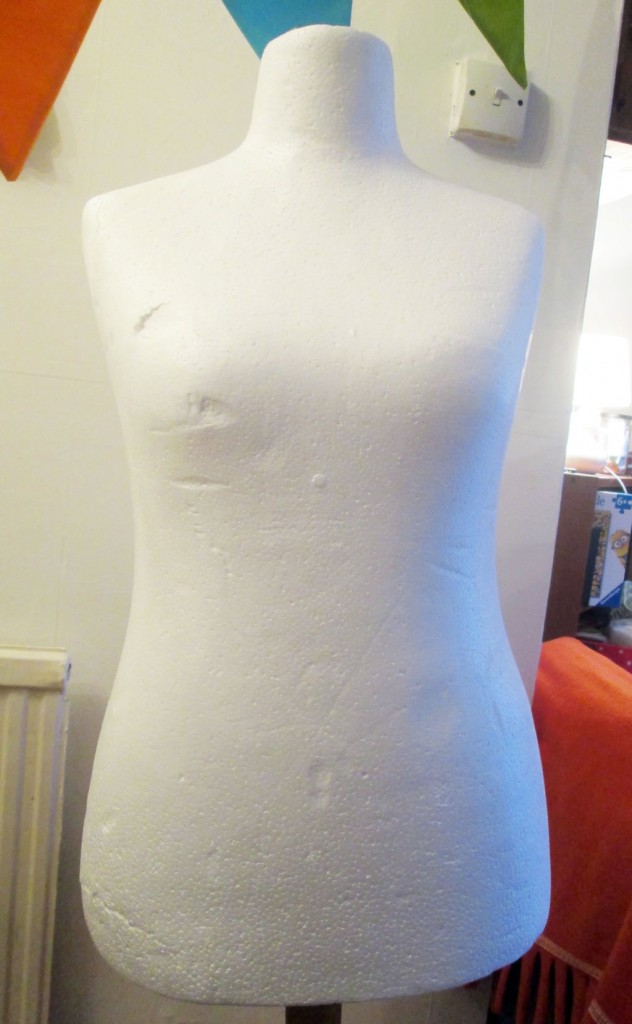 As polystyrene makes an almighty mess, I'd recommend putting a tablecloth or a sheet down first. When I did this, it got everywhere. It even stuck to the cat.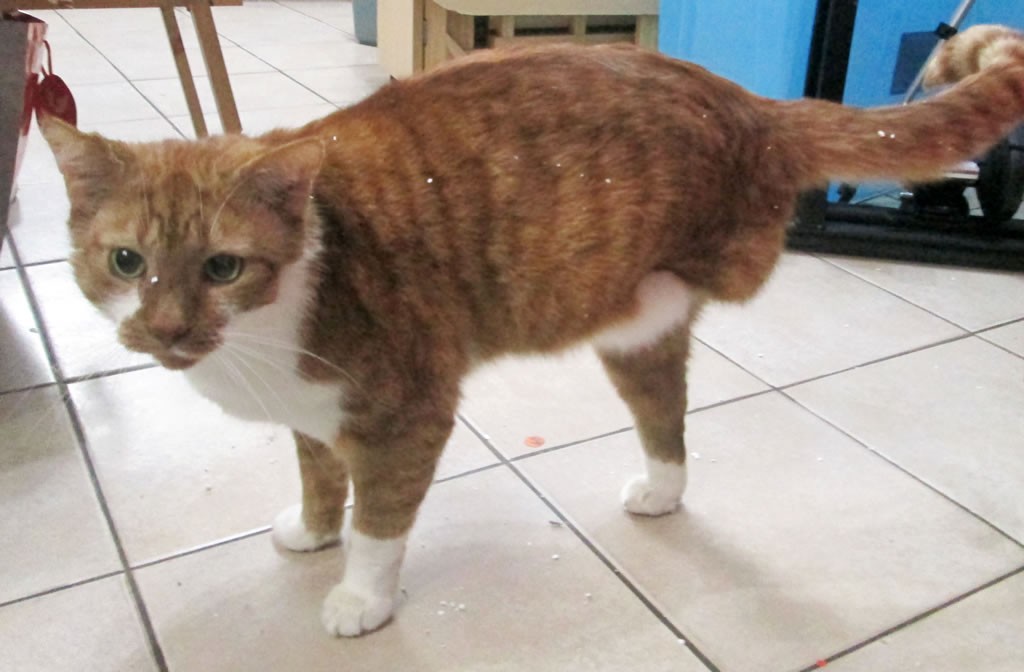 Identify the areas on the mannequin where your measurements are different. Using the knife, carefully shave bits of the dress form until the measurements correspond with your own.
Keep measuring!
When you have got those areas to the correct size, then you can grade it between those points so that the dress form's curves are similar to your own.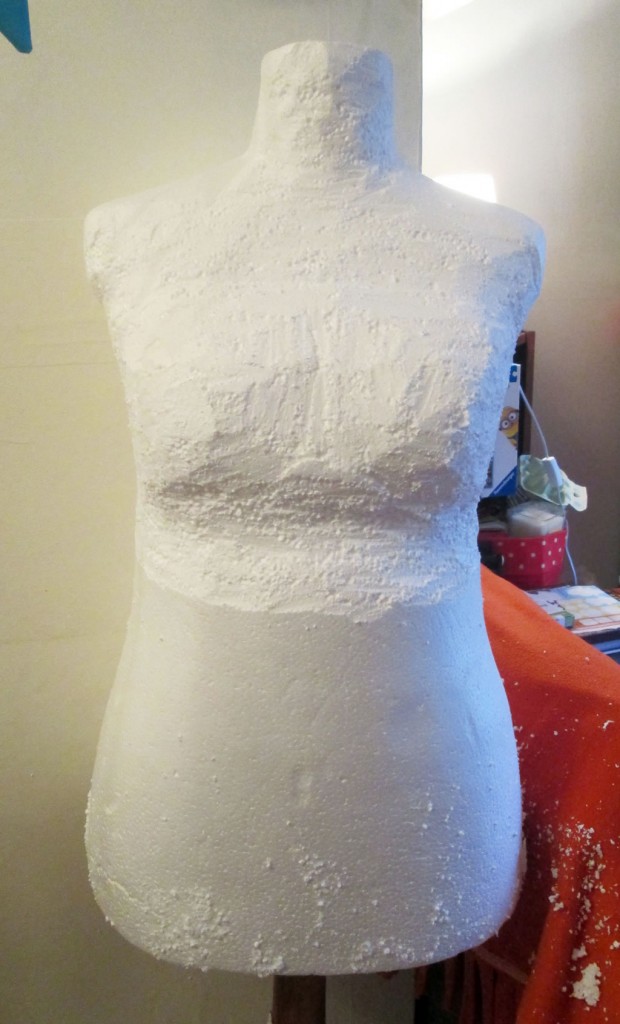 Having a smaller frame than the dress form, I cut quite a bit of the underarm area and also off the back.
Obviously cutting bits of it off only works if the dress form is too big. So what do you do if it's too small (or if you accidently cut too much off)?
How to Make a Dress Form Bigger
In order to make your dress form bigger, you will need some firm batting or wadding, an old bra and an old top, either a snug fitting t shirt or a vest top. The kind they sell in Primark is just the thing.
Identify the areas that need padding out. Start to layer up the wadding and pin it in place. Pop the t shirt onto the dress form and check the measurements. Keep going like this until you have a dress form that fits!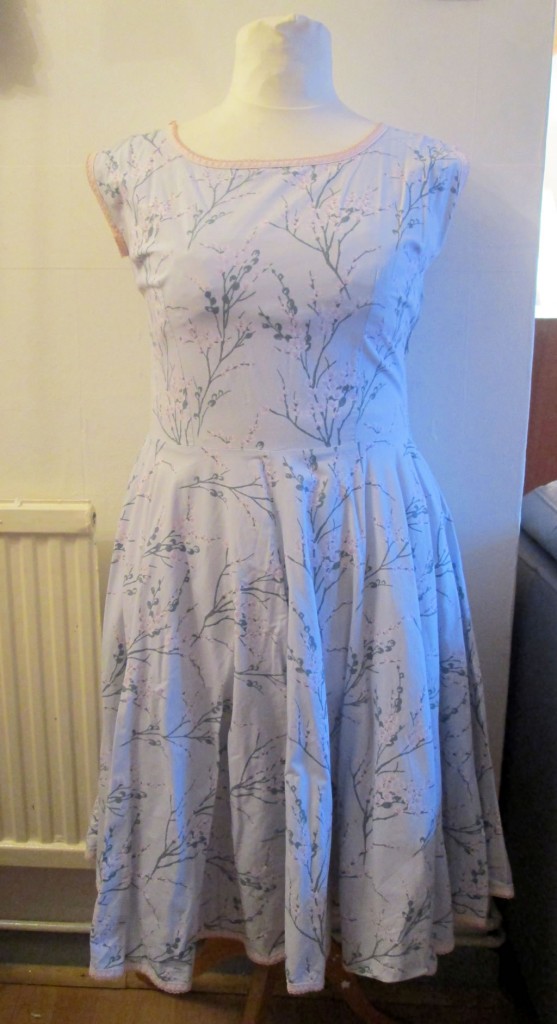 There's a nice tutorial showing how to do this in more detail at Sew Country Chick.
PS If you want to sew clothes without using a pattern, you might like my ebook!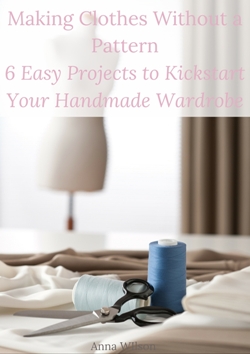 You might like to read these posts:
Cherry Blossom Dress Without a Pattern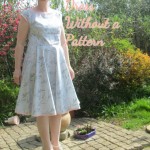 Cross Over Style Jersey Dress Without a Pattern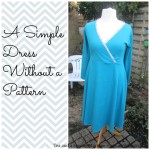 A Guide to Pattern Pieces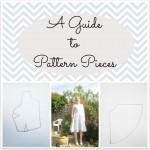 25 Tips For Sewing Clothes Without a Pattern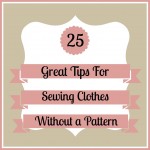 This post contains affiliate links.