A couple of weeks ago I wrote a post called How to Alter a Dress Form. I have had my dress form, Betty, for a few years and she was too big. As I couldn't use she was clutter that I just don't have the room for, so I made the decision to get her to the right side or get rid of her.
A couple of hours and 1 sharp knife later and she's a much better fit.
What I didn't mention however was Betty's other problem.
Not only was she the wrong size, she kept falling over!
She had been supplied with detachable legs that bolted on but they wouldn't stay put.
Every time somebody walked past her, she fell over.
Every time one of my boys hit her with a toy car, she fell over.
A couple of times all I did was cast a glance in Betty's general direction and she fell over!
This was one of the reasons why I was actually favouring throwing her out. Getting her to the right size was fine, but the fact that she was too big in the top half was only part of the problem.
So once I had managed to get Betty to more or less the right size, I set about fixing the legs.
First of all I tried tightening up the bolts. Unfortunately one of them had fallen off and had possibly disappeared up the hoover. Ferreting around under the furniture yielded no results, although I did discover a quantity of Lego.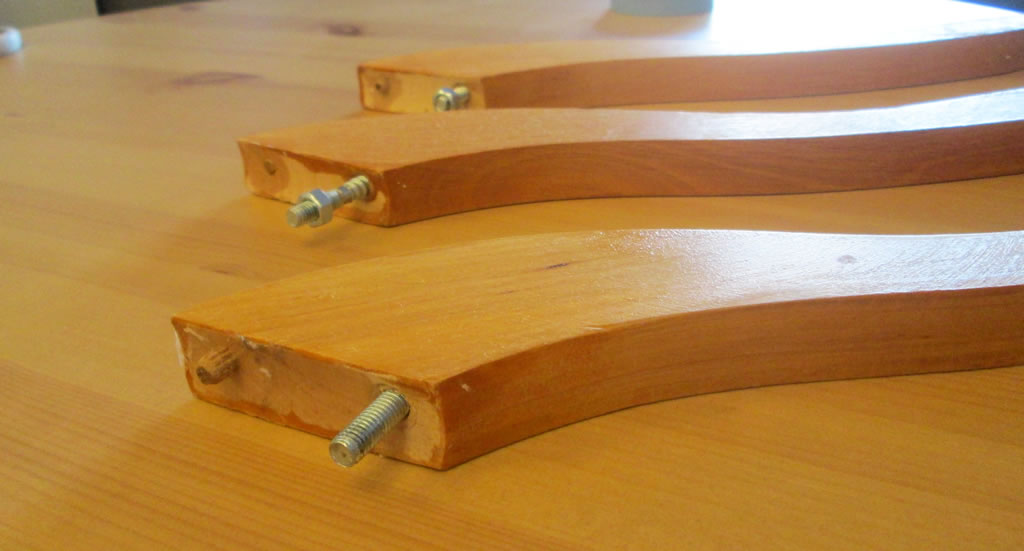 Next I tried a combination of wood glue and tightening up the bolts that had not been eaten by the hoover. That didn't work either. The legs still moved about.
So it was time to get creative!
I needed a stand that could be attached to the bottom of stand where the legs went, that would be the right size and would not fall over.
After chewing the idea over for 10 minutes or so, I hit on the perfect solution.
A Christmas tree stand!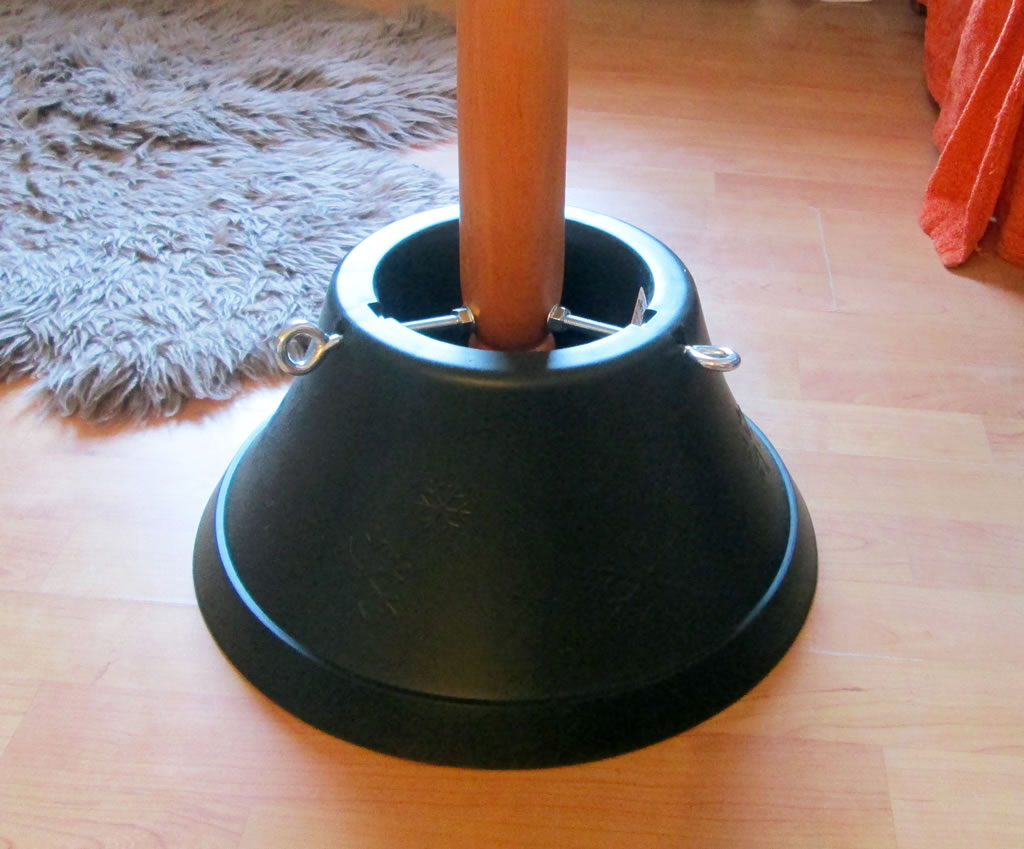 A Christmas tree stand is adjustable (you can't tell exactly how thick the trunk's going to be), would attach to the base of the stand (the bottom of Betty's stand is similar to the trunk of a small Christmas tree) and stable (nobody wants their Christmas tree to squish their toddler or mangle their pet).
We have a fake tree so I needed to buy a stand.
If you decide to do this yourself, the Christmas Tree stand I bought was this one from Amazon
.

I attached it to Betty and it worked!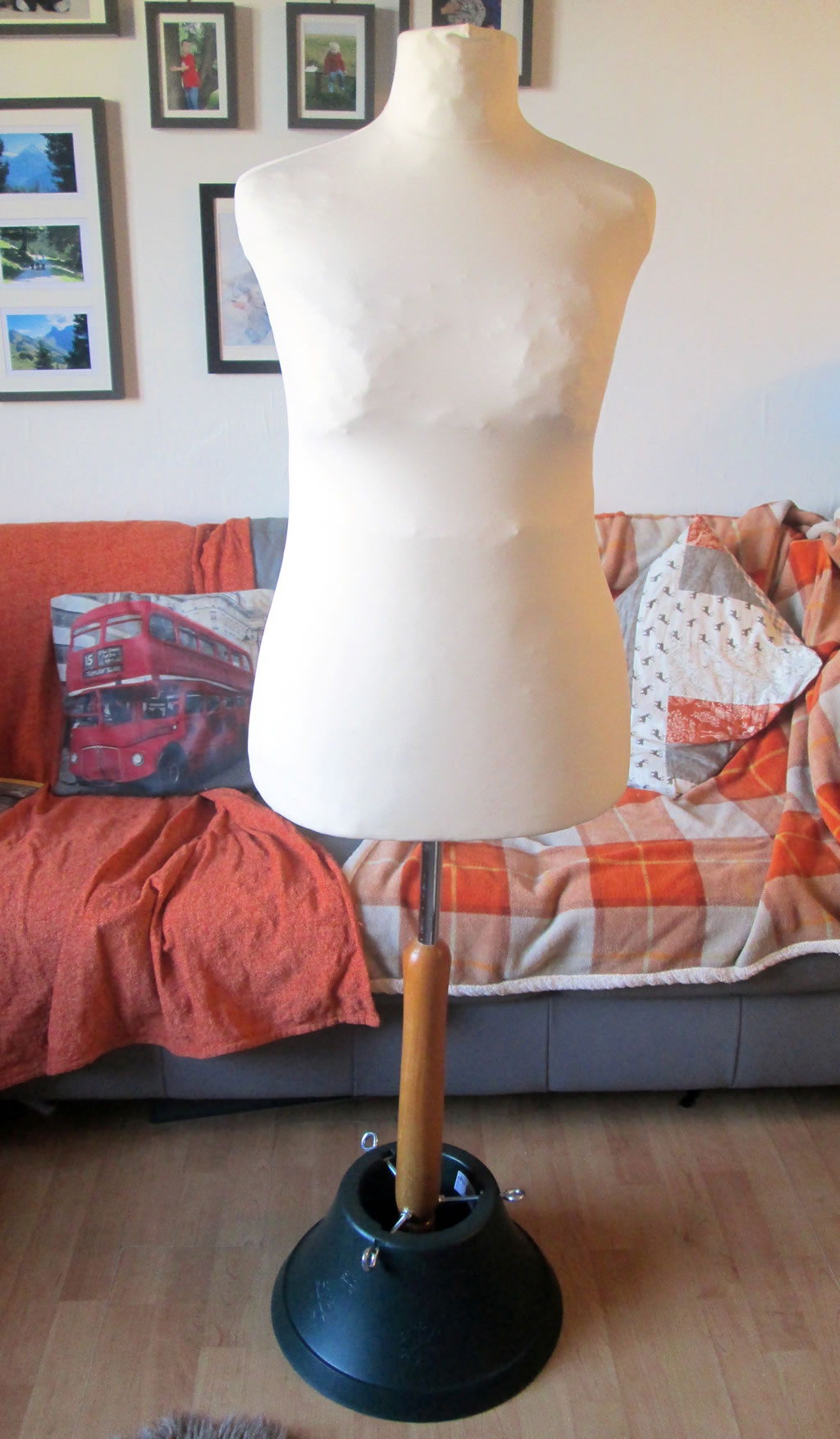 You might find it necessary to sand the bits of the dress form's stand where the metal bits of the Christmas tree base will go to make then flatter.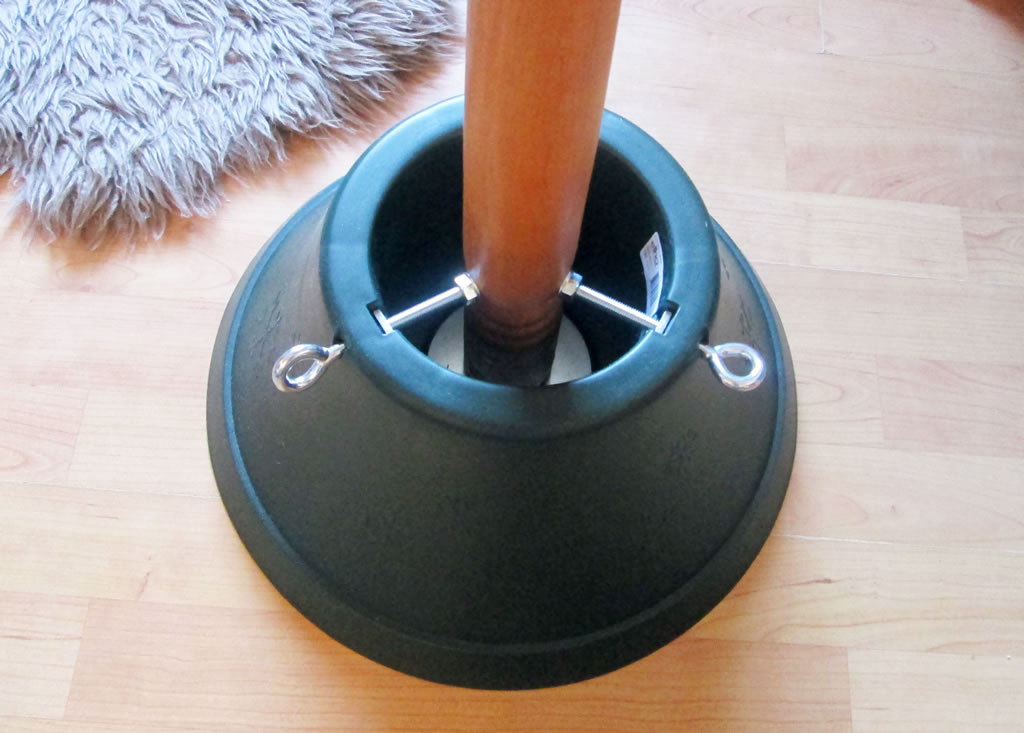 If it doesn't feel stable enough, you could fill the cavity of the Christmas tree stand with bean bags or you could make little bags and fill them with rice to weight it down.
I'm so happy I can use my dress form again. It's the right size and it doesn't fall over!
PS If you want to sew clothes without using a pattern, you might like my ebook!