Fern Stitch: Hand Embroidery
Fern stitch is a useful stitch to know, especially if you're sewing plants and flowers. Obviously you can use it to sew ferns and other plants, but it can be used in other ways as well! On the little purse I've been making, I've used fern stitch for the lavender.
Fern stitch is made up of three little stitches, sewn in the same way and repeated along a line. It is worked from top to bottom.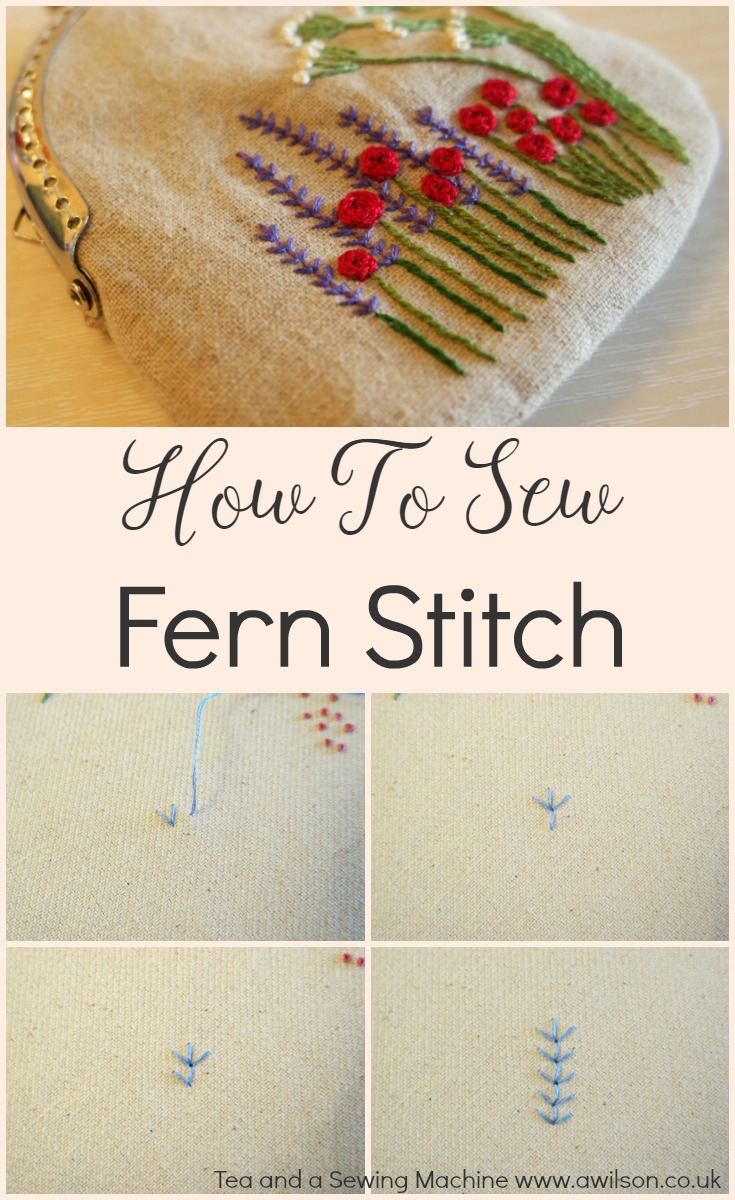 How to Sew Fern Stitch
1. Bring your needle up to the right side of the fabric at the top of the first stitch. Make a vertical stitch.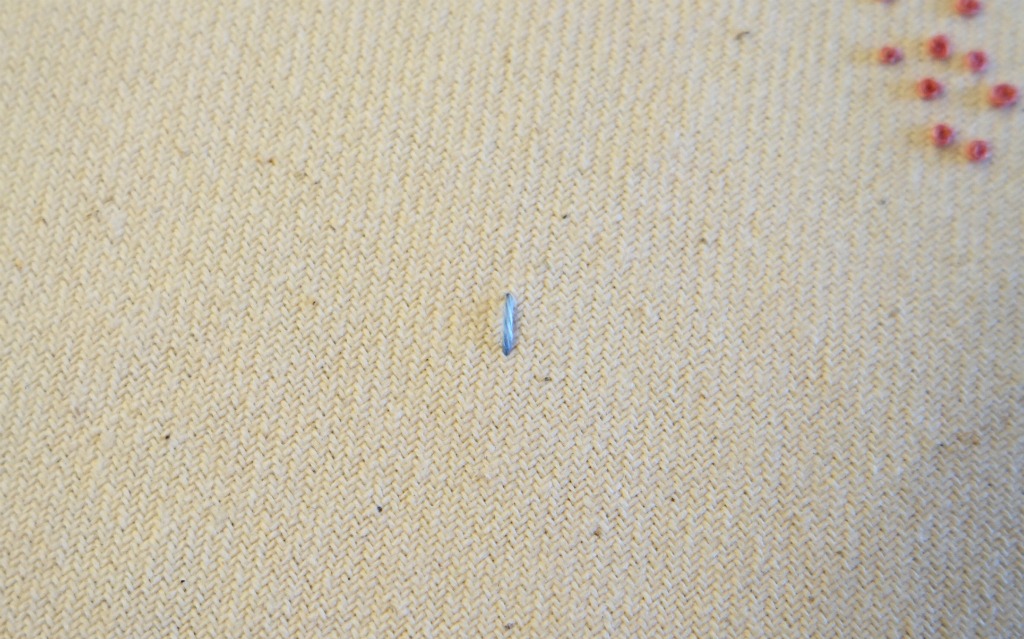 2. Bring the needle back up to the side, then take the thread through the same spot as the bottom of the vertical stitch.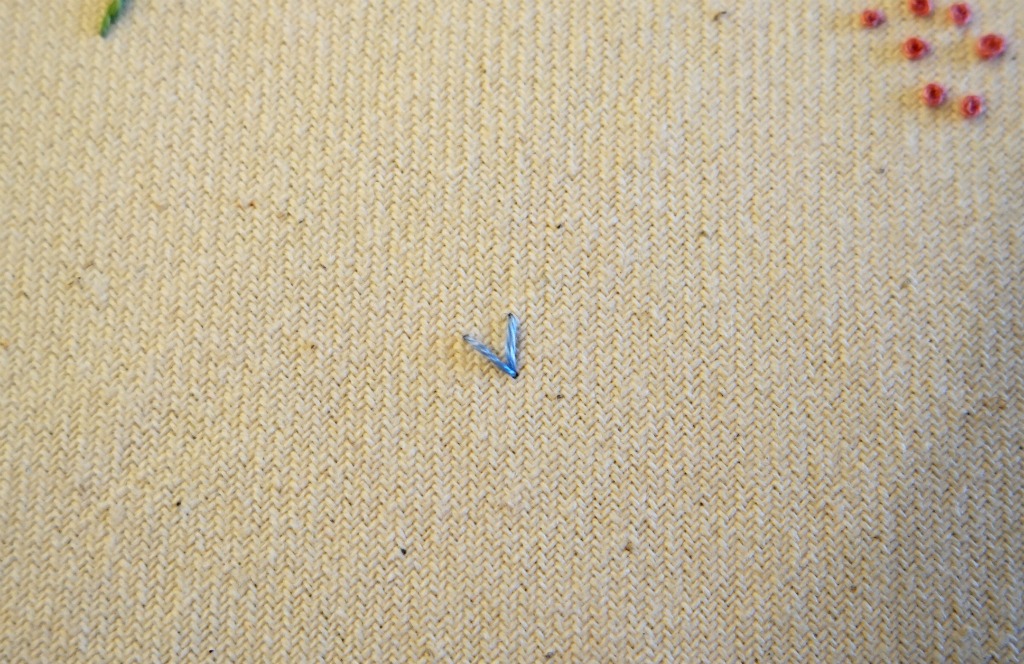 3. Bring the needle up on the other side and make another stitch in the same way, ending in the same place as the others.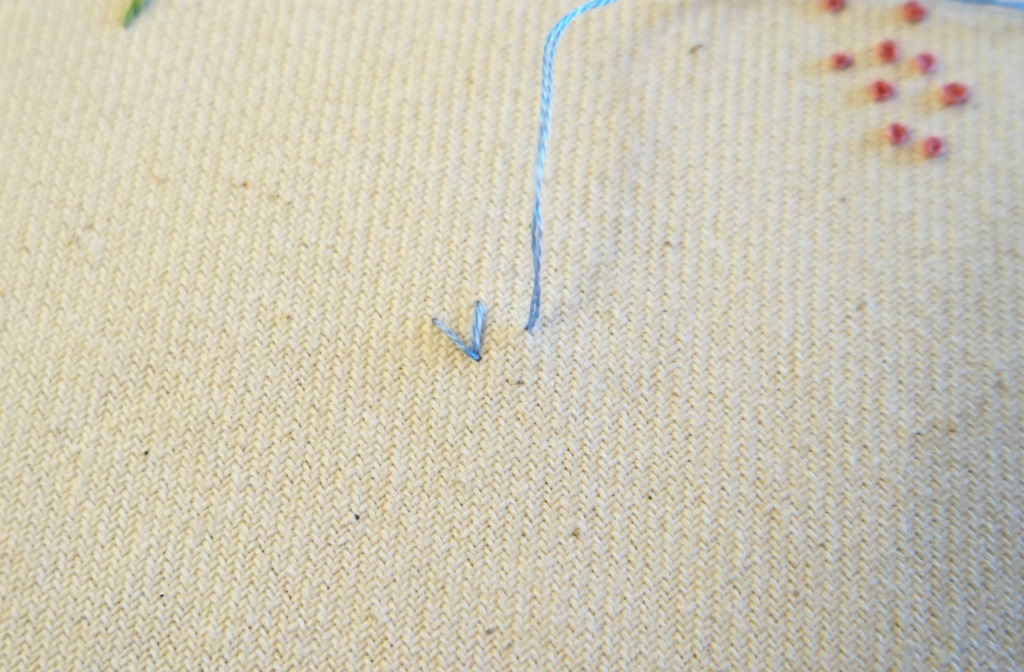 4. Make another vertical stitch by bringing the needle up just underneath the first stitch, then taking it back through where the first stitch ends.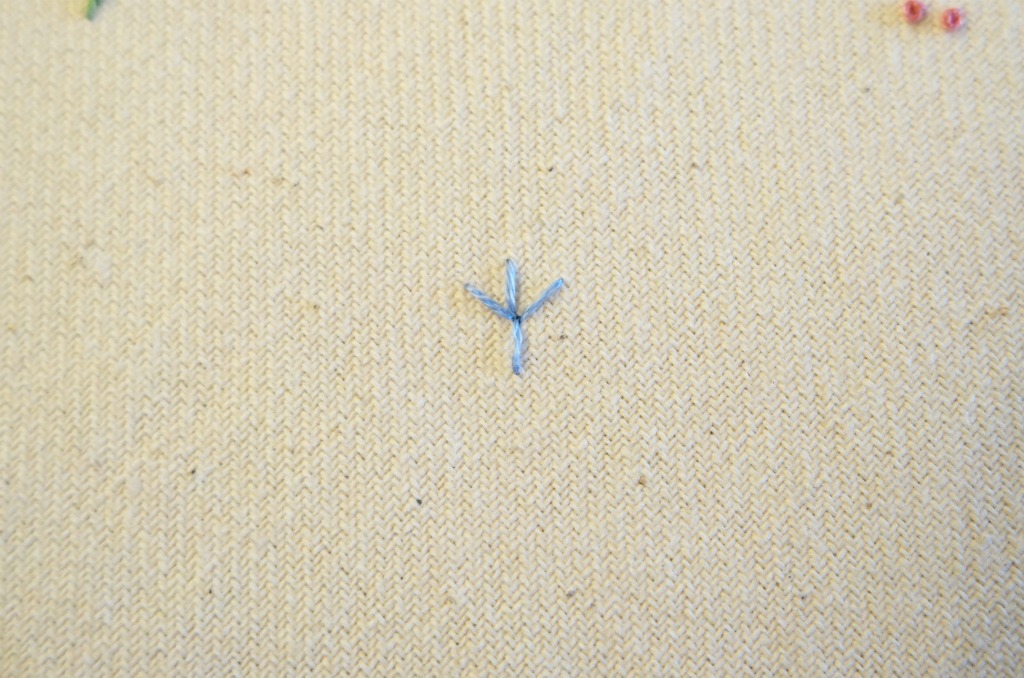 5. Make the stitches at the sides in the same way as previously, ending the stitches at the bottom of the second vertical stitch.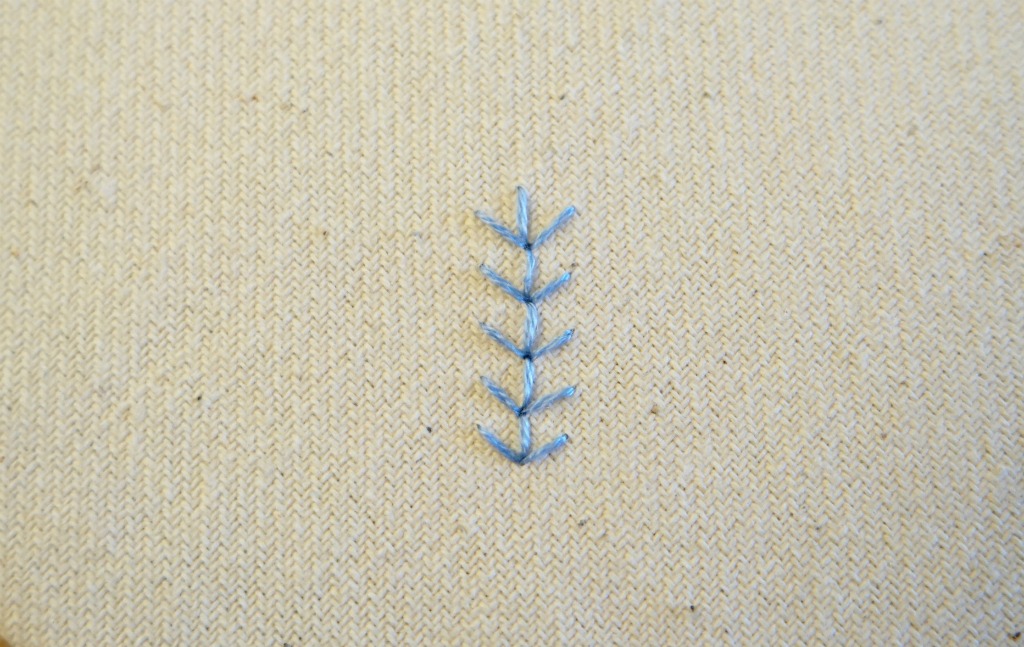 You are basically sewing a backstitch, while stopping off to make the stitches at the side.
To keep it neat, try to ensure that the stitches are the same size.
If you worry about neatness, you could draw 3 lines, equally spaced apart. The centre line would be where you would sew the vertical stitches and the lines at the side would be a guide for the stitches that come out at the sides. The top of the stitch would touch the line. I didn't bother with drawing lines, I found just sewing the stitches by sight was fine. If the odd stitch was a bit wonky, I just undid it!
If you like learning embroidery stitches, you might also like these posts.
Lazy daisy stitch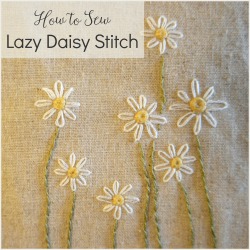 Stem stitch
And if you would like the embroidery design that I've used on the little purse pictured above, you can download it for free here!
These are affiliate links for embroidery stuff on Hobbycraft.
Linking up here.