Stem Stitch: Hand Embroidery
Stem stitch is a useful embroidery stitch to know if you need to embroider lines as part of your design. Obviously it's great for stems, but it can be used in other ways to! It offers an alternative to back stitch and running stitch, and is a slimmer option than chain stitch, which can look a bit chunky.
I've used stem stitch for the stems of the flowers on this piece of embroidery I've been working on, and I'm very happy with the results! For the fabric, I used a cotton linen blend, and to embroider the flowers I used 2 strands of DMC embroidery thread (affiliate link).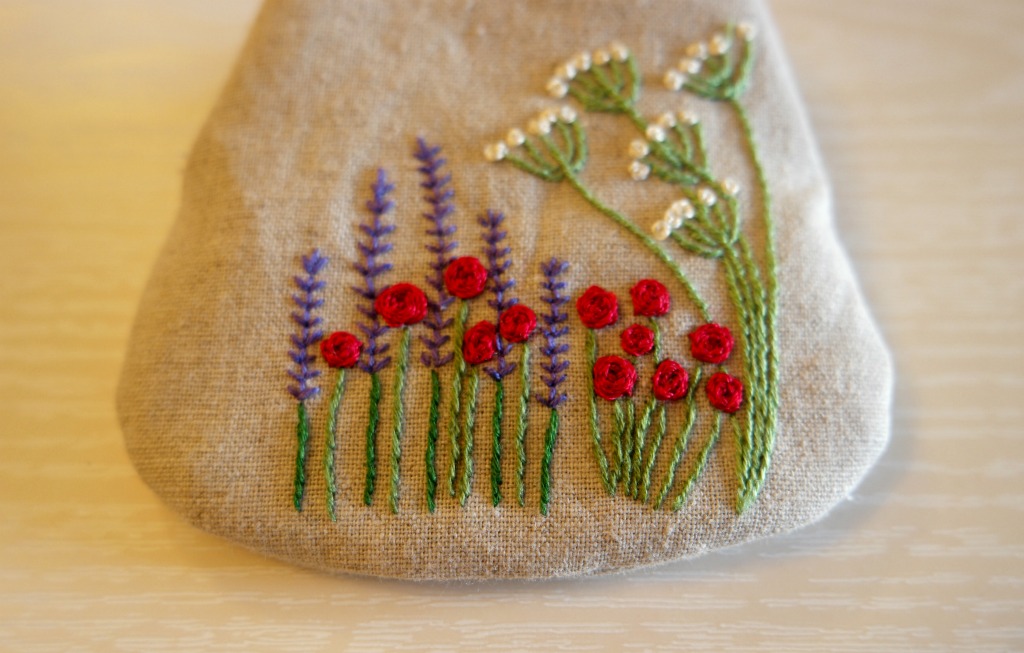 If you would like to practise your embroidery stitches on a free design, you can download the one for these flowers, plus the daisy design I used in this pouch tutorial.
How to Sew Stem Stitch
Stem stitch is worked along a line and from left to right.
1. Bring the thread up to the right side of the fabric, where your line starts.
2. Sew a horizontal stitch, but before you pull it taut, bring the needle up half way along the stitch.
3. Pull the thread so that the stitch lies flat on the fabric and the thread is underneath the stitch.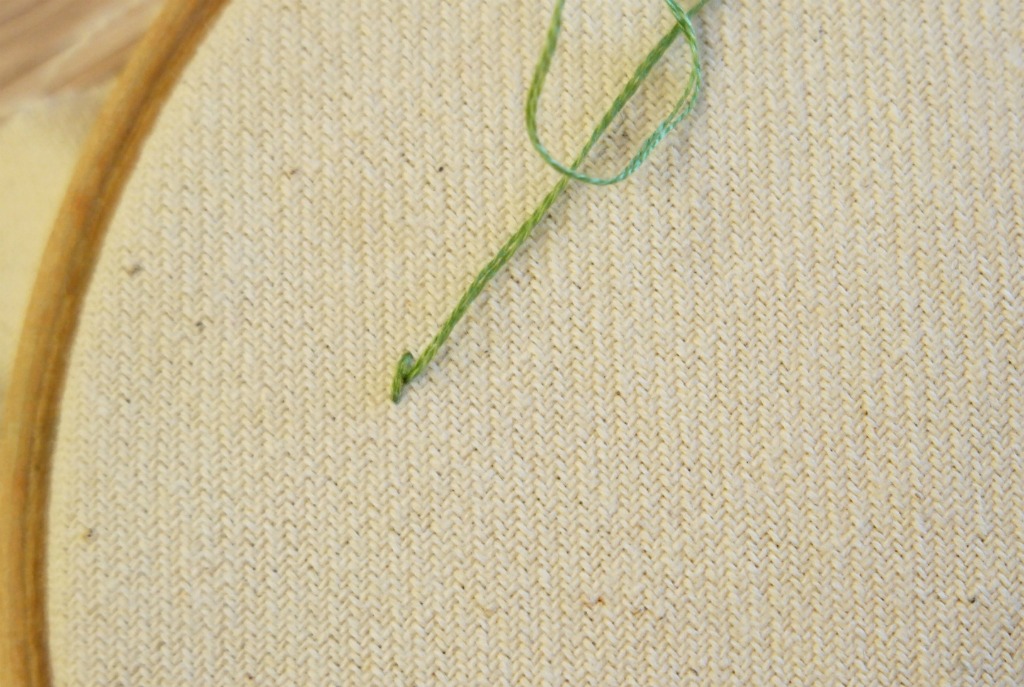 4. Make another stitch. This time, before pulling it taut, bring the needle back up to the end of the previous stitch.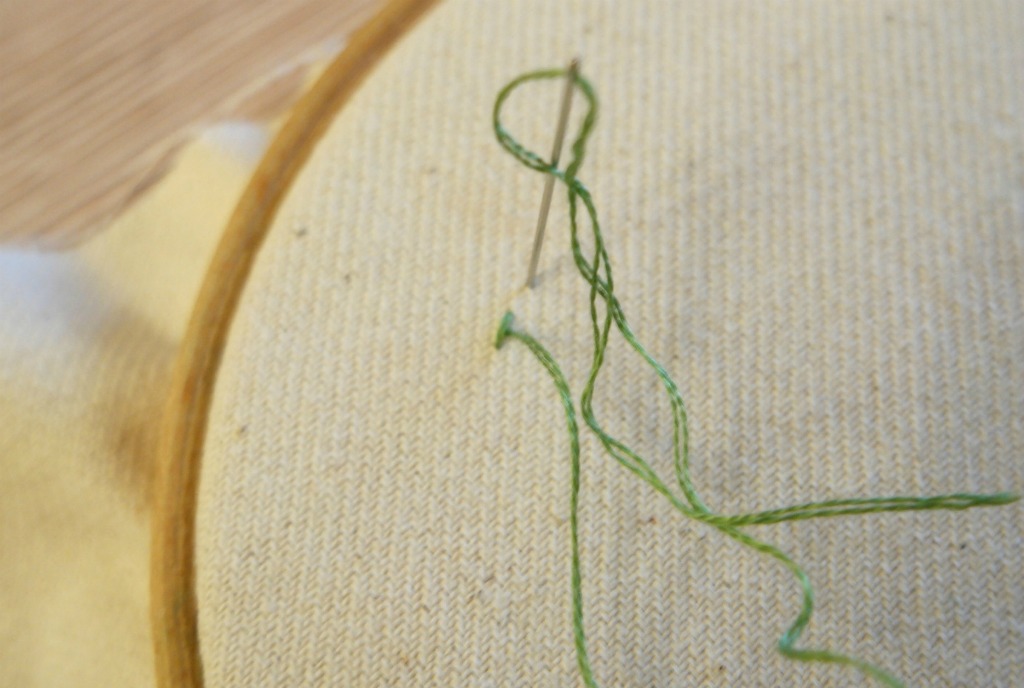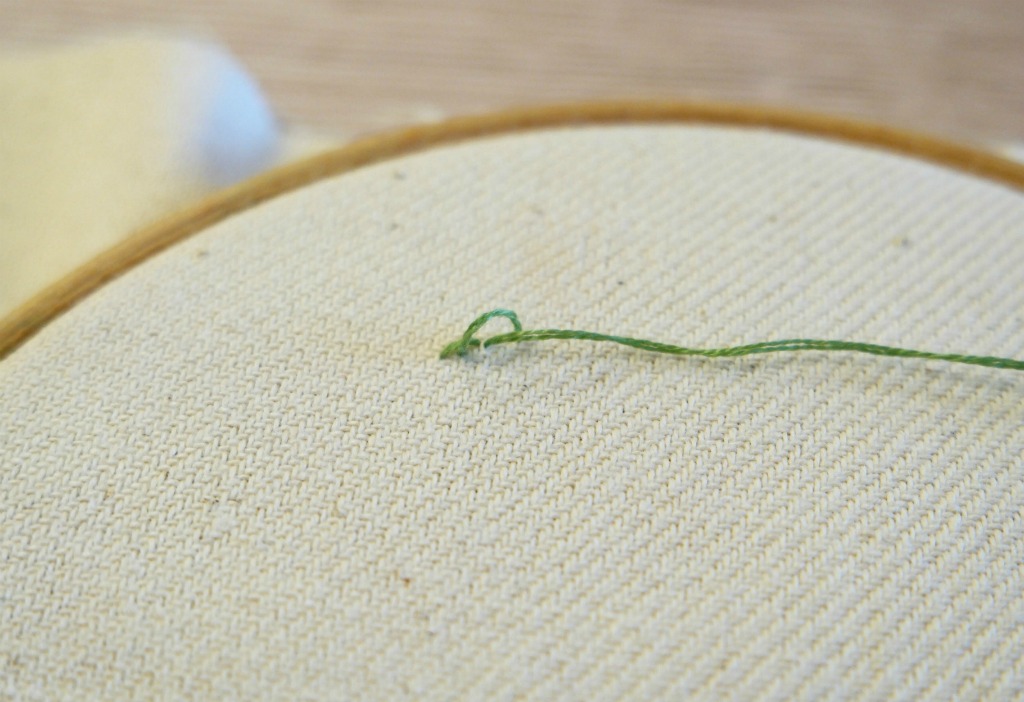 5. Then pull on the thread to make the stitch, checking that the thread is underneath the stitch.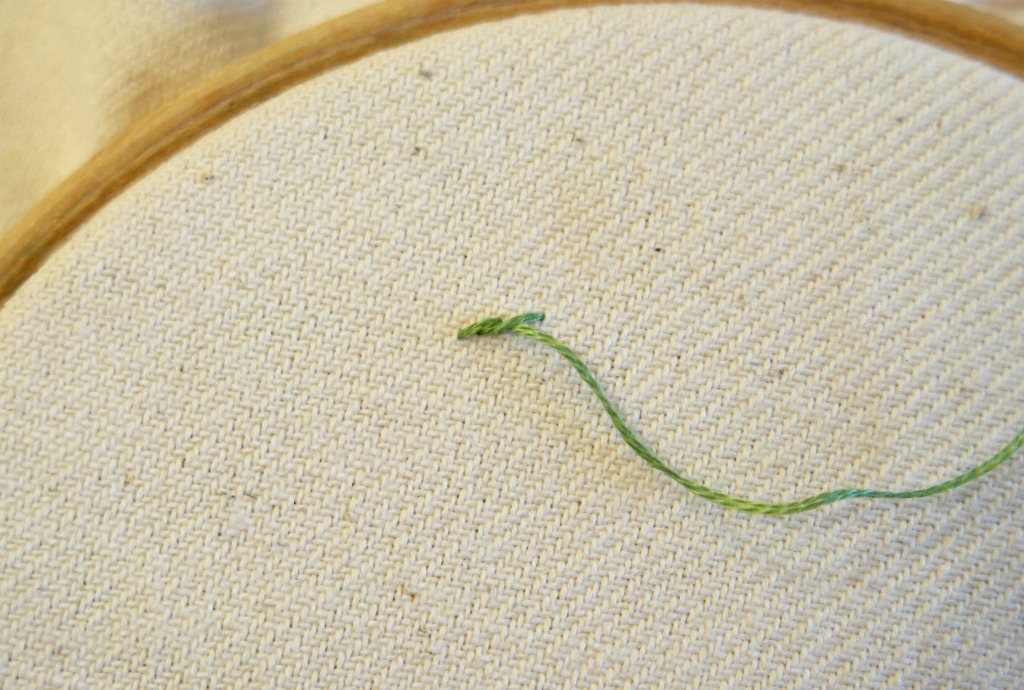 Keep going in this way, making a stitch, then making the next one half way along. Work in a line until your line of stitches is long enough.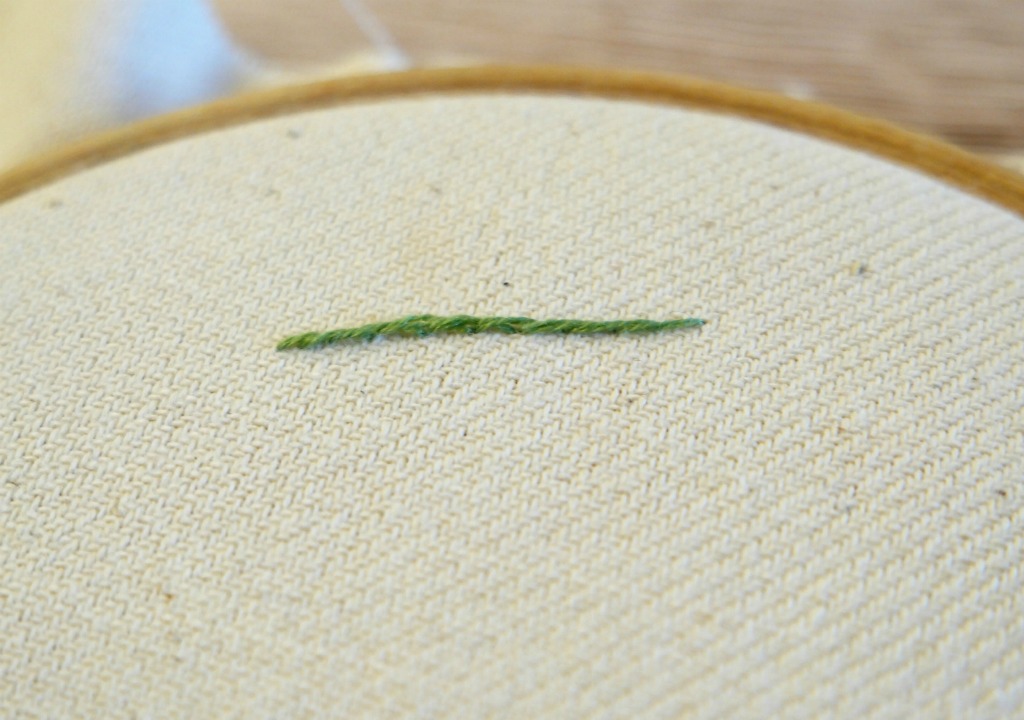 You might also like these tutorials:
And if you want a project that uses embroidery, you might like to take a look at this tutorial that shows how to make a pouch with a zip down the centre, and embroidered daisies on either side of the zip. The daisies use stem stitch, lazy daisy stitch and woven wheel stitch.
Linking up here.