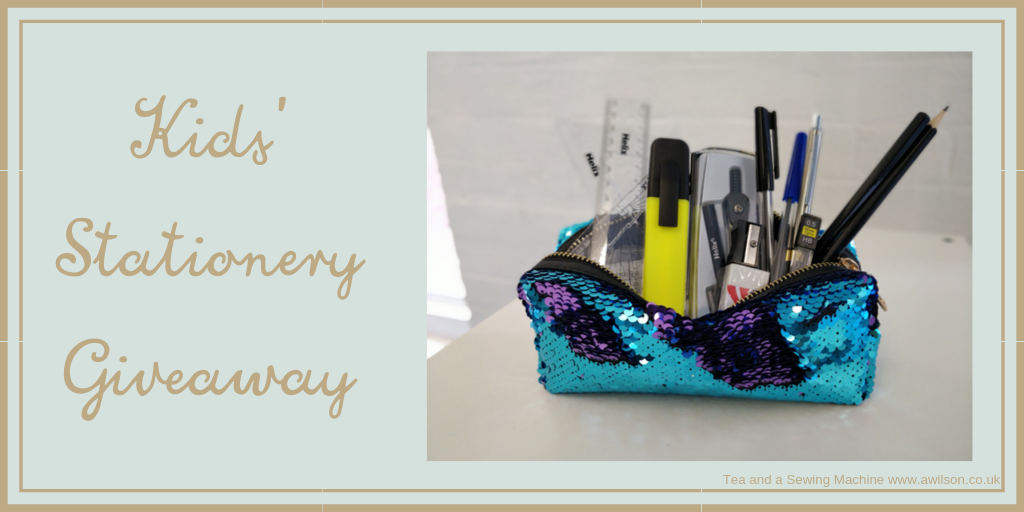 Kids' Stationery Giveaway
One of the things that makes a huge difference to the amount of sewing I do is being able to keep my sewing machine out.
I did have a corner of the living room, but we needed the space. Now I use the kitchen table. We have another table that we use for mealtimes, but on a Sunday hubby makes a roast dinner. This usually means gravy everywhere and, much as I like a roast dinner, I don't want it on my sewing stuff! So I'll move it upstairs on Sunday morning and get it out again later in the week.
Having access to it is what makes the difference. As well as being able to get to the sewing machine, I have fabric, thread, buttons, craft books, zips, elastic, pretty much everything I need to get started when inspiration strikes.
When it comes to kids, we want the same for them! Whether they are our children or our grandchildren, we want them to have access to the things they need.
Some of you will know that I have 4 boys, 2 at school and 2 who are home educated.
The ones who are at school have homework to do, and it's much easier for them to get on and do it if they have the stuff they need to hand.
One of my kids is very arty. He loves to draw, so I do my best to make sure he has a supply of mechanical pencils and fineliners.
With the home educated boys, although they spend a nice amount of time at drama, forest school, rollerskating, karate and other home ed meetups, they do need to write sometimes! I want to encourage rather than coerce (it's much easier for everybody if they actually want to do it!), and having nice stationery to use makes a difference.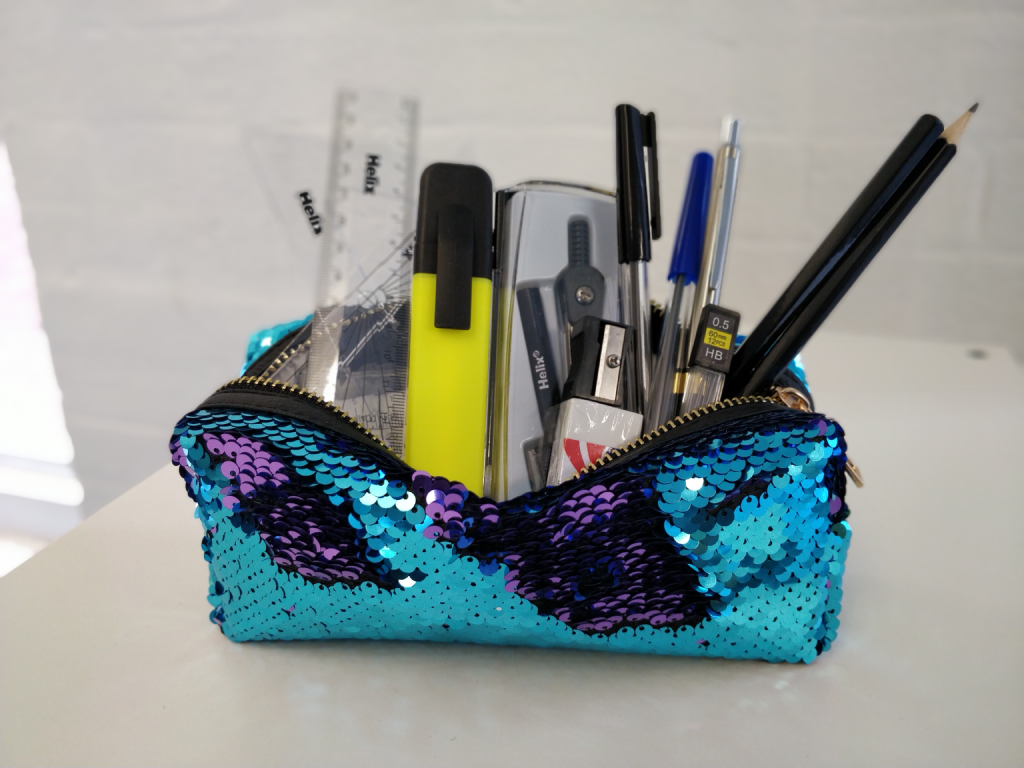 Officestationery.co.uk are offering a chance to win a full stationery set and pencil case for your children or grandchildren. It includes the following:
2 x HB Graphite Pencils
2 x Ballpoint Pens (1x Black, 1 x Blue)
1 x Pencil
1 x Lead Refill
1 x Self-Centering Compass
1 x 15cm/6" Rule
2 x Set Squares
Large Sleeved Eraser
Sharpener
Yellow Highlighter
Helix Timetable
The giveaway will run from Thursday 17th October 2019 until midnight BST on Thursday 24th October. The details for entering are below!
Tea and a sewing machine halloween competition