I'm very excited to be cohosting Share it Sunday linky party!
I've had a busy old week. This week in our house there have been:
2 birthdays
2 birthday cakes
1 party (they had a joint one)
1 little boy off school with a cold that turned into an ear infection
2 trips to the doctors'
1 flu vaccination with ensuing snotty nose and cold symptoms
And on the crafting front
3 superhero costumes
1 last minute Lloyd Garmadon from Lego Ninjago costume.
Friday was Children in Need, which for anybody not in the UK is a day when people raise money to help children in need. As a way as being involved, children go to school dressed up as superheroes and take a £1 donation.
My kids have several superhero outfits but, needless to say, they did not want to wear those. Instead, they decided that they would rather dress up as superheroes that nobody has ever heard of. So this week I have felt like Superman's mum.
Boy 1 wanted to be Green Arrow. His outfit was fairly easy because it was just a jacket.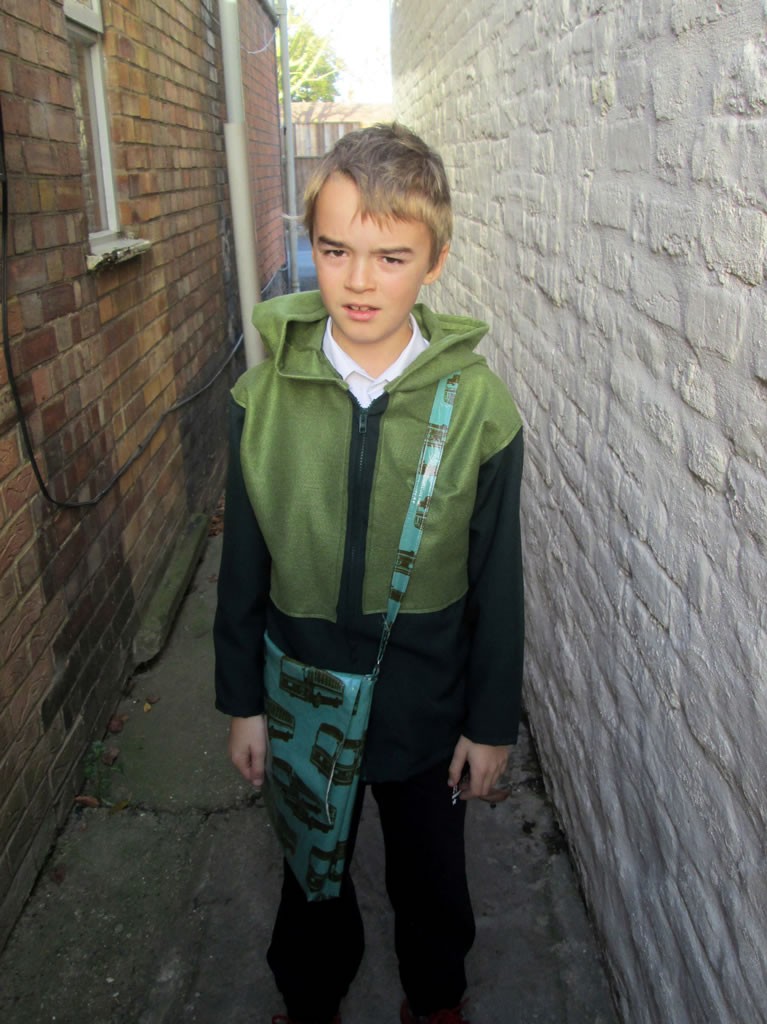 Boy 3 wanted to be Green Lantern. The shiny green trousers were part the Lloyd Garmadon last minute outfit, but he decided that he would wear the Green Lantern jacket as well because he missed school on Friday due to his ear infection.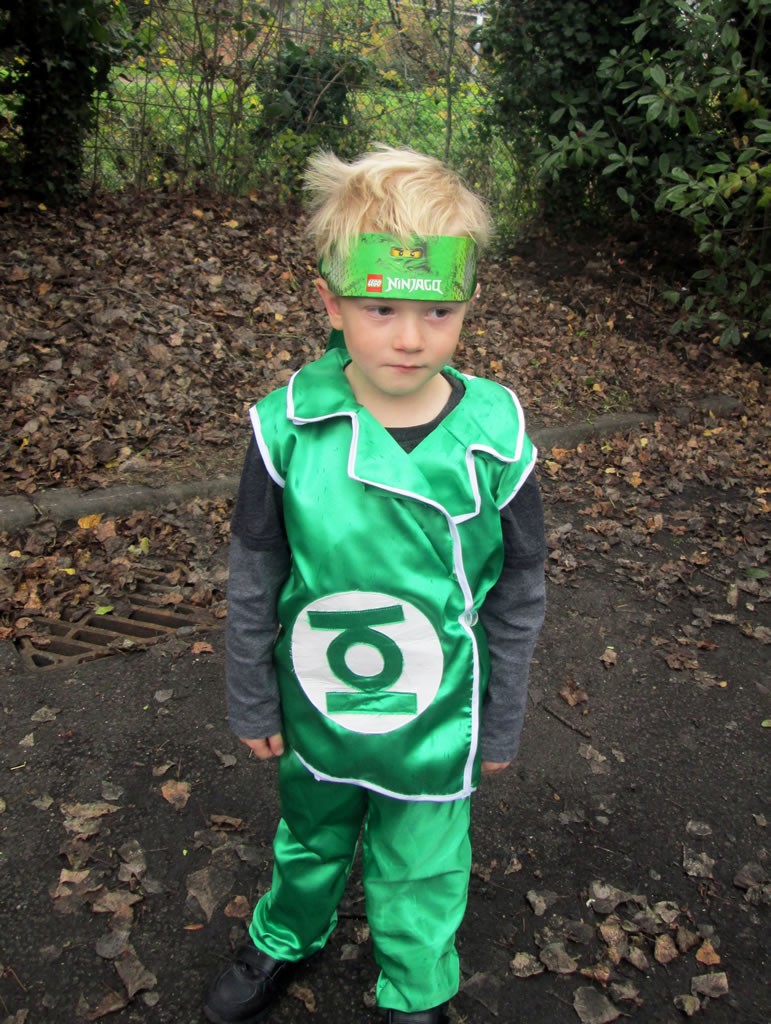 Boy 2 wanted to be Booster Gold (Who? Exactly!). He insisted that I made it as a onesie, then had difficulties going to the loo and Boy 1 had to help him out of it.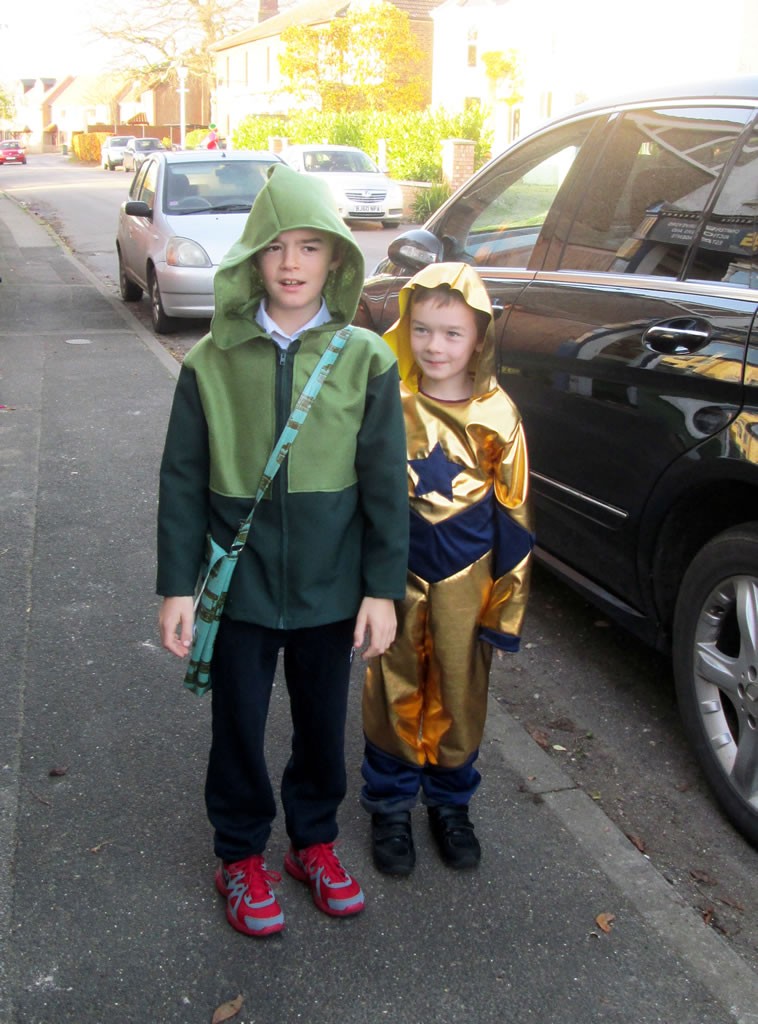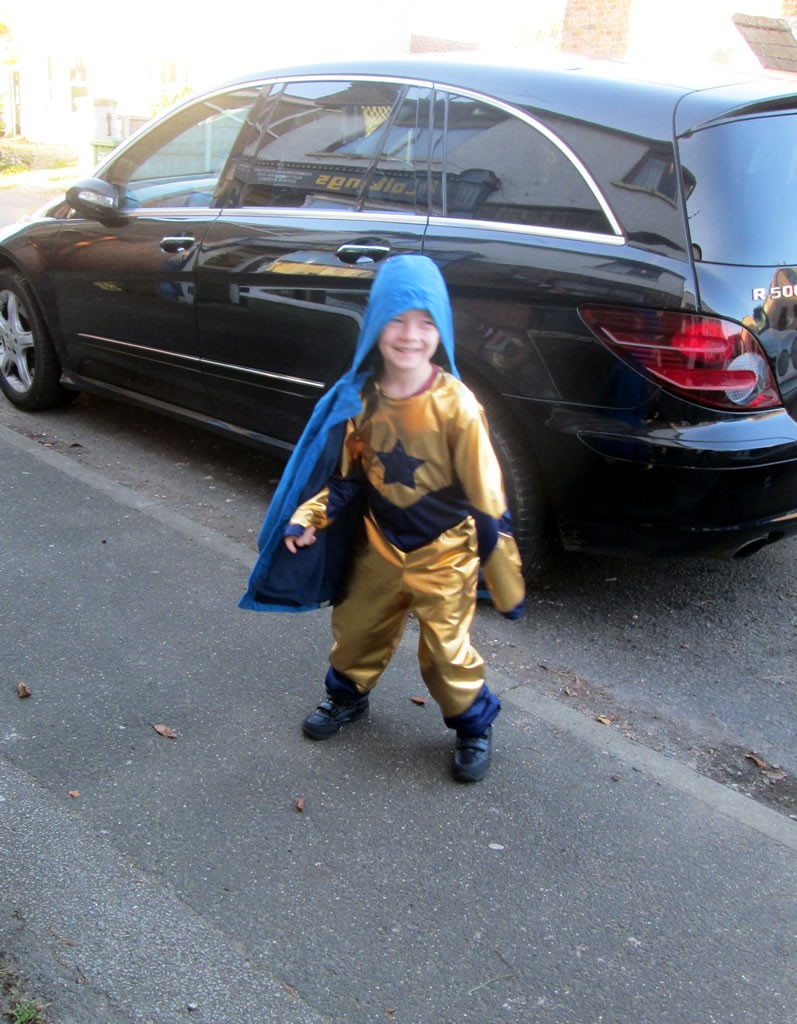 I'll be posting the tutorial over the next week or so, but not today because today I am co-hosting Share it Sunday linky party. Hurrah!
SHARE IT 37 + feature: How to Make a Dried Fruit Wreath
Hello all and welcome to the blog party today, and thank you for your contributions in the past. How has your week been? Are you ready for Thanksgiving yet? In the UK, Thanksgiving is not omnipresent. It's seen more as an 'American-thing'. Nonetheless, I have celebrated Thanksgiving for decades now, and that's not going to go away. I love the notion of the cowboys with the indians sitting and munching together, celebrating the abundance of the harvest. Where are you at? Ordered the turkey and thought about the dinner decorations for this year yet? Are you in the holiday spirit yet? Mmm… Rather than waiting two weeks, let's celebrate today and have a party, a linky party, and share what we've all been up to. I love visiting all of you and sprinkling some kind messages of appreciation whenever I have time and, of course, to pin my favorites…
How to Participate, Get Featured Next Week and Get Free Advertising & Promotion
As you know, we have adopted the party etiquette of The Creative Muster which is loaded of giveaways and freebies for you, but also asks you to be a more active participant.
SHARE IT – Linky Party Etiquette
Here is the new party etiquette, with LOTS OF GIFTS FOR YOU!


So, do link back and visit others! (I actually check if the potential winner has done this.)
SHARE IT Linky Party Badges
You can grab your party badge to post on your blog, or just use a text link. That's fine too.
| | |
| --- | --- |
| | Click in the text box on the right, Ctrl A (to select all), and Ctrl C (to copy). Then, paste the code on your blog. Thank you for doing so. |
Party Host
As per always, your party host is Rose, from Fine Craft Guild.com. Please follow me. Here are my social media buttons:

Party Co-host
This week's linky party winner is Anna from Tea and a Sewing Machine. Please follow her too. You'll find her social media buttons on her blog, as well as the party feature…
This Week's Party Feature
Anna shared her beautiful and unique dried fruit wreath, as well has her techniques and illustrated instructions on how to make your own dried fruits in a separate article. I love how she chose to alternating lines & ball -shapes for her wreath. I think it looks fantastic and it makes total sense to make it now, so that you can enjoy it for Thanksgiving as well as the period leading up to Christmas.

Here's the Howto.
How to Make a Wreath with Dried Fruits


There are really two steps to this: how to make your own fruit, and how to make a wreath. They are in separate articles on Anna's site and be sure to view both.
The best aspect of making your own dried fruit wreath has to be the delicious smell in your home while from drying the fruit in your oven. According to Anna, the fruit has to be in the oven for a day. So that day (I'd pick .. Saturday) your home will have that amazing citrus smell. That has to be aromatherapy at its finest: the smell of orange lifts everyone's mood and energy level. Perfect for my home for the weekend, when we are all tired from a very busy week.
Are you ready to make your home a cheerier place this holiday season? Then this is the wreath you should make.

See more photos and get the how-to.



SHARE IT 37 – linky party
This week's party is here. You can use the social media buttons on each image to share your submission on social media and pin your idea.

Thank you again for partying with us!! I appreciate you sharing your wonderful ideas. The party isn't the same without you.
Footnote
When you link up, this means that you love for us to Pin, G+ and/or otherwise promote your wonderful photos & ideas across social media platforms and on this blog, and you are giving us permission to use your photos and ideas for this purpose. Typically, themed-features will/can be promoted on an ongoing basis. Those that are featured in next week party in the party post are typically promoted during that party week. Exceptions apply.