This is the second in a series of posts for people who are new to crocheting.
If you you are a total beginner, you might like to have a look at this post here about crocheting chain stitch. You need to know how to do that first!
If you know how to crochet chains and you want to learn how to do a double crochet, then you are in the right place!
This however is where it gets slightly confusing. Double crochet to British people is what Americans call single crochet. I am English so I will be using English terms. So if you are American and you're reading this, I mean single crochet.Ok?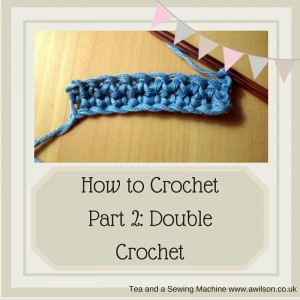 How To Do Double Crochet
1. Make some chains. For practising, 10 – 15 chains should be enough.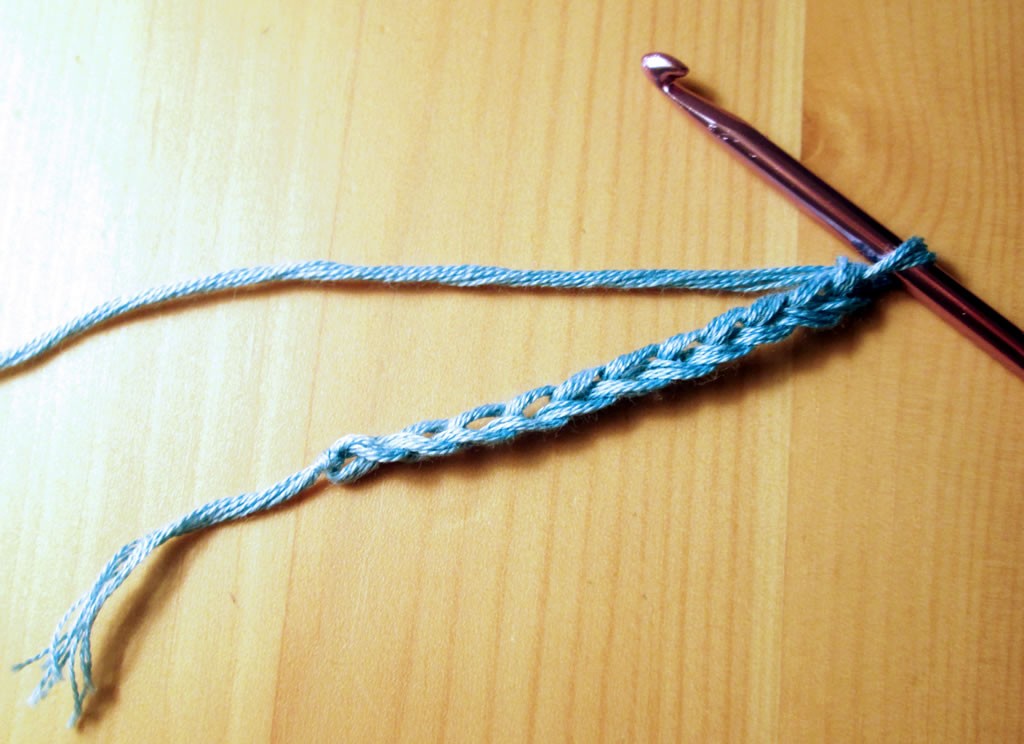 2. Insert the hook into the 3rd chain from the hook. The chains that you have missed out will count as the first stitch.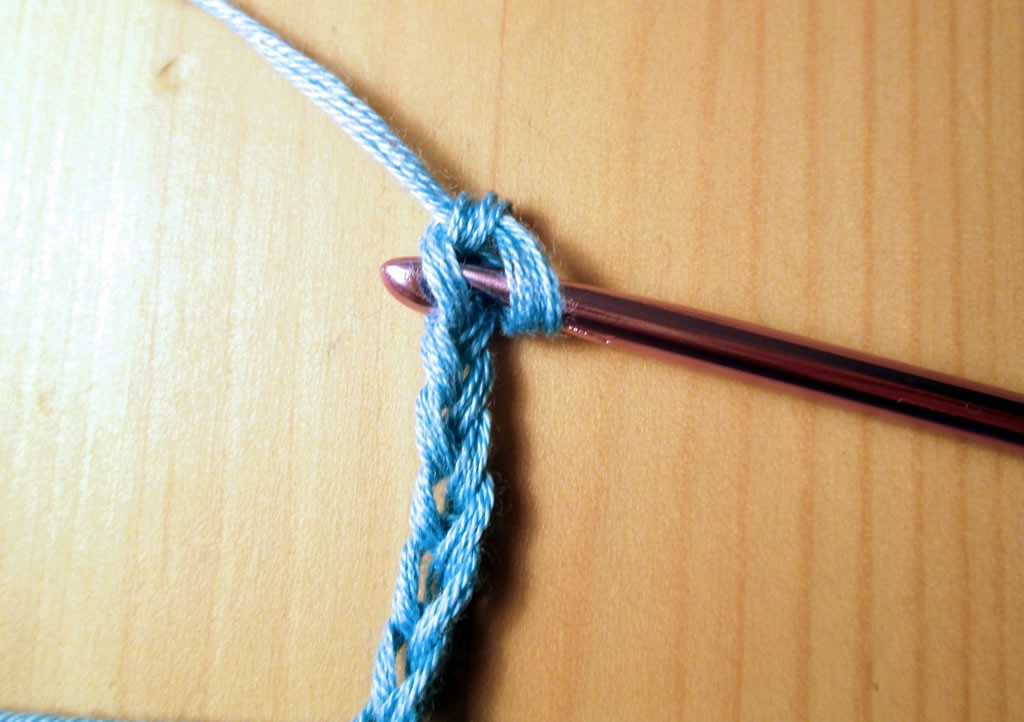 3. Put the yarn round the hook and pull it through. You should have 2 loops on the hook.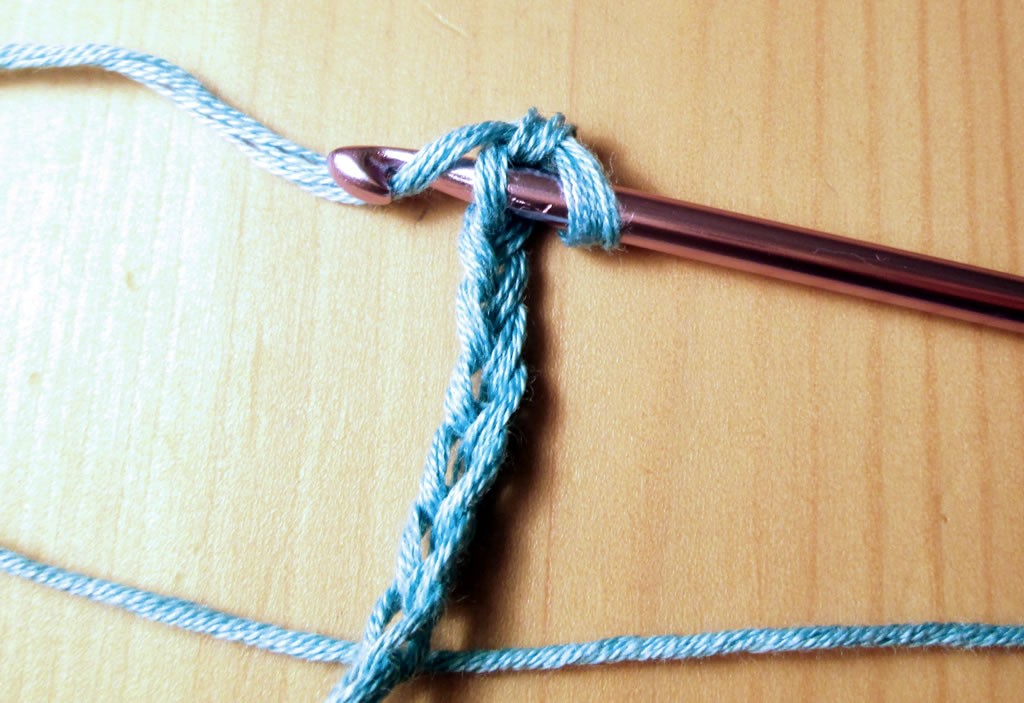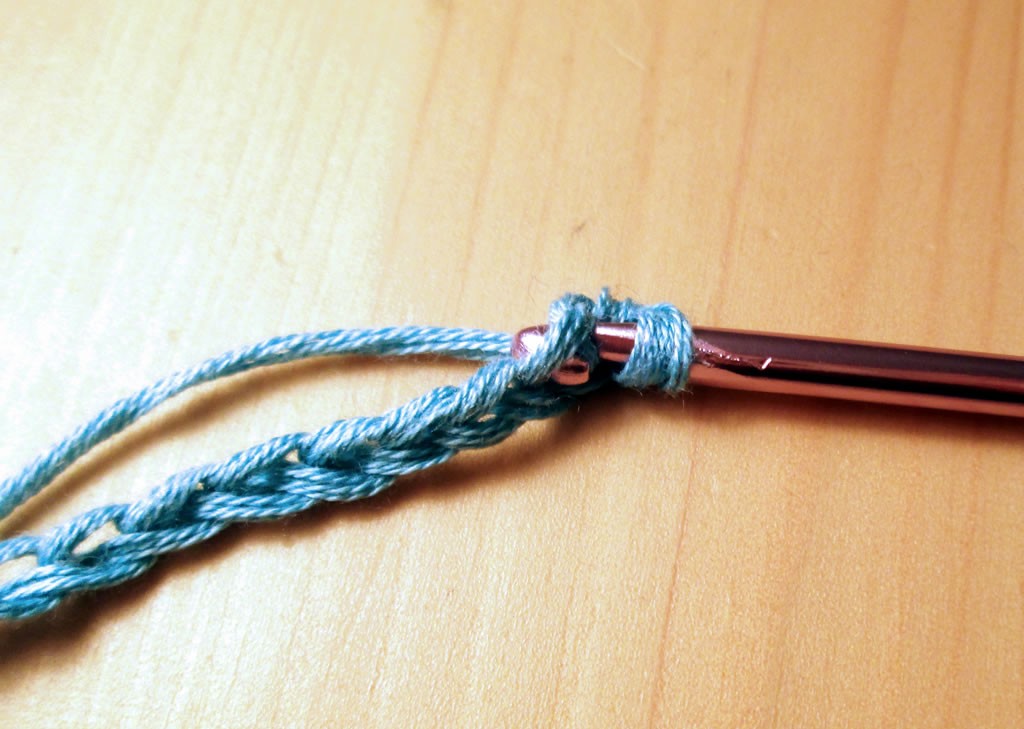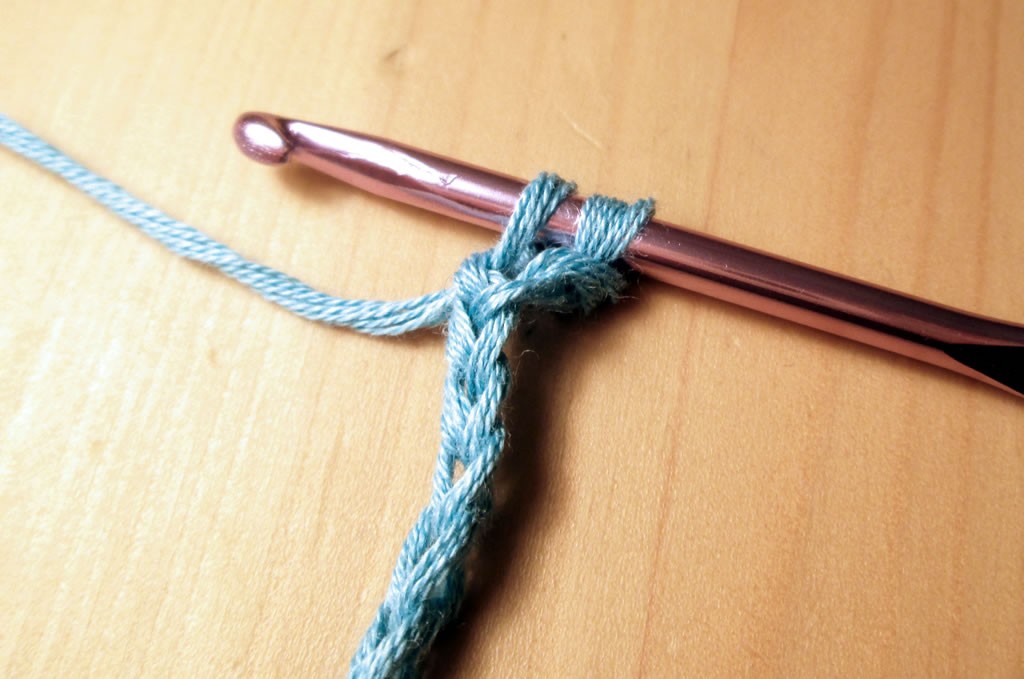 4. Wrap the yarn round the hook again. You will now have 3 loops on the hook.
5. Pull the last loop (ie the one closest to the hook) through the other 2 loops.
You have just done 1 double crochet!
6. Put the hook into the next chain and repeat steps 3 – 5. Keep going until you run out of chains.
7. To start the next row of double crochets, make 1 chain. This is the turning chain that allows you to turn your work around and start again at this end. It will also count as the first stitch.
8. Insert the hook into the 2nd stitch from the hook. It needs to be underneath both bits of the v.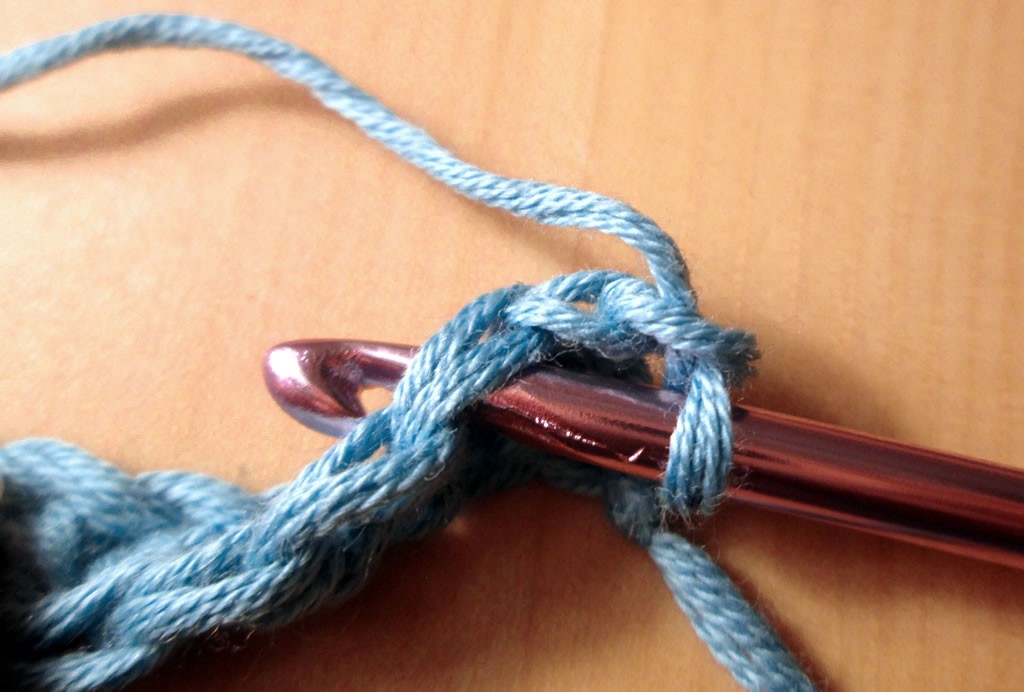 So you are missing out the chain that you just made and the last double crochet of the previous row. All your rows will need to start in this way.
9. Put the yarn over the hook and pull it through, then yarn over the hook again and pull it through both the loops. So you are just repeating steps 3 – 5 but inserting the hook through the v of the stitches of the previous row instead of chains.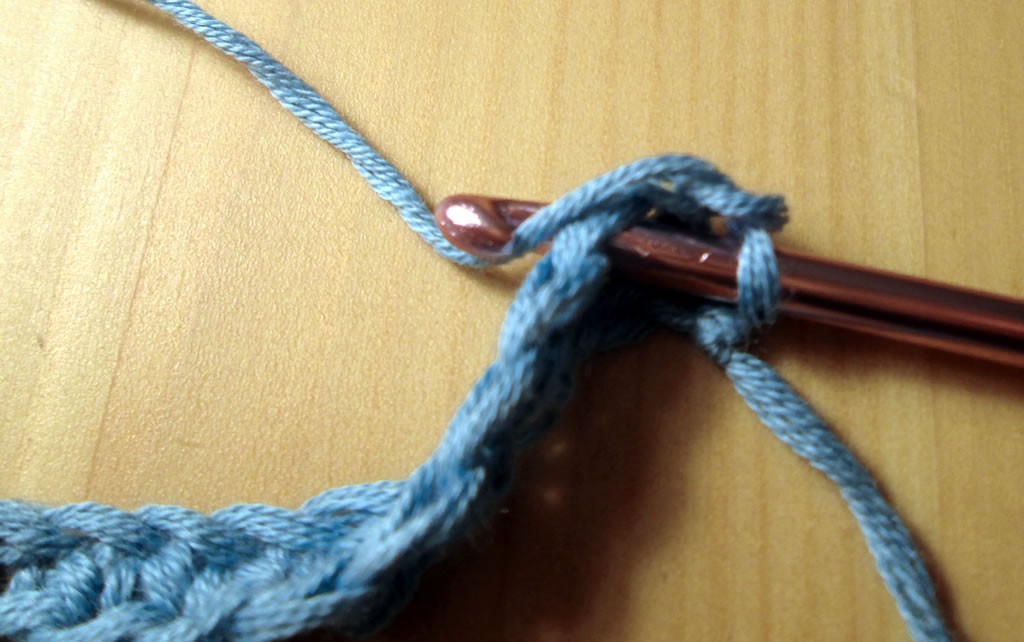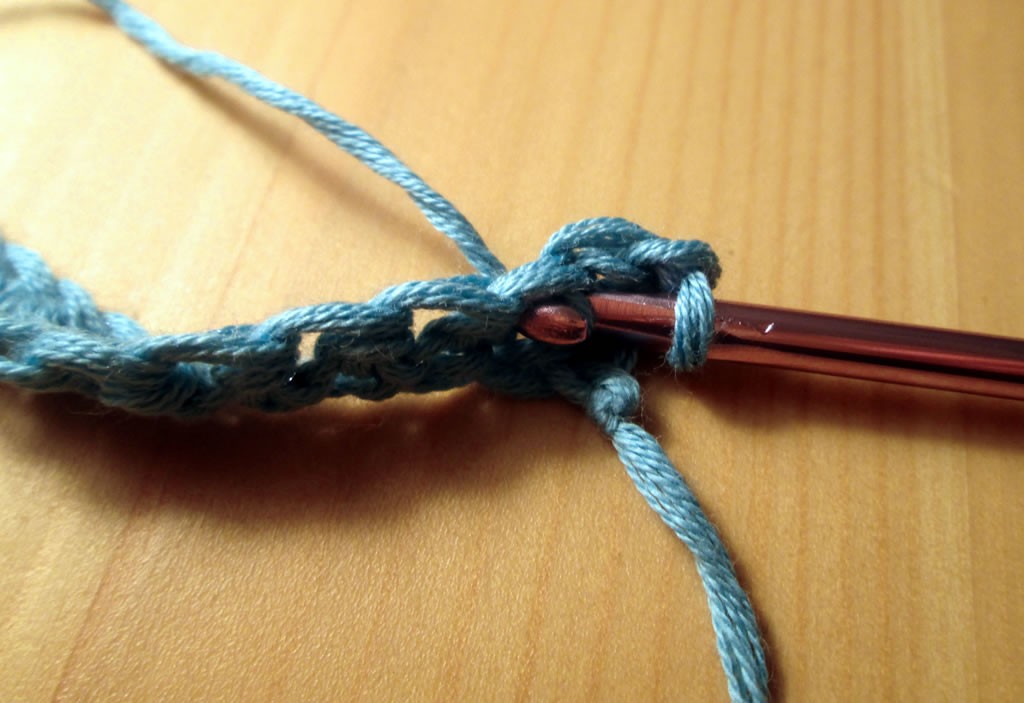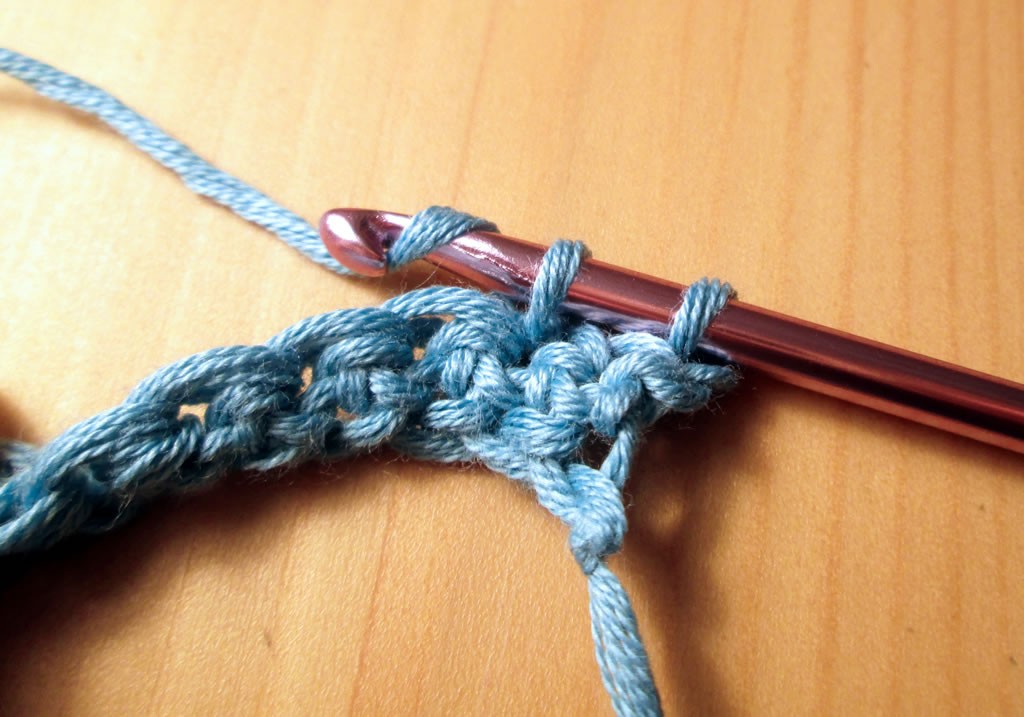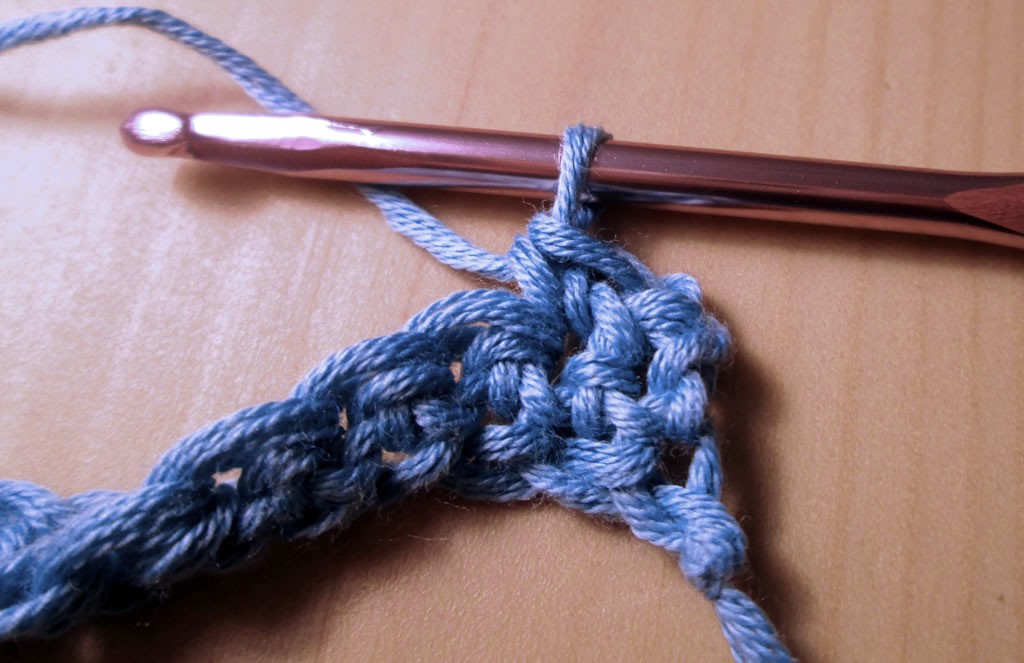 That's the stitch completed!
For the next stitch, put the hook through the next v and work the stitch in the same way as the previous ones.
This is 2 rows of double crochet…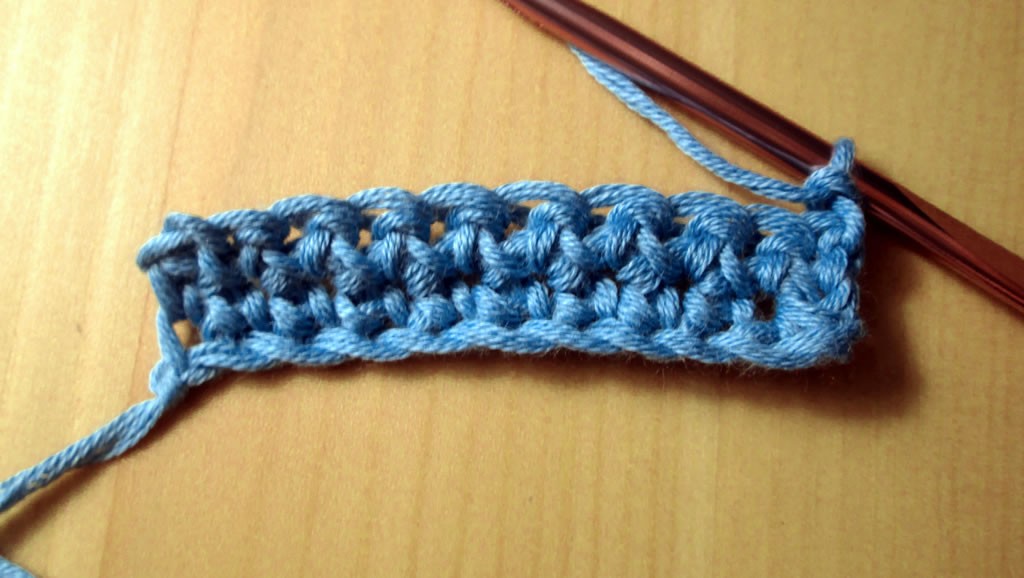 And 3 rows.