Over the next few weeks I'll be publishing a series of posts aimed at absolute crochet beginners. I  post crochet projects quite often but it occurred to  me that there might be people who would like to know how to crochet a treble before being told crochet a treble round a stitch post.
I also thought it would be fun to try out some video tutorials! So you can watch the video first or go straight to the written instructions.
How to Crochet Chain Stitch

Chain stitch is the foundation of all the crochet, ever. Before you start to do any other kind of stitches, you have to make some chains first to do the stitches into. Chains allow you to turn the thing you are working on round at the end of a row and it is also the chains between the stitches that give some crochet designs a lacy kind of look.
2. Pull the loop on the hook. There needs to be enough room to get the hook in and out of the loop. If you can't do this easily it's probably too tight. You don't want it too loose either though, or you'll end up with holes where you don't want them!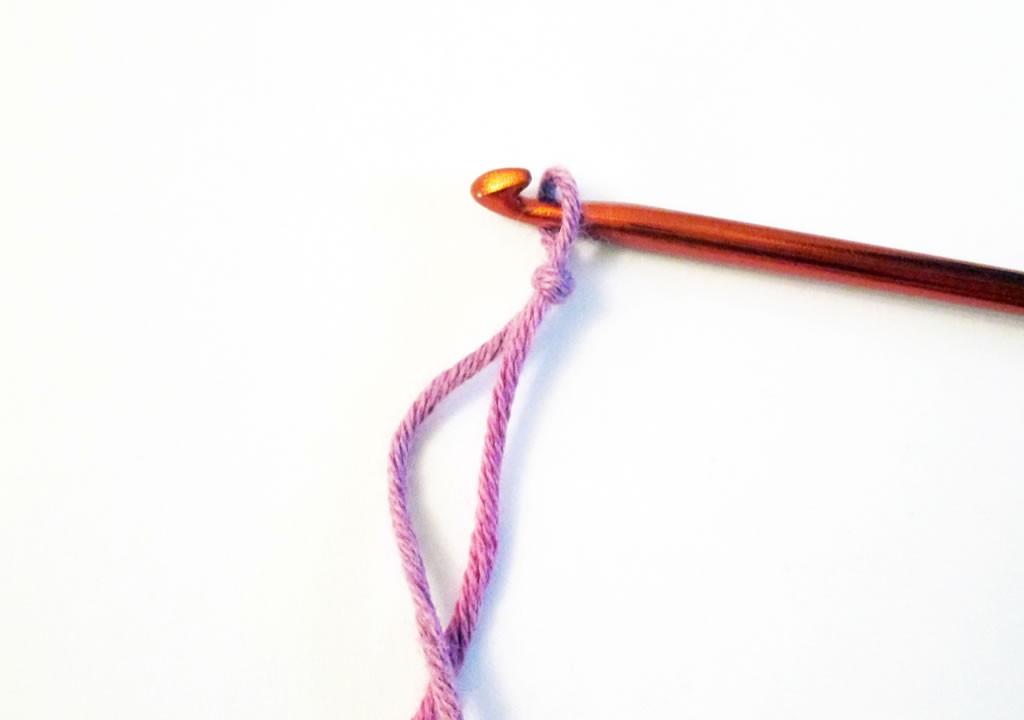 3. Wrap the yarn round the hook, from back to front. You now have 2 loops on the hook.
4. Pull the 2nd loop (the one you made by wrapping the yarn over the hook) through the 1 st loop (that you made by tying a slip knot). You now have 1 loop on the hook again.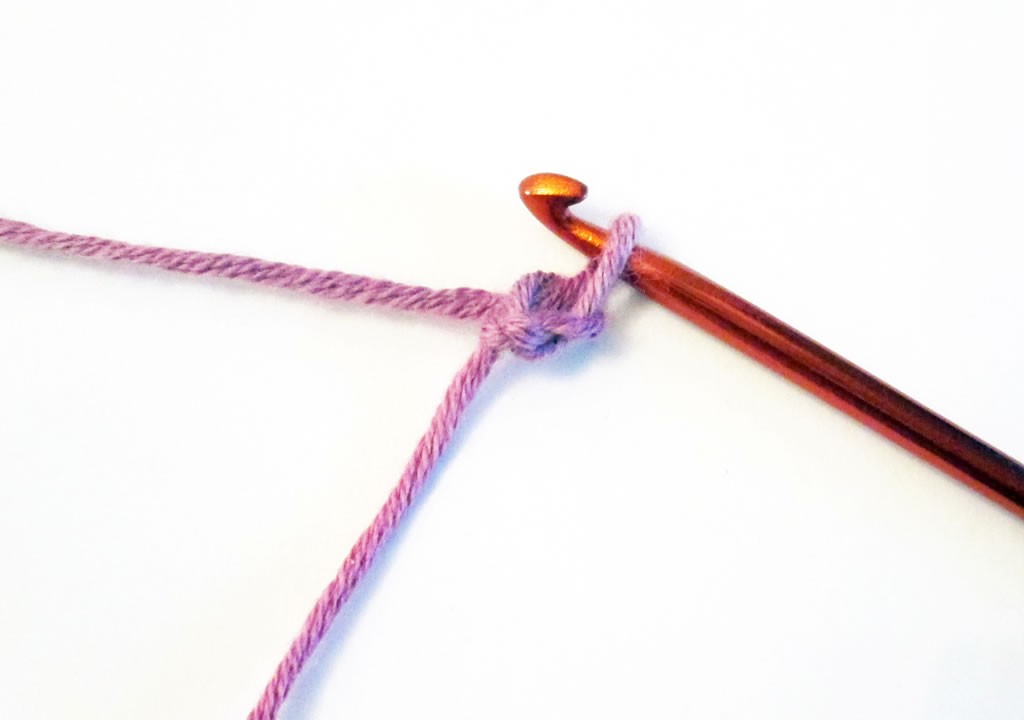 Congratulations, you have just made a chain!
5. Now wrap the yarn round the hook again, and pull this loop through the first one.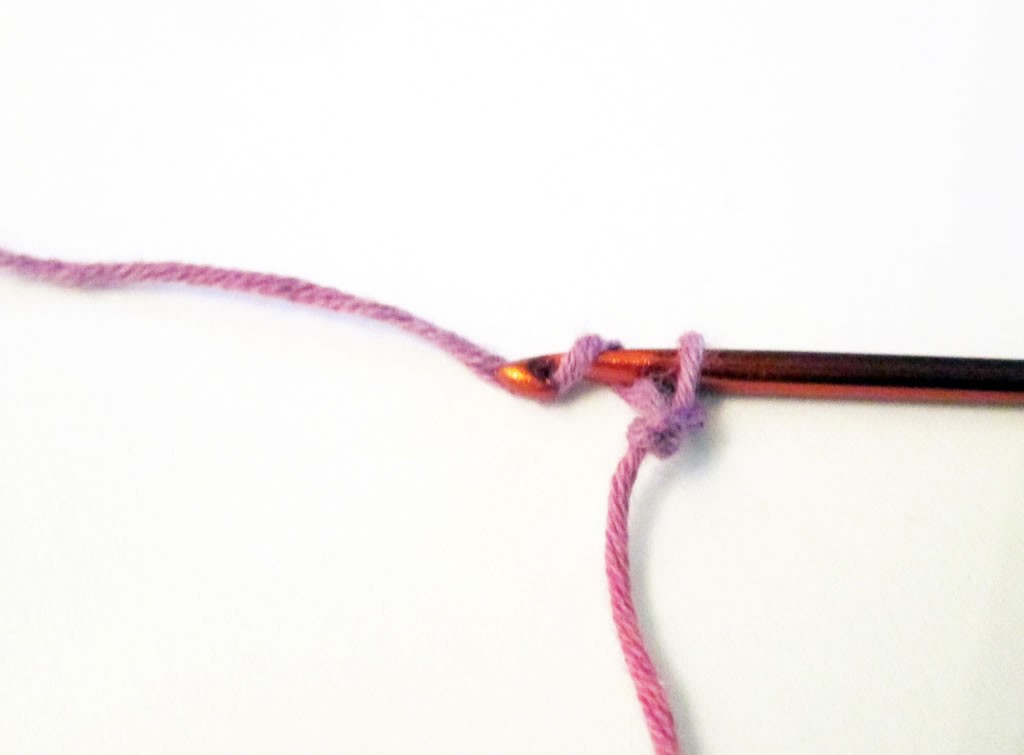 Keep going like this until you have as many chains as you need!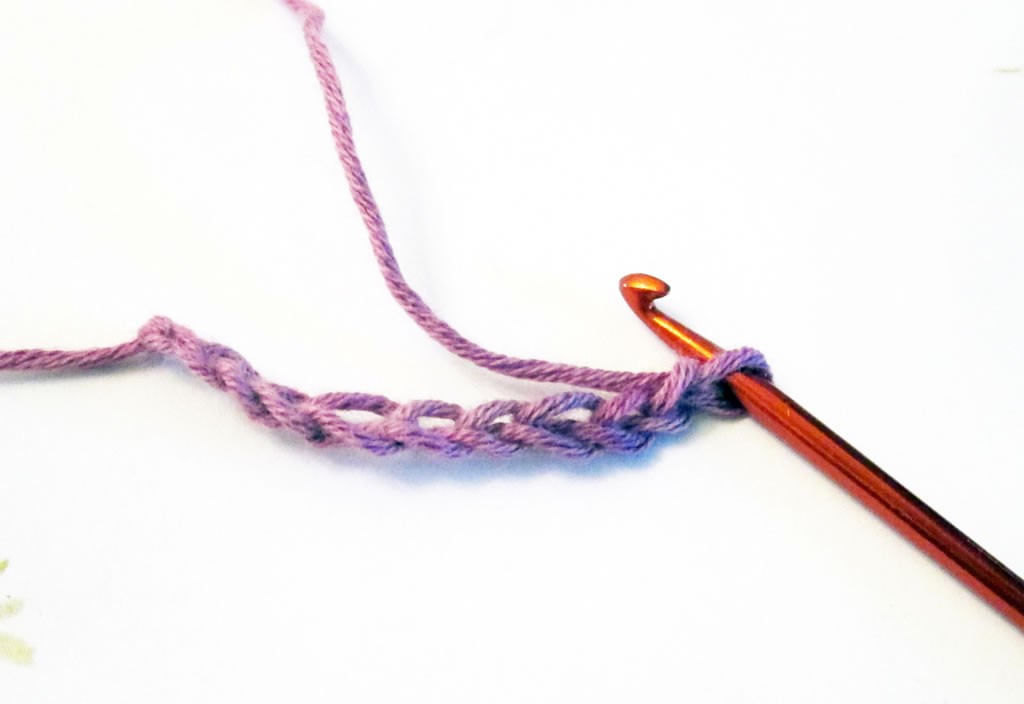 Stick around for part 2 where I will be showing how to crochet double crochet (or single crochet if you are American 🙂 ).