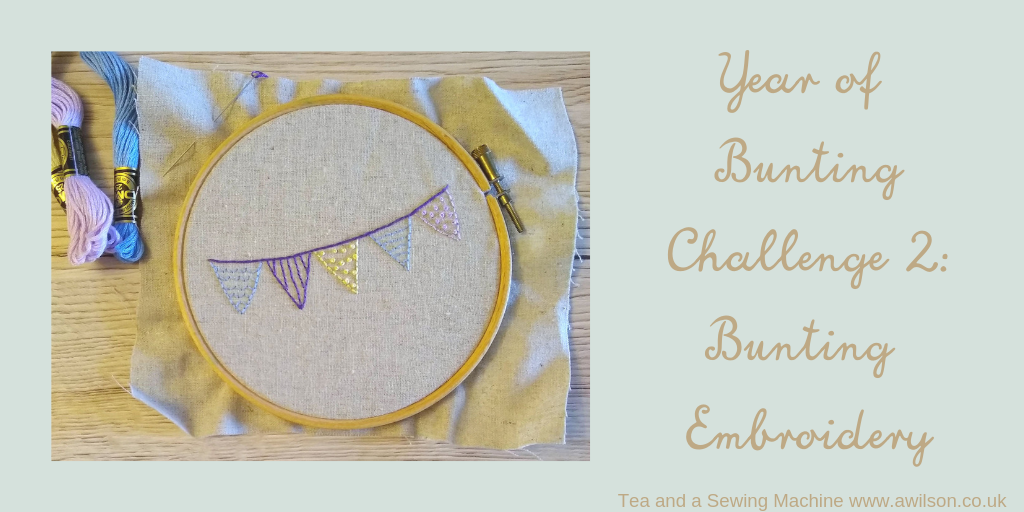 Year of Bunting Challenge 2
Hurrah for the Year of Bunting!
It's not really catching on, but it's only March so I'm still hoping. In case you've missed it and you don't have a clue what I'm on about, I announced at the beginning of the year that 2019 will be the Year of Bunting.
To make it fun, I'm setting challenges.
Challenge 1 was to make some bunting to decorate some furniture.
This is Hazel's that she made to decorate her dresser. She found inspiration in the snowdrops in her garden.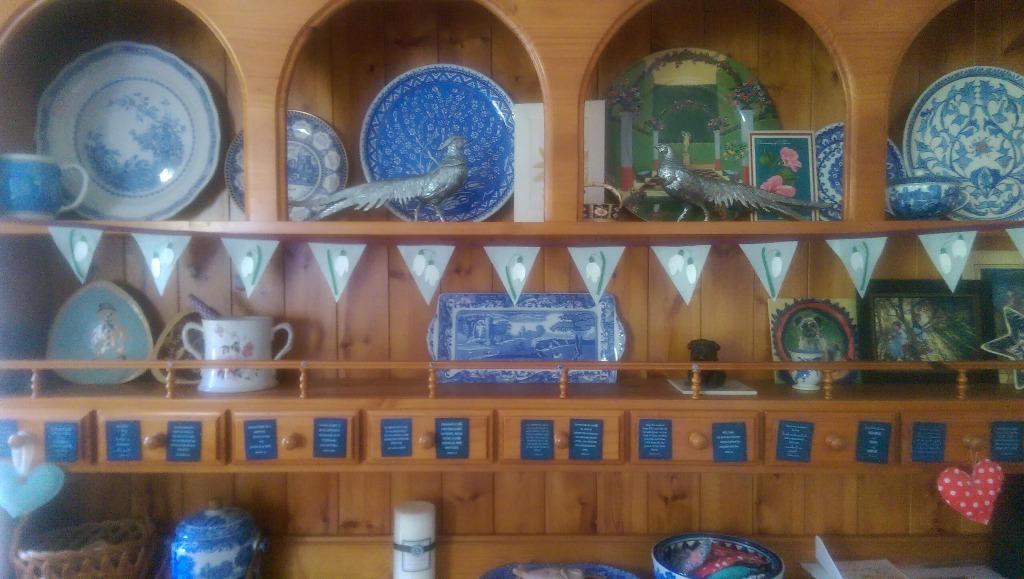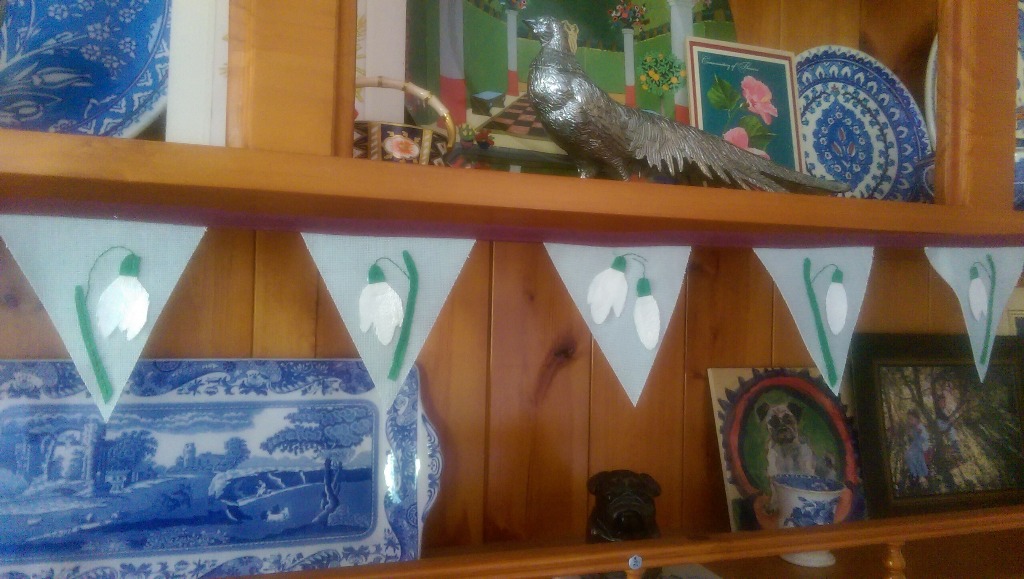 Here is Christine's bunting with her pretty crocheted flowers in between the flags.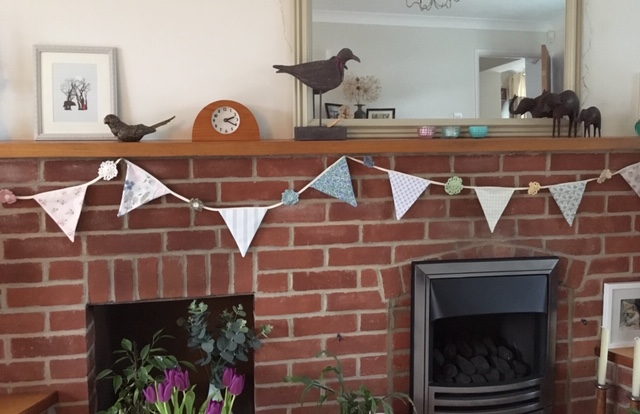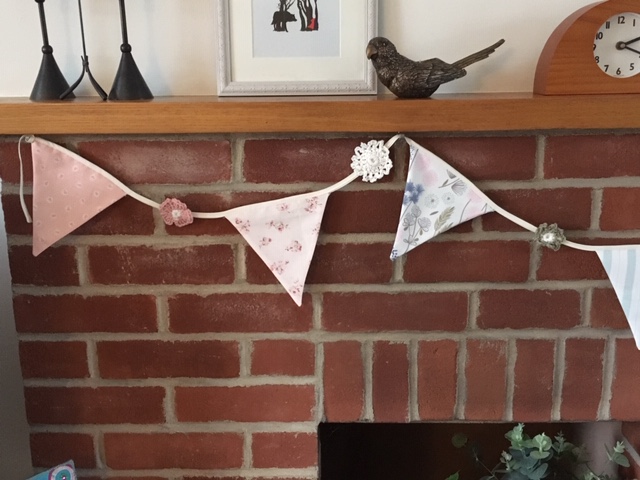 They both won pincushion craft kits. Challenge 2 will have prizes too, so please have a go and enter!
I know that sometimes it's offputting. You wonder what other people are doing, whether yours will be as good, whether there's any point as hundreds of people will probably be entering and whether anybody will even notice yours.
I love seeing what you've made! This blog has some lovely loyal readers but it's small and your contribution will be noticed :).
Challenge 2
So are you ready for the next challenge?
Challenge 2 is to sew some bunting embroidery.
I love this because it's an easy way to sneak some in! Even if some soulless person in your house objects to you hanging up bunting everywhere, it's much harder to object to a little bit embroidered on a tea towel and, let's face it, there's a good chance they won't even notice!
This is some embroidered bunting I'm working on at the moment. I haven't quite decided exactly what I'm going to do with it yet, but as I've managed to lose all my bank cards this week, I might be turning it into a new purse.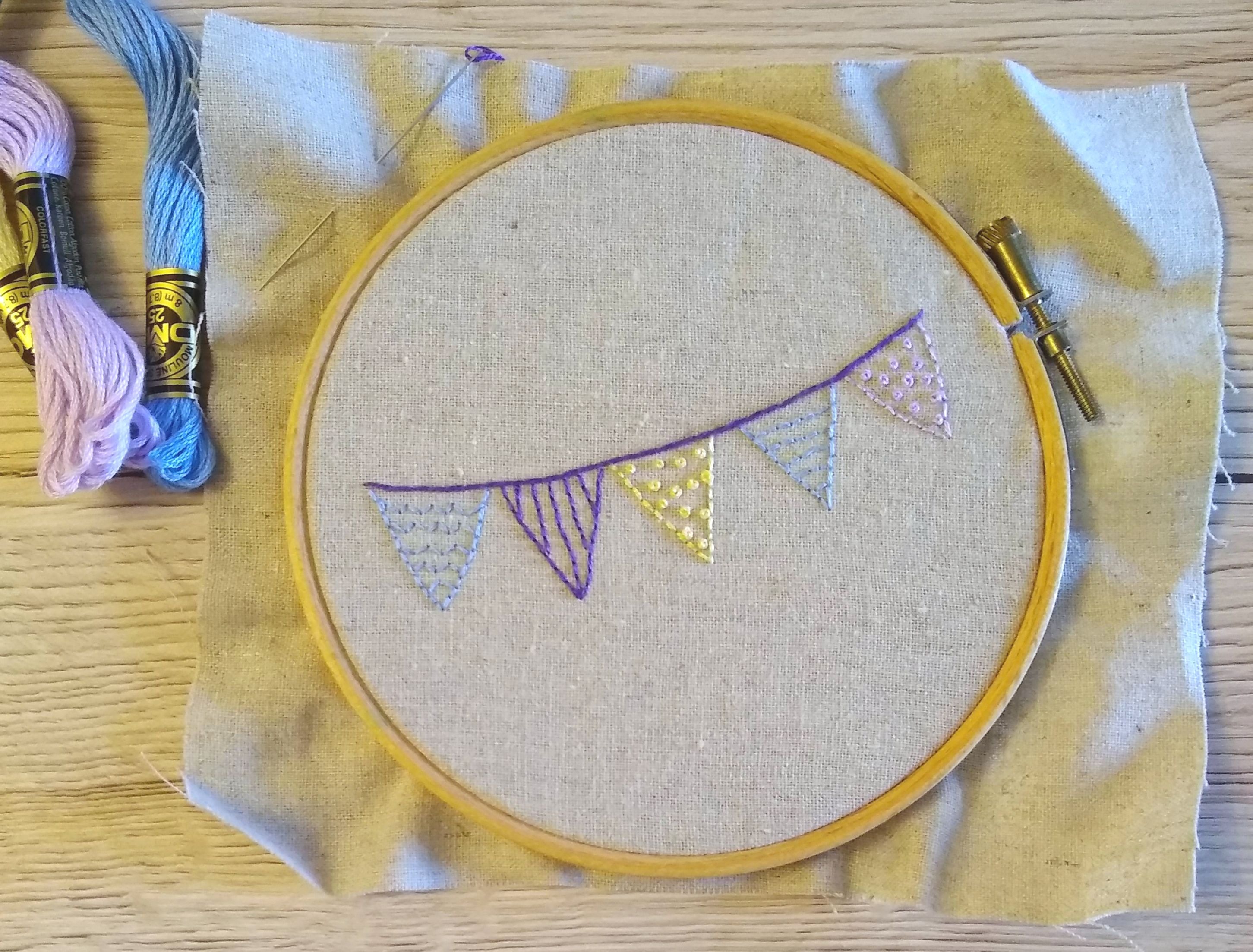 Exactly how you do your embroidered bunting is up to you. You can embroider by hand or use the sewing machine. It can be something functional, like a towel or a purse, or something purely decorative.
Here are some ideas of things you can embroider:
Tea towels
Dish cloths
Bathroom towels
Face cloths
A table cloth
Napkins
A top or a pair of trousers
Pillowcase or a duvet cover
There are some more ideas here on my bunting Pinterest board, and I have an embroidery board too.
The challenge will end at midnight GMT on Sunday 17th March 2019.
Please enter, it will be fun! And there will be prizes!