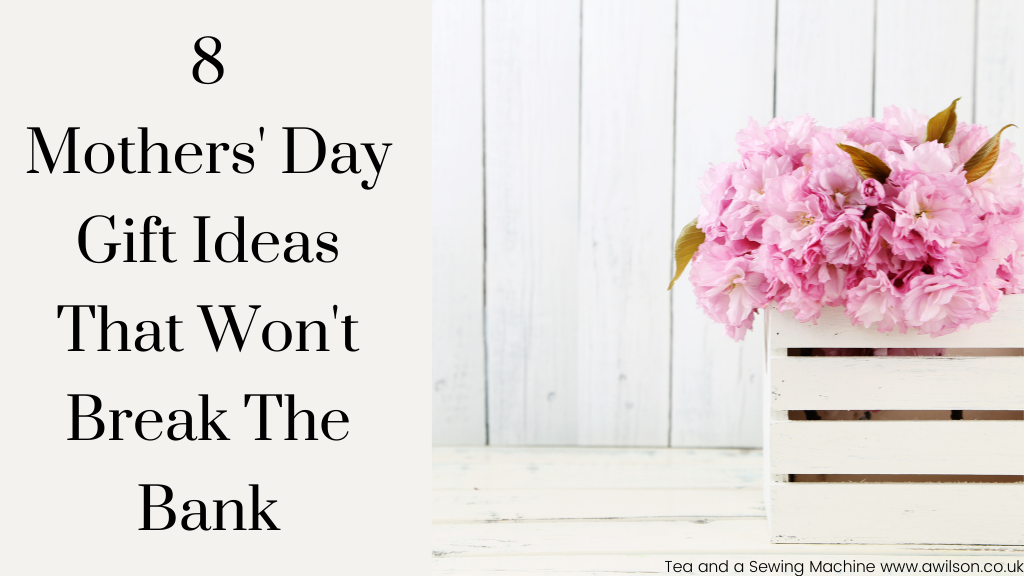 This is a guest post written by Debbie, and there's lots of good ideas in it if you want to make something for your mum for Mothers' Day!
With Mothering Sunday just around the corner on 27th March, now is the time to start looking for the best way to show your Mum that you love and appreciate her. Remember, your gifts don't need to be expensive as thoughtful presents are likely to be much more treasured! From delicious artisanal bakes to creative handmade cards, there are plenty of easy options when it comes to expressing your gratitude and love. You may even find that creating and crafting these items relaxes you too!
Keep reading as we take a look at some affordable and thoughtful gift ideas for Mothers' Day that are sure to impress…
1. Make Bath Bombs
Bath bombs are a fail-safe gift that lets your loved ones know you value their health and happiness. With their gorgeous scent and luxury feel, they'll transform any bath time into a spa-like experience. The best part is bath bombs are easy to make at home.
There are plenty of bath bomb recipes online, and most use everyday ingredients found around the home. Here's an easy one:
100g Bicarbonate of soda (to help the fizz)
50g Citric acid (to help the fizz)
25g Cornstarch (to lengthen the fizz)
2 tbsp coconut oil (to help bind it)
A few drops of food colouring
¼ tsp Essential oil
Just mix all the dry ingredients, then mix all the wet ingredients and slowly combine the two. Once it's all combined, you need to add a tiny bit of water while quickly stirring to help it clump together. Then just press into your chosen shape.
2. Make a Mini Succulent Garden
The thing about succulents is they like to create pups, and they propagate easily, so if you're a succulent owner, why not use your spares to make a potted succulent garden? Equally, baby succulents are very affordable to buy, so why not purchase a couple and a nice, large pot then create a display that way?
You'll need:
A shallow ceramic planter or an old household bowl you can reuse – charity shops can be a goldmine for these sorts of things.
Your succulents.
Some well-draining, sandy soil – you can buy succulent and cactus soil if you want.
Some nice stones or ornaments for decoration.
3. Sew or Knit Her Something
Nothing says you care more than spending hours creating something from scratch by sewing or knitting or crocheting an item together. And there are endless things you can make for your mum on Mothers' Day:
There are so many things you can make with a bit of fabric or yarn and your time, so why not get fabric crafting?
4. Create a Heart-Felt Card
Some think that a card is just a part of the gift, but with a little extra effort and personalisation, it can become the main attraction. Here are a few ideas to get you started:
Make it like a photobook by printing out special photos to use.
Try embroidering a design using thick card and embroidery thread – you could illustrate their name or use a floral pattern that they could frame later.
Experiment with different craft materials such as buttons, fabrics, stamps, paints, and ink to create a card that is almost a work of art.
Why not try pressing flowers using some from the garden in between parchment paper and heavy books for 7-10 days to make a simple, stunning design?
Your card can be a beautiful and thoughtful piece of artwork, and to make it even more substantial, you could take the time to jot down a poem or song that means a lot to you and your mother. You could also make note of any special memories, locations, or thoughts for a card that's sure to be treasured for years to come.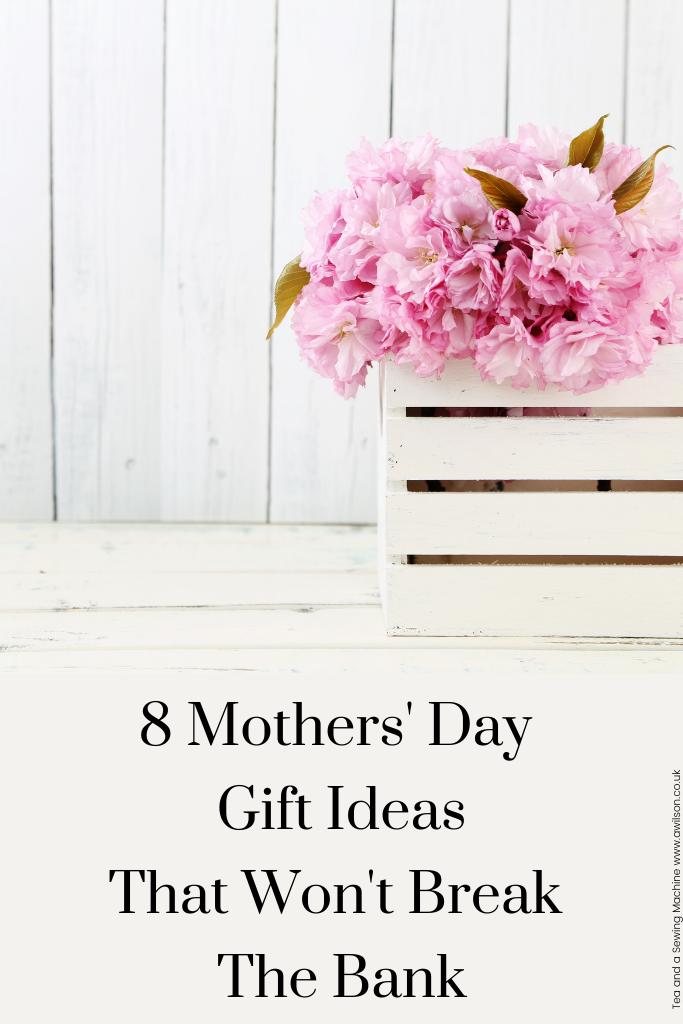 5. Try Your Hand at Pop Art
Pop art is super easy to create no matter your artistic experience. It's a lot of bold colours and simple designs, so you only really need two colours to make it work. You'll need a canvas, a pencil and acrylic paint in two colours of your choice. If you don't have the money to spend on a new canvas, head to your local charity shop to buy one that you can paint over, or some thick posterboard will do.
Start with a blank background (paint your canvas white if you're using a second hand one), then take a side profile picture of yourself, your Mum, or the family dog – whatever you think she'll like, and sketch out your silhouette on the canvas. Paint around the silhouette with one colour and wait for it to dry. Then paint inside with the other colour.
There you go – a cool and original piece of pop art! For the more advanced artists, look at the work of David Hockney and Roy Lichtenstein for other pop art techniques.
6. Give Decoupage a Try
Decoupage is an effect obtained by adhering different layers of cut-outs to objects – sort of like papier-mâché. You can use almost any surface or object for decoupage – it could be a frame, a trinket box, a book or a bowl.
Next, gather some magazines or paper with cool prints on such as flowers, patterns or pop art. Leftover wrapping paper, wallpaper, cards or napkins work too. Then, using glue, layer your chosen scraps over the object until you can't see any gaps or the original surface. Finally, cover it with a coat of decoupage glue varnish for a durable, long lasting finish.
Fabric covered boxes is an easy idea for Mothers' Day too – find out more here.
7. Make Homemade Candles
Candles are super easy (if a bit messy) to make at home, and you don't even need to go out and purchase a special candle making kit. All you need is wax, some wicks and a container.
For the wax, you can purchase large bags of wax beads, repurpose your tealights, or use your candle leftovers.
For a fancy container, why not use a vintage teacup sourced from a charity shop or a glass mason jar that you can paint?
Wicks can be bought online, or you could try your local craft shop.
Simply melt the wax on low heat in a pan or the microwave and add any colouring or fragrances. Stick your candle wick to the bottom of your chosen container and carefully pour in the melted wax.
8. The Good Old Baked Goods
Delicious baked goods are always welcome, especially if they're handmade or carefully chosen. Some easy and delicious Mothers' Day bakes you can make yourself include:
Victoria sponge cakes
Cupcakes
Flapjacks
Brownies
Scones
They're all super easy and super affordable to make, but if you have a bit of cash to spare, why not head to your local market and purchase some more extravagant artisanal baked goods?
Now you've got plenty of inexpensive and impressive Mothers' Day gift ideas to help you create the perfect present for your mum this year, question is, which one will you try first?