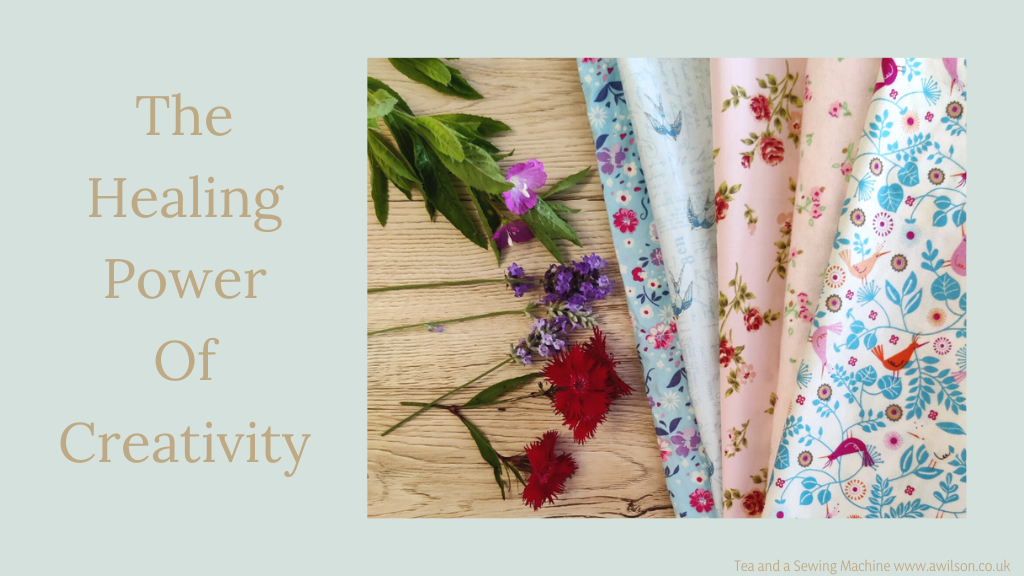 We are all makers, whether we believe it or not. Creativity is part of what makes us human, and it has been part of our humanness since the earliest times. Humans have told stories and used them as a way to preserve the truth of what they believed. These stories became cave paintings, dances and songs. Our creativity allowed us to survive and evolve, through making arrow heads and making clothes. It's our creativity and our desire to make things that have enabled all the modern things we take for granted, like bridges, plumbing and computers.
Oddly enough, there are people who don't see the value in arts and crafts, yet there are a growing number of people who do. Handmade items are valued more, and so is the creative process.
With the pandemic and people finding themselves at home more than they were, there was an opportunity to slow down. Unable to do many of the things they usually did in their free time, lots of people turned to making things instead. For some, it was a return to a hobby they'd enjoyed in the past, and for others, it was a new thing to learn.
And for these newly born or newly revived craftspeople, as well as those of us who are old hands, we all found that it helped at least a bit.
Instead of handwringing, we were knitting, embroidering, sewing and drawing, carving things from wood, gardening and baking.
It gave us a break from worrying about our loved ones, how we were going to feed everybody when the supermarket shelves were emptying and whether we would have need of one of those ventilators in a Nightingale hospital.
Creativity has the power to heal.
There is evidence to suggest that making things can help with all sorts of ailments, from mild depression and memory problems associated with old age, to PTSD and chronic pain.
Even if you don't feel suffer from anything severely enough to require a medical diagnosis, there are a still ways in which creativity has the power to heal us
Making Gives Our Hands Something to Do and Our Minds Something Else to Focus on
As I've already mentioned, there was a crafts and making things revival during Lockdown 1. Despite claims that we would all have masses of extra time, and it was the perfect time to start a business/ spring clean your house/ write a novel/ do all the things you'd ever wanted to do but didn't have time, the reason for us all being at home was not a pleasant one. We didn't know what direction the world was heading in or how things would look when we came through the other side. We didn't know whether we would see our far away loved ones again.
These kind of worries are not conducive to making big changes to your life. For sensitive souls in particular, we were much more likely to be found worrying and chewing the ends off our fingers than writing a novel.
Doing something gentle and creative really helps in these kind of circumstances, whether there is a pandemic, or whether there are other things going on in our lives that are beyond our control and are causing us worry.
When you're making something, you have to concentrate. If you don't (we've all been there!), you end up losing your place in the pattern, losing count or sewing your fingers.
Focusing on something else gives our brains a break. It requires us to think with our hands, and eases the fears and worries going round and round inside our heads for at least a little while.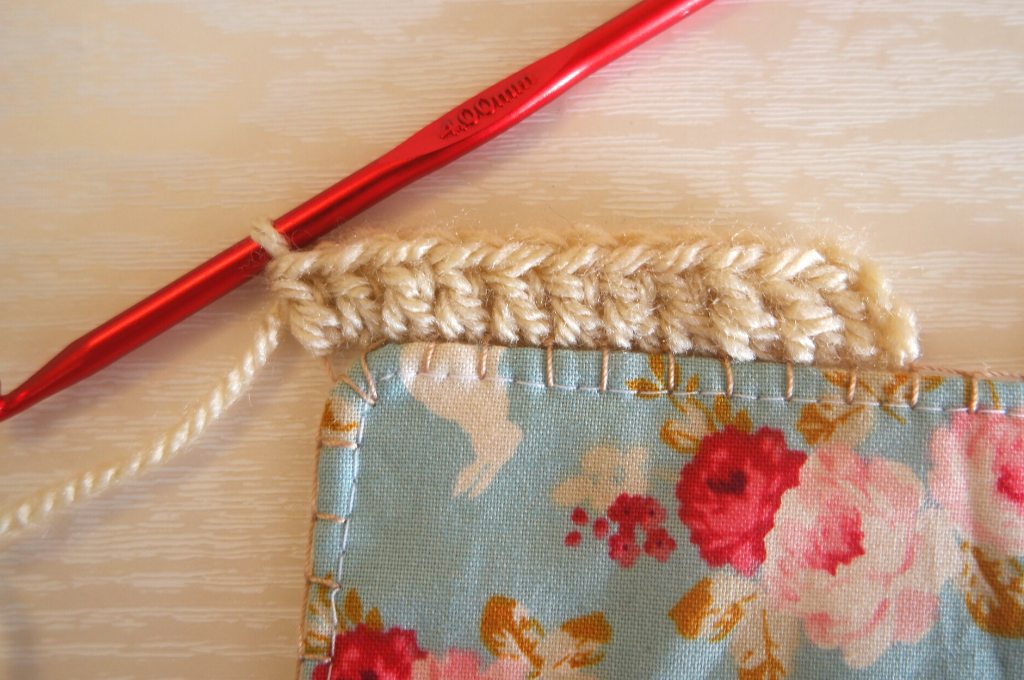 Making Allows Us to Slow Down
Another unhealthy thing about modern life is how we live life at a hundred miles an hour, all the time.
We are expected to be permanently busy and super productive. It's seen as a virtue, and anything else is viewed as laziness.
Although it is fine for some of the time, when we never have a chance just to stop and catch a breath, it puts our physical and mental health and risk and we find ourselves on the path to burnout.
The process of making something forces us to slow down. Making things by hand takes ages! While we are creating, our whole being slows. Our breathing slows down and we're entirely focused on what we are doing. We are reminded that Rome wasn't built in a day, that things take time, and careful effort produces good results. We feel calmer, happier and less rushed.
We Can Reconnect With Our Past
Finding our place in the world and feeling that we belong can make a big difference to our personal happiness.
For lots of us, we're like trees without roots. We are much more mobile now than previous generations were, and it's very common for people to move away from where they grew up. Grandparents are busy, or far away, or passed away before we could really get to know them. We often have very few real links with where we live, and now that most people are busy with their paid jobs and their careers, there are often no real links with neighbours either.
As a child, I didn't see my grandparents very often, and they had all died by the time I reached my teens. My dad grew up in a different part of London to where we lived, and my mum was from Birmingham. She had some family ties there, but her grandmother had left her family behind on the Isle of Man when she got married. I've moved around quite a lot, and although I feel I could make a home almost anywhere, I never feel entirely at home. I love Norfolk, but I don't have roots here. I don't belong.
Making things enables us to reconnect with our past. The women in my family have all been makers. My mum knits, crochets and sews and one of my sisters sews as well. Both my grandmothers did, and their mothers before them.
Whenever I make anything, I am reminded that I come from a line of women who made things, and it's a link with people I never even met.
Even if your story is different to mine, there is still the collective past of women quietly making things at home, sometimes because they wanted to, perhaps as a way of self expression and often out of necessity. Making things forms a link with women who made quilts out of old clothes to keep their families warm in winter and those who embroidered table cloths and gave them as wedding presents. Every time we take something old and turn it into something usable, it's another link with people who did this the past. Every knitted sock, jumper, dress for a granddaughter, hand dyed, or needle felted, or embroidered, these form roots deep down into our collective past and give us roots and a sense of belonging.
We Can Reconnect With What Fills Us Up
All around us are messages that we need more stuff. We are not enough as we are, we are unhappy and disatisfied with life, so we need to buy things to make us happy.
We all know deep down that this isn't true.
What speaks to our souls isn't money or stuff.
The things that truly fill us up are having a sense of belonging and having a sense of purpose. As I've already said, doing creative things help us to feel connected to past generations, and also gives us a sense of purpose in that our hands have something to do and our minds have something else to focus on.
I also think nature has a big part to play. Whatever your religious views are, nature and our relationship with it is probably in there somewhere. Countless generations have believed that nature points to the glory of God, and others believe that nature is so special in itself that it has its own kind of holiness.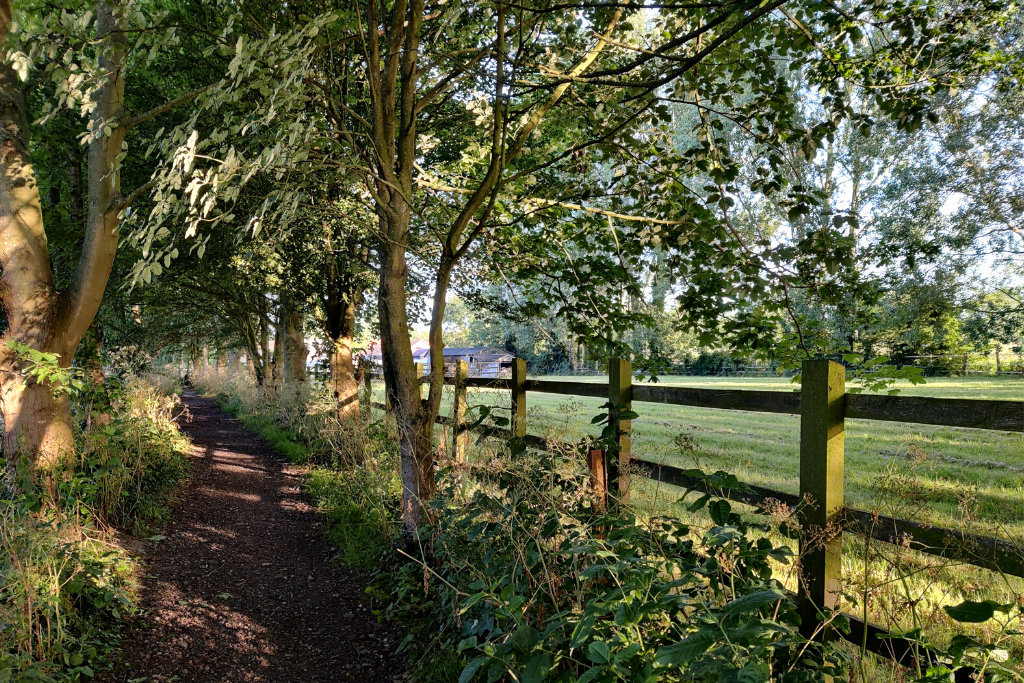 Spending time outside in nature has the power to make us feel better and so does creativity.
It's an interesting thing that creativity often involves a link with nature.
With some creative pursuits, the link is obvious. Drawing flowers, painting along with Bob Ross or making things directly from natural materials, like basket weaving with willow or using clay straight out of the ground.
With other crafts, the link is less obvious, but it's still there. A lot of prints are inspired by nature. Just think of all those florals! And often, the colours we choose are inspired by colours in nature.
So making things enables us to connect with other areas in our lives that fill us up.
Creativity Gives Us an Outlet For Self Expression
Creativity allows us to express the things that are bothering us, and just getting it out of ourselves can help.
It also enables us to put a bit of ourselves out there. Sometimes things can be difficult to express, but it's a way of showing who you are. It allows people to see another side of us.
There are so may things that go on in our world that we have no control over. Often there are things we'd really like to change, but we feel unable to. Sometimes it's because we feel that our voices aren't heard, or because the things we want to change are ultimately down to the politicians and there's not much we can do as individuals.
Making something can be a creative response to our hopes and frustrations. Sometimes it's possible to do this with other people, which can help to.
We Can Face Our Perfectionism and Our Fear of Rejection
A blank piece of paper, an empty screen or a pile of fabric neatly folded can feel so intimidating it can put us off even starting on a new creative project.
The answer to this is to scrunch up the paper, or splodge some paint on that can be covered up later, or just type something so that the screen is no longer blank. If something is no longer perfect, we don't have to worry about messing it up!
There's nothing worse than being told that your best isn't good enough, or even that your tried-quite-hard-and-it's-pretty-good isn't good enough. We've all experienced this at some point, and from an educator's point of view, it's one of the problems with endlessly telling kids how they can improve.
It's always easy to find fault with the results of our creativity. That building I've drawn is wonky, there's too much lemon in that cake, something weird is going on with the colour of the shirt I've made, that top doesn't quite go with those trousers. Then we believe the lies that what we do isn't good enough, that we are not good enough, and it can put us off ever trying again.
The thing that we forget is that the things we call mistakes could also be considered quirks that make our work identifiable as ours. People who work in textile preservation are sometimes able to tell if items were made by the same person from the way in which they have been made. This includes spotting the little quirks and the "mistakes".
In any kind of creativity, the quirks and the things that push at the rules or at what people consider to be "normal" could be seen as your own style. We are all individuals and the things we make should be different too.
Being creative helps us to let go of the perfectionism and the fear of not being good enough. The creative process is an expression of our individual selves, and that makes it good enough.
We Can Challenge What We Believe About Ourselves and Start to Become Who We Really Are
Lots of us believe all kinds of negative things about ourselves. Often they are not true, or they don't matter, but we believe them anyway. These things limit us in what we feel we have the potential to do or become.
We're always being told that we're not alright as we are. We're too loud or too quiet, too tall or too short, too fat or too thin, too old or too young.
We might also have been told in one way or another that we can't sing, or we can't draw, or that we're a terrible cook. We can very easily end up being the product of other people's judgements.
Our school system doesn't help either. In the pecking order of subjects, the creative ones are at the bottom of the list. I could talk quite a lot about why this is a bad thing, but for the moment all I'm going to say is that the way that school works doesn't enable or encourage us to truly find out who we are or what we are good at.
These negative beliefs can be destructive. We might feel that we are no good at the things we love to do. We might feel that what we do has no value. It might be because we don't value it, or that other people have made it clear to us that they don't value what we do.
These negative things don't help us at all, and they hold us back and prevent us from being who we truly and fulfilling the potential we have inside of us.
In the end, we are who we are. Whatever your religious beliefs, do you believe that God/ the universe/ Mother Nature makes mistakes? The Bible doesn't say, "So God made some things, decided that they weren't very good so made some others and ignored the first ones." It says that God made everything and he saw that they it was good!
If you go out for a walk, stop to have a look at all the plants and the little creatures. From the poppies and trees and wild flowers, to the moss growing in cracks in the wall to the tiny little bugs that live under the flowerpots in your garden. Each one of them is perfect, and they are all held in perfect balance. And you, my friend, are part of this beautiful world.
Creativity allows us to explore possibilites and discover who we are. It takes courage to pick up a pen and draw when you've spent most of your life believing that you can't draw. But it's so worth it!
You are not too old.
It is fine to wear a pink tutu if you want to.
If you like wearing flowery things and having long hair, but you're 75, who cares? Just wear them and be happy!
Pick up a paintbrush. Paint anything and everything. It's as much about the process as it is about the results.
Try making a pot. What do learn about yourself? It doesn't have to be perfect. Make another, and another. Perhaps you have your own style of making pots.
Experiment with the kind of clothes you like to wear. If you want to wear a particular colour or style but you can't find it in the shops, then make your own!
Being yourself is the only way to be happy. You might have to find out who you are first, and nurturing your creativity will help.