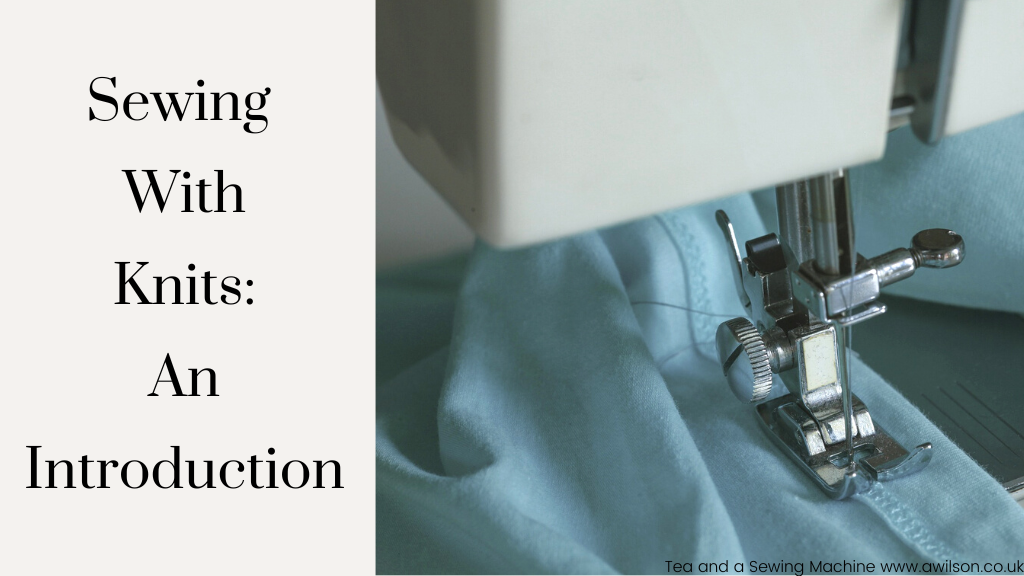 When you're new to sewing, you usually start with cotton fabric, and for good reasons.
As well as there being a huge range of colours and prints, it washes and wears well, and it's easy to sew with.
Cotton holds its shape and it's not slinky, so it doesn't slither about when you sew it. You can stick pins in it whenever you like without ruining it. If things go wrong, which they do for all of us sometimes, you can unpick it and try again. You can use your sewing machine with the standard foot, the standard needle and standard thread. There's no need for anything fancy, no messing about and nothing very confusing.
But sooner or later, you'll probably want to to make something that involves using a more challenging fabric. Knit fabrics fall into that category.
What Makes Knits Difficult to Sew With?
The main thing that makes knits difficult to sew is that they are stretchy. This can make cutting out a challenge, as it's easy to stretch the fabric while pinning and cutting, resulting in pieces that are the wrong size or the wrong shape. It also makes it difficult to sew it with the sewing machine, as you have to be very careful not to pull it while it's going through the machine or it will end up being bumpy.
Another thing that makes sewing with knits tricky is that stitching needs to stretch with the fabric. This can involve using unfamiliar stitches, or different, unfamiliar thread.
If you spend enough time on the internet, you'll also find people advising different needles and different feet.
This in itself can feel far to complicated and make a person want to give up before they've even started!
If you can get past all that and actually make it to the fabric shop, there are a whole lot more problems once you come face to face with the fabric itself.
The main difference between different cotton prints is the thickness of the fabric, which, unless it is quite a lot thicker or very light, is unlikely to cause any real problems.
But when you start with knits, there are many more differences! Thick, light, slinky. Fuzzy on one side. Stretches a bit. Stretches a lot. Stretches one way more than the other. Stretches every way! Different fibres, lycra, cotton, nylon, spandex. It's a real minefield and how on earth do you choose?
All these issues will be addressed in this mini series. Sewing with knits can be daunting. It can also be a bit of a nightmare. But once you know what to do, what fabrics to choose, which kind of patterns or garments to make, there are definitely some advantages to using knit fabrics.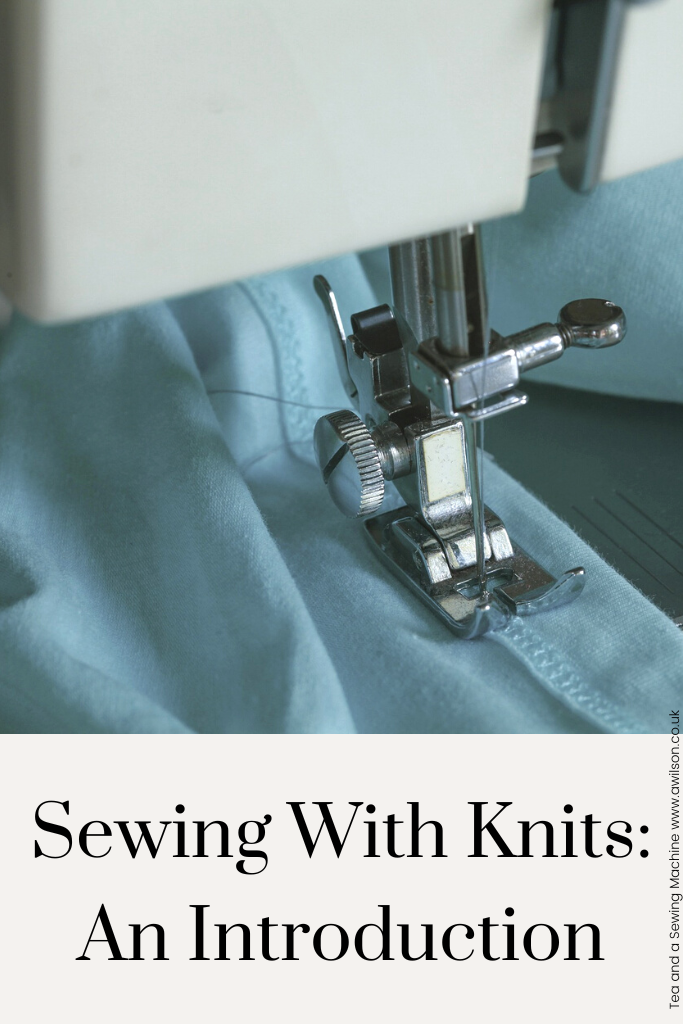 Advantages of Sewing With Knits
One advantage of sewing with knits is that the stretchiness means that you need to worry less about how you're going to get in and out of the thing you've made. There's no need to wrestle with a zip or buttons. Just sew it up and let the stretchiness do its thing!
There's also often no need for darts in a stretch knit. Darts are what allows for the fact that we are not merely cylinders. It can be a bit of a faff getting them in the right place, but it's worth the effort to get something that fits. In fabric that doesn't stretch, darts are necessary. But in fabric that stretches, you often don't need them.
For the same reason, making clothes from stretch knits means that it's often easier to get the fit right as the fabric is more forgiving. Stretch knits also often suit a relaxed fit kind of thing anyway.
Having made things from knits, I can tell you that it is super comfy to wear! If you ever wish you could wear your pyjamas all day, all year round, then stretch knits are for you! There are all kinds of colours, prints and textures, the thicker stuff is better for warmer outfits and the lighter kinds can be used to make things for the summer.
Posts in the Series
Here are the rest of the posts in the series. If there isn't a link, it's because I haven't published it yet! Links will appear when the posts are live.
What is a Knit?
Choosing Fabric
Choosing a Pattern
Sewing With Stretch Knits