For many of us, including those of us who quite like winter, January can be a challenge.
I like the rawness of New Year's Day, the way it feels like the first page in a new diary, full of possibilities and with no mistakes in it, but after that it's not so great.
The days are still short and dark, and the weather is usually horrible. Memories of Christmas quickly start to fade, spring seems far off and it can feel like there isn't anything to look forward to.
I think one of the problems with January is to do with our expectations. Modern life has us thinking that we can live like it's summer all year round! Our homes are warm without us having to do more than turn a dial or fiddle with our phones, and electric light means that the dark can be banished at the flick of a switch. There's no reason to change what we are doing because it's colder or because there is less light, and most of us are not farming our own food, and therefore don't have to pay much attention to the seasons.
I suspect we are not designed to live like this. Things slow down in the winter. I've said this before. Lots of creatures hibernate, or are less active. Trees and other plants don't do much growing. There might be some signs of spring (I've noticed just this morning that there are buds on the flowering currant I can see from the kitchen window), but nothing much is going to be visibly happening for at least a couple of months.
I think it's probably normal to feel more tired in winter and to not want to do as much. In the way we live now, it's easy to forget that we too are part of the created order. There's a rhythm to life in nature that we as humans used to follow but we no longer do. I don't mean not running around outside with our knickers on our heads while somebody bangs a drum. I mean living our lives in tune with the seasons.
Among my favourite books are the Little House on the Prairie series. In those stories, Laura and her family live in a way that follows the changing of the seasons. In the summer they are outside and there's lots to do. As summer ends, they harvest their crops and prepare for winter. During the winter months, when the days are shorter and colder, there is less to do and more time for music and stories in their snug little home.
Obviously we can't always cocoon ourselves away at home when there are jobs to go to and children to get to school and normal life as it currently is going on around us. But perhaps there are things we can do that can help to make January less of an unpleasantness that has to be endured and instead a useful part of the cycle of the year.
Peace
After the busyness of Christmas, January can seem like a welcome relief. The long, dark evenings no longer need to be spent internet shopping, writing letters and cards or wrapping stuff up. We're free once again to spend them doing what we want to do, and perhaps other things that we need to do. The darkness gives us time. We can read, knit, crochet, draw and paint. It's a chance for stillness, and quietness, when the world is still buried in winter.
A Reset
January can be a chance for a reset. Once all the Christmas decorations are away and the tree has been banished to the garden or to the loft, the house can feel empty. But instead of seeing at as emptiness, we can see it as getting some space back. It's an opportunity to clean bits of our houses that might have been inaccessible while there were decorations in the way.
It can also be a chance to rearrange things a bit. Perhaps something else can go into the space where the Christmas tree was. Things don't have to go back to being exactly as they were before if you don't want them to be, and if you are having to move furniture and things anyway, it's as good a time as any.
It might be worth considering if there's anything else that might need a reset. Perhaps a change to a routine so that things run more smoothly, or some little changes that might help us in the long run in things we want to achieve.
New Diaries and Calendars
I've been reading The New Year House by Alison May. I love everything this lady writes, and here is a lovely quote:
"For the New Year is the season of the journal, the diary, the calendar and the list".
Every year I vow to get organised, and although I am not an especially organised person and the wheels fall off every so often, it does help at least a bit. There are so many things I could forget or get into a muddle over, and when it's some things rather than everything, I'm going to chalk that up as a success!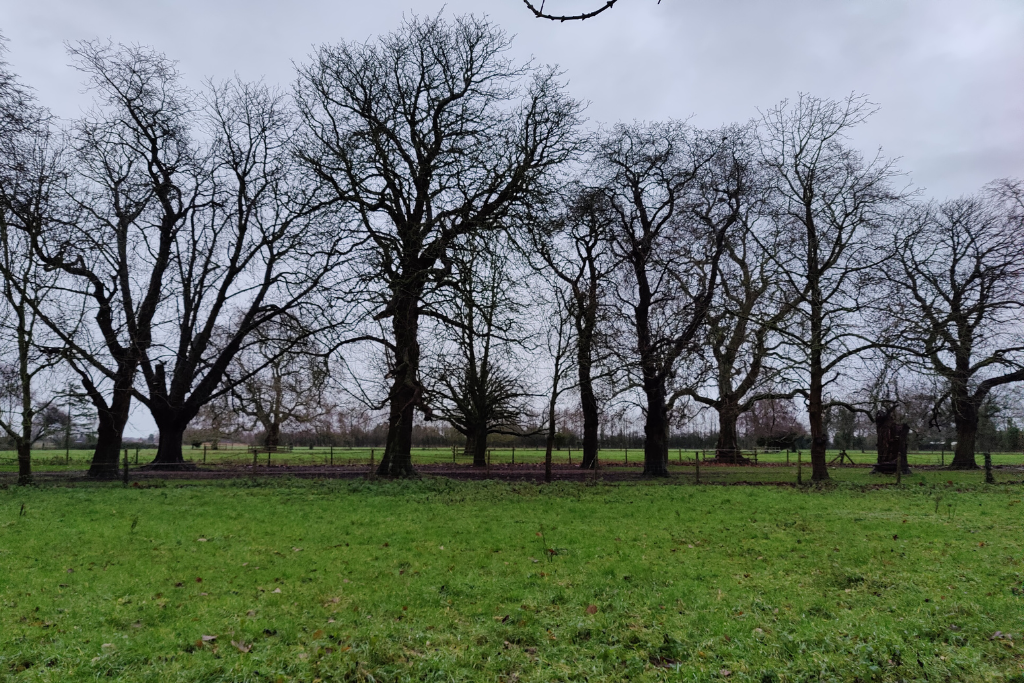 January is a time to plan. It's a time to pull out new diaries and calendars and start filling them in. As well as tedious things like medical appointments, it's an opportunity to plan things that will help us out in the future. I like the idea of doing things that future Anna will thank me for. So things like all the dates that apply to my boys who go to school, and arranging a date for getting the boiler serviced, even deciding when I'm going to dig out the Christmas decorations.
Fun things, like trips away can be planned, if that's your thing and you can afford to travel. But holidays aren't the only kind of fun that can be put into a diary or a calendar. I have a book that I'm using as a garden planner. I'm the world's worst gardener. If we were homesteaders we would starve to death. Last year I failed to grow even a single tomato, and hubby managed to grow 2 tiny beetroots. But I've had more success with flowers, and bits of my garden are looking more like how I would like them to. So I'm writing up jobs in the garden to do each month, and little by little, hopefully, I'll have flowers to enjoy and a few vegetables to eat as well.
It can also be a time to plan some sewing. I have a habit of only thinking about things when I actually need them, then by the time I have got round to making them I don't need them any more! That happened last year with the flower dress in particular. Writing things down on some kind of planner or calendar can help with getting things made and still having time to wear them!
Setting Goals Rather Than Making Resolutions
I have mixed feelings about goal setting, as I've mentioned before. I've also said that January isn't always the time to go about it if you're going to!
Even with what I have said on the subject already, January can be a good time to have a look at what's going on in our lives and seeing whether we want to make any changes.
It's hard to make changes overnight, which is why resolutions often don't work. It's no good saying, "I'm going to be organised", or, "I'm going to make time for sewing every week". It's probably better to have a look at what you can do to make these things easier to achieve.
Also, although the internet experts will tell us to have goals that are specific and that can be broken down into achievable steps, it's not always the best thing to be so focused that we become blinkered and don't notice other opportunities and possibilities that we hadn't thought of. It's also alright to enjoy the journey without the aim of getting to where we want to be as fast as we can.
Sometimes specific goals are fine. They can be a good way to get a particular task done, especially of you find it difficult to get started and equally difficult to get finished! But at other times, it might be better to have goals that are vague and then see what comes along. Then you can add things to the list that are helping you to achieve those goals, rather than deciding before hand then ignoring everything else.
Deciding, "I want to live a life that acknowledges the creative person I am" is quite a vague goal, but there are lots of ways in which that can be achieved. I'm not sure it's a ticky box kind of goal anyway, more a kind of way of living life where we get more onto that kind of path with each year that passes. Working on your garden for a bit might be one way. Doing a version of Me Made May might be another. Having a go at Julia Cameron's Morning Pages for a few weeks might be a third. It's a way of doing goal setting that allows for creativity and intuition.
It's Alright If Things Only Last For January
Forgetting New Year's resolutions, giving up on goals before the month is even out and abandoning diaries never to look at them again are ways we often use to beat ourselves up.
But maybe it's alright if these things only last for Janauary.
If your boiler doesn't break down in November during a cold snap because you had it serviced in June thanks to an appointment you made in January, then that's a success.
If your kids went back to school on time after Easter instead of 2 days late like last year because you wrote the dates down on your new calendar, then it was worth doing.
If you get a messy cupboard under control in January, or a pile of junk out of your garage, but it doesn't last the whole year, it's still progress.
Maybe you'll forget your word for the year, but you started it with a focus on peace, joy or forgiveness and it lingered in some way until June.
January is the time for doing these things. Other times of the year are for other things. It's still going to be enough to make a difference.
So plan, dream and make stuff, and enjoy the stillness January brings.