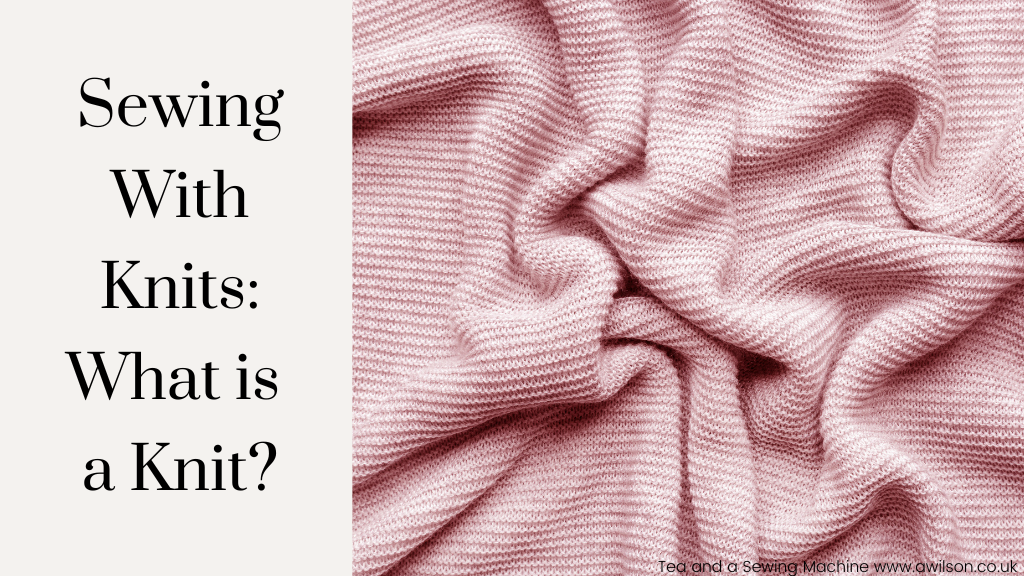 This is the second post in the series Sewing With Knits. If you missed the first post, you can find it here.
What is a Knit and How is it Different to Other Kinds of Fabric?
Knowing what knit fabric is and how it differs from non knits is the first step in knowing how to sew with them.
The most obvious thing that is different about knit fabrics is that they are stretchy.
The main reason for the stretchiness is to do with the way in which the fabric is made.
Non stretchy fabrics are woven on a loom. There are threads that run up and down (warp) and others that are woven through the warp threads from side to side (weft).
Being constructed in this way means that there is not very much stretch to the fabric. There might be a bit if you pull it from side to side (this is a good way to find the grain if you've cut the selvedges off!), but it's not going to be stretchy in the kind of way that t shirt fabric is.
Knit fabrics, as the name implies, are knitted. This means that there is one endless looping thread that is knitted rather than woven. Think how stretchy a piece of knitting is. A knit fabric is basically the same thing, just made using different fibres and a giant knitting machine!
2 Way Stretch and 4 Way Stretch
Different kinds of fabric have different levels of stretchiness. Sometimes this is down to the kinds of fibres used, and sometimes it's the way in which the fabric is made.
A 2 way stretch means that if you grab the sides and pull, it will stretch quite a lot, but if you hold the top and the bottom and pull that way, it will still stretch a bit, but not as much.
A 4 way stretch means that the fabric will stretch up and down and side to side. This means that it fabric with a 4 way stretch is often stretchier than fabric that only has a 2 way stretch, and this can make it more difficult to sew with.
Added Fibres to Increase Stretchiness
Some fabrics also have elastic fibres, which makes them even stretchier. Spandex and lycra are fibres that are often used to give stretch knits even more stretch. They can be more challenging to sew with than cotton interlock jersey for example, because not only do they stretch more, they also tend to curl up at the edges.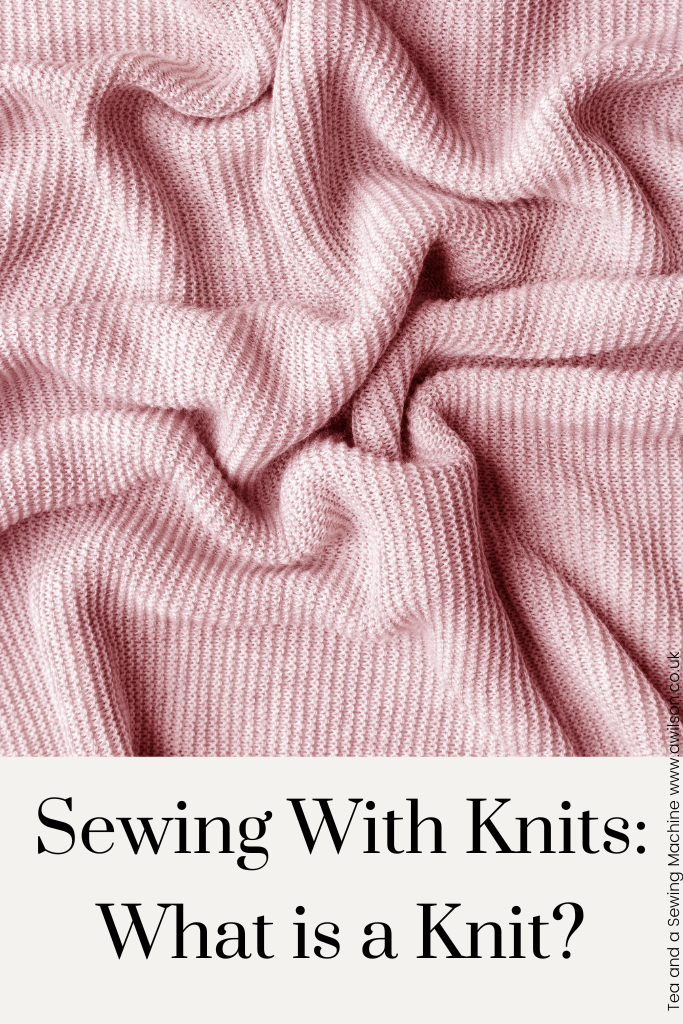 Why Would I Want to Sew With a Knit Fabric?
There are all kinds of reasons why somebody might want to use a knit fabric instead of a woven fabric like cotton.
For anything where you are going to be moving about, fabric that stretches is great because it allows movement.
They are often comfortable to wear.
There are options for thicker, warmer fabrics which can be useful for making winter clothes.
Using knits often mean that you don't have to faff about with darts or zips.
There is a huge range of types of knit fabric, colours, patterns and weights, so it's definitely worth overcoming some of the challenges of sewing with knits. There'll be a post of tips later in the series!
In the next post, I'll talk about different kinds of knit fabric, and how to choose the right fabric for your project.